The Centre for cGMP at MAHE, Manipal to celebrate inaugural 'National cGMP Day'
Bellevision Media Network


Udupi, 25 Sep 2023: The Centre for cGMP at Manipal College of Pharmaceutical Sciences (MCOPS), Manipal Academy of Higher Education (MAHE) has announced the first-ever 'National Current Good Manufacturing Practices Day' or 'National cGMP Day', which is scheduled to be held on October 10. This momentous occasion coincides with the Diamond Jubilee of MCOPS and the 125th birth anniversary of its visionary founder and Padmashree awardee Dr T M A Pai.
The purpose of "National cGMP Day" is to create awareness about the critical role of current good manufacturing practices (cGMP) in the pharmaceutical industry, ensuring the quality and safety of medicinal products. Dr Girish Pai K, coordinator of the Centre for cGMP, emphasised that this day aims to foster a culture of quality in both academia and the industry.
The choice of October 10 as "National cGMP Day" holds special significance. On this day in 1962, major amendments were introduced by international regulatory agencies following the historic Thalidomide disaster. These amendments revolutionised drug development, requiring manufacturers to scientifically demonstrate the safety and efficacy of medications.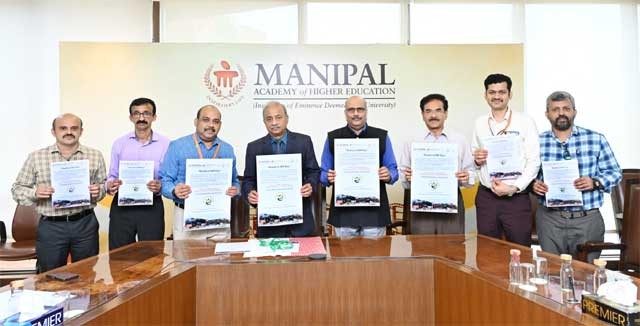 Each year, "National cGMP Day" will focus on important quality issues, including not of standard quality (NSQ) products, data integrity issues, compliance, stability, labelling errors, recalls, complaints handling, manufacturing assurance, analytical assurance, FDA warning letters, import alerts, out of specification, out of trend, and more.
Lt Gen (Dr) M D Venkatesh, vice-chancellor of MAHE and Dr P Giridhar Kini, registrar of MAHE, officially unveiled the theme, "cGMP: Transforming Healthcare" on July 7. Vice-Chancellor Venkatesh commended the Centre for cGMP for their noble initiative and suggested collaboration with industry bodies to expand the event's reach.
The day will commence with the inauguration which will be attended by national president of the IDMA, Dr Viranchi Shah from Gujarat, the Drug Controller General of India Dr Rajivsingh Raghuvanshi from Delhi, chairman of the Pharmaceuticals Export Promotion Council Dr. S V Veeramani from Hyderabad, president of KDPMA Harish K Jain and leaders of IDMA of all state boards will attend the first meeting to be held in Manipal.
The ADC of Udupi, Dr S Vidya and other regulatory officers of Mangaluru Udupi districts will also participate at the celebration function. The highlights of the day include three symposia, followed by a mini workshop, and panel discussion featuring nine industry experts.
Topics to be covered includes recent international regulatory updates, GMP compliance, products for global markets, quality and regulatory challenges, cGMPs in manufacturing and distribution, and the future of cGMP compliance.
Nationwide awareness programs are planned by state boards of the IDMA by conducting seminars and discussions on the day in respective areas by inviting regulatory officials and the public. All over the country 22 seminars are in the planning.
About the Centre for cGMP:
Established on February 11, 2021, the Centre for cGMP at MCOPS is led by Dr. Girish Pai K and supported by Co-coordinators Dr. Muddukrishna B S, Dr Girish Thunga, Dr Aravind Pai, Dr Vasudev Pai and Prof Ravindra Shenoy U. The Centre also benefits from the guidance of industry experts: Harish Jain, G Sundar, Dr Raveendra Pai and Mahendra Joshi.
The Centre for cGMP invites pharmaceutical professionals from both industry and academia to actively participate in this important initiative to promote and uphold the highest standards of quality in pharmaceutical manufacturing.