Congress leader Rahul Gandhi to hold interaction with fishermen at Uchhila on April 27
By Richard D'Souza

Bellevision Media Network


Udupi, 22 Apr 2023: Udupi District Congress President Ashok Kumar Kodavoor said that in the wake of the Assembly elections, former Congress National President Rahul Gandhi will arrive in Udupi district on August 27, and on that day he will hold an interaction program with fishermen in Uchila.
Speaking at a press conference called on Friday, April 21 at the Udupi Congress Bhavan, he said that the Congress has released a 40-person star campaign list in connection with the state assembly elections, out of which many of the leaders will come to the district and conduct campaign work. He said that there is a pro-Congress atmosphere in Udupi district and this election will result in a surprise in favor of the Congress. On 23rd KPCC President DK Shivakumar will arrive at Bynduri and attend a public meeting at 3.30 pm.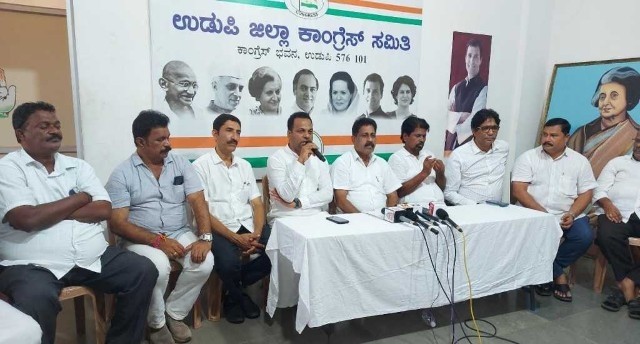 Later he will visit the Kollur temple. He will arrive in Udupi on 24th afternoon and conduct a road show from Udupi Service Bus Station to Memorial Chowk in Ajjarkad from 3 pm to 5 pm. He informed that about 5-10 thousand people are expected to participate.
Similarly, at the end of this month, Congress National President Mallikarjuna Kharge will also arrive in Udupi district; Kerala MP T.N. Prathapan will do interaction with fishermen's organization in four constituencies along the coast of the district. He also said that former Chief Minister Siddaramaiah will also come to the district and conduct campaign work.
Udupi Constituency Congress candidate Prasadraj Kanchan spoke. Ashok Kumar Kodavoor, MA Ghafoor Amrit Shenoy, Kishan Hegde, Ramesh Kanchan, Narasimha Murthy, Mahabala Kunder, Dinkar Heroor Kushal Shetty, Prakyat Shetty and others were present during the press meet.