Siddaramiah has no ideology on Hinduism and Nationalism, he is the leader of without getting base fo
By Richard D'Souza

Bellevision Media Network


Udupi, 27 Jan 2023: In relation to Hindutva and Nationalism, Siddaramaih who talks according to occasion has no ideology. Due to the effects of defeats, Siddaramiah searched for constituencies to contest in the election in which he is the leader of mishap, said minister Sunil Kumar.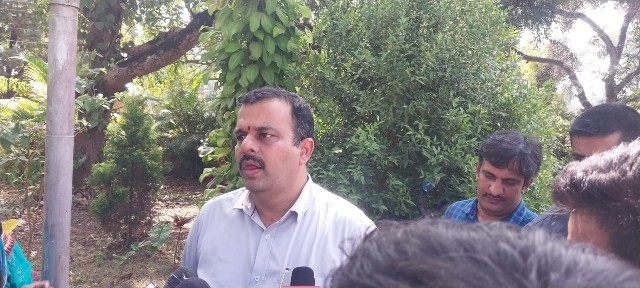 Speaking to media persons at Karkala today, Sunil Kumar, Minister for Power and Kannada Culture Empowerment said that Dakshina Kannada and Udupi districts are laboratory schools of Hinduism and Nationalism. Hinduism and Nationalism is in the blood of the people here. There is no need to say a lesson on Nationalism Hindutva. Siddaramiah is the leader of an unfound base for contesting elections. Siddaramaiah does not give the feeling of the people of the district that country comes first, so the people of this district are not responsible for Siddaramaiah's thinking.
Sunil Kumar said that I am not doing developmental work in our constituency in the eye of the election. It is my duty to work for developmental work for the constituency to become one of the golden constituencies of the state and people are supporting the development of Karkala. The proposal of establishment of Parasuram Hospital, school and other developmental works by the other leaders has been welcomed. There is open scope to establish various projects for the people. I have confidence that people will vote for developmental works, he said.
He said that the establishment of a huge statue of Parasuram and Parasuram Park will increase tourism and religiously one. It had taken two years for construction of Parasuram Park at Bailoor near Karkala.