Mangaluru: Tulu movie 'Shakalaka Boom Boom' releases across coast
Bellevision Media Network


Mangaluru, 21 Jan 2023: Tulu movie 'Shakalaka Boom Boom' was released at Big Cinemas on Friday January 20.
Vijay Kumar Kodialbail inaugurated the programme by lighting the lamp and said, "It is the season for Tulu movies. It is a matter of happiness that new Tulu movies are being released. Tulunadu people should watch the films and encourage them."
Speaking later, Prakash Pandeshwar said, "There is no doubt that the title of 'Shakalaka Boom Boom' is different and will attract people to the cinema hall. Everyone should be encouraged to watch the movie."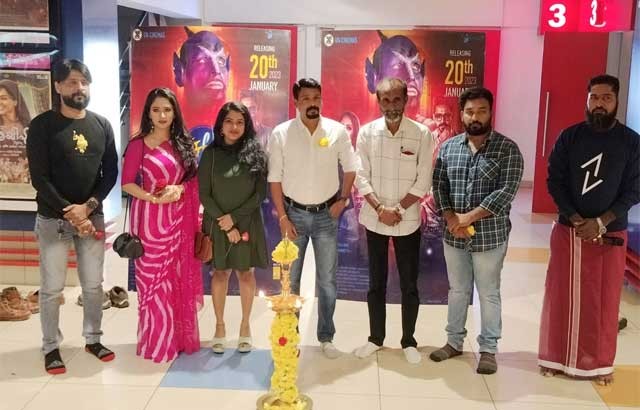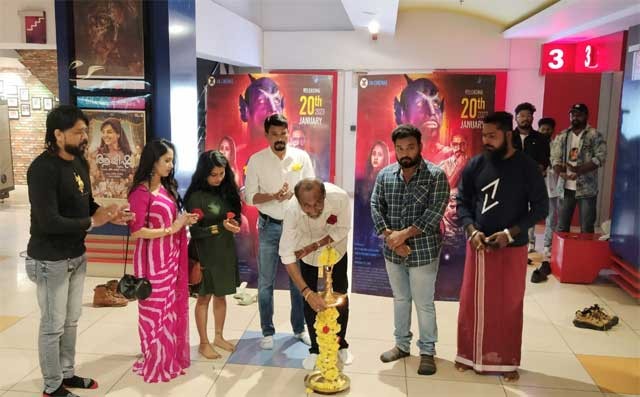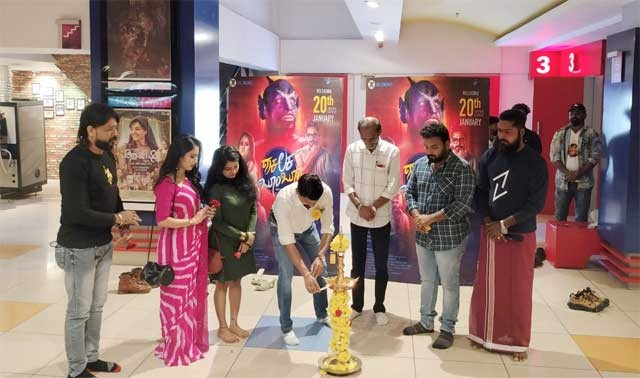 Chaitra Shetty, Mimicry Sharan, Trishul, and Lakshya Shetty were present. The event was compered by Yatish.
Shreesha Ellare has directed 'Shakalaka Boom Boom' with a unique script consisting of comedy and horror. Nithyananda Nayak Narasinghe and Umesh Prabhu Manibettu are the producers of the film. Photography is by well-known photographers of Tulunadu, Prajwal Suvarna and Arun Rai Puttur.
Godwin Sparkle and Laksha Shetty are playing lead role in the movie along with Tulunada Manikya Arvind Bolar, Umesh Mijar, Pravin Markame, Mimicri Sharan Roopashree Varkady, Manohar Shetty Nandalike, Vasanth Munial, Harish Galipata, Sunil Kadthala, Yathish Poojary, Yashwanth, Pravin Acharya, comedy Kiladi fame Radhesh, comedy gang fame Rajesh Danashale, Lanchulal, Rajeshwari Kulal, Diraj, Shivananda and Yajnesh Shetty have acted in the film.
Shakalaka Boom Boom has comedy, horror, thriller and suspense.