Sullia: Huge tree falls on road at Subrahmanya, miraculous escape for car driver
Agencies


Sullia, 20 Jun 2022: A car driver had a miraculous escape as a huge tree got uprooted and fell on the road near zonal forest office at Kumaradhara near Subrahmanya on Sunday June 19.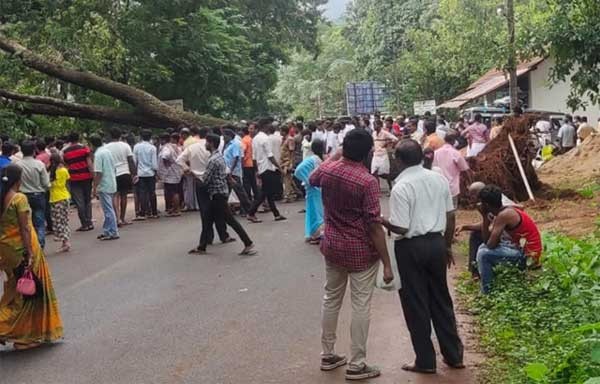 Ajit, resident of Perlampady was going to Bengaluru by his car. As he was approaching the zonal forest office, he saw huge tree falling and stopped the car immediately and got out of the car in time. The car got slightly damaged.
The road was blocked due to the incident. On both side of the road, vehicles lined up for nearly two kilometres. After the tree was cut and shifted, the vehicular movement was restored.
The police and forest department personnel of Subrahmanya and locals joined hands in the operation.