CM comes to aid of 3 yr old Aaradhya suffering from hearing impairment
Agencies


Mangaluru, 05 Nov 2020: Chief Minister BS Yediyurappa has provided a financial aid of Rs 5 lakh towards the treatment of the hearing defect of three year old Aaradhya, daughter of Ravi Poojary from Tannirupantha in Belthangady.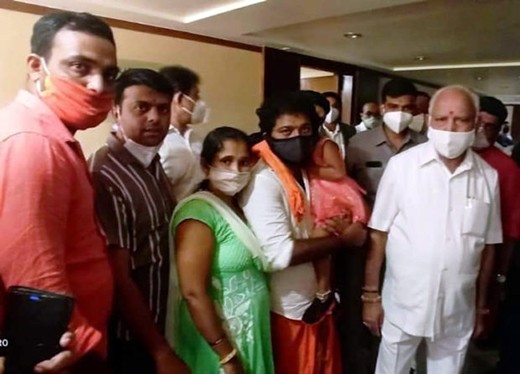 Aaradhya and her parents met Chief Minister B S Yediyurappa with the help of local MLA Harish Poojary during the CM's visit to Mangaluru today to attend the BJP State Executive Meeting and apprised him of their problem.
Aaradhya who has hearing disability was tested by specialists at Manasa ENT Centre who have assured to solve her problem. However Ravi Poojary who is a hotel employee in Mangaluru is unable to meet the treatment cost of around Rs 14 lakhs.
When the family met the CM in Mangaluru he immediately responded and granted an aid of Rs 5 lakhs considering this as a special case.