Mangaluru: Heavy rains continue to lash coastal belt flooding low-lying areas
Agencies


Mangaluru, 14 Oct 2020: With the monsoon extending beyond September, moderate to heavy rains continue to lash many parts of the district, flooding low-lying areas and disrupting normal life.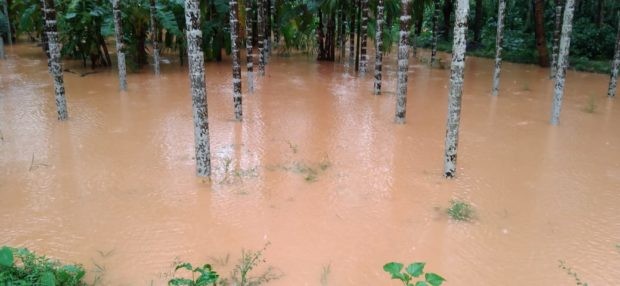 Heavy rains lashing the coastal belt since Tuesday, October 13 night have flooded several low lying areas in Mangaluru besides causing extensive damage to public and private properties. Rainwater has also entered several houses.
For the second consecutive year, the southwest monsoon from June-September has been very good for Karnataka, with 27 percent excess rainfall.
Though the monsoon normally withdraws from the region by the third or fourth week of September, cloud formation and surface winds brought widespread rains in the state's coastal, central and south interior areas over the last 10 days.