Coast guard Karnataka rescues 24 fishermen stranded at Sea
Agencies


Mangaluru, 11 Sept 2020: Karnataka Coastal Guard has rescued 24 fishermen stranded at sea by the Bhatkal port on Friday.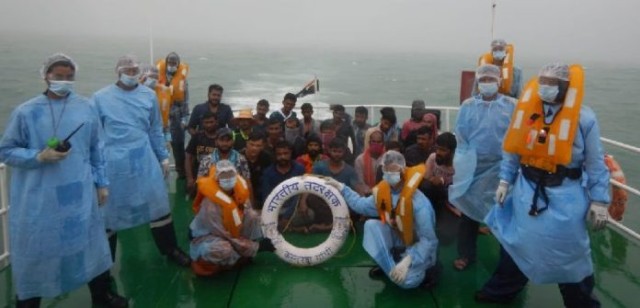 ICG Ship Kasturba Gandhi, which was on operational deployment in Karnataka Coast, was diverted immediately for undertaking search and rescue operations. The ship, arrived at the datum last night, established communication with fishermen and reassured the presence of ICG.
The fishing boat lost propulsion, owing to engine failure.
Based on request from DD fisheries the entire rescue operation at sea completed this morning.