Muted Bakri Eid celebrations in M'luru, Udupi
Mangaluru, 31 Jul 2020: The Bakri Eid was celebrated with religious fervour, while adhering to Covid-19 protocols across the coastal districts on Friday, July 31.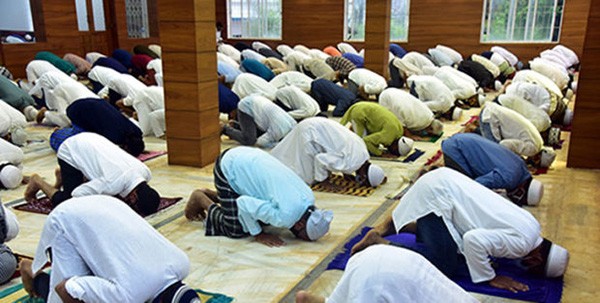 Notably, for the first time, no mass prayers were held at Idgahs due to the ban on religious gatherings. However Muslim brethren offered prayers at the mosques by maintaining social distancing and use of face masks.
While those aged above 60 and children below 10 were not allowed to enter mosques, the others visiting the mosques to offer Namaz were subjected to thermal scanning and provided with sanitizers.
No one was allowed to hug or shake hands, which normally is part of the Eid greeting, as per the rules.