Mangaluru: District authorities sensitize people on bird flue; no cases reported so far
Bellevision Media Network


Mangaluru, 13 Mar: No need to fear about bird flue in the district, instead general awareness is the key to contain the outbreak, said DC B Sindhu Rupesh.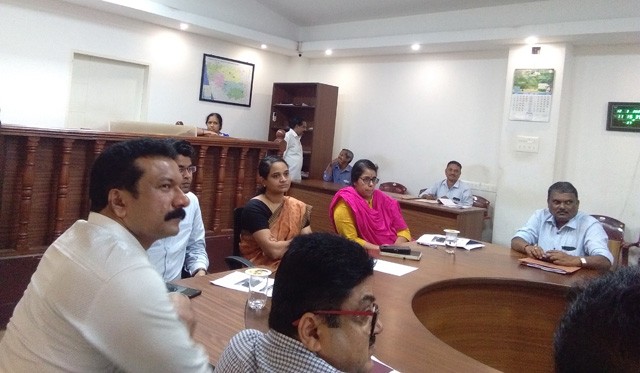 Addressing the meeting of wildlife disease control committee, on bird flue held at the district headquarters, here on Thursday, March 12, Sindhu instructed the officials to monitor the situation and take precautionary measurers in curbing the outbreak. The sanitizers, masks, hand glouses will be supplied from district disaster management cell, she said.
The district animal husbandry department deputy director Dr Jayaraj said that all the vehicles arriving from neighboring states are checked in 5 check posts along the boundary of Karnataka – Kerala as precautionary measure. The blood samples of suspected cases are collected from different taluks across DK district and sent to laboratories in Bengaluru. No cases of bird flue are registered so far in the district, he said.
ADC M J Rupa, DRCH Dr Rajesh, district tobacco control cell programme implementation officer Dr Naveenchandra Kulal and other officers were present.