Mangaluru: Drug mafia jeopardizes lives of youth; 2.5% of students in DK are drug addicts
Bellevision Media Network


Mangaluru, 08 Jan: At the aegis of Karnataka Social Cultural Development Foundation, district Legal Services Authority, University College NSS, Human Rights Union, Humanity Union and Media Forum, drug abuse and law, legal awareness programme was held at University College Shivaram Karant Auditorium, here Monday, January 6.
In his inaugural address, DK district munsif and session court judge Kadloor Satyanarayan Acharya said, 'The degeneration of human values is attributed to rise in crimes. The laws and Law Commission is of a little help. Nearly 2.5 percent of college students in DK district are drug addicts. The attempts are under way to weaken the youth who are the future of our nation.'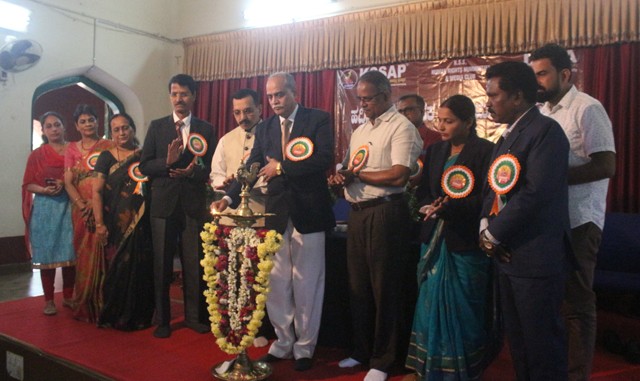 In his presidential address, University College principal Dr Uday Kumar M A, said that drug addiction destroys studies and mental agility.
The senior civil judge and district Legal Services Authority member Udayanand A was the resource person.
He enlightened the students on the perils of drug abuse among the students who will not get legal impunity. 'The only remedy is to be alert not to fall prey to first shot of drug and come out of negative emotions,' he added.
The civil judge and district Legal Services Authority member A G Gangadhar, NSCDF president Gangadhar Gandhi, Dr Lata A Pandit of University College Human Rights Union, Dr Shani K R of Medium Forum, Dr Kumaraswamy of Humanity Union, NSS coordinator Dr Gayatri N Dr Suresh and others were present.