Udupi: SMVITM – Bantakal organizes workshop on Hands on autonomous robotics
By B Pundalika Marate

Bellevision Media Network


Udupi, 02 Apr: Shree Madwa Vadiraja Institute of Technology and Management (SMVITM), Bantakal, near here organized a workshop on Hands on Autonomous Robotics at their premises from March 29 to March 30.
Anshul Verma from New Delhi-based Geeks Lab was the resource person.
The first session began with an introduction to robotics and a brief discussion on the present market scenario and industrial applications of robots. Each student team comprising of five members were given a robot tool kit. The resource person then explained C programs, compilation and debugging in AVR studio and loading C programs on a microcontroller. He further explained how to write motor and sensor programs and the concepts of LFR.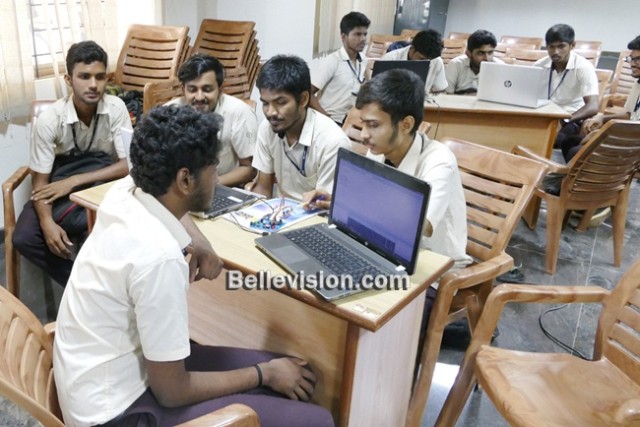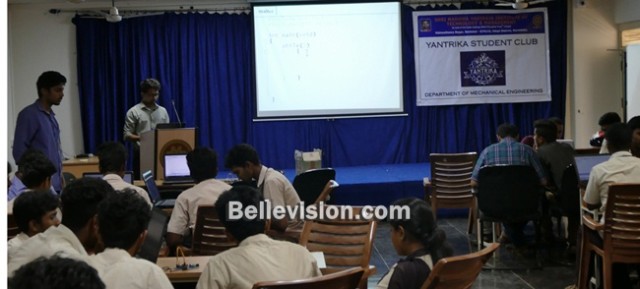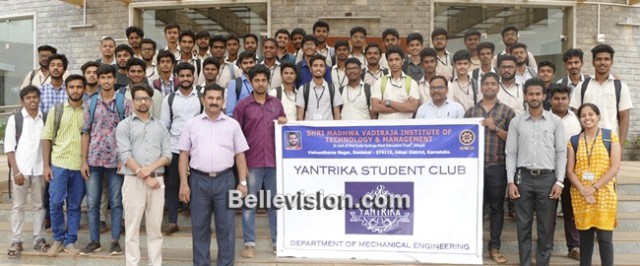 Sixty mechanical engineering students from various institutions formed in to eleven teams took part in the workshop, learnt how to program in winAVR IDE and involved themselves in designing and building robots. Many of the students discussed with the resource person and gained clarity on many aspects of coding programs and customizing their own robots.
Latish Shetty, president of Yantrika student club, welcomed the gathering and introduced the resource person. Karthik V, assistant Professor, department of mechanical engineering proposed the vote of thanks. Dr Thirumaleshwara Bhat, principal, SMVITM, honored the resource person.
Professor and head of the department of mechanical engineering Dr Sudarshan Rao K convened the workshop.
Senior assistant Professors Lingaraj Ritti and Karthik V and student co-ordinators Latish Shetty and Manish T Hejamady coordinated the event.