Jain community presents head-load offerings for Mahamastakabhisheka at Dharmasthala
By Sunil Bekal

Bellevision Media Network


Beltangady, 08 Feb: At the backdrop of upcoming Mahamastakabhisheka for Bhagawan Bahubali, Jain community from DK and Udupi districts offered head-load offerings to Sri Kshetra Dharmasthala, here, on Thursday, February 7 evening.
The votive procession was held from the entry gate of Dharmasthala till the barn where the head-load offerings of food grains, vegetables etc was stored.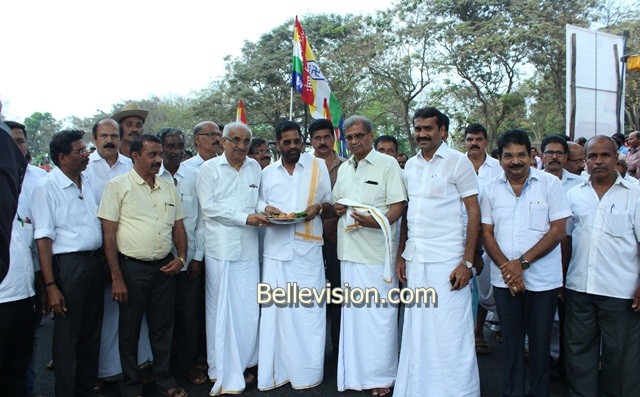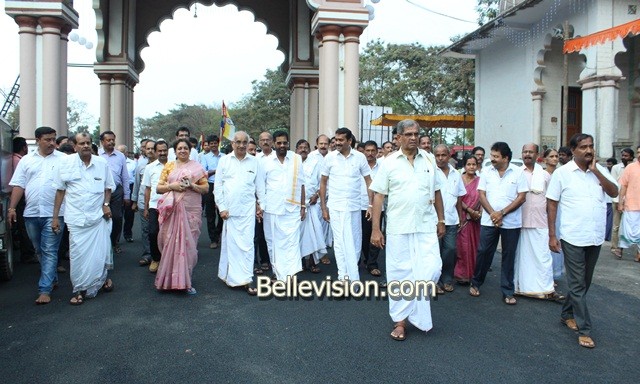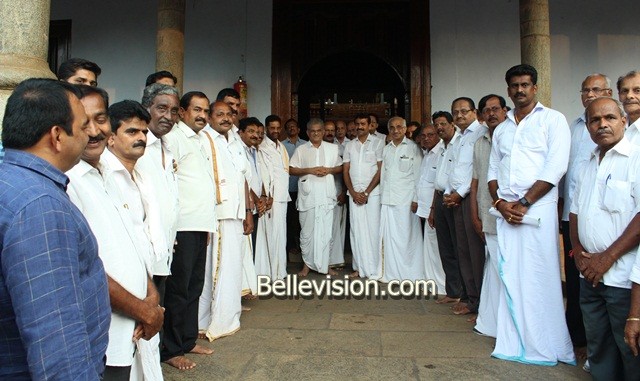 SCDCC Bank chairman M N Rajendra Kumar, DK district bus owners Association president K Rajavarma Ballal, entrepreneur Pushparaj Jain, Niranjan Bavantabettu, Andaru Mahaveer Hegde, K Mohan Padival Karkala, Sudarshan Hegde, K Jagatpal, K Sudarshan Jain Bantwal, Sunil Kumar Bajagoli, K Shobhakar Ballal, Muniraj Azri, Jain Travels proprietor Ratnakar Jain and others were present.
Sri Kshetra Dharmasthala Dharmadhikari Veerendra Heggade at the barn, expressed happiness over their deed and invited them to attend the Mahamastakabisheka along with their families.
Prof S Prabhakar, Surendra Kumar, Anita S Kumar, Harshendra Kumar, Dr B Yashovarma, Shreyas Kumar and Nischal Kumar were present.