Day after Bharat Bandh, district Cong stages protest against Rafale deal
Agencies


Mangaluru, 11 Sep 2018: Dakshina Kannada District Committee (DKCC) members, on Tuesday, staged a massive protest Modi government's controversial Rafale deal.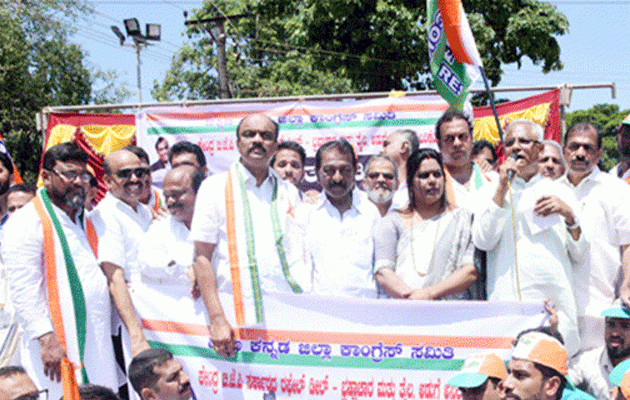 The protest march began from Ambedkar Circle and culminated in front of the Deputy Commissioner's Office. As many as 200 party workers, including former MLAs - Ramanath Rai and JR Lobo participated in the protest rally demanding a probe into the deal to bring out the truth.
Speaking at the rally, Lobo questioned why a Joint Parliamentary Committee (JPC) was not being formed to probe the deal.
The Congress, which has launched a frontal attack on the government over the Rafale issue, is undertaking a pan India campaign to "apprise people" on the deal.