131 couples wedded at mass weddings organized by Sri Kshetra Dharmasthala
By Sunil Bekal

Bellevision Media Network


Beltangady, 01 Apr 2018: One-hundred-thirty-one couples tied the knot during 47th annual mass wedding ceremony organized by Sri Kshetra Dharmasthala, here, on Sunday, April 29 morning.
Sri Kshetra Dharmasthala Dharmadhikari D Veerendra Heggade distributed wedding dresses to the couples on Sunday morning, while the couples arrived at the Amrutavarshini auditorium after the wedding nuptials. Veerendra Heggade, Hemavati Heggade and sandalwood actor Sudeep and other dignitaries presented the mangalasutra to the brides.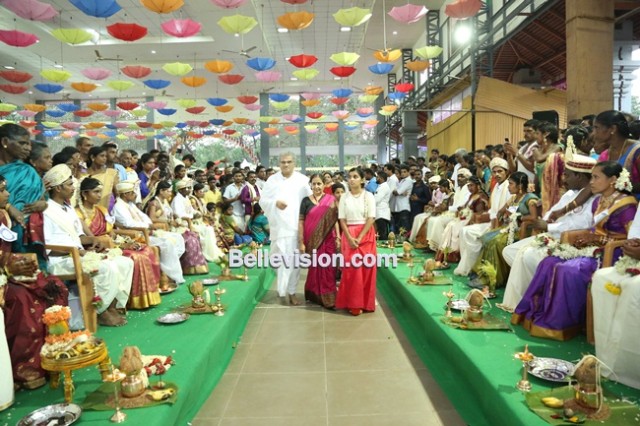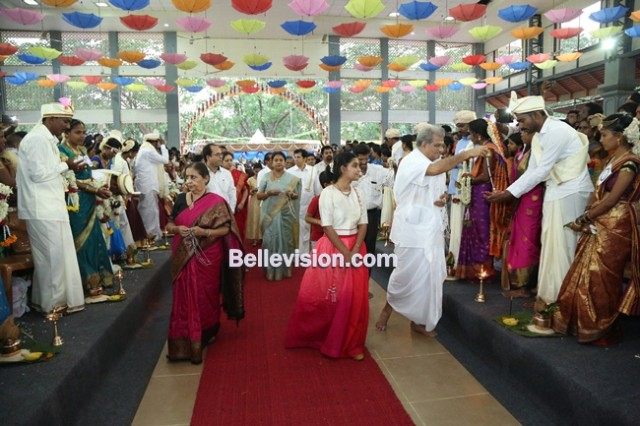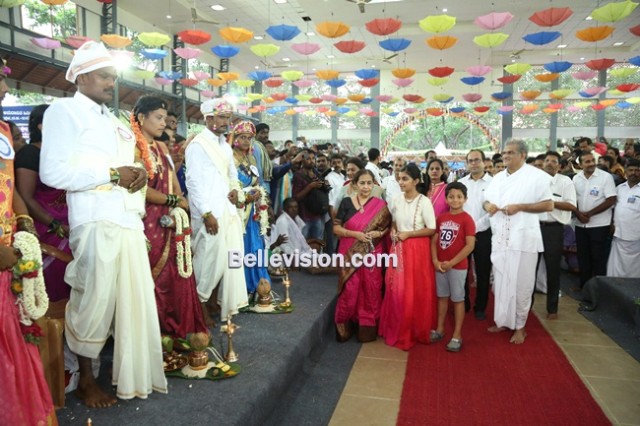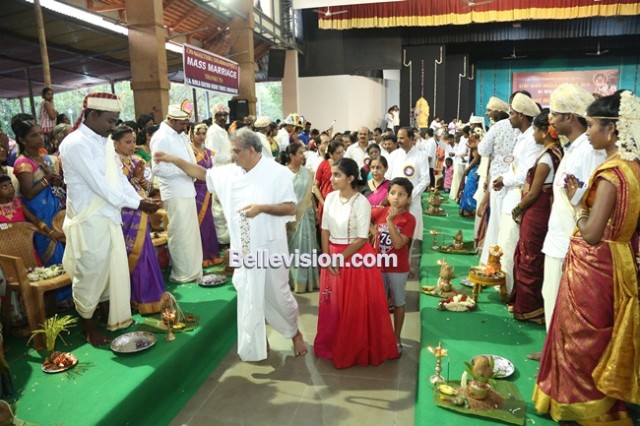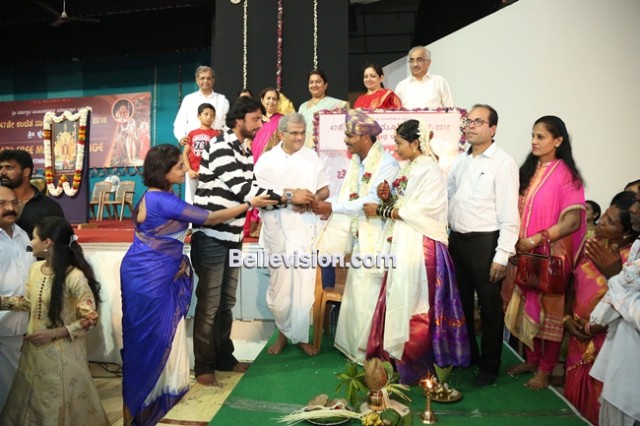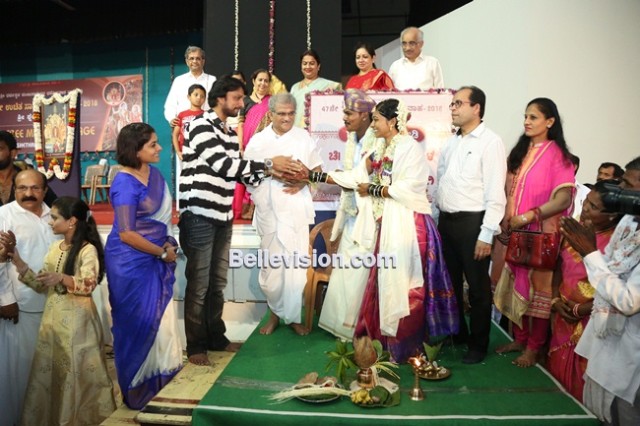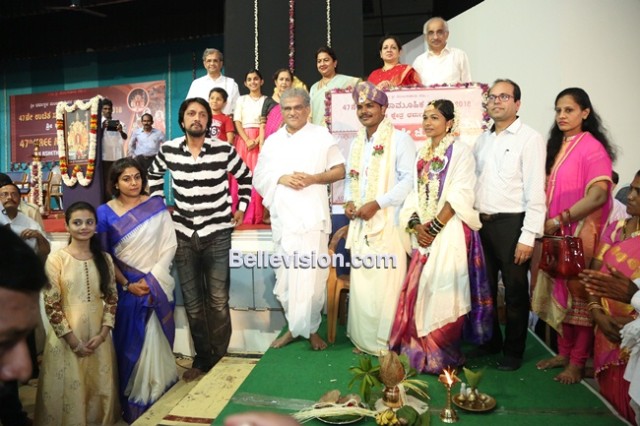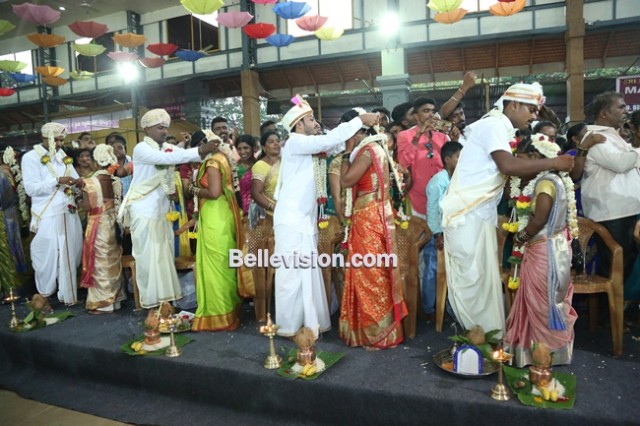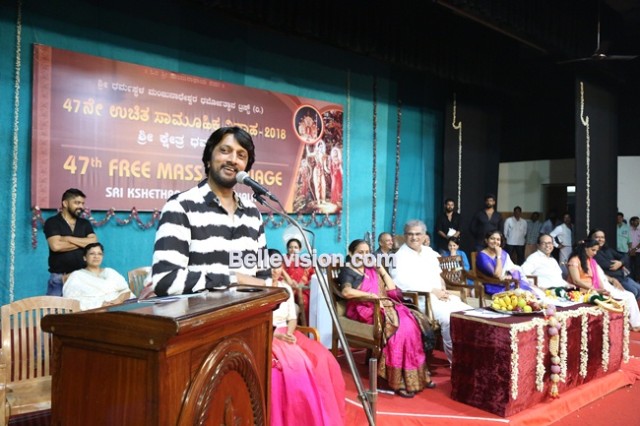 The couples oath in front of the deity Lord Manjunateshwar and in the presence of Veerendra Heggade that they will live true to each through out their life.
The newly-wedded couples offered obeisance to Lord Manjunateshwar, relished food at Annapoorna guesthouse and continued their journey to their hometowns.
Understanding each other essential for happy married life
Veerendra Heggade in his message to the newly-wedded couple said that 23 inter-caste couples were wedded during the mass wedding. The age difference of couple and other issues should be overcome by mutual trust and divorce is not the last resort, advised Heggade.
Birla Group joint president Manoj Kumar Mehta was present.
Hemavati V Heggade, D Surendra Kumar, D Harshendra Kumar, Priya Sudeep and MLA K Vasant Bangera were also present.
Shubhachandraraj welcomed the gathering. Vasant Bhat proposed vote of thanks. Srinivas Rao Dharmasthala compered the programme.