Udupi: Narayan Devadiga elected as new President of Adarsha Yuvaka Mandala
By Prakash Katapadi

Bellevision Media Network


Udupi, 20 Mar 2014: Narayan Devadiga elected as new president of Adarsha Yuvaka Mandala.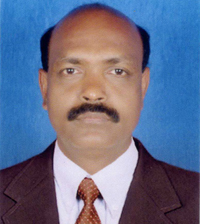 Rajesh Rao and Surendra Acharya (honorary presidents), Narayan Devadiga (president), Santosh Kumar Kattikere (chief secretary) Sunil Kumar (treasurer), Deepak Shetty, Prasanna Shetty and Nagesh Bhandary (conveners), Rajesh Acharya, Uday Kumar, Ramanand Shetty and Sharat Shetty (vice presidents), Nishant Shetty and Rajesh Amin (joint secretaries), Satish Madivala and Satish Bangera (joint treasurers), Pradeep Kumar and Charan (sports secretaries), Ravishankar, Akshay and Kiran (cultural secretaries), Rajesh Shetty (organizing secretary), Sadanand U, Umesh Prasad, Rama Poojary and Vijay Serigar (advisors), Mahesh Prasad (internal auditor), Shodan Shetty, Chandrayya Acharya, Raviraj, Sachin Acharya, Rajat, Nitin Acharya, Avinash, Sujit, Mukhesh, Santosh, P Abhishek, Abhijit, Sahan, Shivanand, Prashant Shetty, Sudheep, Ashok, Adarsh, Kirtan, Saiprasad, Raghavendra Shetty, Raghavendra Acharya and Praveen Shetty (executive Committee members)
.
Sudarshan Acharya, Satish Acharya, Nitesh Shetty, Sandesh Poojary, Ashok Devadiga and Rakesh Poojary (NRI members).