Lions Club–Shirva Felicitates Bhavanishankar, the Writer & Lecturer of St Mary's College
By Snehalatha, Udupi

Bellevision Media Network


Udupi, 02 Mar 2013: Lions Club of Shirva, near here felicitated N Bhavanishankar, multi-talented writer and lecturer of St Mary's College, Shirva here recently.

Lions district governor Dr K Madhusudan Hegde and Shobha Hegde couple felicitated N Bhavanishankar at the occasion.
The writings of N Bhavanishankar have diversity, easy to grasp even for common man. His books on basic computers and internet in Kannada have seen 6 prints. His books on law for common folk, car driving and maintenance, simple Bhagavadgeeta, entire Mahabharata and how to write stories are unique indeed. The road to success book is based on his life experiences meant for personality development.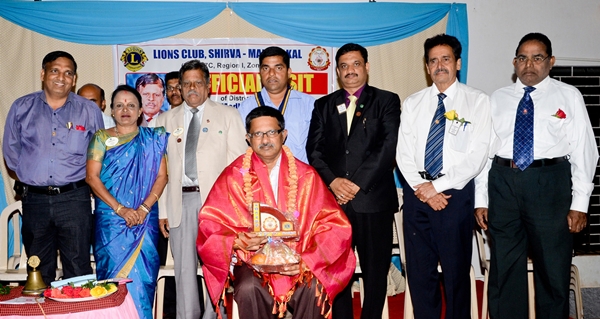 His book – laughter and health explains the benefits of humour in daily living. A book on websites makes easier for children to understand, children's poetry – all bagged special prizes from different organizations.
Lions Club office bearer Suresh Prabhu, N M Hegde and others were present.
Lions Club president Melvyn Aranha welcomed the gathering. The secretary Ramanand Shettigar proposed vote of thanks.