Facts about fad diets
TNN
Diet
Dieting is an age old way to lose weight but is fad diet the best way to lose those extra pounds?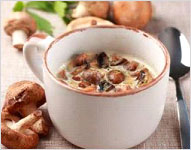 19 May 2012: When you want to lose weight fast there is just one question on your mind... What works fast? Many of us are struggling to lose weight fast. Many of us want to shed those extra pounds so that we look and feel good for that special function or occasion and we want to fit into our old denims or that skimpy dress we saw in the mall. If any of these cases are true then we go on a spree to find that perfect diet plan that works wonders for us. It can be confusing in today's weight loss world to find that perfect product or that diet plan that works fast.
One of the most common diet plans are the fad diets. These kinds of diets are all over the place with things such as detox diet, grapefruit diet and cabbage soup diet which promise instant weight loss. So if you need to lose weight fast in a short span of time then yes these diet plans work fast. But their long term effect is not very good to lose a lot of weight in a short span of time. Loosing too much weight too quickly can affect your health by putting a lot of stress on your internal organs. Then there is also the case where you lose weight rather quickly only to realize that you've put it all back on. This happens because when you finish with your fad diet you go back to your old eating habits that caused the weight gain in the first place. So, it is much better to lose weight in the long term by following a healthy and varied meal plan.
Fad diets have a lot of negative drawbacks also. So, if you decide to go on a fad diet on a short term basis in order to shed a few pounds then be ready for some serious medical conditions. These diets have been known to cause some nasty side effects such as headaches, diarrhea and dizzy spells. This happens due to the sudden drop in calories and because of which your body goes into a shock. That is why it is a better option to ease into a fast diet plan and gradually reduce the calories day by day. But before conducting any action to start diet plan it is advisable to consult a medical professional.