The Kerala Story: My first day impressions
By Philip Mudartha

Bellevision Media Network


06 May 2023:
Background:
The secular and left-liberal media described "The Kerala Story" as a propaganda film that uses art as a tool to propagate hate and crate division among communities. For the liberals like the communist rulers of Kerala, the movie presents distorted narrative of conversions of mainly Hindu girls to Islam by fraudulent means like allurement of marriage. The saffron parivar christens such interfaith marriage as "love jihad", where Muslim boys fall in love with Hindu girls and convert them before marriage. For secular and left-liberals, Love Jihad is one of the favorite Hindutva conspiracy theories.
The official trailer released in November 2022 came under fire because it contained the claim that the movie 'uncovers the truth that was kept hidden'. It further claims that the movie is based on 'real life stories' of thousands of young girls from Kerala and Mangaluru. 32,000 Kerala girls went missing during a decade and upon conversion left the country to join the Islamic State of Iraq and Syria (ISIS). The poster of the film made similar claims.
I watched the official trailer of this movie directed by Sudipto Sen and produced by Vipul Amrutlal Shah after mainstream English media reported the controversies, the calls for banning the movie and the enthusiastic noises in supp0ort made by the Hindu right-wing politicians and activists. The ruling LDF government in Kerala, the opposition UDF and liberal opinion-makers questioned the movie-makers and demanded evidence to prove their claim. A Muslim body even offered a bounty of one crore Rupees to anyone who would come up with evidence to prove the allegations made in the movie. Unable to stand the scrutiny, the film-makers revised the numbers to just three girls from the original astounding figure of thirty-two thousands.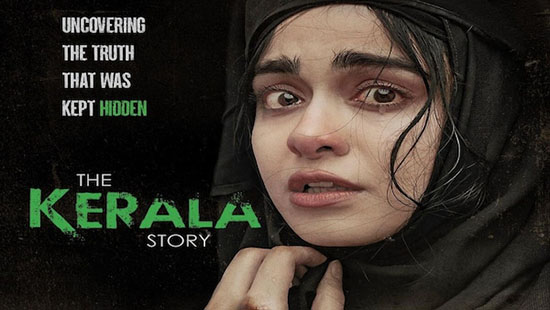 Senior Congress leader and Thiruvananthapuram MP Shashi Tharoor tweeted "It is 'your' Kerala Story. Not 'our' Kerala Story". He clarified that he was not calling for a ban: "Freedom of expression does not cease to be valuable just because it can be misused. But Keralites have every right to say loud and clear that this is a misrepresentation of our reality".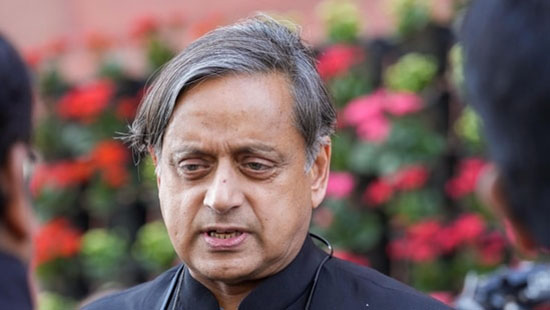 Against this controversial background, I booked a seat for first day first afternoon show in the multiplex in my neighborhood. At the time of my booking, about eight hours before the show time, less than a dozen seats were sold out. However, I found the cinema more than half empty. The movie watchers who occupied VIP and premium seats were mostly well-heeled men and a few middle aged couples. From their chatter during the interval, I guessed that most of them were active right-wing supporters. But, I hope I am wrong.
The plot of the movie:
A naive Hindu girl Shalini Unnikrishnan (played by the lead actor Adah Sharma) from Thiruvananthapuram in Kerala, is pushed towards converting to Islam. She joins a Muslim managed Nursing College in Kasargod to earn degree. In the hostel, she shares a room with three other students: Geetanjali Menon from Kochi, daughter of a communist atheist, Nimah Mathews, a devout Catholic from Kottayam, and Asifa Ba, a zealous Muslim girl from Malappuram. Asifa is an operative of a "salafi" gang that is infamous for indoctrination of "kafirs" and setting a trap for conversion into Islam. Shalini and Geetanjali fall prey to Asifa's sinister plans. Asifa organizes a sexual assault on the three girls to prove to them that not wearing Hijab and not adhering to Islamic dress code invited the assault. The Hindu and atheist girls start wearing Hijab and begin reciting Islamic prayers. Only Nimah refuses to be indoctrinated. Her catholic faith is too strong to be swayed by Asifa's blasphemous remarks against the Christian God and the Hindu gods.
Two male colleagues of Asifa, said to be medical students, begin romancing with them, drug them and indulge in pre-marital sex with them. Shalini gets pregnant and her paramour disappears. Without family support, Shalini is distraught and agrees to be married to Ishraq, an ISIS terrorist who was a Christian before conversion to ISIS activism. Shalini converts to Islam and becomes Fatima Ba. Once in ISIS stronghold somewhere in Afghanistan, Fatima Ba is forced to join the ISIS as a sex slave but she manages to escape. She is picked up by the UN forces operating against ISIS and is interrogated.
The movie begins with this interrogation. She begins telling her story. The story is told in vivid images of a lusciously green God's Own Country, Kerala, and the mountainous and desolate deserts of Afghanistan as it moves backwards and forward from the past to the present. The above described narrative unfolds.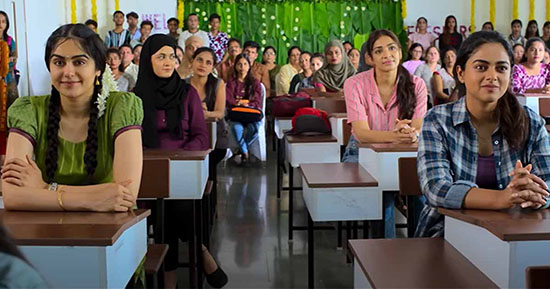 The Kerala Story is manipulative storytelling at its best. If you are a mature audience, you would not be taken in by the subtle Hindu-right propaganda which works if follower of one religion is portrayed as sinister and the other naïve or pristine good. If you decide to watch the film, please do and judge for yourself: Be clever, and ask questions about the content exhibited on the large screen. It is not only for the blood curdling violence, pre-marital sex, marital rape and scenes of brutality of the ISIS terrorists that the CBFC awarded the "A" certificate.
The politics of the movie may not have many takers in Kerala. Of particular offense to many will be "that communists are worst hypocrites" and "communism is a foreign ideology". Why then, the people of Kerala have given an unprecedented second five year term to the ruling LDF government led by the Marxist CPIM? Towards the end of the movie, Nimah Mathews, the Catholic girl who does not get entrapped, is shown confronting a three star police officer and ranting about the alleged statements of a former Marxist CM and a former Congress CM of the state that Kerala will adopt Sharia Law within two decades. How fanciful!
The other propagandist hint against atheist communism is the suicide of Geetanjali. Geetanjali accuses her parents of bringing her up without instilling in her the Hindu traditions and beliefs. A girl who mouthed slogans like "religion is the opium of the masses" is left without an ideological core and driven to suicide just because objectionable and obscene videos of hers are made viral by her estranged former lover, who happens to be a Muslim. If only she was brought up in "true" Hindu faith, she could have been saved, so suggests the movie! How pitiful!
What about the background music? It adds to the over-simplification and the exaggeration. Imagine this: a girl has been converted and is being married off so that she can give her unborn child the name of a father. Her mother rushes to her wedding, says she has accepted everything, even wants to accept Islam and just wants the newlyweds to stay with her for two days. And as others tell her that's not possible, the background music goes, 'Love jihad, love jihad, love jihad'. So yes, there is no scope for subtlety in The Kerala Story. It sure has an agenda. It should have been title A fictitious Kerala Story and not THE Kerala Story.