Responsible Parenting, Spoilt Brats & what ought not to be done
By Philip Mudartha

Bellevision Media Network


21 May 2019: Every so often one comes across a child who displays such brashness and disregard for others' feelings that one cannot but think: "that kid is a spoilt brat!" The numbers of such spoilt brats are steadily on the rise. Parents are unsure how to raise them and let them grow like wild weeds.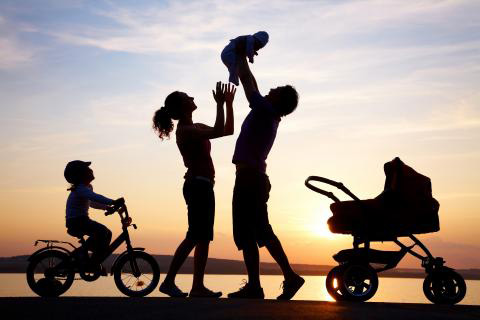 Usually, parents will not take responsibility for their children's brash behavior but I am going to recount a story of a mother who complained with a sense of guilt: I think I surely spoiled him". Her son was the third child in a family of four children. His parents were not very well-to-do, but they were well-off by most peoples' standards. They lived in a big house and took a family vacation every year. However, the boy often complained loudly. He sometimes borrowed their possessions without taking permission. He violated curfew frequently and would not accept punishment. He could not be counted on to do things he said he would do. He seemed in-considerate and not concerned about the opinion of others. He would get bored often and would engage in all sorts of activities to avoid being bored. He was irritable, snobbish and could hardly converse with others without disgusting them. He valued neither other peoples' time, and money nor possessions. Once he spilled drink on a friend's computer and when he got upset, he told him to buy a new one and laughed!
A spoiled child may be unwilling to be recognized by the ordinary demands of a family. For example, he may refuse to come for dinner on time and sit at the table. He may feign being not hungry and eat alone on his bed around midnight. This maybe his way of seeking attention of others and fulfill his cravings. Only child in a family often displays such characteristics. Creating a ruckus and a scene in public is their motto to get what they want without a care of what others think and how their parents react. They push them to the front of the line; let others be damned!
They want what they want when they want it. The spoilt brat is unconcerned but is always discontented. It is not enough for him or her to have a horse for a pet, they insist on riding it to school every day. It is not enough to be rich; he or she has to pretend to be richer. It is not enough to be good looking; he or she has to be told by everyone constantly that they are the most beautiful friends they have! They need not be polite; because, they can get away by behaving rudely. They push themselves to the front of the line. Small frustrations become intolerable; they come out to be self-centered, insecure and unhappy. It is their parents who should correct his or her beginning from being a toddler. I am certain that no parent would like to hear from someone about their children that: "He or she is such a spoilt brat!" In that case, getting upset and throwing a tantrum won't do much good. It will only reveal the source of the child's spoilt behavior.
I have a grand niece fitting perfectly into the spoilt brat slot. She was only two when she arrived in Qatar with her parents. Every mall that they went to, she was attracted by some toy or the other; she would demand it; when denied, she would throw a tantrum and make a spectacle of herself. The parents would be flabbergasted and fall for the spoilt brat's strategy. She will get what she wanted. She has since corrected her behavior and is a good empathetic teenager now. How did they manage to tame her? I hope the parents will tell here their side of the story, so that millions of parents of spoilt brats can benefit.
No parent intentionally sets out to spoil their kids. Some may want to provide them the material comforts that money can buy, which they themselves did not enjoy. Some may make up for spending quality time with their kids; they would shower them with expensive gifts. It seems a better way to give in to their demands after returning home from a day's work. No one would like to be welcomed home with sounds of whining and sobbing!
There is nothing wrong in loving your children and wanting what is best for them. But, doing it against all etiquette and common sense is wrong. Giving gifts to your children does not spoil them; but, giving into their whimsical demands does. The list can go on; basically balance is the key.
Let me now focus on the tell-tale symptoms, their causes and remedies and what out not to be done so that the child is not apoilt:
• Giving in to the child's every request: This goes against putting the childs best interests first. Some parents are foolish to think that giving a child what she or he demands in desirable and healthy. It is the most counterproductive act since it teaches the child that he or she can get anything he or she wants even if it is unrealistic. Worse still, this behavior is carried into classrooms and to workplaces (if he or she manages to get hired).

The child unconsciously forms a pattern. He or she realizes that he or she needs to whine or throw a tantrum and make the parent uncomfortable enough to satisfy his or her whims. That is not a healthy behavior in any relationship. Such a person will find people running away rather than drawing them to them. This will lead the person to be even more narcissistic, self-centered and lonely.
• Delivering empty threats: This is the most common reaction. What happens is that one feels exasperated and reacts impulsively instead of pausing to see whether what is being said is effective or one feels threatened when the children don't listen and try to up the ante by saying something extreme. Because, it seems nothing else will get through to them. A father coming home from work and finding his kids glued to the TV acclaims: I will disconnect the cable if I find you watching TV again! He doesn't have the intention of carrying out his threat because his wife would not let him and he will miss his favorite cricket match that India would be playing abroad.
Parents must realize that empty threats are what they are: empty. They have no value; they are employed when one has reached the end of the rope; or they are too tired to think any better.
• Being inconsistent with expectations and consequences: Despite their demands, children expect consistency when it comes to enforcing consequences and expectations. It is difficult to tell children to avoid junk food if you bring home burgers every other day. My wife would get up late and warm up chicken franks for our kids to eat during their school recess, instead of packing some healthy breakfast. My sermonizing on healthy eating was just that: an empty sermon. Thankfully our children left home while they were still teenagers, and after a month or two of emotional stress, they coped with their new world: eat and drink healthy. In the US, the university canteens offer several healthy meal packages to choose from.
• Shielding the child from difficult emotions: As parents, it is natural to feel protective about your kids. But, one must be aware of becoming over protective. Some parents try their level best to please their kids to the extent that shielding them from anything unpleasant and challenging becomes a habit. They fail to realize that there can be no gain without pain. Watch a caterpillar: how it breaks out of its shell and crawls to find water and food! Both my sons grew up in a very protective environment of home to school and back, on 6 days a week, playing with same friends in the evenings, and a weekend outing to the city shopping malls or to the beach were guided and supervised by us, the parents. Rarely, they had an outing on their own in the capital city to spend a day with school friends where they could sample a glass of beer, something frowned upon at home! Compare this to the girl child who followed 8 years later: She was allowed freedom with responsibility from the age of thirteen; she slept oversight at her friends' places. She had friends come over and spend time with her at our place. She was picked up by boys and transported to the city which was 30 miles away and dropped back. She grew up a lot more confident of herself, had more self-respect and to some extent was arrogant (called, attitude in teen lingo) that she travelled by herself to Mumbai and back to Doha. She also lived solo in our studio apartment in Santa Cruz, took an early morning train to Grant Road, took a bus to Sophia College, paid her fees, bought her lunch, cooked her dinner, dealt with cable operator, LPG supplier, electricians, plumbers, watchmen and snooping neighbors. Her wallet was once picked, she filed a FIR at the local police station, had the debit card blocked and replaced; something her mother has not learnt to do even at her ripe age of 63. Her mother was an extremely protected child till her marriage at 23. But, her attitudes were already set in the childhood and she resisted any positive change!
• Telecasting everything the child does: Children are innocent and ignorant of social norms and manners. They learn from their parents what are good and bad manners. One of the primary duties of a parent is to teach one's kid how to live with dignity and honor like a human being. One of the first things children must learn is good manners. Manners are the style of living. One can be rich but has no manners, while another one is richer, yet has leant good manners. Etiquette, good manners and grooming are taught by creative career women just like cooking, wine and beer making, and sewing classes are conducted by entrepreneurial housewives, to groom girls in order to attract a suitable boy from high society.
Spoilt kids feel entitled to get what they want but to get them immediately. Refusing or at least holding back on indulgences will teach restraint and good discipline and allow him or her to place a higher value on what he or she receives. This is particularly true of a parent leaving behind his wife and children back home to work abroad, like many of my readers in the Middle East, and bringing expensive gifts and gadgets to make good for not spending quality time with them.
Teach a child the way he or she should go; he or she will not go astray while he or she lives, says a proverb. This is the foremost lesson the parents must keep in mind. Since the goal of parenting is to raise good, well mannered, and responsible adults, careful attention ought to be given to the progress and growth of a child. A spoilt child today will be a sorry adult tomorrow. The responsibility, to raise their kids, lies with parents which is a great power and challenging opportunity, lies squarely on the shoulders of the father and mother equally. It is vital that we all should rise to the challenge in this ever-changing world!