Tips for those who wish to migrate to Canada
By John M. Monteiro

Bellevision Media Network



Dubai, 22 Nov 2016: The leaves are changing colors and falling and the thermometer is dipping dangerously low at night, the winter is here. I witnessed the first mist rain during the week.
This is my third trip to Toronto and I thought I should share with the Bellivision readers about some information I gathered on my trips to Canada.
First of all Canada is a very systematic country, hence things won't happen overnight. If you are planning to migrate to Canada then you have to have patience and wait for the results.
Express Entry: Canada opens up the quota system beginning of January and the candidates with top scores get selected first. Then the lower point category gets selected and so on. The average points requirements for selection in Express Entry is 450 + points. You may check your eligibility through the following sites. IELTS test is a must before applying.
1) http://www.cic.gc.ca/english/express-entry/past-rounds.asp
Points in the past


2) http://www.ruichenlaw.com/eecalc/
Points calculator


3) http://www.immigration.ca/en/fast-track-high-demand-occupations.html
Federal skilled job categories.
A reminder to visit only the official website www.cic.gc.ca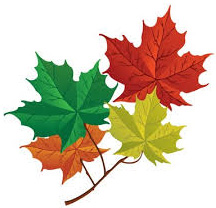 Express Entry selection is free of charge. Once shortlisted in the Express entry then you may apply for PR. It is illegal to work on a visit visa.
Driving License: "Driving is a Privilege - not a Right" is the slogan of MTO (Motor Transport of Ontario). You can get a permanent driving license valid for 5 years (renewable) in Canada even when you are on a visit visa. What you require is a valid photo ID (Passport should suffice). If you have a valid driving license from place where you come from then you must get an experience certificate from that country. This experience certificate must be attested by the Ministry of Foreign Affairs. That certificate is only valid for 2 months.
First you have to pass a written test (1) Rules (2) Signals. Both have 20 tricky questions and you must get at least 16 right in each test. You can attempt several times but at a fee.
Then comes the road test, suggest you take a few classes to familiarize with the Canadian way of driving that is different to Dubai.
The whole process may take less than 2 months if you succeed in passing the road test in first attempt.
Renting or owning a house: Usually it is advisable to own a house or an apartment (Condominium – in short Condo) in Canada. The property appreciation is very high. The cost of the property is also very high (approx. 3 times higher than Dubai). There are a number of agents who deal with the sale of property. The buyer doesn't pay any commission to the agent, whereas the seller pays. A good agent will guide you about the locality, price, etc. Currently the property prices are very high and they keep appreciating every year.
Just to give an idea of renting a 2 BHK condo may cost around Canadian dollars 1500 per month.
Cost of living is almost the same as Dubai, however depends on your lifestyle.
What to expect?: Come with enough funds to survive for at least first 6 months. Don't expect a job immediately on arrival, that too in your own trade. You need a referral from an employer to get a job so you need to put on a few hours of volunteer work. Try and build up contacts through various sources.
Are the people friendly in Canada?: I must confess that all are busy with their own work that starts on an early Monday morning and ends on a Friday. Saturdays and Sundays are usually spent with the family. If one wants to visit a friend or even a family member they need to take an appointment prior to visit.
The message is "I learned the hard way so you do the same".
Good luck.