Vidisha and Viola Alva: Multi-talented Little Two Jasmines of Pangala blooming in Dubai
By Alphonse Mendonsa

Bellevision Media Network


Udupi, 31 Aug 2016: I have known these two little shining stars from Pangala (Shankerpura) since their childhood. Their parents have been close friends of mine and had the opportunity to stay with them on a few occasions. After watching some of their performances on various programmes and on stage, I realized that these little kids are not ordinary but very special, nay I must say extraordinary. To start with, besides being multi-talented, I have been observing their nature which I found to be humble, obedient to their parents and teachers and friendly with all the kids around them.
I have been watching their amazing performances on stages of various programs held in U.A.E., mainly in Dubai and Abu Dhabi and after every performance which I had witnessed, I had met them personally and congratulated and always encouraged them to participate and perform at every opportunity that would come on their way. I have been also encouraging their parents - Ignatius and Veena to give their daughters every opportunity they deserve but never to force them.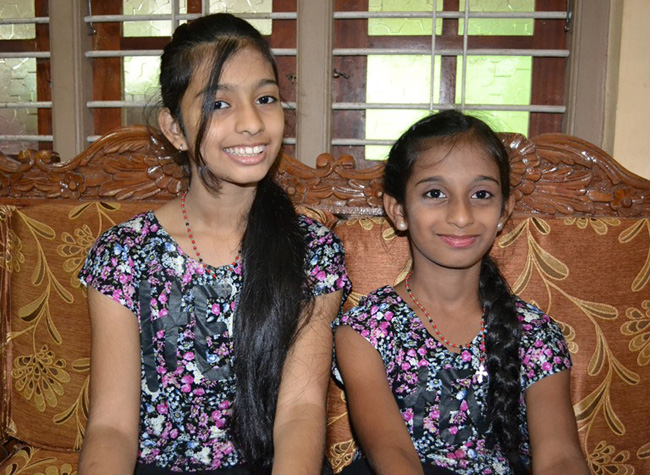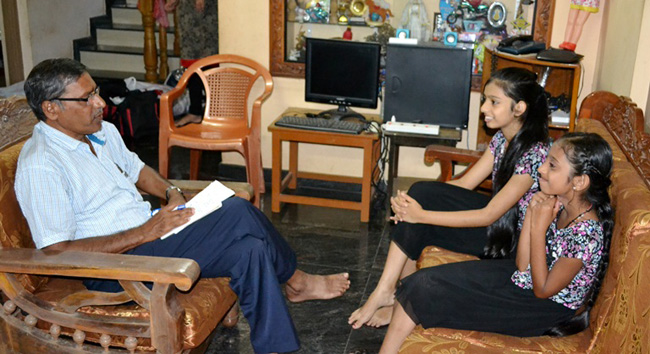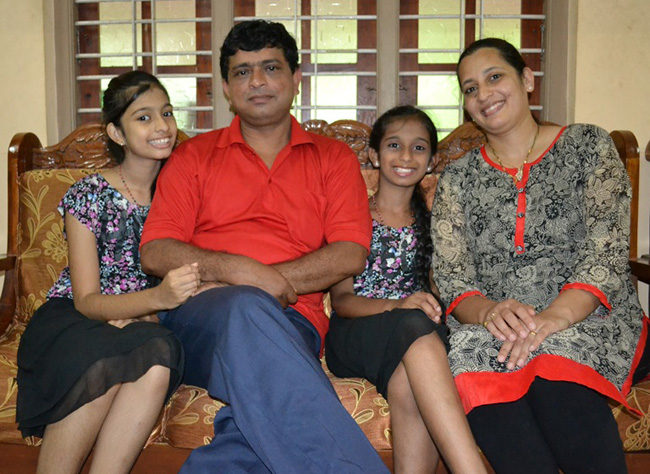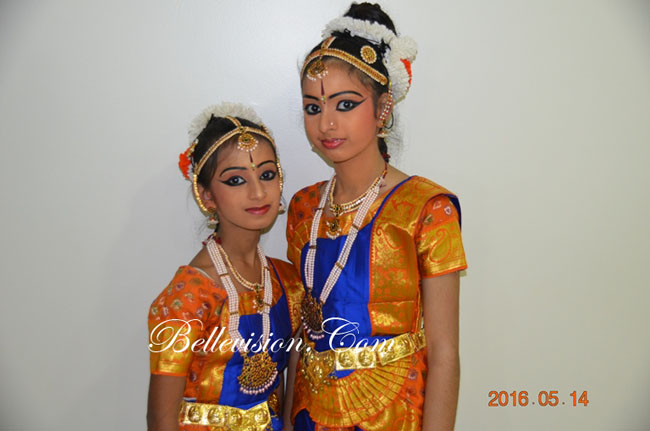 Vidisha and Viola have been performing their dances so gracefully that the audience just would cling to their seats and marvel at the talent that these two performers manifest on the stage at various programs and competitions held in U.A.E. The reaction of the audience used to be the same whether it was singing or dancing. One must watch them and enjoy their performance radiating with broad smiles and simplicity. Besides, their costumes and movement of their feet and hands contributed to the majesty of their performances. One wonders as to how these two little kids could have mastered the art of dancing and singing to the perfection. These two kids are tireless as every weekend they have performances and they manage it wonderfully well.
On a casual chat on WhatsApp, Veena asked me if there is any opportunity to Vidisha and Viola to perform in Pangala as they were planning to come during the summer holidays. I told Veena that I was not sure, but if there was any chance to Dubai kids to perform in Pangala, I would try. However, a thought crossed my mind that I could introduce these two jasmines of Pangala to the readers of Bellevision.com spread across the world. I put forth this suggestion to Ignatius and Veena to which they readily agreed.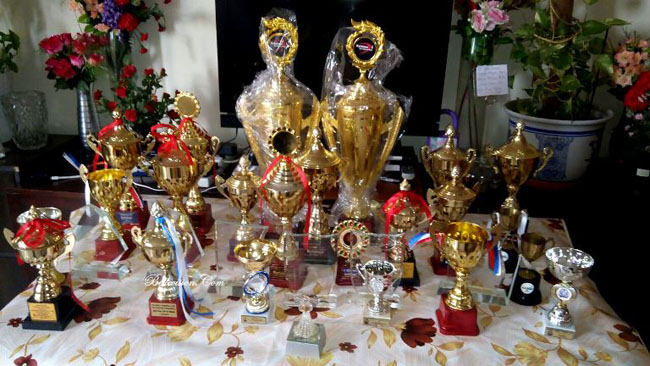 Although the interview was planned on their arrival in Pangala during their summer vacation, due to their other commitments and a few of my pre-commitments, it was postponed until the last day of their vacation. I reached their house when Veena was packing to leave to the airport to go back to Dubai.
I had a brief period of fruitful and informative interaction with Vidisha and Viola as well as their parents, Ignatius and Veena. Below is the excerpts of the interview:
Alphonse to Vidish and Viola: What do you aspire to become when you grow up or what's your future dream?

Vidisha: We would wish to become good actresses and singers and would like to lead a good peaceful and happy life. We want to live with good values in our lives.
Alphonse: You both gaining self-confidence and getting on stage at very young age and full of confidence, how did all this begin?

Vidisha: From a very young age my parents were very fond of music and dance. However, they could not continue on their dreams due to their work and daily routine. Hence, they encouraged us to do so. Initially, it started with listening to konkani songs and learn to sing and eventually we learnt singing and practiced and practiced. Our parents encouraged us a lot by bringing songs CDs and also bringing or writing lyrics for us to practice and sing. We practiced them at home and then started to sing in small parties. We first got the opportunity to sing in our Pangla parish association "Emirates Pangalites U.A.E. " Besides, we often attended small parties and annual programs or Monthi Fest where we got the opportunity to sing and dance to the prayer songs. Also my mother used to request her friends, relatives and singers to guide us and I am happy that many of the singers have been helping us whenever they could find time.
Alphonse: Have you participated in any singing competition?

Vidisha: Yes, first I participated in "Pearls Voice Junior" singing competition organized by Pearls of Mangalore, Abu Dhabi in 2011, and in 2014 I got the opportunity to sing for a Konkani CD titled "Moga Naadh" by famous Konkani singer Mr. Francis Rodrigues. Same year I won a prize for singing in Gulf Voice of Mangalore(GVM), Junior category. That day was my most memorable day. After that, I have sung for many programs organized by Konkani associations of Dubai.
Alphonse: Vidisha and Viola, at a very young age you have reached heights in different fields of art such as singing, dancing, drawing and above all classical dance "Bharatnatyam", how you feel about it?

Vidisha: We feel really happy that we have achieved what our parents, relatives, family friends wanted us to do. It was a dream of our parents that we learn thorough singing and dancing. We thank God for our loving and caring parents, especially our mother, who takes all the troubles to teach us and help us in singing and dancing despite her daily work in office and at home. Our father too takes a lot of trouble to take us to the practice sessions and dance classes even though he is very tired after work. We thank God for giving us most loving and caring parents on this earth.
Alphonse: Not many girls from our community go for classical dances such as Bharatanatyam. You have really learned and mastered the art of Bharatanatyam dance to the perfection and now you are on the verge of performing Arangetram at a very young age especially you Viola. What was the reaction and response from your family?

Vidisha: People have always thought that classical dance is very tough and complicated. But it is not so. Daily practice at class and at home made us to learn this dance properly and our community has now accepted and happy that we have learned this dance.
Alphonse: Vidisha, how you manage your school homework and activities despite participating in various programs

Vidisha: Our parents have set a time table for us as to when to do our homework and when to play and when to practice our singing and dancing. We follow that without fail and that is how we manage our time. Whenever we make mistakes, our daddy takes us to the notice board and reads it loudly.
Alphonse: How good are you both in studies?

Vidisha: We are doing very well and always get A+ and we do our homework without the help of our parents. Only sometimes our parents help us in our studies.
Alphonse: Tell me something about your parents
Vidisha: Our parents are most amazing, loving and caring. They love us a lot and keep us always happy. They sacrifice a lot of time for us and always think of our happiness. They also take us for outings to parks or restaurants when we are free. We love our parents very much for giving us all the opportunities to participate in programs and competitions. They never force us to participate in any activities if we don't like. We thank God for our most loving and caring parents.Our parents feel good when anyone comes to our house and stay and we also feel happy when we have friends and relatives coming and staying and dinning with us. We are also thankful to our caretakers who took care of us in the absence of our parents. We are also very grateful to our parent's friends and relatives. It's very important to have good and supporting and caring people around us.
Alphonse: I also heard that you are good in drawing. Is it true?
Vidisha/Viola: Yes, we love drawing and we have participated and have won many prizes in drawing competitions including the one organized every year by Emirates Pangalites.
Alphonse:: What are your other hobbies?
Vidisha: We play all the games indoor or outdoor with our parents and also we love cycling.
Alphonse: Veena and Ignatius, it is not very easy working 6 days a week in Dubai and encouraging and supporting your children to participate in all the programs and competitions and above all dropping them to dance classes. I know the Dubai traffic as I have struggled a lot on many occasions to reach from one place to other. How do you manage all that?

Veena: yes, you are right; it is not easy at times. But when we think of interest of our kids to participate in various competitions and win, we forget our fatigue. Yes, we sacrifice a lot of time for them and in the meantime we enjoy as well their company and when they win any competitions, our joys are multiplied along with them. That is how we manage.
Alphonse: Ignatius, I know that you have been very active in social field and have been supporting around 150+ children every year with your sponsorship project and active in helping anyone who is in need. How do you manage your time and what motivates you to do so despite your full time concentration to work and children?
Ignatius: Alphonse thanks for being with us. I had very tough time during my childhood. I was kept out of the class for one week for not paying the school fees by my parents and was occasionally humiliated by my classmates for my poor dress and school bags. My childhood has taught me good lesson to support the needy. Since the last two years, I have stopped sponsorship project due to local restrictions. It was in 2004 that I had helped one of my friend's children to get admission in the hostel. I took these children to many good hostels but could not succeed in getting them admitted.
The moment they saw these malnutrition children with poor physical condition they refused to take them in spite of promising that I would pay all the fees and donations. Finally, I took them to Kolalgiri Orphanage and the sisters of their orphanage told me if you can manage to pay Rs.5 for their enrollment and leave children they would take care. I was shocked and thanked them for their kindness. They had around 8-10 children that year and I made a decision to support these children by approaching my friends and relatives. I am glad to say that all the money that was collected was through the cheques in favour of the organization and no cash was ever taken from any sponsors. May Almighty God give me strength and courage to continue my mission in which I will find my fulfillment and joy by helping these under privileged children.
Vidisha and Viola Lilly Alva were born and brought up in Dubai. Two beautiful daughters of Ignatius StevenAlva and Veena Sylvia Noronha from Pangla Parish, Shankerpura. Currently they are studying in Our Own Indian School. Vidisha and viola have been trained in Classical Dance by their teacher- Ms.Michelle Floyed, who has done her Masters in classical dance and performed her shows in Gulf Countries and other places worldwide. Vidisha and Viola have performed in many stages till date and won several prizes in singing dance and drawing.
Below is the list of associations and competitions in which Vidisha and Viola had so far participated:
Mogachi Larah -- Dance & Singing
JSS School Dubai Barsha - Dance
Millennium School Guasis - Dance
Karnataka Sangha Dubai - Dance
Karnataka Sangha Sharjah - Dance
Global Village -- Dance
Kallianpuriates -- Dance
Emirates Pangalites - Dance Singing & Drawing
Pamboorian -- Dance
Ferarites -- Dance
Bethkati -- Belman - Dance
Pearls of Mangalore, Abu Dhabi - Singing
Mangalore Konkans - Singing
Desert Flowers, Dubai - Singing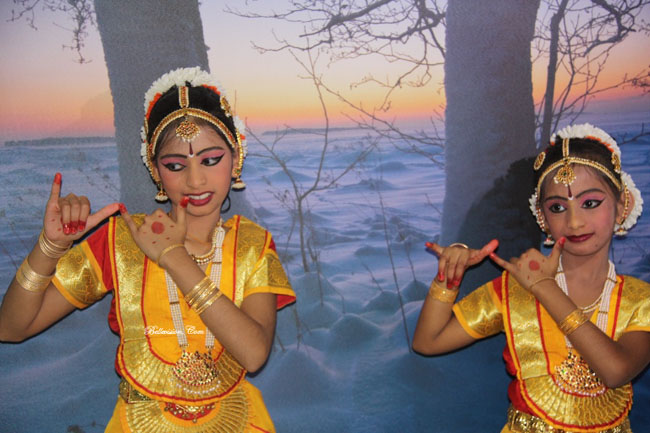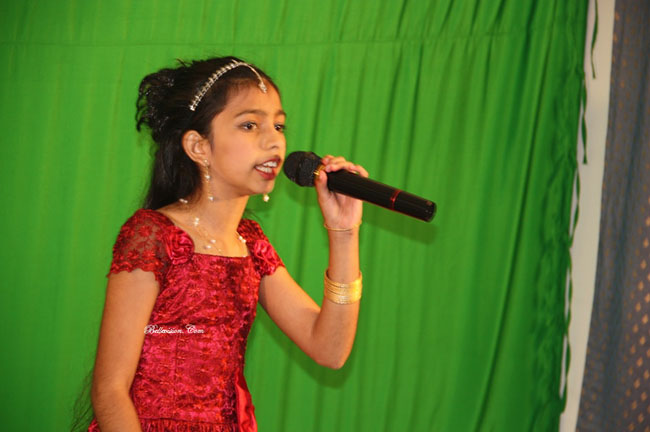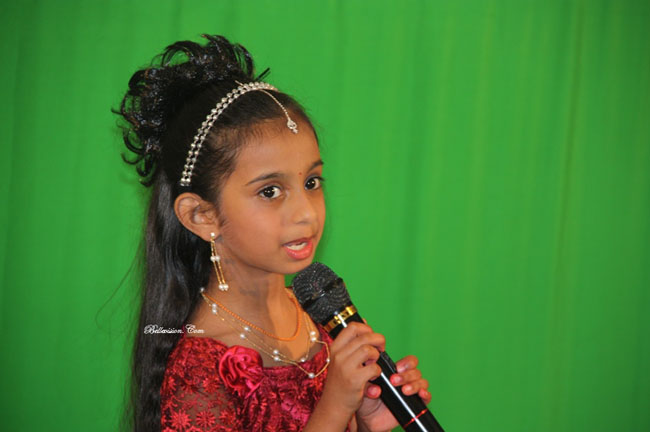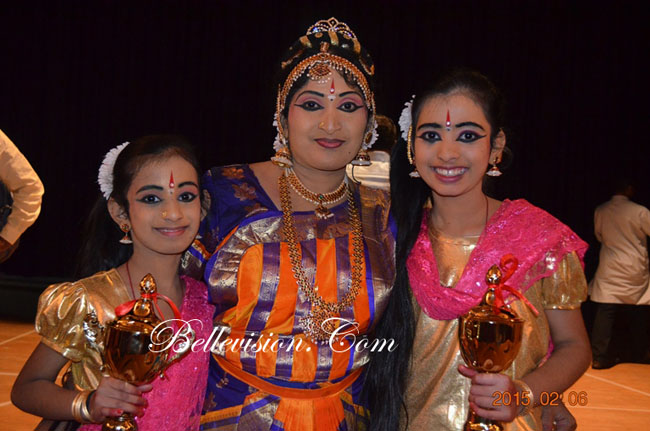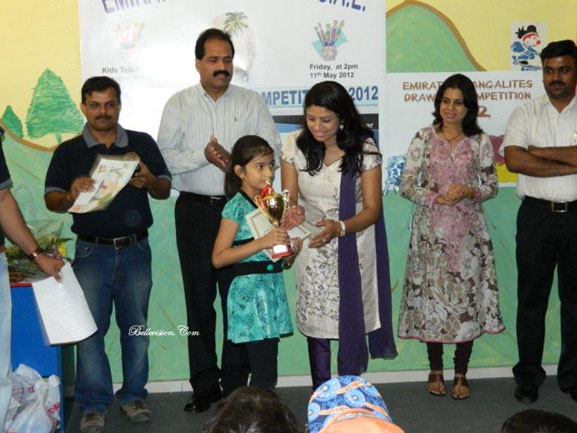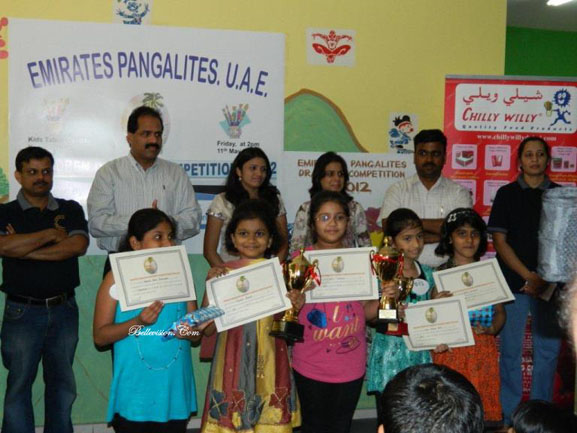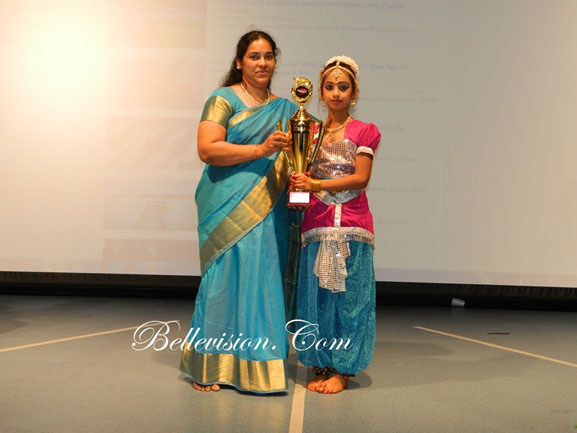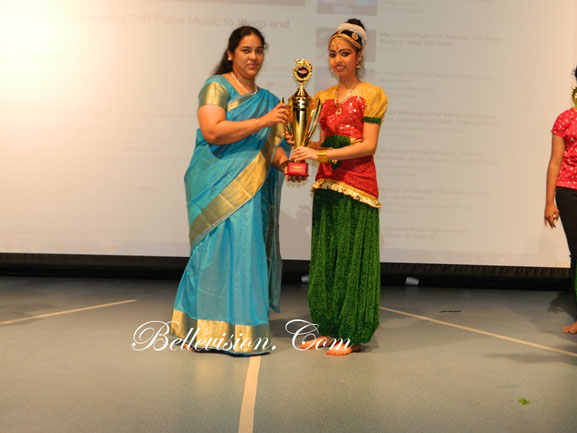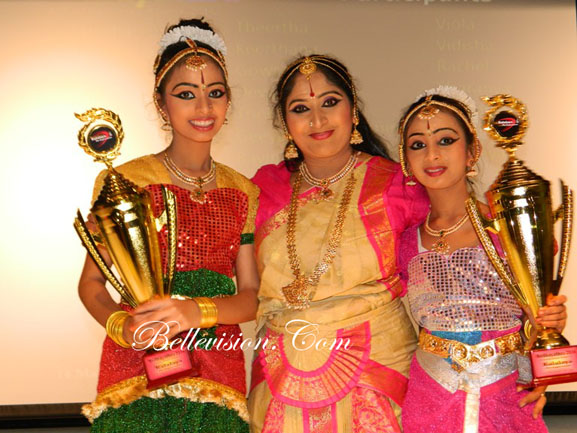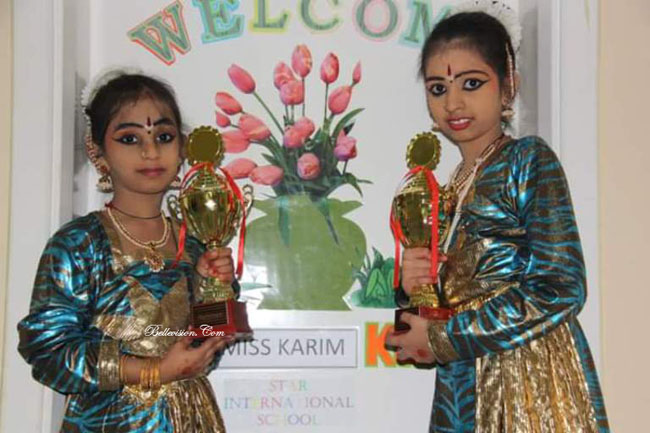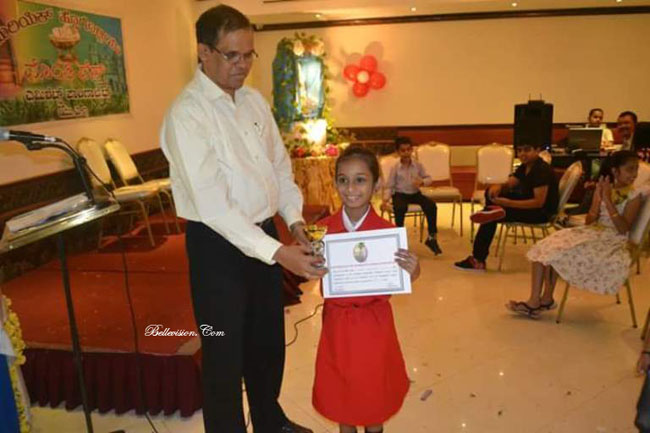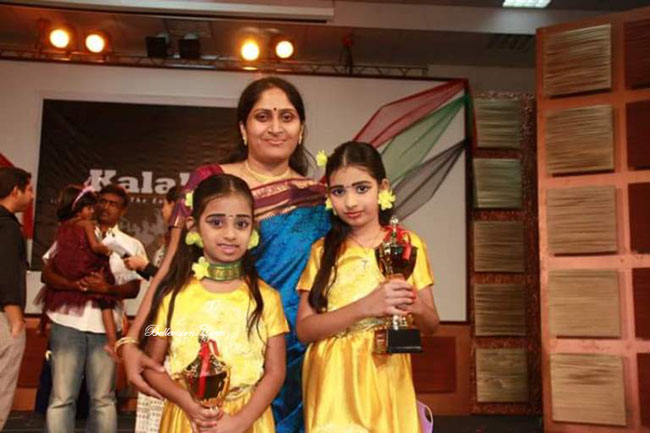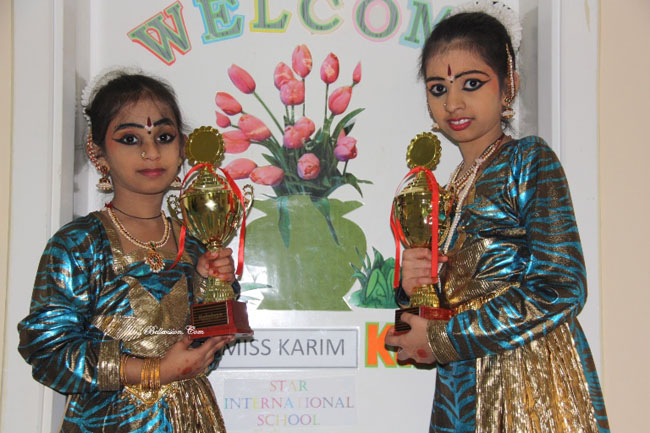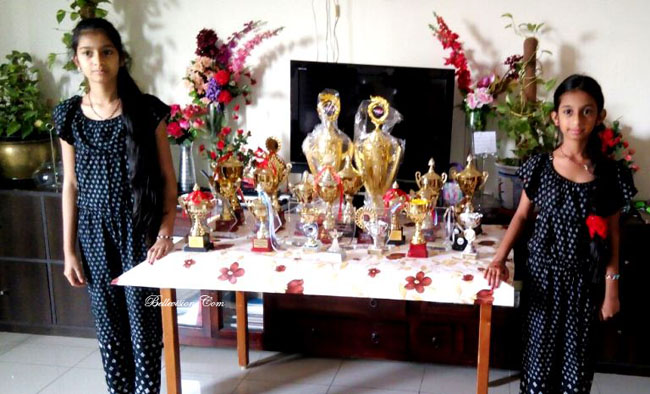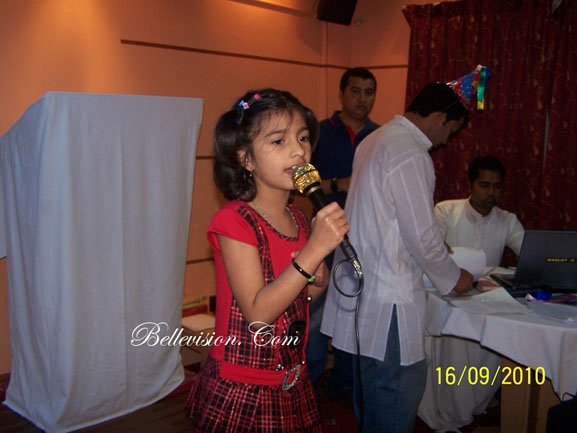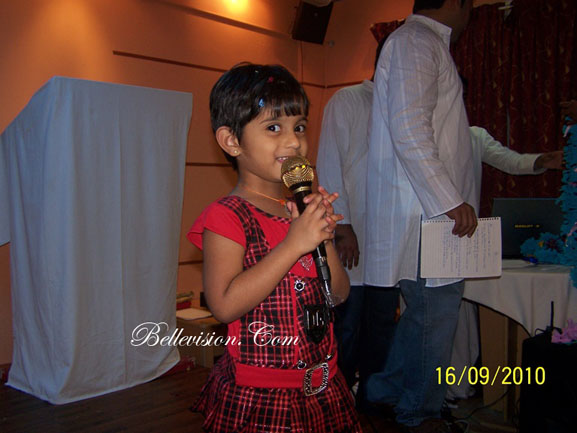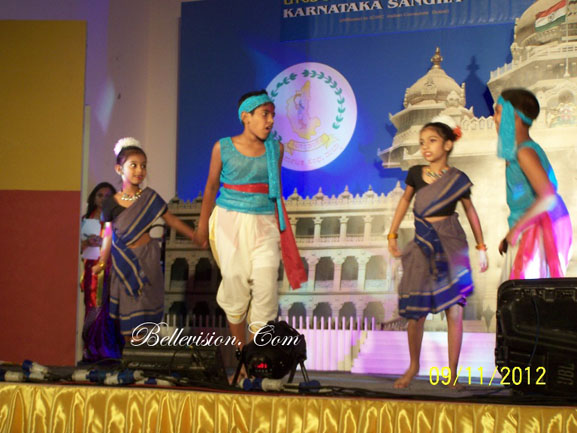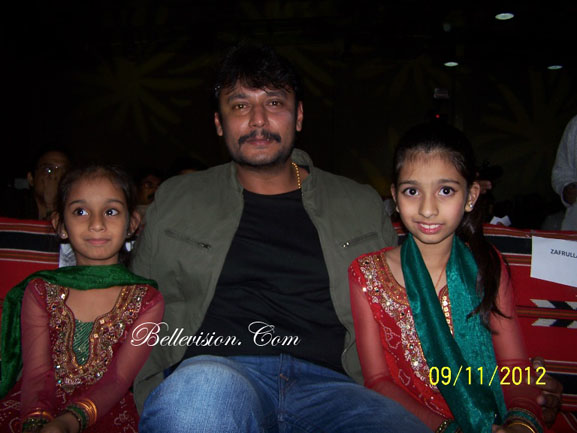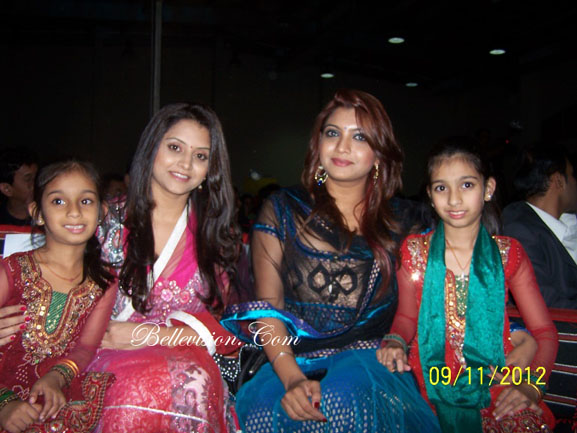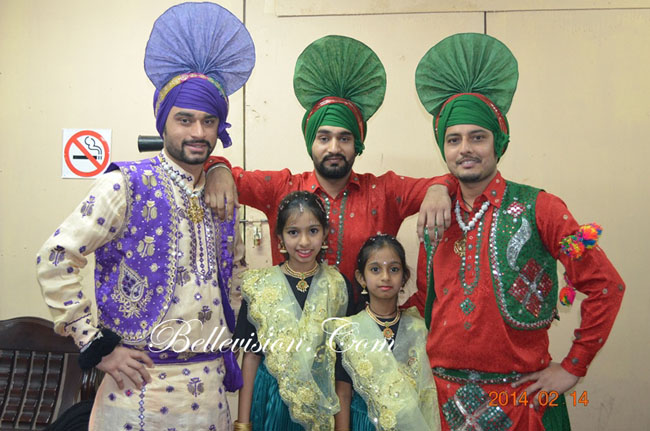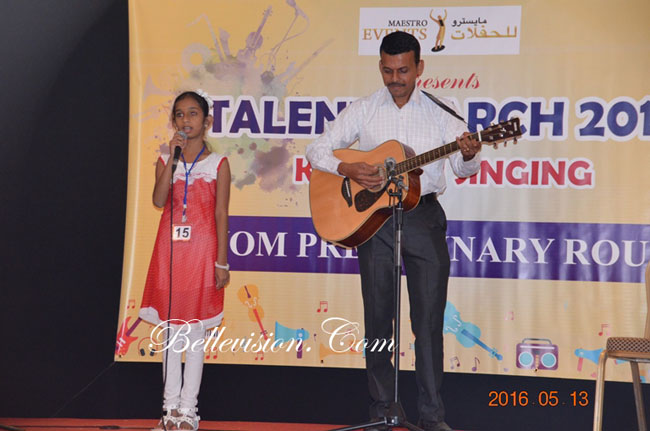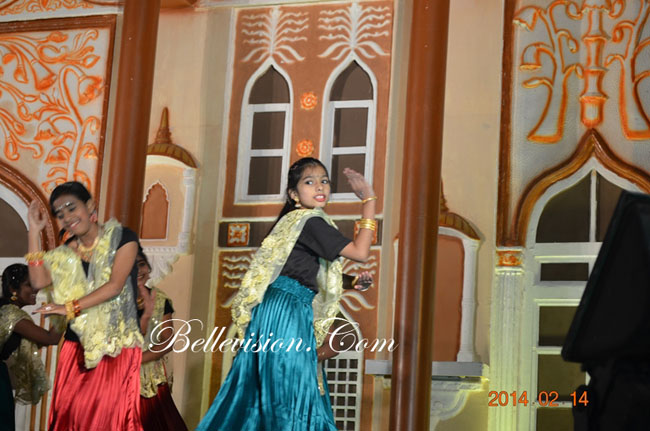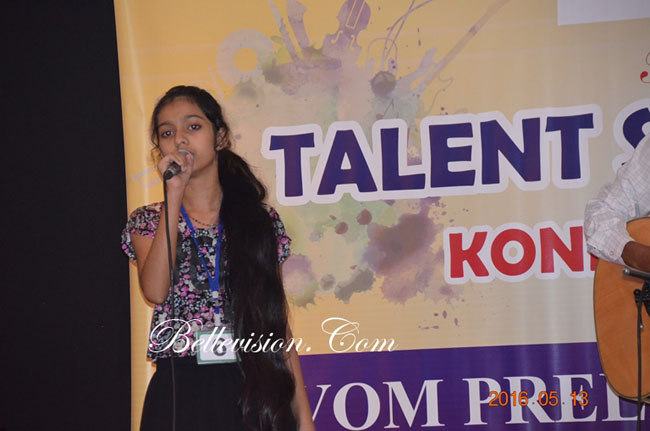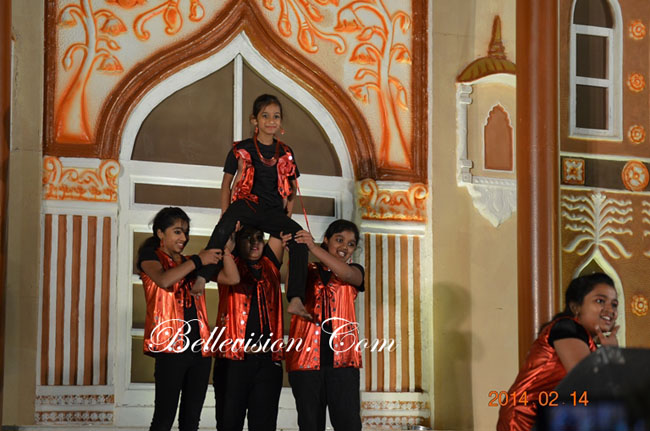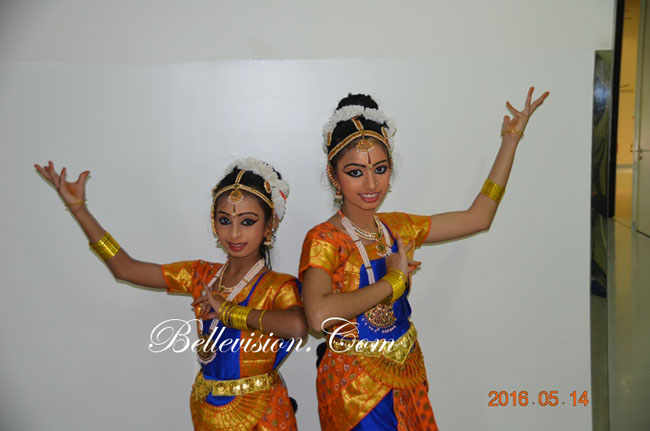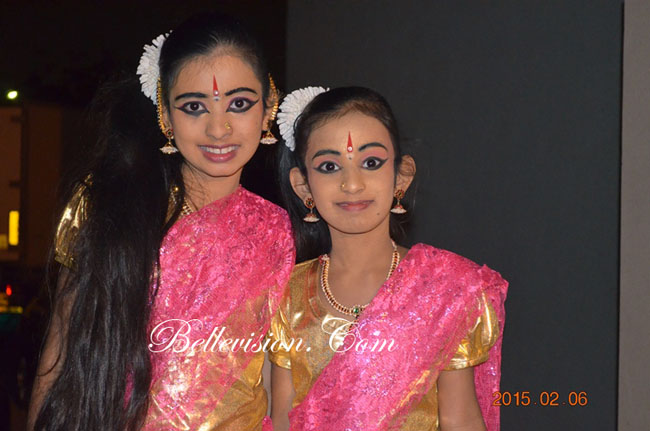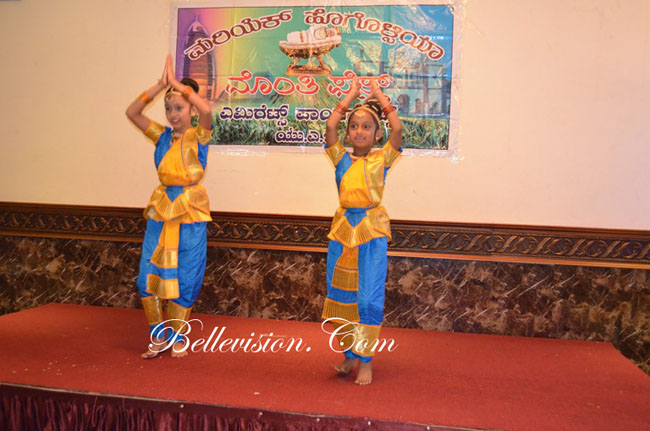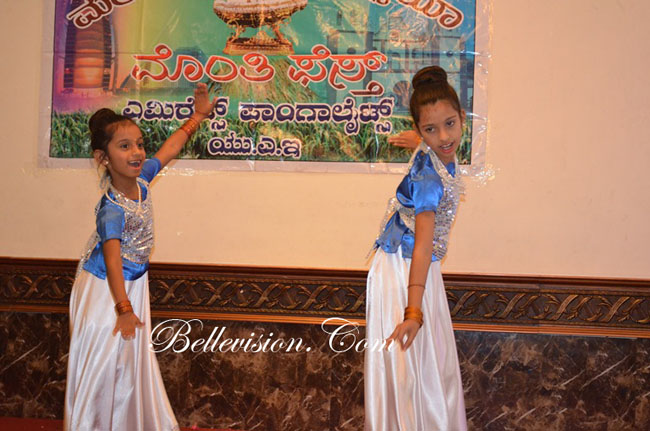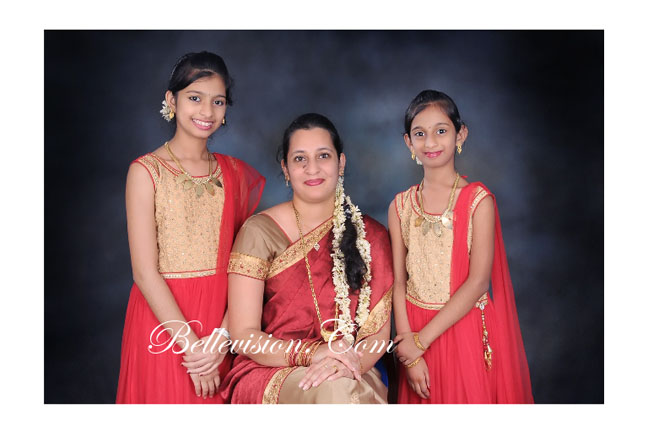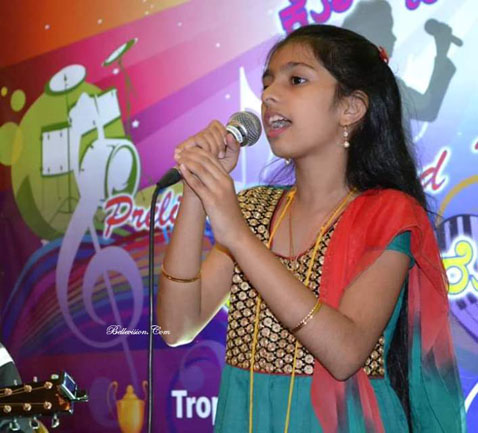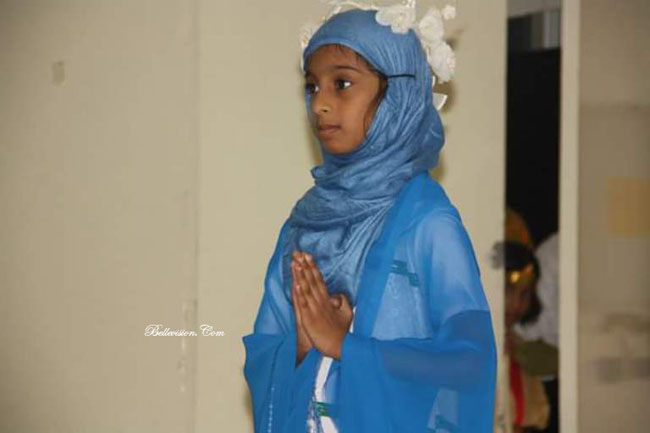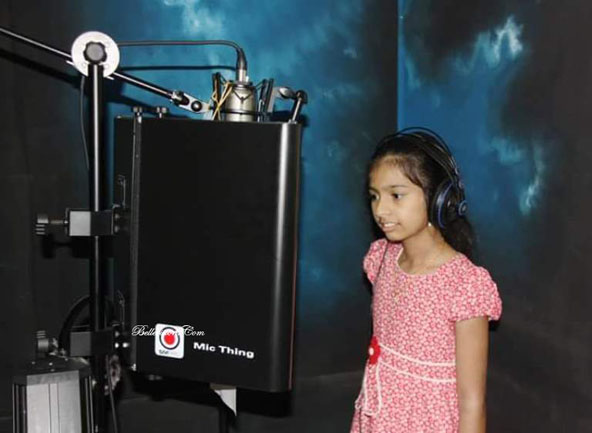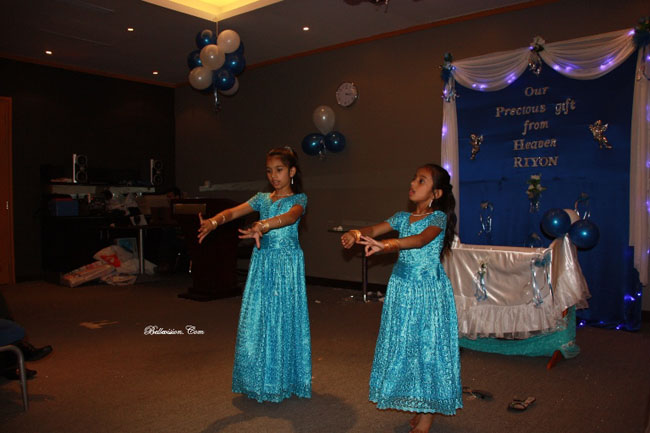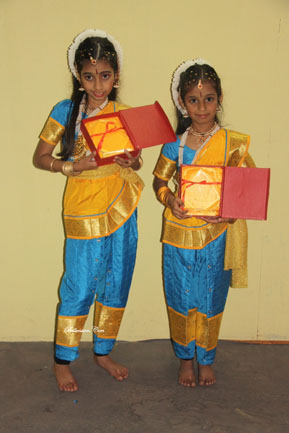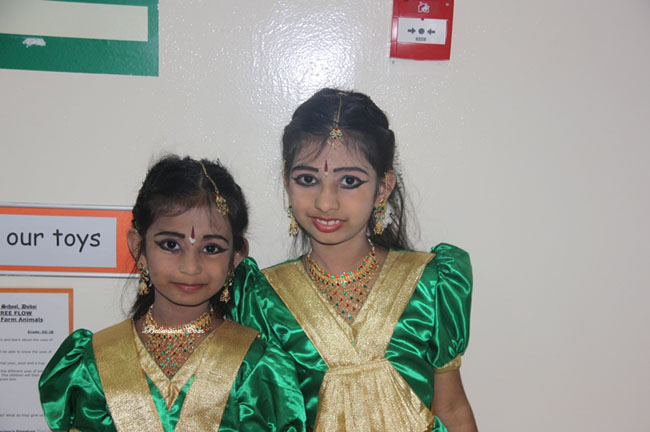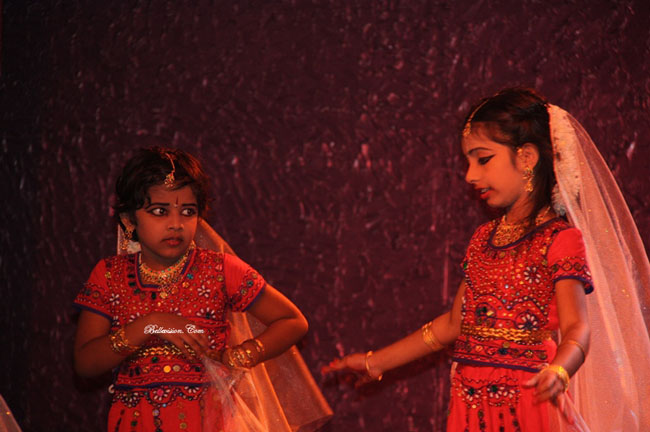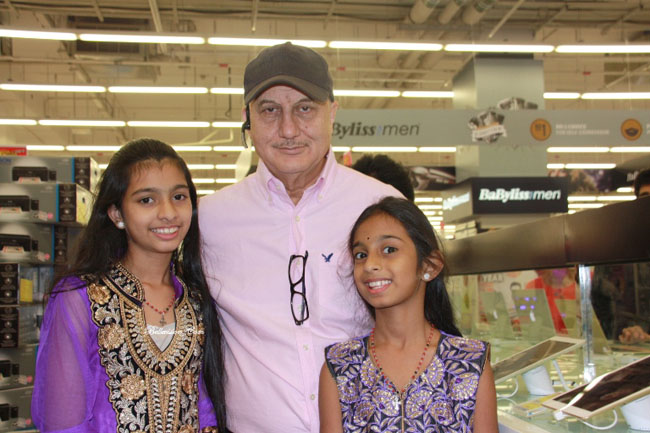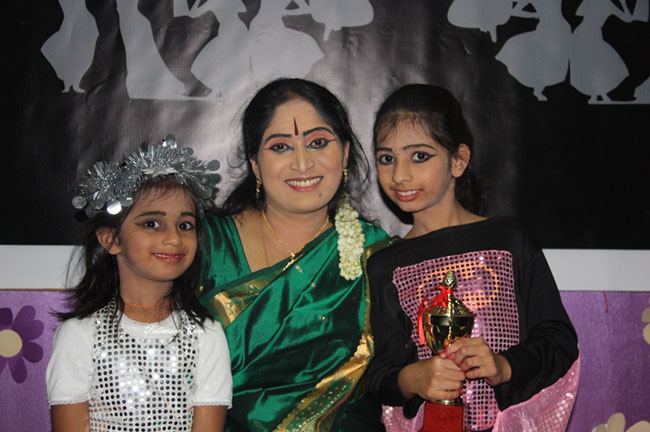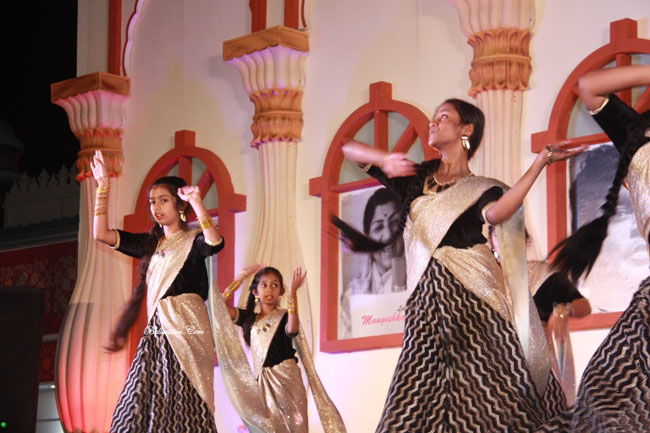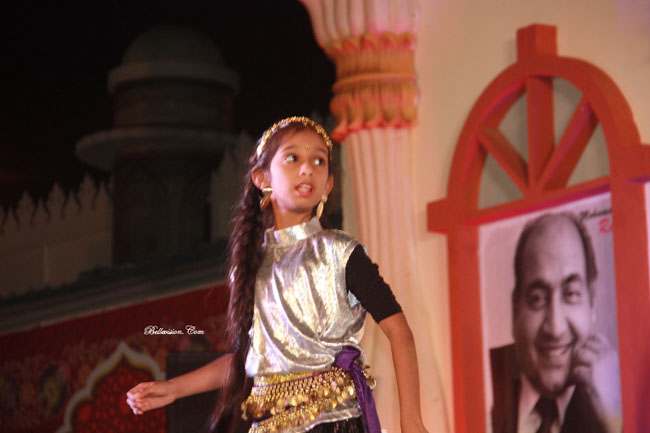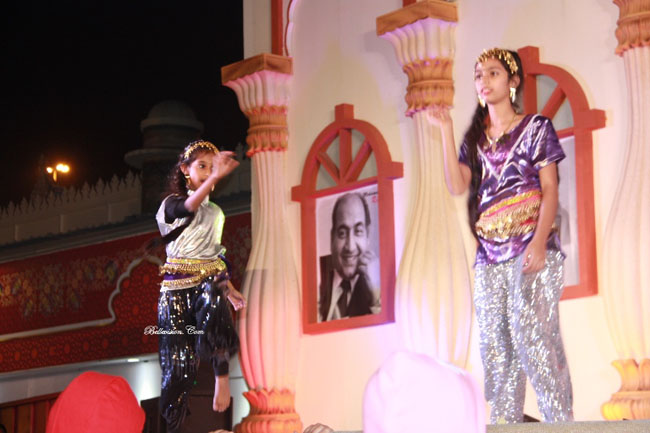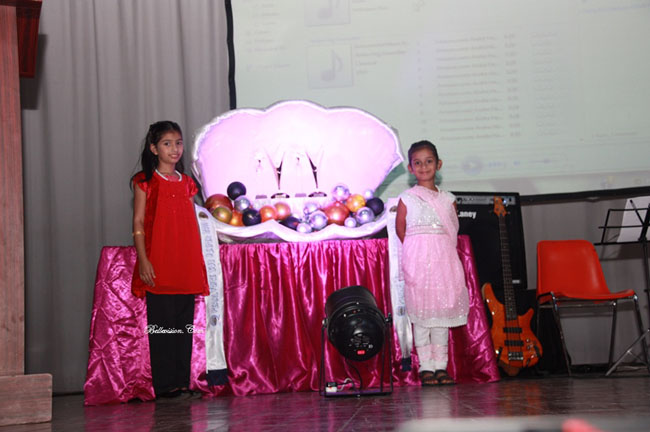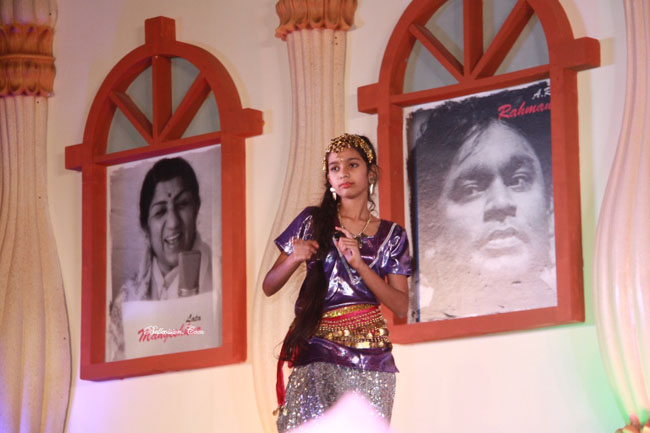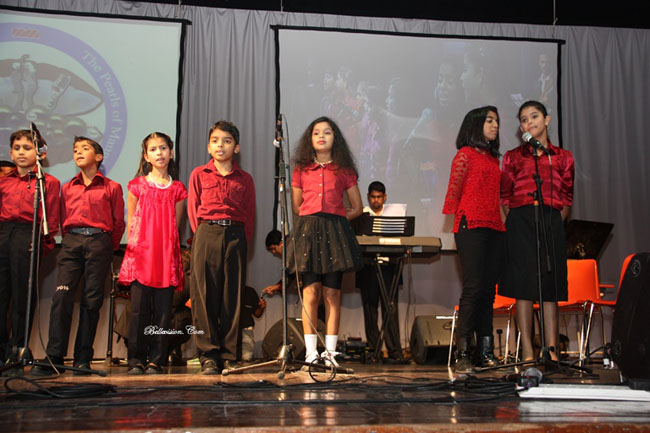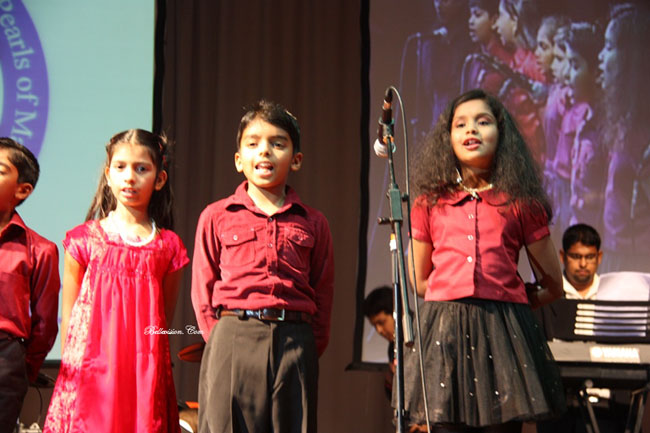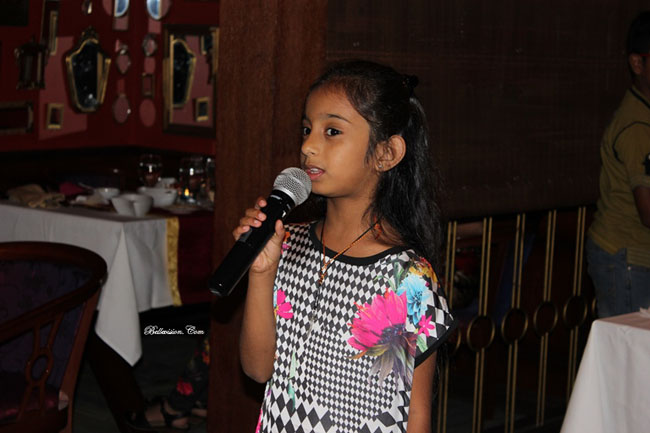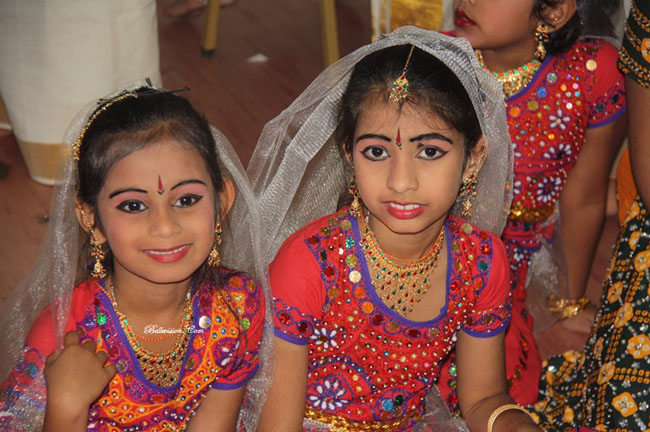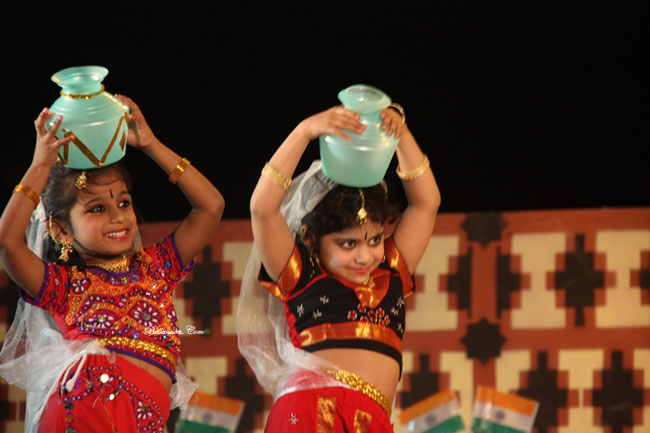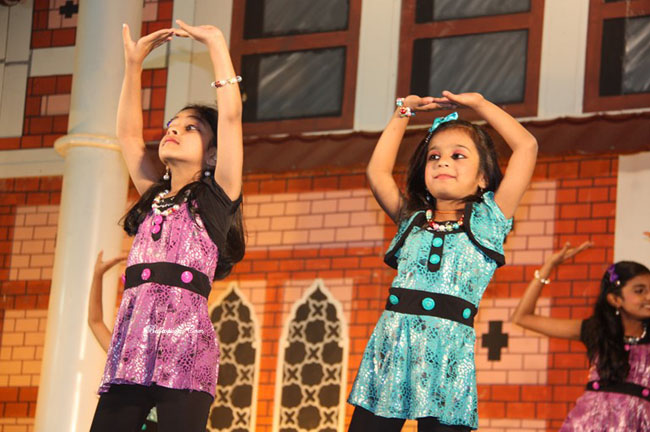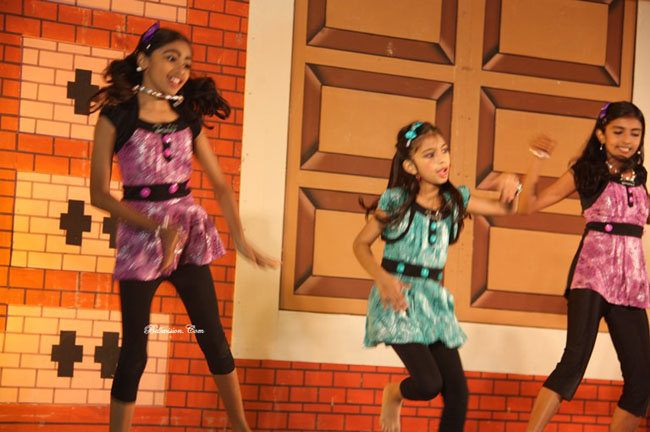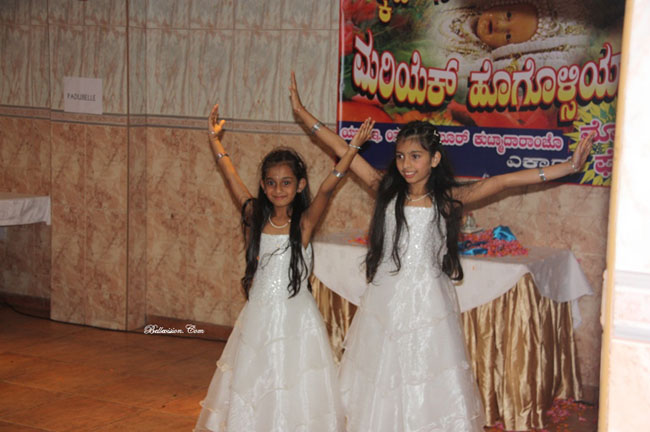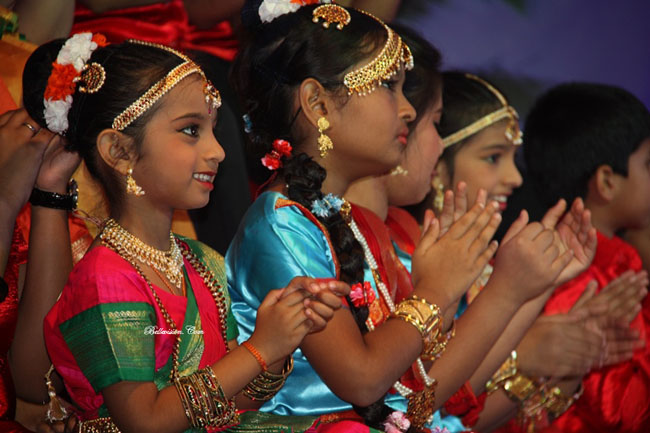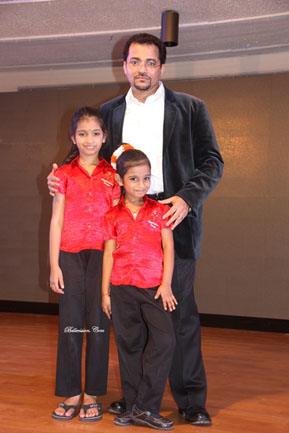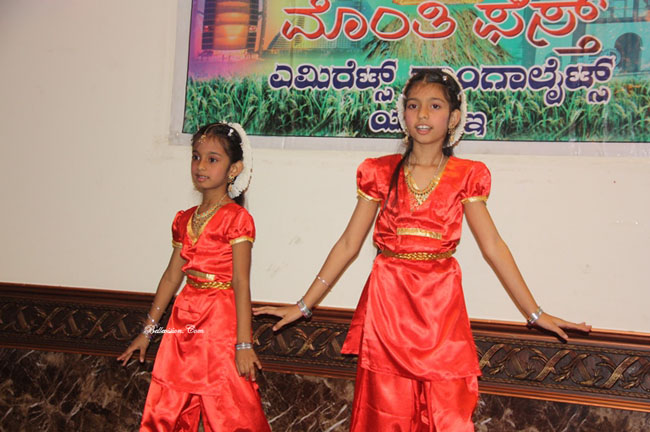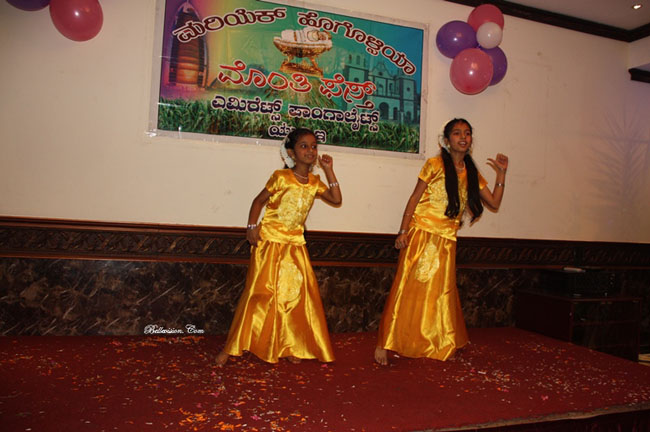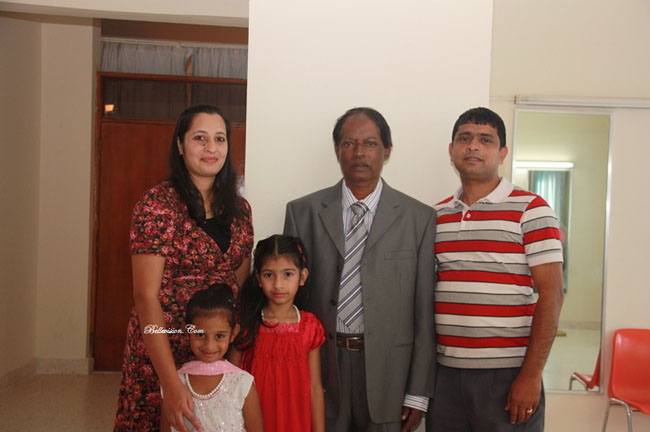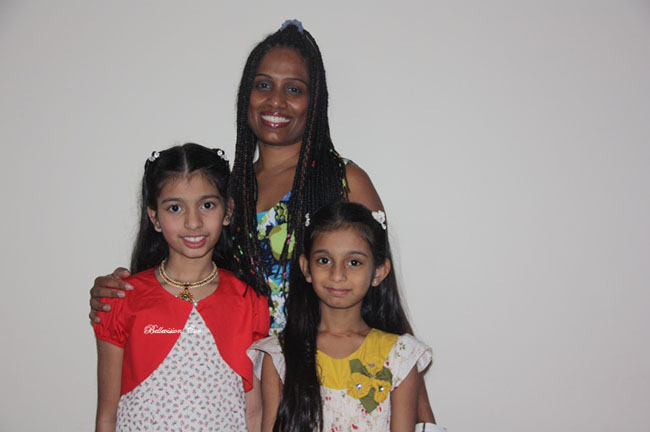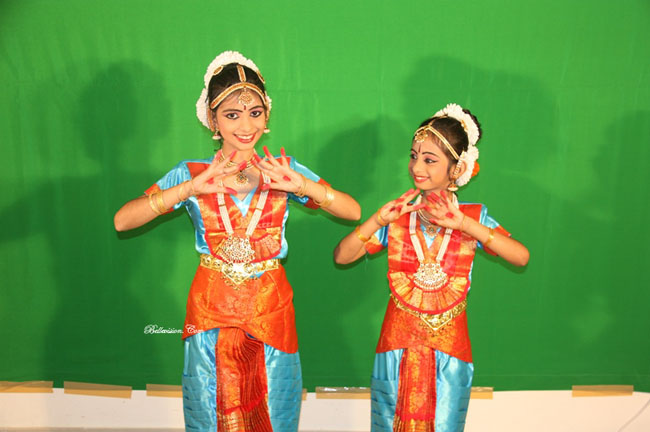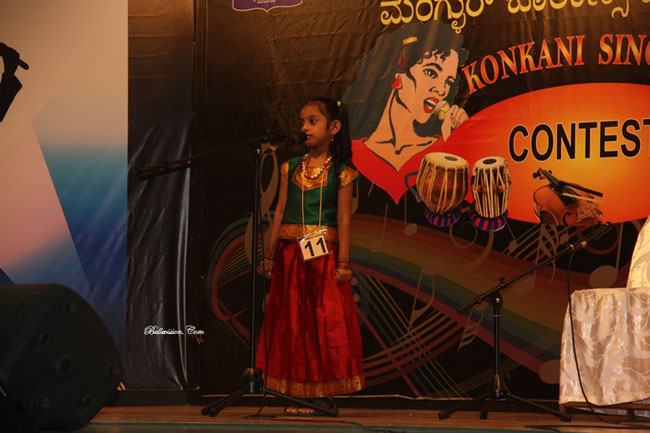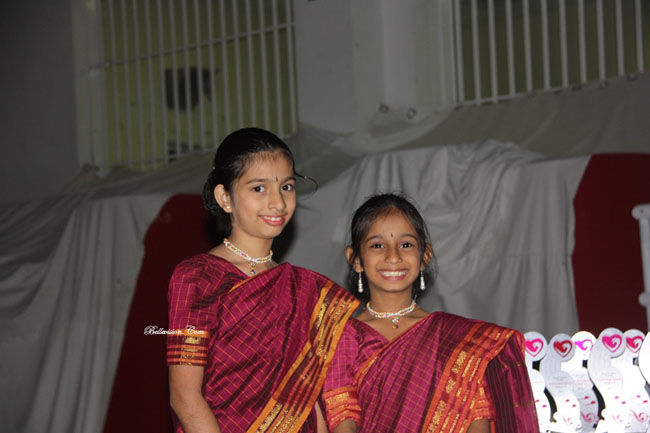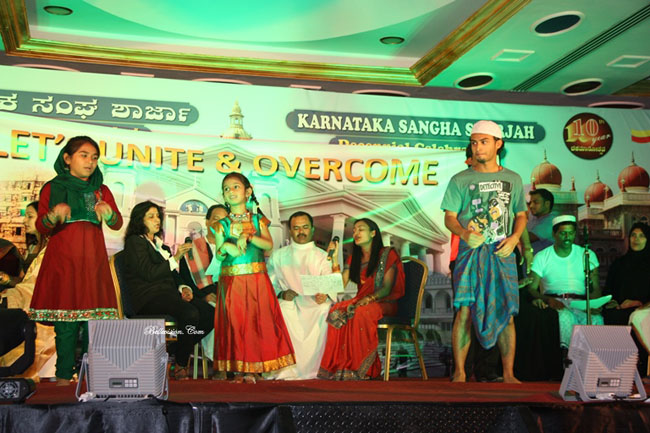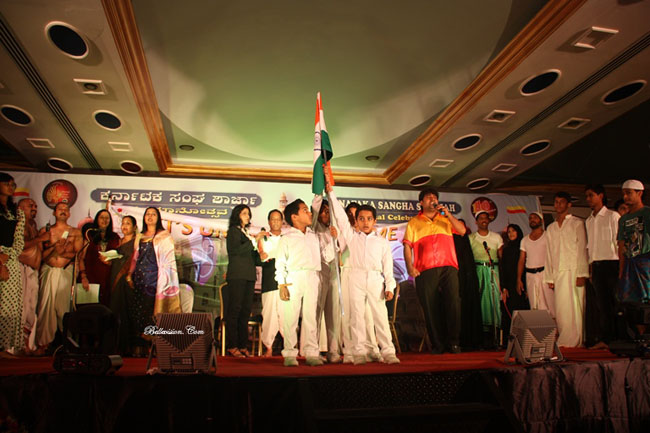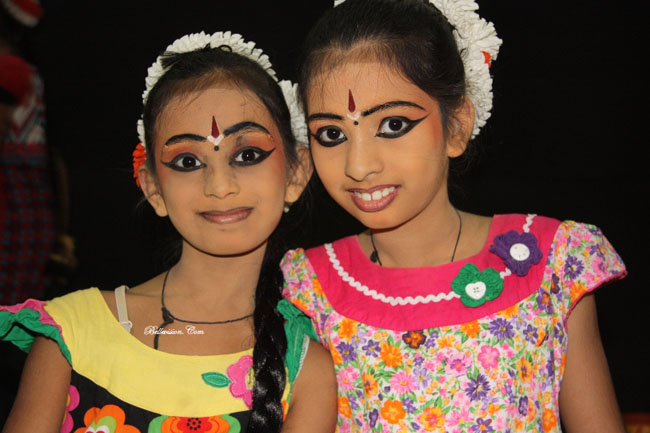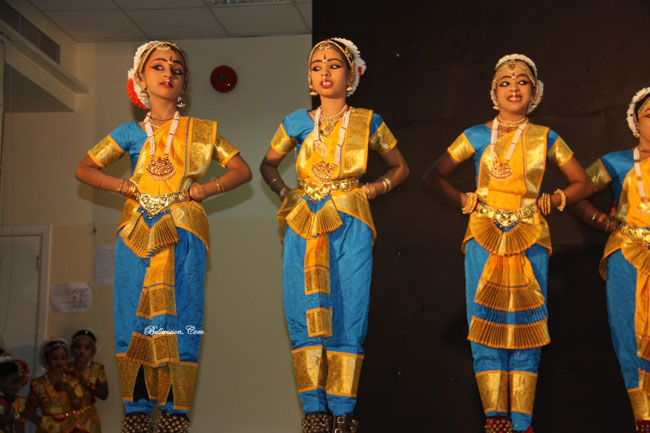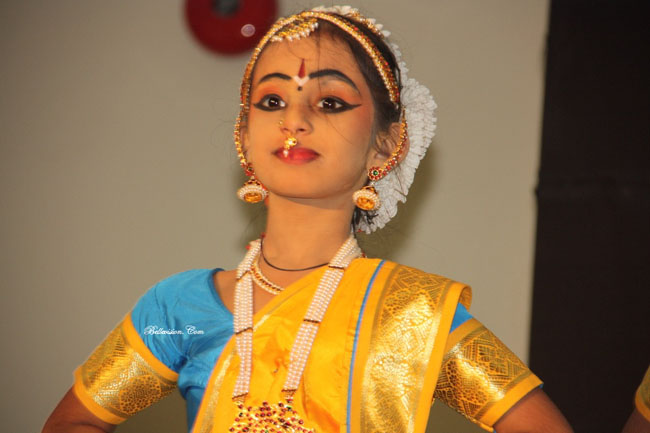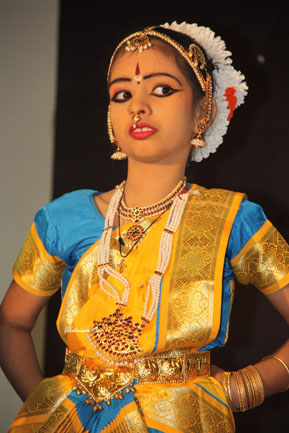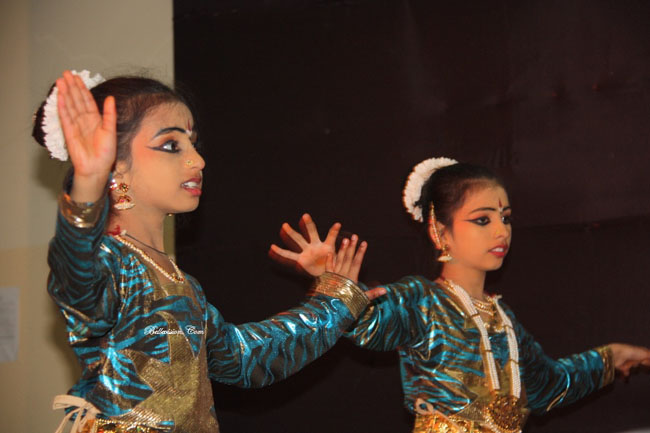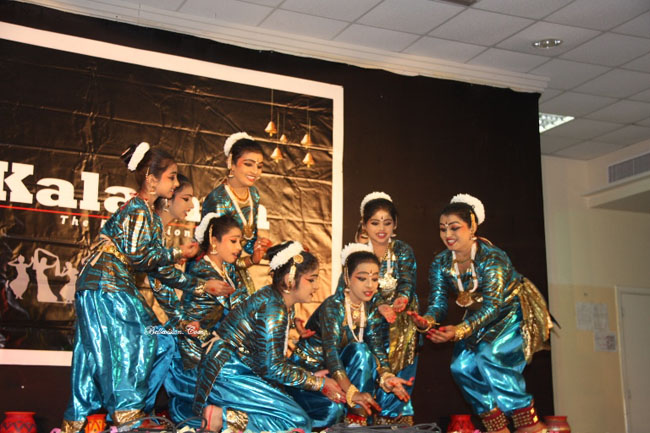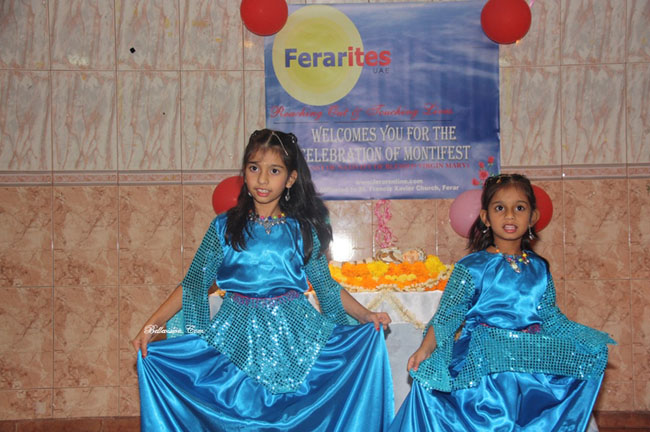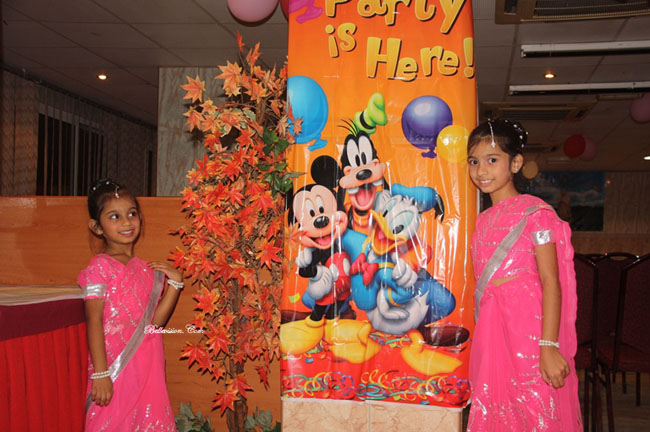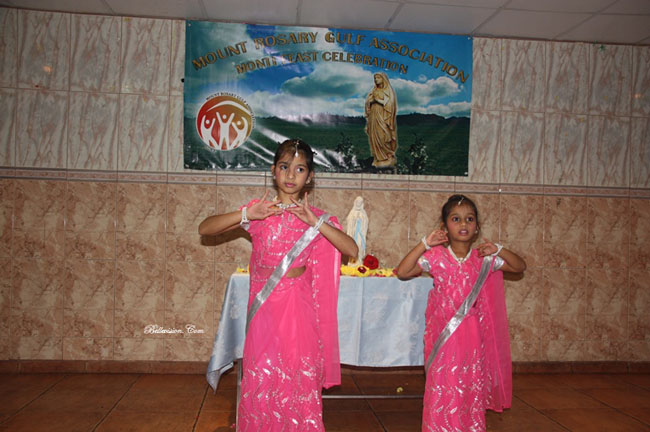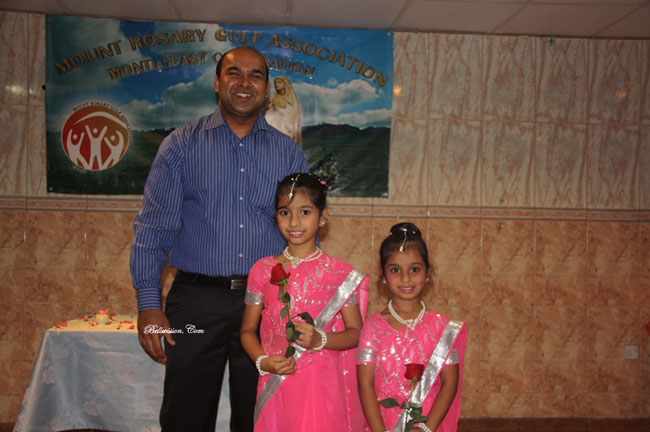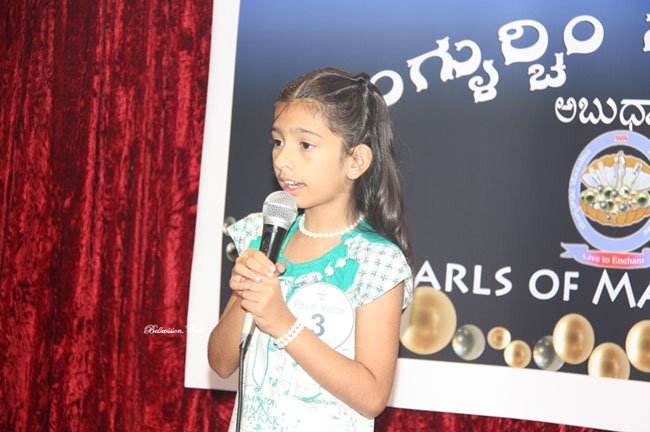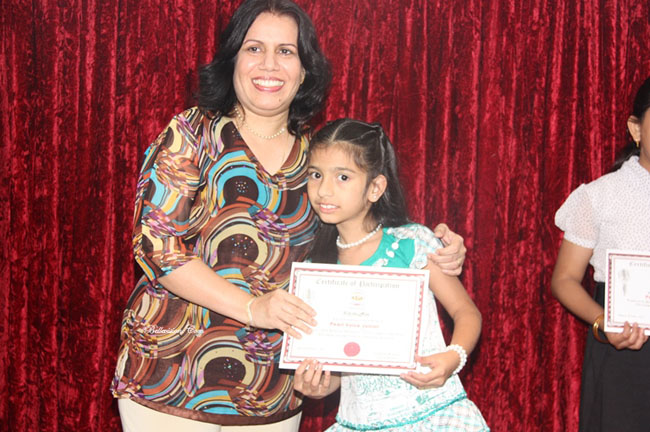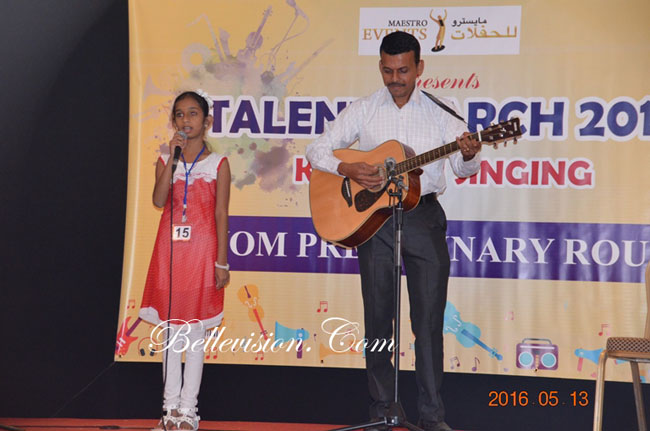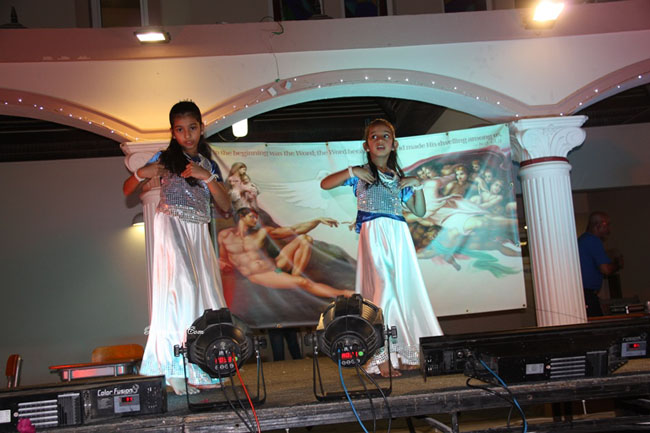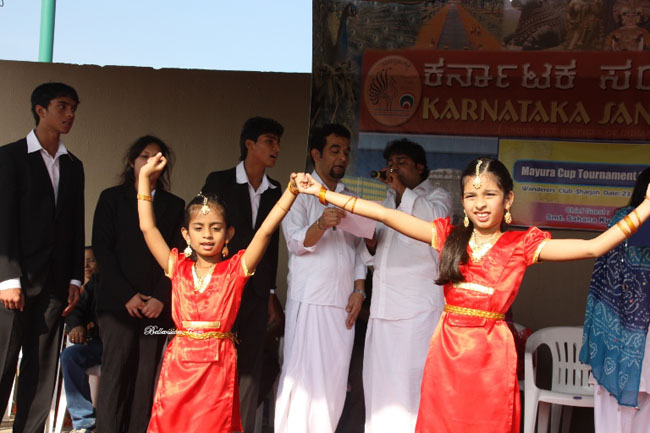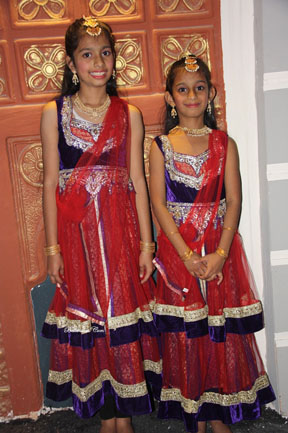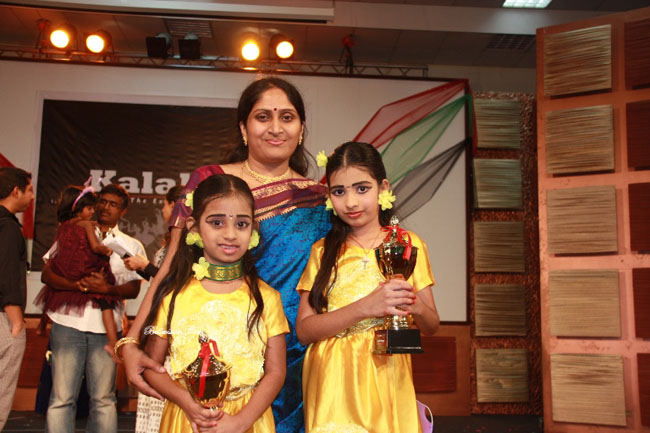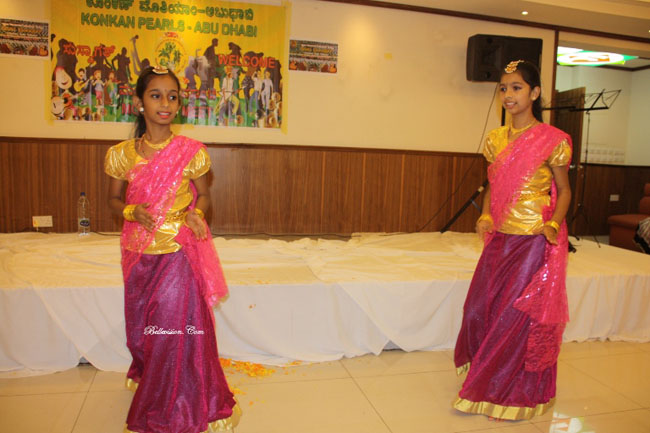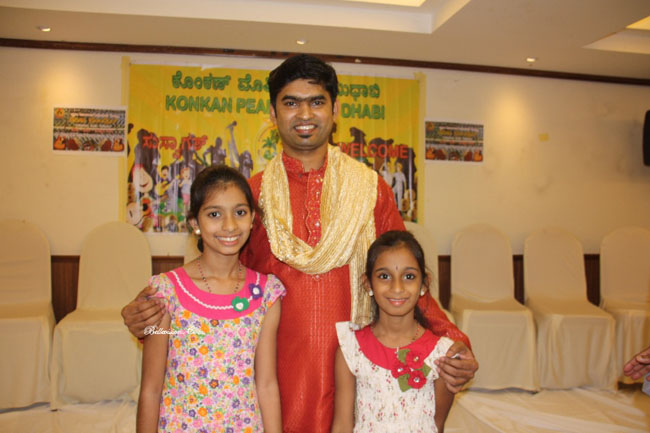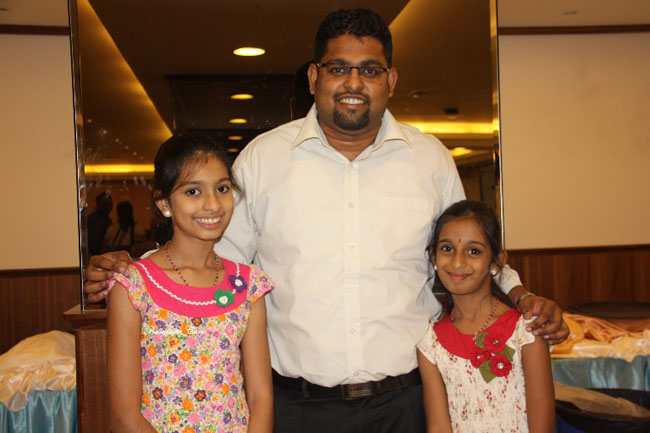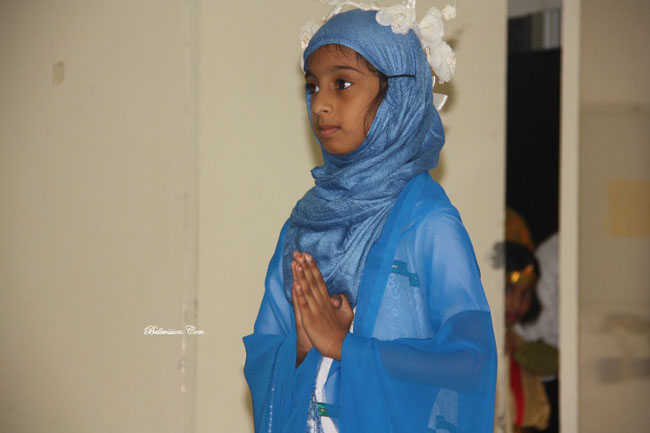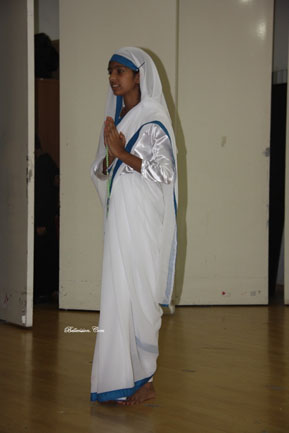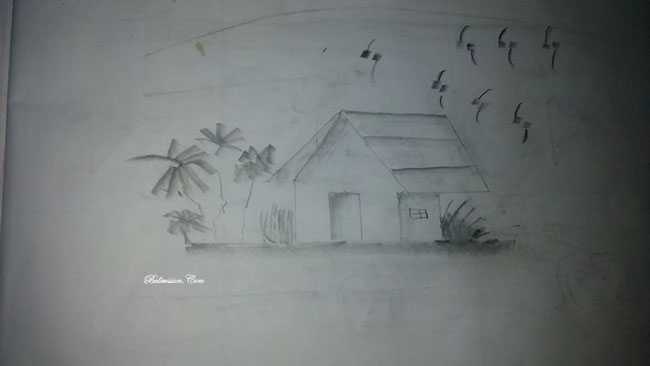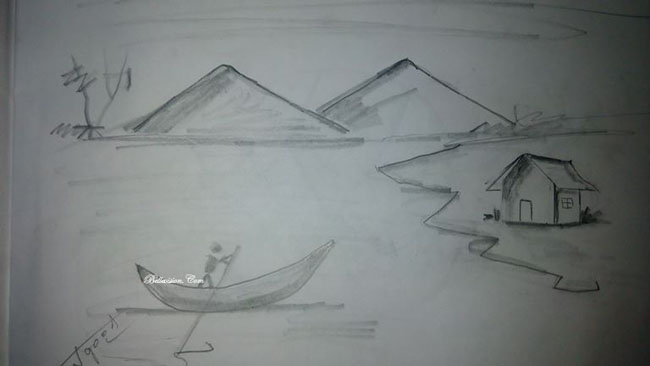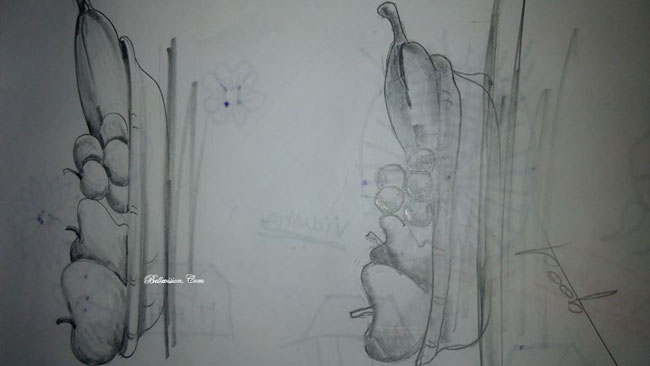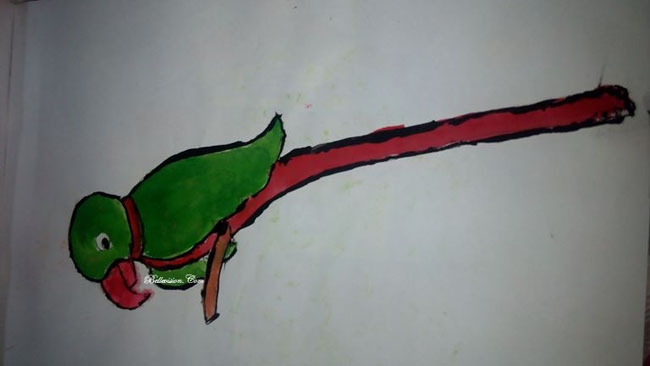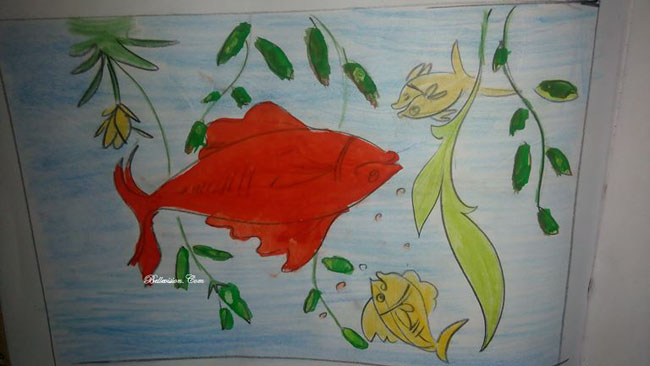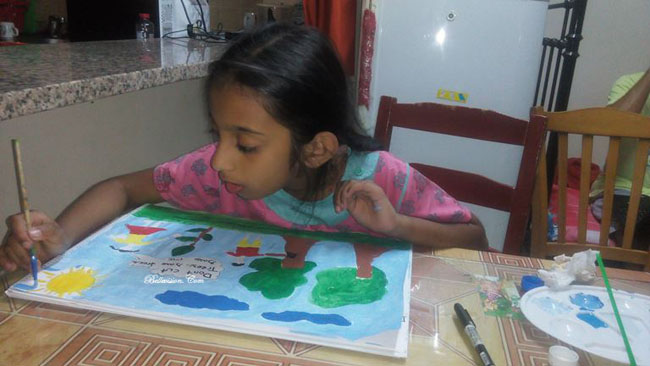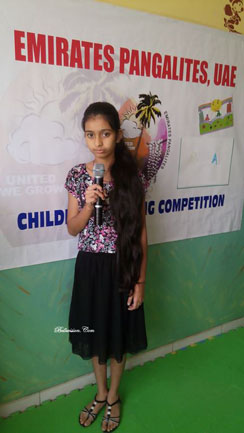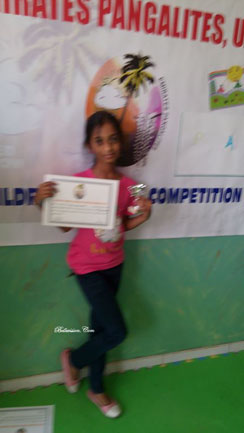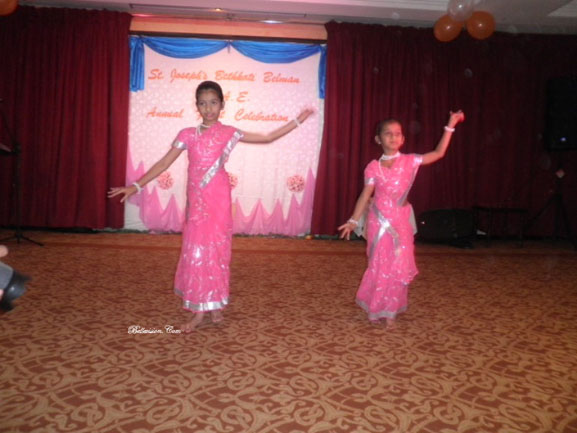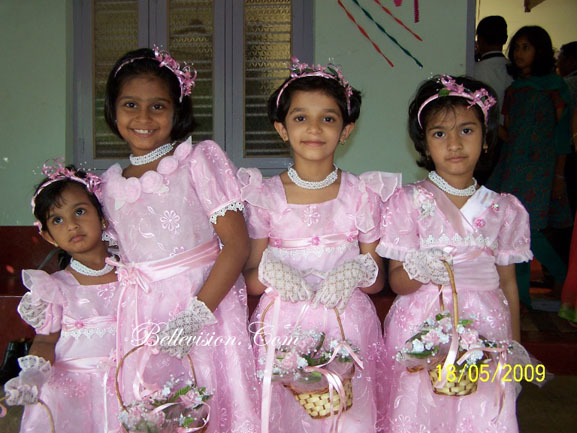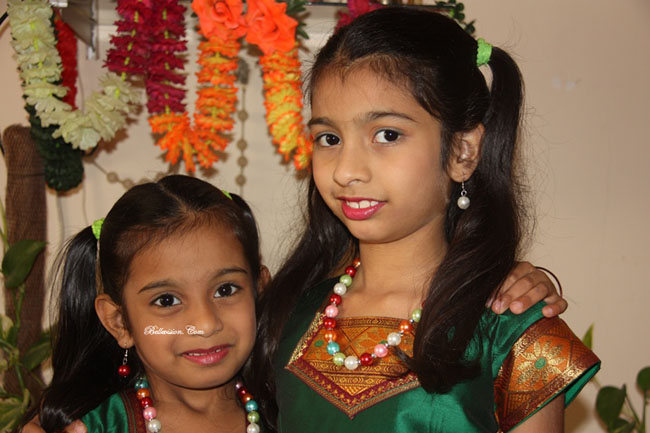 Vidisha and Viola sang for Desert Flower which is organized by Monica Valdar and Thushara Kuruvitage telecasted in Namma TV. Vidisha and Viola are very grateful to Monica and Thushara for the opportunity which is appreciated by all for their motivation and encouragement to Vidisha and Viola.