The Yettinahole Project: What the governments and politicians are hiding?
By Philip Mudartha

Bellevision Media Network


Bantwal, 02 Sep 2015: Yettinahole Project amidst opposition of environmentalists quietly takes off at Sakleshpur.
No eyebrows were raised. No comments, angrily disagreeable or politely agreeable. Pin drop silence!
When a portal linking the west coast of India with the world earlier in the week broke the story of formation of Netravati Nadi Ulisi Horata Samiti (NNUHS) in Puttur, a reader from Kallianpura bitterly wrote: ಎತ್ತಿನಹೊಳೆ ಹೆಸರಿನಲ್ಲಿ ಕರಾವಳಿಯಲ್ಲಿ ನೆಲೆ ಇಲ್ಲದ ಒಬ್ಬ ಕಾಂಗ್ರೆಸ್ ರಾಜಕಾರಣಿ ಮತ್ತು ಒಬ್ಬ ಬಾಜಪ ರಾಜಕಾರಣಿ ಓಡಿ ಹೋಗಿ ಚಿಕ್ಕಬಳ್ಳಾಪುರ ಮತ್ತು ಬೆಂಗಳೂರಿನಲ್ಲಿ ಎಂ. ಪಿ. ಆದರು. ಕೆಲವು ಅಂಧ ಭಕ್ತರು ಇಲ್ಲಿ ಒಬ್ಬರ ಮೇಲೆ ಒಬ್ಬರು ಕೆಸರು ಎರಚುವುದರಲ್ಲಿ ನಿರತರಾಗಿದ್ದೇವೆ. ಕುರಿಗಳು ಸಾರ್ ನಾವು ಕುರಿಗಳು...
The bi-partisan consensus on diversion of Netravati River Waters: money speaks
There is tacit and bi-partisan consensus for damming at least streams that flow westwards from their origins in Western Ghats and pump the barraged water across eastwards through a system of man-made piping networks.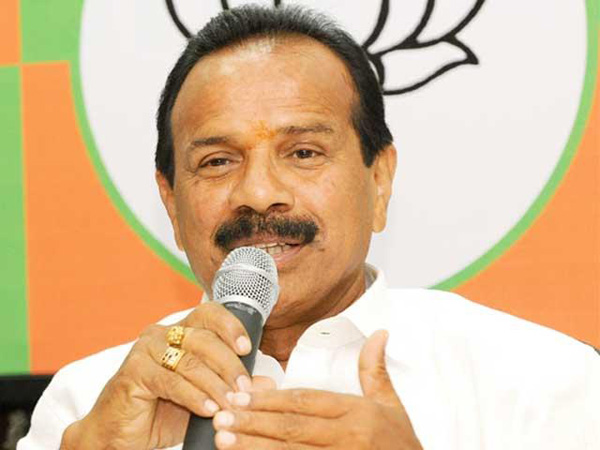 Senior BJP Leader DV Sadananda Gowda, Union Law Minister in PM Modi's government is sitting MP representing Bangaluru North LS constituency is keen that Netravati river waters are diverted in order to quench the thirst of growing urban population in India's fastest growing mega-polis Bengaluru. After all, his adopted hometown Greater Bengaluru is ten-fold as wealthy as his home district Dakshina Kannada. Dakshina Kannada deserves to be bangalored, as US President Obama and multinational firms in the city would say.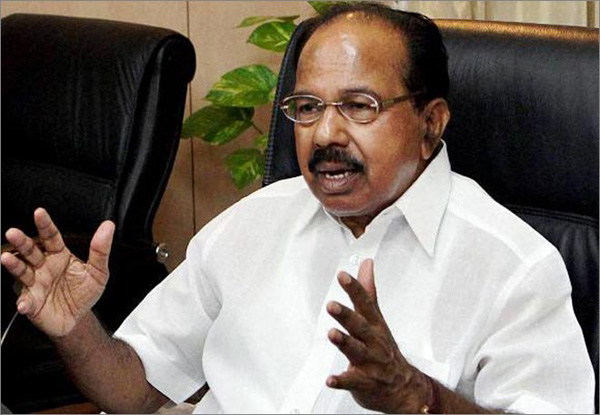 Senior Congress Leader Veerappa Moily, former Union Minister and sitting MP representing Chikkaballapura has vested political interest in the project that would supply freshwater to his draught-prone, arid and dry LS constituency. His adopted constituency adjoins three LS constituencies within Greater Bengaluru, the BJP stronghold. High profile BJP leaders DVS, Ananth Kumar and PC Mohan are sitting MPs exerting their enormous political power in favour of the project.
Their neighbouring LS constituencies in districts of Kolar, Bengaluru Rural and Tumkur have sitting Congress MPs who promised to solve their perennial freshwater shortage problem.
What is Yettinahole Project?
Yettinahole is ridgeline in Sakleshpur Taluka of Hassan district, where several western flowing streams drain the monsoon rainwaters into Netravati River, which is the main lifeline of Dakshina Kannada district.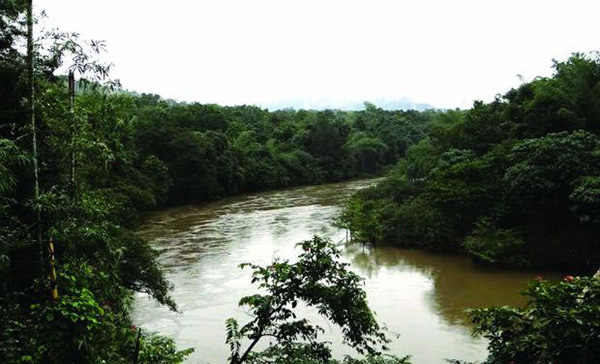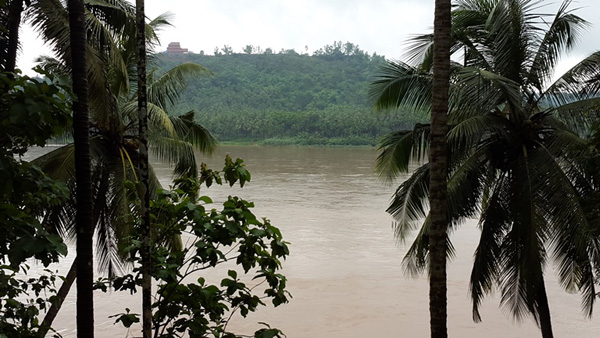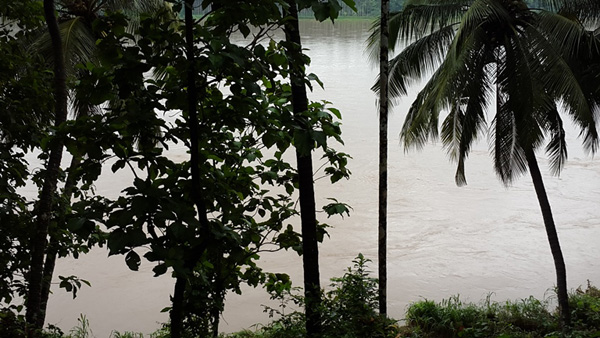 Karnataka Neeravari Nigam Ltd (KNNL) envisaged a project to divert a major portion of the rainwater through a system of canals, man-made reservoirs, pumping stations, and piping networks to east flowing streams in order to increase the water availability in south-eastern districts of the state.
The state has seen at least four governments since the project was envisaged, led by JDS, BJP and Congress, all of them national parties with a combined vote share of 96%. The foundation stone was laid in March 2014. Construction work has commenced in March 2015. CM Siddaramaiah is keen that the project is commissioned by March 2018, before the state assembly elections due in May 2018.
The five districts of Kolar, Bengaluru Rural, Bengaluru Urban, Chikkaballapura and Tumkur in the south-eastern region historically receive around 60% of state annual average rainfall of 40 inches.
The Dakshina Kannada district historically receives an annual average rainfall of 160 inches. The catchment areas of Netravati River receive annual average rainfall as high as 300 inches and in July alone above 100 inches. That is a lot of rainwater to drain, a major portion of which flows into Arabian Sea. Monsoon flooding and damage to crops and property as well as loss of human and cattle lives are regularly reported in the district during June-August each year.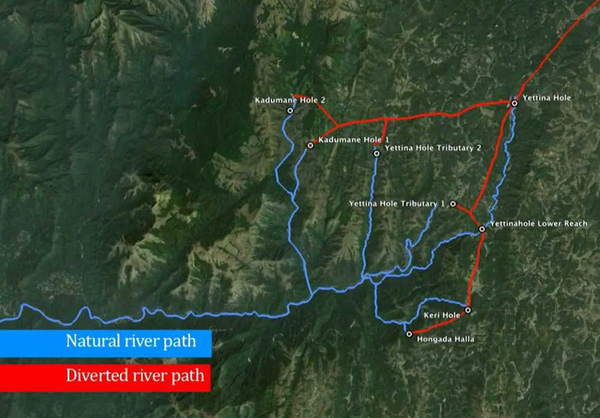 This is the basis of river linking projects that our countrymen have been debating. In the national context, it is linking mighty and holy River Ganga in North India with rivers in South India. In the Karnataka context, it is creating a canal grid to link major rivers like Tunga, Hemavathy, Netrvathy, and Kaveri in order to deliver rainfall deficient regions of North and South-East Karnataka with freshwater.
The Rs 13,000-crore project proposes to draw the run-off water of 24 TMC during the monsoon by constructing eight weirs, and by pumping water to rain shadow regions. 1 TMC is one thousand million cubic feet. Remember the number again: 24 TMC is 6,79,60,43,18,208 litres of water.
Let us compare it to Delhi. CM Kejriwal's promise is free supply of 20,000 litres of water to each household per month. The Yettinahole project should supply 28,31,685 households through 12 months of the year at same quota as Delhi households.
According to India Census- 2011, population of the five districts was 165 lakhs, approximately 36 lakh households. Even if the population increases to 2 crore by May 2018 in 45 lakh households, it is 12,500 litres of water per month per household.
A Project which State Government wants to hide from people of Dakshina Kannada
But, reporters from Mangaluru went up the Shirady Ghats and shot both pictures and video of project footprints including one of the eight weirs being constructed. These are circulated widely both online and print media. Excavated land, felled trees, concrete structures amidst green vegetation and water streams, 3-4 m diameter steel pipes lying in paddy fields are there for all to see.
Dakshina Kannada district has a lone MP, Nalin Kumar Kateel a low ranking BJP leader among 28 MPs, who while representing population of 20 lakhs, is outshouted if he chooses to protest. The beneficiary districts have 7 MPs, representing population of 165 lakhs. The DK district has eight MLAs in the state assembly if they united in protest, while the five districts have 40 MLAs. It is a majoritarian game of numbers in a democracy.
Therefore, not much will come out of pockets resistance through street processions, bandhs, and other forms of non-violent protests. These will die their natural death, unless the judiciary intervenes and issues a stand still interim order.
The case for diversion of Netravati River Waters to South-East Karnataka

1. The government takes care to highlight that the diverted water is for purposes of supply of drinking water only and to the drought-stricken notified districts including Greater Bengaluru.

2. The government undertakes not to divert more water than 24 TMC and only during the monsoon months, when excess rainwater causes floods in downstream riparian villages and towns in both Dakshina Kannada and Chikmagalur.

3. The government does not intend to replenish the water levels in Hemavathy, Kaveri or other smaller rivers flowing through these five districts during the non-monsoon or lean season.

4. The ground water levels in affected areas, especially in Kolar, Chikkaballapura and Tumkur has sunk dangerously below 1000 ft. Many bore-wells have run dry. Some are contaminated with fluoride and other metallic poisons making the water unfit for drinking.

5. On humanitarian and egalitarian grounds, for social justice to prevail in different regions of a state, the state government must undertake developmental projects to ensure provision of basic needs of its people like water, electricity and access to livelihood. The government is discharging its duty by putting basic human needs above environmental, ecological and bio-diversity protection. These are important too, but human survival and well-being has priority.

6. According to studies and documented statistics, nearly 2,000 TMC of water is flowing into Arabian Sea in a year, of which 500 TMC during the three months of monsoon could be diverted towards the eastern flowing streams. According to Muniyaapa, the Kolar MP and B Yeddyurappa, the Shimoga MP, CM Siddaramaiah must upgrade the project to include water for irrigation to not only these five districts but some additional Taluka in neighbour districts.

7. Kolar district is known as land of milk, silk and gold. Its soils are fertile and suitable for raising vegetables and fruits. In fact, much of Dakshina Kannada's supply of tomato is grown in Kolar; most other vegetables supplied are grown in these five districts. DK has moved out of crops requiring year-round sustained irrigation and has sufficient river and ground water sources for the needs of its small and slow growing population.
The case against diversion of Netravati River Waters to South-East Karnataka

1. The opposition comes from Green Lobby, city planners of Mangaluru and farmers in the river basin. The district is dependent on the river for irrigation and drinking water.

2. According to district experts, it is an environmentally disastrous project. Common people are sentimentally against any changes to ecologically sensitive Western Ghats. After all, they have UN heritage status, due to its home to exotic flora and fauna including endangered species of wildlife, tigers, elephants, lion-tailed macaque great pied hornbill.

3. The hydro-system of the Western Ghats is sustained round the year by feeding excess water into the streams, small rivers and rivulets. Its water percolates into the ground, ensuring greenery throughout the year.

4. The Up-Ghats districts have no rights to water which nature has not intended for them. They have to first learn to manage their own riparian, rainwater and groundwater through more efficient use of water for human and irrigation purposes. They should not ask others to bear the burden of their own inefficiencies and flippancies, especially neglect of tanks and other water bodies in the region. Bengaluru for example is building urban homes and offices destroying its wide network of water tanks.

5. The project will form 38 reservoirs across 38 streams submerging about 77 square kilometres of pristine grassland and forests in the Kumaradhara catchment area. Kumaradhara River also flows through Subramanya hill range before merging into Netrvathy River near Uppinanangady.
Expert Committee Reports on Western Ghats
Large volumes of at least three expert committees' reports have been published. They are available on government websites. Two among them are Kasturirangan Panel Report on Western Ghats and Mohan Gadgil Commission Report on Western Ghats Ecology. I remember a journalist asked Udupi-Chikmagalur MP Karandlage about her stand on the recommendations of these expert panels while she was campaigning in her constituency during 2014 LS elections. She cleverly dodged the question then. What is her position today, considering her mentor Yeddyurappa is actively but secretly monitoring the water diversion project and her bête noire DVS Gowda is equally keen to deliver the diverted water to his vote bank before next LS elections in 2019?
Would our own MPs and MLAs make their stand clear, even if they count little in policy making at the centre and at the state secretariat?