Who will be Karnataka's New Maharaja?
By Philip Mudartha

Bellevision Media Network


10 May 2023:
Overview:
It is past 9:00 P.M on 10th May 2023as I pen these lines. The voting to elect 224 MLAs to the 16th Karnataka Legislative Assembly has ended as scheduled at 6:00 P.M. The votes will be counted and the results will be declared on 13 May 2023. That it was a single-phase election conducted peacefully without any serious attempts at violence, booth-capturing and rigging is testimony to the good law and order situation in the state.
Background:
The tenure of Karnataka Legislative Assembly ends on 24th May 2023. The previous elections were held in May 2018 which threw up a hung assembly. BJP secured 104 seats, Congress 80 and JDS 37. The state-wide vote share was 36.35% for BJP, 38.14% for Congress and 18.2% for JDS. Even though Congress emerged as the most popular party, in our first past the post Westminster parliamentary system, BJP emerged as the Single Largest Party (SLP).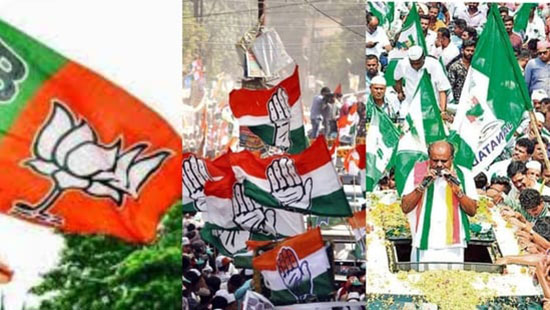 BJP formed a minority government with B.S. Yediyurappa (BSY) as CM that lasted only for three days. Therefore, JDS leader H. D. Kumaraswamy (HDK) was sworn in as CM. The post-poll coalition of JDS and Congress had both the simple majority with 117 seats and popular mandate of 56. 14% vote. But, the stage was set for Operation Lotus as the Kingmaker had emerged as King leading to disenchantment in the Congress camp.
In July 2019, 16 Congress MLAs defected to the BJP and the coalition government collapsed on 23rd July 2019. BJP formed the government with BSY as CM. BSY, however, was replaced with Basavaraj Somappa Bommai (BSB) on 28th July 2021 by BJP central leadership presumably to quell internal party wrangles.
BSB is the son of the former Chief Minister of Karnataka and a former Union Minister of Human Resource Development, S. R. Bommai. BSB is therefore considered as a dynast like HDK, son of former PM and founder of JDS, H. D. Devegowda.
BJP is fighting the 2023 elections without a tall state leader and banking on the national popularity of PM Modi. Additionally, there has been dissent due to denial of tickets to some heavyweights like Shettar and Savadi. The Congress camp however is putting up a united face under its ace state leaders Siddaramaiah and DK Shivakumar.
The total registered voters in the state are 5, 21, 73, 579 of which 2.62 crore are men, 2.59 crore are women. Also, 12.15 lakh voters over the age of 80, 9.17 lakh are first-time voters, and 5.55 lakh voters are disabled.
Issues:
The bread and butter issues which the opposition parties, especially Congress are highlighting are 1) Unemployment, 2) Poverty 3) Price Rise, 4) Lack of development 5) Education 6) Corruption, and 7) Nepotism. The Congress has labelled BSB as "PayCM" and his government as "40% Sarkara". The allegation is based on a letter written by Karnataka State Contractors Association to the PMO and the suicide by a contractor who accused a senior minister in BSB cabinet of demanding 40% commission in awarding public works contracts under tender.
The emotive issues are polarisation along communal lines, where-in BJP accuses Congress of "minority appeasement" and Congress accuses BJP of consolidation of its Hindu Vote Bank using divisive issues like Hijab, Halal, Azan, etc. In this regard, Congress set itself a trap by declaring its intent to ban Bajrang Dal equating it to banned radical Muslim outfit PFI. PM Modi, spin doctor par excellence, was quick to raise 'Jai Bajrang Bali" slogans in his election rallies.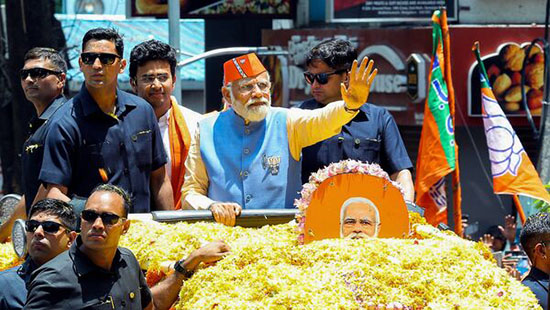 According to NDTV and Lokniti-CSDS pre-poll survey conducted in April 2023, which is its new initiative named "Public Opinion", over 50% perceived BJP to be more corrupt, that a majority were unsatisfied with the performance of the government. This "public opinion" is a hint that BJP will face anti-incumbency.
Pre-poll Opinion Polls:
Several pre-poll opinion polls have predicted a hung assembly with Congress emerging as SLP little shy of the magic number, 113. A first time survey by E-Dina, a Kannada media house, gave a clear majority of 140 seats to Congress. On the other hand, Zee News commissioned opinion poll conducted by Matrize with the largest sample size gave BJP a clear simple majority.
Exit Polls:
According to NDTV which has summarized all exit polls, Karnataka is heading for a hung assembly; five of 10 exit polls have predicted so. Two have predicted an outright victory for the Congress and one for the BJP.
India Today-Axis My India is expecting the Congress to win 122 to 140 seats and the BJP to get 62-80 seats. According to this survey, JDS is losing its supremacy in the Old Mysuru region.
News 24-Today's Chanakya has predicted 120 seats for the Congress and 92 for the BJP. The JD(S), it said, will get 12 seats.
News Nation-CGS has predicted that the state's ruling BJP will cross the majority mark with 114 seats, the Congress will win 86 seats and the JD(S) 21.
The Suvarna News-Jan Ki Baat has also given an edge to the BJP, predicting it will emerge as the SLP with anything between 94 and 117 seats. The Congress, it said, will get 91-106 seats and the JD(S) 14-24 seats.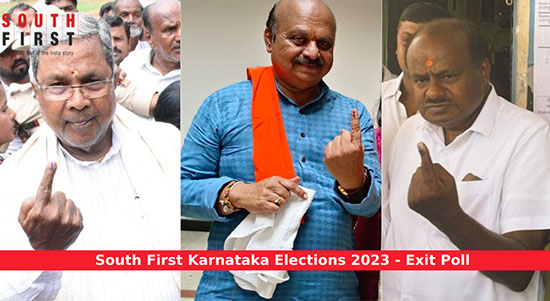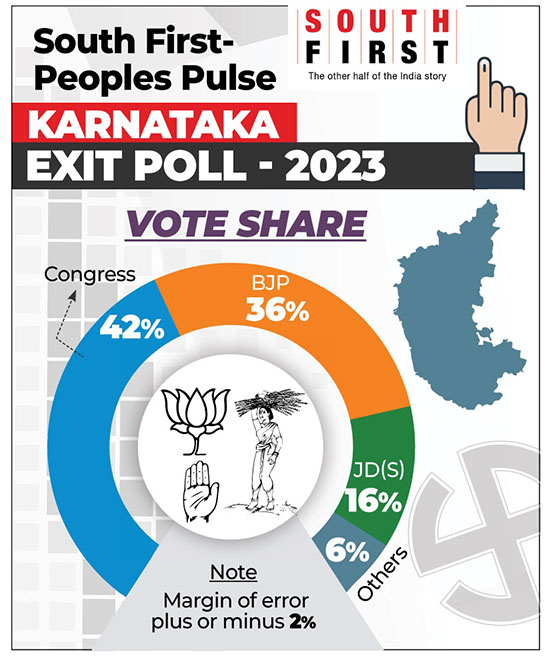 The India Today Axis My India exit poll summery is as follows: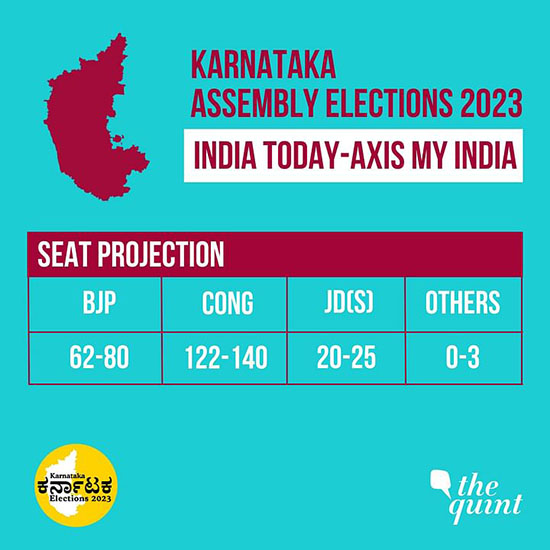 Are Exit polls accurate? Take a look at 2018 exit poll predictions. Only one, NewsX CNX had got it right!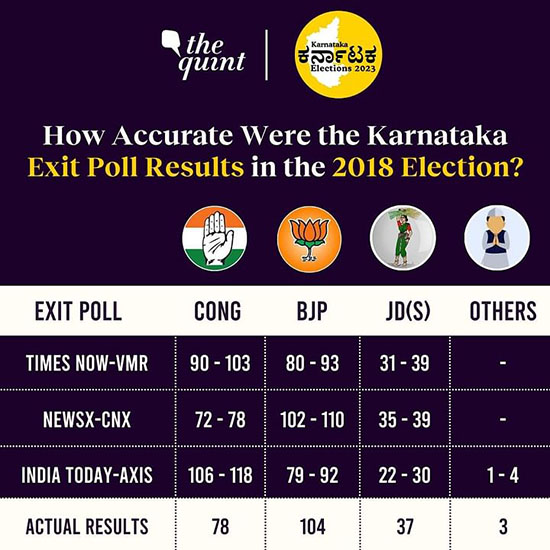 So, wait for May 13 which is just two days away. If exit polls were accurate, then there would not be the need to conduct an expensive election.