Our COVID-19 crisis in out of control
By Philip Mudartha

Bellevision Media Network


01 May 2021: Less than three months ago, Prime Minister Narendra Modi credited the spirit of Atmanirbhar Bharat (self-reliant India) for two victories, on the cricket field against Australia and in the COVID-19 pandemic.
"A positive mindset always leads to positive results," he declared. A month later, on Feb. 21, Modi's ruling BJP passed a resolution hailing the "visionary leadership of Prime Minister Modi" in turning India into a "victorious nation in the fight against COVID. "Modi hei toh sab mumkin hei" chanted his core followers (derisively known as Blind Bhakts). The naysayers were mocked at and trolled on the social media.
Corona phir vaapas aayaa hei
Delhi CM Arvind Kejriwal exhorts citizens to get the vaccine jabs without any hesitancy in an ad that begins with the above catch-phrase. Truly, Corona phir vaapas aayaa hei. This week India has set new global records for daily COVID-19 infections. As I write this article, on 29th April, the crisis has blown well past the scale of anything seen anywhere during the pandemic. India's daily figures hit a new high today with 3, 79, 257 fresh infections and 3,645 deaths in 24 hours. (India Today reports that the official death count is under-reported by at least 30%). By official counts, more than 204,000 have now died,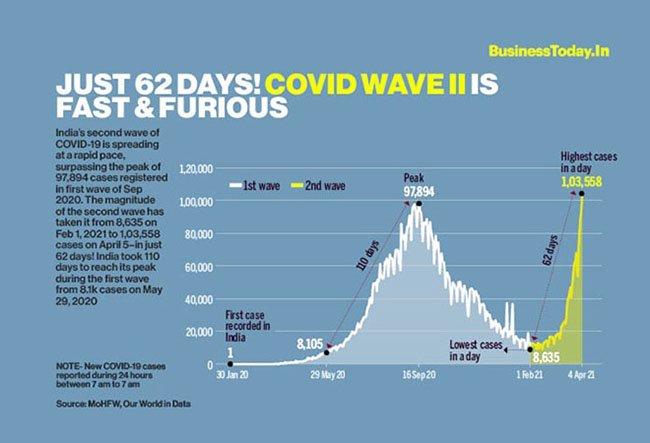 Fig 1: The second wave acceleration in 62 days.
The spike, popularly called the second wave, has overwhelmed hospitals. Hospitals across the country are running out of oxygen supplies, ventilators and beds. The health system is on the brink of collapse.
People are rushing to buy drugs like Remdesivir, and medical oxygen cylinders causing prices to surge and create a flourishing black market. The pathological labs are struggling with growing backlogs of COVID-19 tests. The humanitarian crisis of unforeseen scale is devastating for our 137 crore citizens.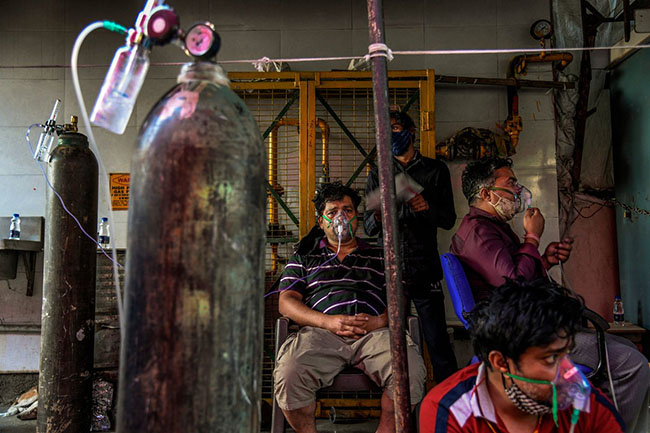 Fig 2: COVID-19 treatment in Make-shift clinics
Our friends and foes alike have taken cognizance of the dire situation. There is a groundswell of sympathy for Indian citizens around the globe. Our friends in the Quad (Australia, Japan and the US) have pitched in with "whatever the Indian Government requisitions". The UK and EU have sent medical supplies, grid-mounted oxygen generators and concentrators. Rivals, China and Pakistan, have offered "all help" in combating the menace.
This is "humble pie" for Modi to swallow
His mantra of "atmanirbhartha" has gone for a toss. Not long ago, he used to belittle our first PM Nehru for his policies of 'self-reliance" even when his own policies were more of the same under a sanskritised name! In the twenty-first century with a connected world, a country could be insular at its own peril. No nation can be independent. Interdependence is the key for survival.
Experts say the current crisis could have been avoided if the government had acted earlier. The chorus goes: "It is more than a mutant virus. It's complacency and incompetence." There was broader messaging from top leadership beginning with Modi, his ministers and the administrators that India has conquered the virus. "We are in the end game of the COVID-19 pandemic in India" boasted Union health minister Harsh Vardhan in early February even as warning signs of the second wave were visible.
"We have emerged as the world's pharmacy, and have supplied 5.51 crore Covid-19 vaccines to 62 different countries," he elaborated. That was a signal for complacency: mission accomplished folks! Hail our Great Leader Modi!!
Caught up in self-deception, Modi and his minions did not appreciate what the opposition parties and global media were telling our nation and the world.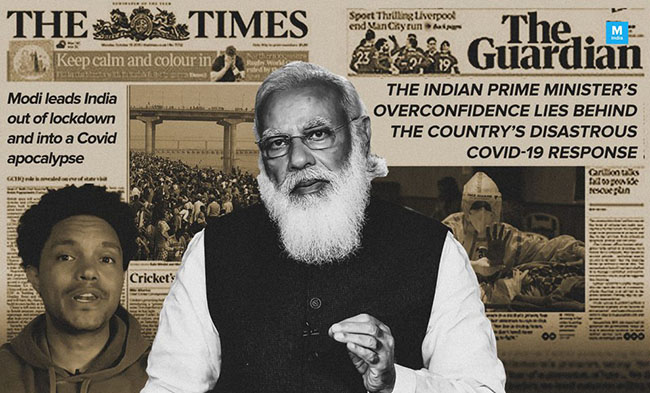 Fig 3: The Times & The Guardian on Modi's failure
Heath is low priority in India:
Heath is in the concurrent list in our constitution. We had socialist governance at the center for several decades. Several states are still governed by regional populist parties. Yet, health is low priority in our country. Our total public health expenditure is a mere 1.3% of GDP. The country not only lags far behind the wealthier developed nations like the US, UK and EU but also its BRICS peers. France and the U.K spend 11.3% and 10% respectively.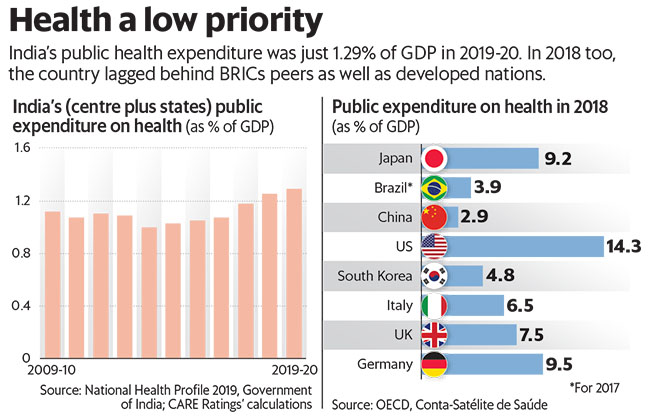 Fig 4: Public Health Expenditure comparison
If you have money, you live otherwise die:
The bulk of the populace avoids government run hospitals because of the poor quality of healthcare services. Only the destitute and genuinely poor go to a government hospital as a last recourse. More than two-third of health expenditure in the country is borne by the citizens themselves. The small neighborhood private clinics (owned by the family doctors), privately owned hospitals and big corporate hospitals are beyond the reach of 80% of the population.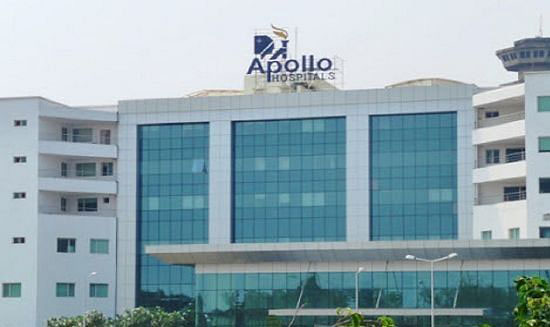 Fig 5: Corporate hospitals (representative image only)
If you have the money or an adequate health insurance, you will afford "quality" medical services. Otherwise, you may "beg, borrow or steal" in order to live. Otherwise, go die. It is as simple as that. This stark truth must prick the conscience of the right-wing supporters of Modi who leave no opportunity to lambast "socialist policies" and advocate "free market" in every sphere of our economic life!
The Free Market healthcare crisis:
Private and corporate hospitals in capital Delhi and many metropolises sent frantic SOS to authorities for "urgent and immediate" supplies of life-saving medical oxygen.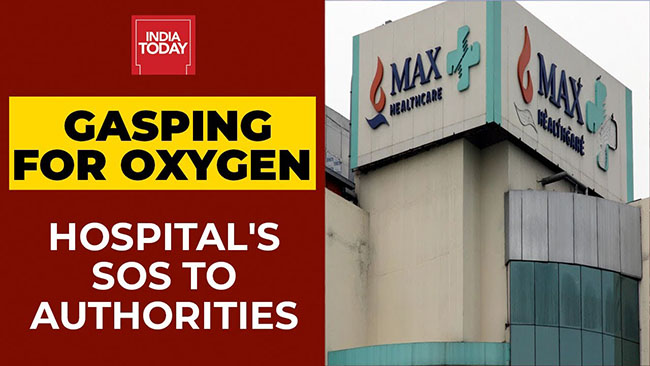 Fig 6: Gasping for Oxygen
The over-dependence by the state on demand-supply and profit driven private and corporate hospitals to provide health care is abdication of its responsibility of "making affordable medical services". As education, health-care cannot be a private business. Multi-specialty medical care can only be left in the hands of the corporate businesses. The second wave of COVID-19 exposed the fallacy of "free market" health administration.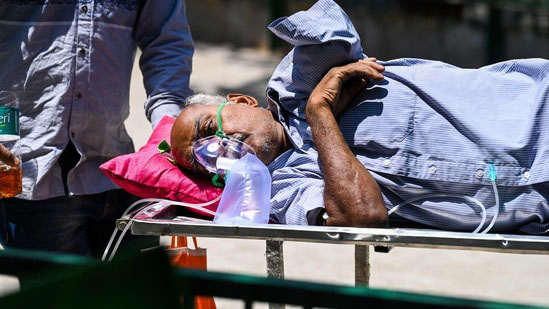 Fig 7: A COVID-19 patient on oxygen support
'This Is Hell.'
Prime Minister Modi's failure to lead Is deepening India's COVID-19 crisis, said the widely-read American newsmagazine TIME in its dispatch by senior Indian journo Rana Ayub. "Our healthcare system has collapsed. We have let down our own people in the country," one of India's leading pulmonologists in-charge of COVID-19 ICU ward at Mumbai's prestigious Lilavati hospital laments, "What can doctors do when our infrastructure is unable to take the patients, when there are no hospital beds or oxygen cylinders?"
Responsibility lies at the top:
What the administration had to do was to reinforce the strict safety protocols that were enforced and widely obeyed during the first wave during April-September 2020. Stressing the need to wear masks and follow the two yards social distancing was required. Banning of crowding in market places, gatherings both private and public, both indoors and outdoors was required. Instead the opposite was done.
The Election Commission held elections to assemblies in five states, by-polls all over the country and local body elections. The political parties, with BJP and Modi in the forefront, held massive election rallies and road-shows. On 17 April, Modi told a rally in West Bengal that he was "elated" to see such a large crowd! The Election Commission behaved as if it was on another planet, as a High Court ruled!!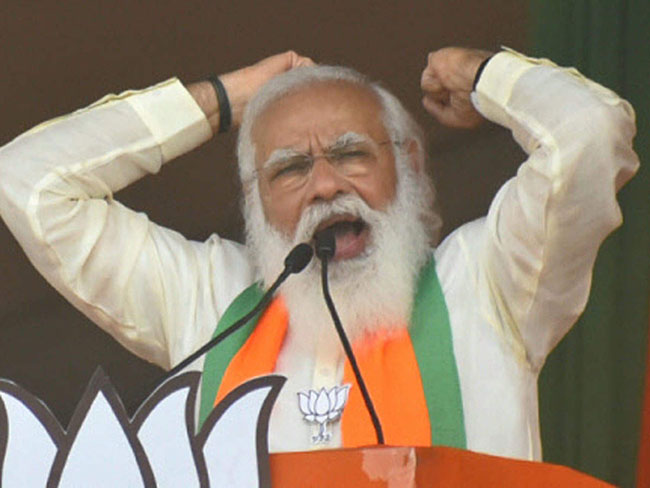 Fig 8: PM Modi fired up in WB election campaign
"As thousands are dying, our Home Minister and our Prime Minister have looked the other way to continue campaigning" writes Rana Ayub.
Instead of being busy in West Bengal on election rallies and road-shows, HM Amit Shah should have been in Delhi. As the nodal minister to coordinate all administrators at center, state and district levels, he should not be holding these rallies when the nation was crying out for help to handle the worst monster pandemic that it was experiencing in its history as an independent nation. Both Modi and Shah bear the responsibility for the hellish conditions their subjects are going through.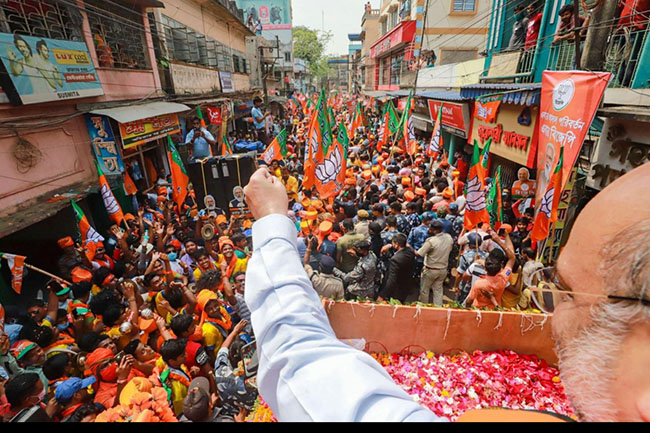 Fig 9: HM Amit Shah at a road-show in WB
And the shame of Kumbh Mela:
As the second wave was already underway, state leaders from the ruling BJP published full-page ads in national newspapers telling worshippers it was "clean" and "safe" to attend. The Uttarakhand chief minister declared on March 20: "Nobody will be stopped in the name of COVID-19 as we are sure the faith in God will overcome the fear of the virus." It wasn't until mid-April that Hindu nationalist PM Modi tweeted that participation in the pilgrimage should be kept "symbolic" to combat the pandemic. Is it any wonder that the festival has become a super-spreader event?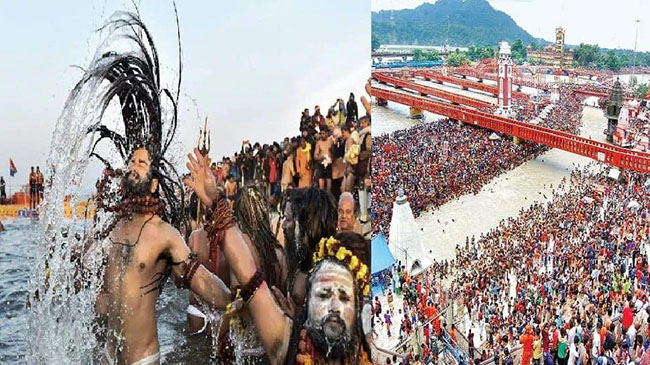 Fig 10: Faith in God will overcome the virus fear
How can a Hindu majoritarian BJP-led state government not promote the Kumbh Mela? Millions of Hindu pilgrims swamped the town of Hari-dwar. They were there for the holy dip in the Ganges. It's predicted that it will end up as "one of the biggest super-spreader events.
Modi's insistence on atmanirbhar Bharat:
In his false bravado of self-reliance as a symbol of true nationalism, Modi failed in establishing a national vision for universal vaccination against COVID-19. He toured two or three private pharma facilities and outsourced the manufacture of vaccines of critical national importance to two of them.
In addition to not approving imports of foreign-made vaccines, his government was keen to be hailed as the "pharmacy of the world": it exported more than 66 million doses of "badly needed vaccines at home".
India vaccinated only 2 million of its population per day. "The complete policy complacency created a scenario where we allowed COVID-19 to get the better of us," says an Indian Policy Researcher, "We couldn't have predicted the scale, but the complete lack of preparedness and crowding in pursuit of power is really unforgivable."
What was needed was well-laid out national plan for our vaccination drive. To vaccinate 100% of our adult population of over 1000 million within six-to-eight months of vaccines roll-out, at least 10 million doses had to be produced per day. But government regulated approvers permitted the privately owned Pune-based Serum Institute of India with an installed capacity of 2 million doses per day to manufacture Covi-shield under license from Oxford University/Astra Zeneca formulae. They also approved the privately-owned Hyderabad-based Bharat Biontech with an installed capacity of 0.2 million doses of Covaxin under an agreement with indigenous researcher affiliated to Indian Council of Medical Research (ICMR). That is a short-fall of 7.8 million per day.
A dozen "highly efficient" pharma companies operate in the public sector. They should have been given the ICMR formulae for free to manufacture the deficit. Several other publicly listed pharma companies could have been licensed to import vaccines such as Sputnik from Russia, Pfizer from EU and Sinovac from China (forget the border clashes for a while!). But alas, there was no such plan. Modi and his nodal minister for COVID fight, the Home Minister Amit Shah was too busy with "winning West Bengal".
This is a moment when citizens need answers.
Modi finally addressed the nation about the growing crisis on April 20. He warned states that a lockdown should be considered a last resort, and called on young people to form committees to ensure COVID-19 protocols are being followed. On the festival of Ram Navami, he tweeted that people should follow the message of Lord Ram, the Hindu deity for protection, and follow "appropriate behavior."
The address to the nation received a lukewarm response because the PM offered no immediate relief to the country. Opposition Congress Party's former President Rahul Gandhi called it a "hollow speech". Many Indians called out the prime minister's failure to take accountability. At this critical juncture in its history, Indians have been left to fend for ourselves.
Truth telling is not a blame game:
Writing in NDTV.com, CPIM politburo member Brinda Karat observes: "It is not "playing politics when people are dying." When people die due to wrong policy decisions, then it is the patriotic duty of every citizen to point it out, to fight and resist it, to force change, to hold governments responsible for omissions and commissions which take people's lives so as to save others.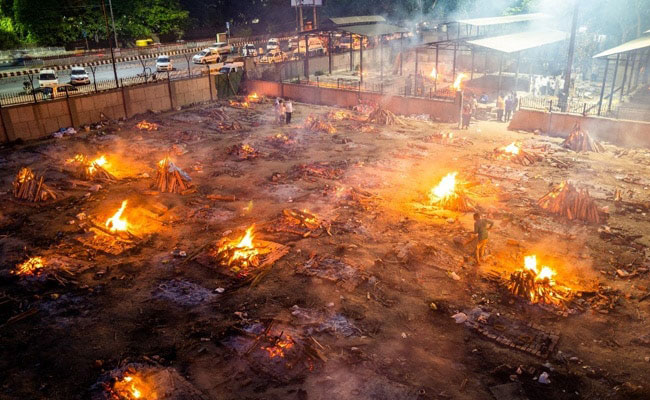 Fig 11: Left to fend for themselves, many died.
Even the crematoriums were overwhelmed:
"Cremation and burial grounds are overcrowded with the dead who are being denied dignity even in death. It appears as if nothing is working and the whole system has collapsed. The Delhi High Court has castigated the government of India in the severest terms for this mismanagement and has said citizens' fundamental right to life, guaranteed by the constitution, stands seriously compromised" wrote Yashwant Sinha, former BJP leader and now a critic of Modi-Shah duo.