India China Relations A Perspective History Essay
By Philip Mudartha

Bellevision Media Network


India China Relations A Perspective History Essay - Part 1
Abstract:
On the night of June 15/16, scuffles broke out between an Indian forward post patrolling party and their Chinese counterparts in the Galvan Valley in Eastern Ladakh which is a household news story as I write this article on 2nd July 2020. This was by far the worst skirmish between the two nuclear-armed nations in 53 years.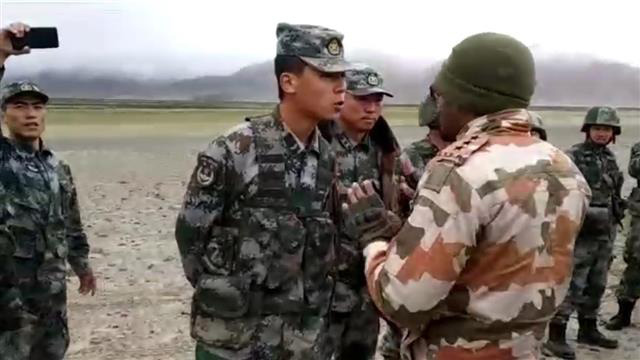 Then, in September 1967, the Peoples' Liberation Army (PLA) soldiers had crossed into Sikkim (then an Indian protectorate) at Nathu La mountain pass and met with fierce resistance of the Indian armed border guards stationed there. The PLA was soundly beaten back, and it retreated. A week later, the PLA soldiers crossed into Sikkim at Cho La mountain pass. They were beaten back by the Indian soldiers and had to retreat. In these border incidents, Indian forces lost 88 men while inflicting heavy casualties on PLA numbering approximately 400.
This was a moment of great rejoicing for India. Following the debacle in the Sino-Indian War of 1962, the morale of our military and the civilian leadership was very low. There was nation-wide gloom that Indian Army cannot take on the might of PLA. But barely after 5 years, India had taught a lesson to China, which, resulted in no further transgression into Indian territory for decades.
For some unknown reason, our political leaders, media, intelligentsia, and opinion makers did not invoke the 1967 victory but harped on the 1962 defeat while discussing the Galvan Valley Conflict. The ruling Bharatiya Janata Party (BJP), its ministers in both central and state governments, party functionaries and ideologues harped on 1962 while conveniently forgetting 1967. Political pot-shots were taken at main opposition party, the Indian National Congress (INC), in general and our first Prime Minister (PM) Jawaharlal Nehru in particular. The 1962 debacle was blamed on his pacifist approach in dealing with the Communist regime of Peoples' Republic of China (PRC).
My objective is to present a different perspective to the readers, mostly young and upwardly mobile professionals, with limited understanding of historical developments vis-à-vis PRC.
From our independence in 1947 to Sino-Indian War in 1962:
Upon Independence, India under Nehru recognized Tibet as an independent nation in 1947. However, the (then) nationalist Chinese government under Chiang Kai-shek maintained that Tibet is its autonomous region and the Tibetan government led by the (then) Dalai Lama is subordinate to the China which has sovereignty over Tibet.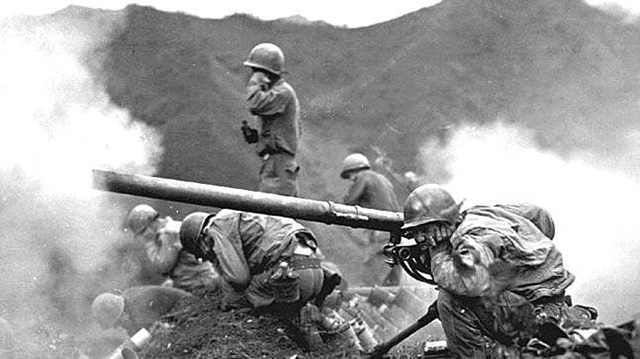 The PRC was established on 1st October 1949 by the Chinese Communist Party (CCP) when its forces led by Mao Zedong won a decisive victory in the Chinese Civil War. Chiang Kai-shek fled to Taiwan and established the Republic of China (ROC) with Taipei as its capital. India was the second country to recognise PRC (Burma was first) and established diplomatic relations with it on 1st January 1950. India cut diplomatic relations with ROC and accepted the "one China" policy. In the United Nations (UN) general assembly, India voted in favour of PRC as the sole representative of Chinese people, all of them living on the mainland, Taiwan, Hongkong, and Macau.
The PRC sought to annexe Tibet and India weighed its options. PM Nehru summoned Indian Army Chief, General KC Cariappa, and asked him whether India could intervene and block a Chinese takeover of Tibet. The chief's forthright answer was 'no'. The Indian Army had a lot on its plate with Pakistan's aggression in Jammu & Kashmir (J&K) and the disorganised state of the Indian armed forces could not open a new front in Tibet. If only the British and American militaries assisted, then the military option against PRC could succeed. That was not the case. None of the five permanent members of UN came to the rescue of Tibet in the UN or on the ground. Years later, Tibet was gobbled up. The Dalai Lama fled to India with Indian support, where in Dharmsala, he established the Tibetan government-in-exile to the dismay of PRC. PRC did not forget this slur, interpreting it as the 'unilateral abrogation by India of the Panch-sheel agreement' and other declarations between the two nations.
Once the PLA had occupied Tibet, it was a foregone consequence that there would be friction on the border given China's built-in expansionist postures towards territories it perceived to belong to it based on past (at times ancient) history. In this context, the PRC's PM Zhou En Lai said on 23rd January 1959:
"Sino Indian boundary has never been formally delimited. Historically no treaty or agreement on Sino-Indian Boundary has ever been signed between the Chinese Central Government and the Indian Government".
For him, any historical treaty or agreement between Greater Tibet and British India and between the princely state of J&K and British India was not acceptable. Greater Tibet, at the height of its territorial dominance, spanned the North Eastern Frontier Agency (NEFA) lands of indigenous peoples (now known as Arunachal Pradesh).
From this historical perception by PRC about its borders with Independent India, the Sino-Indian War of 1962 took place.
The prelude to the 1962 Sino-Indian War
Many political pundits have argued that Nehru blundered in managing ties with PRC. The right-wingers of today, including those in the ruling BJP with their advantage of hindsight, want to dismantle the Nehruvian legacy. Towards that effect, Nehru is painted as a naïve idealist who gave unnecessary diplomatic concessions to PRC, which PRC interpreted as weakness of Indian state. This is far from true.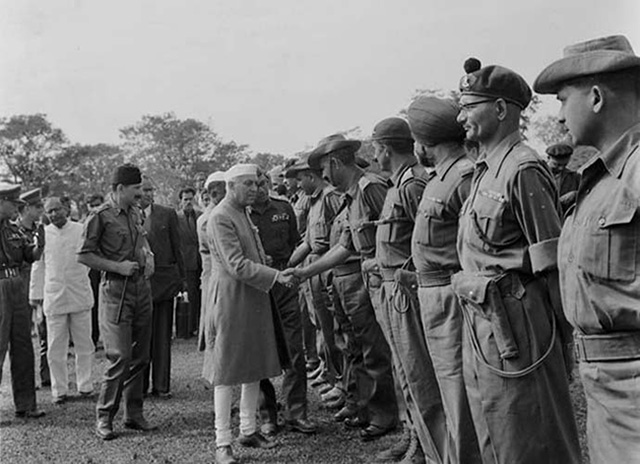 It is true that Nehru had an idealistic vision of a resurgent Asia in which India and China would be friends, After all, he was and still remains 'the most intellectual PMs, well-read and with a great understanding of historical and cultural relationships between nations of his time'. This is not to say he was not a realist. He knew of the practical consequences of a major power (PRC) establishing its authority in the northern borders of India. But once the military option was ruled out in defending Tibet's independence, he had few other choices. He sought to promote the notion of an autonomous Tibet, but the Chinese outflanked him by their 17 Point Agreement of May 1951 under which the Tibetans, led by the Dalai Lama, accepted the sovereignty of China.
In retrospect, there is actually little that could have been done differently except that India could have gambled by cutting diplomatic relations and over-turn its recognition of the PRC, playing the ROC card, and the surrender of Indian privileges in Tibet in exchange for PRC's recognition of the boundary in accordance with all agreements signed between British India, Tibet and princely state of J&K. As I said, it is a gamble. What the PRC would have done in response to such diplomatic affront by India is a matter of speculation. Because, one of the priorities of their foreign policy was to achieve their vision of a "modern nation" with "secure and settled borders" within their historical territorial claims. India, under Nehru, did not prioritise the delineation of borders 'afresh' because 'PRC would not do anything unilaterally including use of force' to alter its perception of borders arising out of agreements inherited from British India. Hence, India relegated it to the bureaucracy to hammer out details while PRC wanted that the settlement should come at the highest levels (meaning between Nehru and Chou En Lei.)
Even as PRC annexed Tibet, it was aghast at Nehru's efforts to consolidate Indian influence across the Himalayas. In 1951, with Indian interference, the rule of the Rana dynasty was overthrown, and the pliant Nepali monarchy was restored to power. The Indo-Nepal Agreement of July 1950 was signed. To this day, though successive Nepali leaders have spoken of abrogating it, Indo-Nepali special relationship is governed by the Nehruvian vision.
India signed defence agreements with Bhutan in August 1949 and with Sikkim in December 1950. In 1951, the Assam Rifles took control of Tawang (the border town in Sikkim) and under Bob Kathing (a decorated Indian Administrative Officer of indigenous roots) consolidated Indian administrative authority in NEFA.
Among other steps Nehru took to secure the border: he authorised the Intelligence Bureau (IB) to gather intelligence on the China border and he entrusted the leadership of an advisory committee to (Maj. General) Himmatsinhji Jadeja to recommend ways and means to consolidate Indian authority along the entire Sino-Indian border.
Today, we can sit in air-conditioned coffee-shops or in our sitting rooms at home and study the satellite views of Himalayan territories using Google Pro. Our Establishment (political, civil administration, military, and security advisors) has access to advanced real-time satellite imagery from our own satellites in space as well as from those of friendly nations. Studying the landscape, and vagaries of the Himalayan terrain, we can get a sense of how staggering and challenging the task has remained even today. After 73 years of huge effort and expenditure, the roads remain narrow, often unpaved, and are washed away or buried in Himalayan avalanches. Many of them require tunnelling to cut travel times. In the Nehru era, the country could, at best, scratch the surface of the problem, considering the huge challenges of national consolidation and development as well the scarce resources of money, skilled manpower, advanced equipment, and technology etc. available.
When PRC used military force to suppress the Tibet Rebellion in 1959 and deposed Dalai Lama as the de-facto spiritual-cum-political leader of an Autonomous Region of Tibet under Chinese sovereignty, Dalai Lama fled to India with thousands of refugees. India under Nehru hosted him and Tibetans on its soil which further soured relations with PRC.
At this juncture, Indian military under the political guidance of Nehru and his ministers revised its strategy. It put in place initiatives to set up "forward posts" closer to or even on the other side of "inherited border demarcating lines" along the entire stretch of the border. These posts were constructed to assert Indian territorial claims in the Ladakh region and to threaten the Xinjian-Tibet road in Aksai Chin (which PRC built between 1950 and 1957, but unknown to India till 1957). By September 1962, a similar series of forward posts had been built beyond the Chinese claim line in Tibet, and four such posts were built even beyond the McMahon Line. The PRC responded by not renewing the 1954 Panch-sheel agreement in 1961. Crossing both the claim and McMahon lines, both nations were in violation of each other's territorial conception, and India was now physically challenging Chinese sovereignty in Tibet.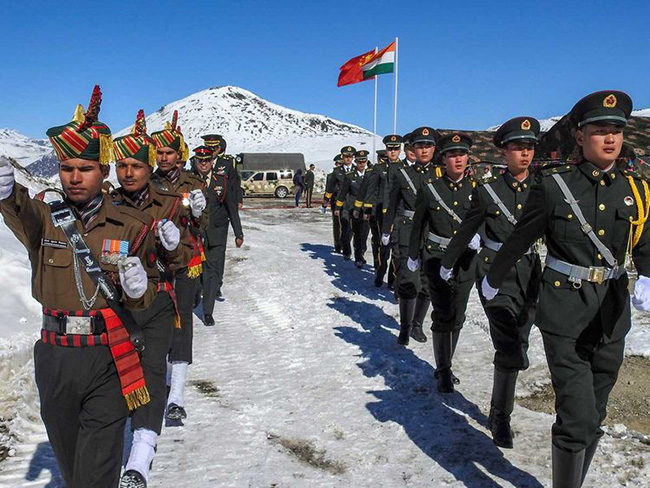 I will continue the following in the second part of this article:
A brief on 1962 Sino-Indian War and the wound inflicted on Indian psyche
The setback to the Non-Aligned Movement (NAM) that Nehru championed.
Why we should not judge Nehru harshly
The shift in Indian assessment of PRC's true intentions
The embrace of Soviet Union while paying lip service to NAM under Nehru's successors.
The 1967 victory in border clashes with PRC.