Splendid view of Golden Paddy and pleasing topography from Mangalore-Madgaon Intercity Express
By Dr. Eugene DSouza

Bellevision Media Network


Udupi, 02 Nov 2017: Whenever I travel by train either to Mumbai or Goa, I am neither tired nor bored to view the topography along the Konkan Railway tracks. However, one does not have the luxury of viewing both sides of the track through the windows of the running train. Many a times I did feel the absence of a camera to capture the unique features of the landscape as I rarely take the expensive camera on train for fear of being stolen. Around six years ago I had the opportunity to click a number of pictures on the way to and from Mumbai which were posted in bellevision.com.
A week ago when my children with their children had come to Moodubelle during the Diwali vacation and a visit to Goa was on their itinerary. I along with my wife joined them. We were to travel by Mangalore-Madgaon Intercity Express, day journey covering around five hours. This time I made up my mind to take the camera to capture the view from the train.
We boarded Mangalore-Madgaon Intercity Express at Udupi at around 10 am. The compartments were practically empty with few passengers occupying the vantage seats. We too occupied two rows of seats nearer the door so that I could use window as well as door for clicking the pictures.
As the train moved, the nature began to unfold with varied form of topography. The most eye catching view was that of the golden paddy stretching across the land waiting to be harvested.
Crossing the river by train was another unique experience. With coconut trees lining the banks of the river and little boats tied by the side of the river the view had to be captured within seconds as the train would take little time to cross the bridges except the Honnavar River.
Harvesting of the paddy had already started in many fields along the railway line. The newly built houses interspersed the paddy fields manifests considerable increase in the standard of life of the coastal farmer, unlike farmers in other states or even northern Karnataka whose conditions have been quite miserable.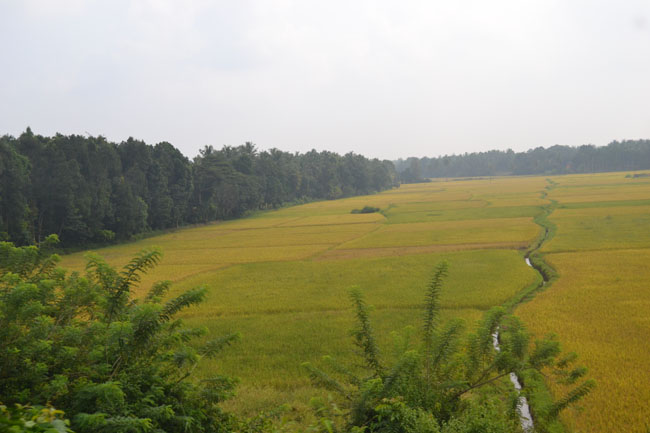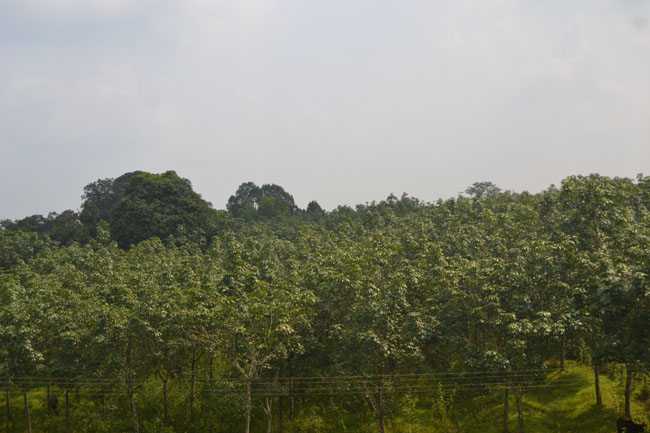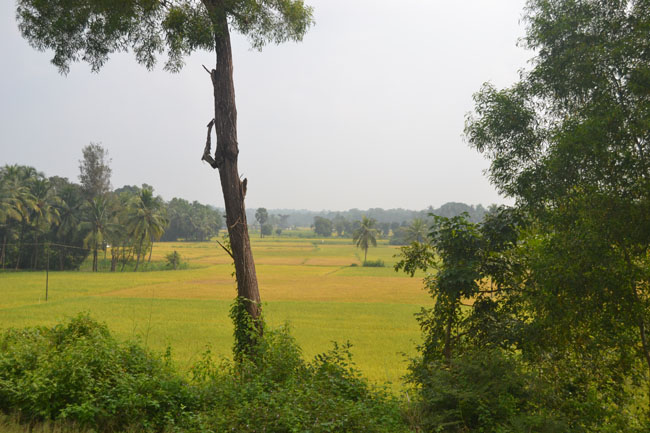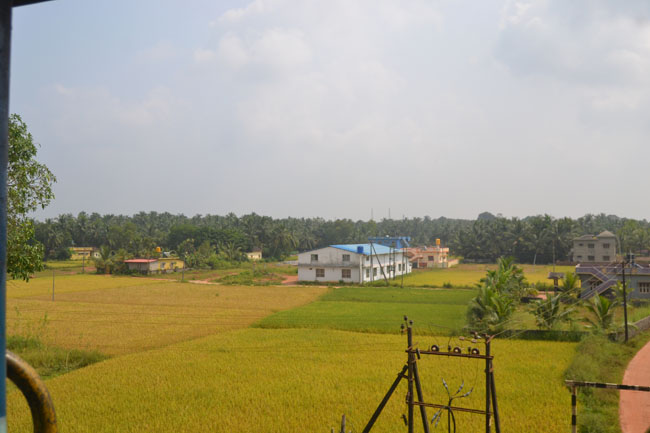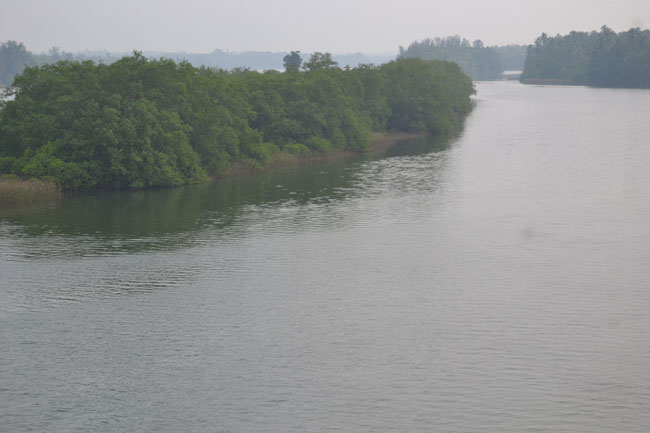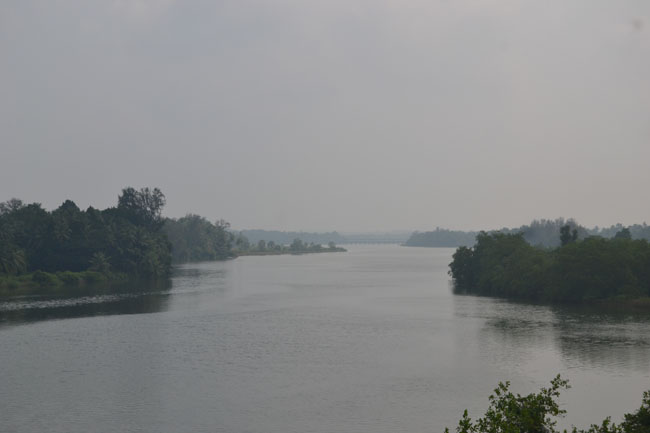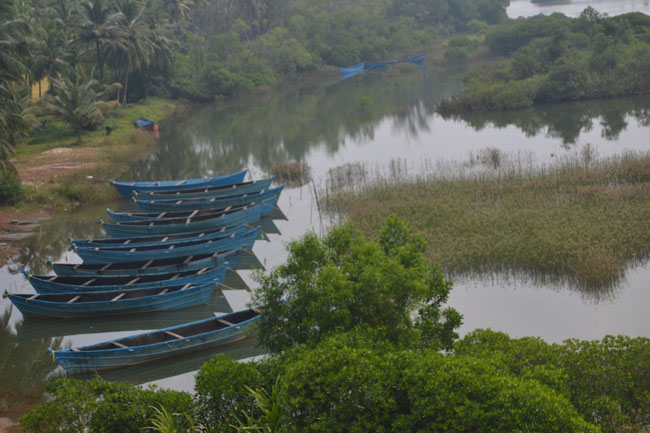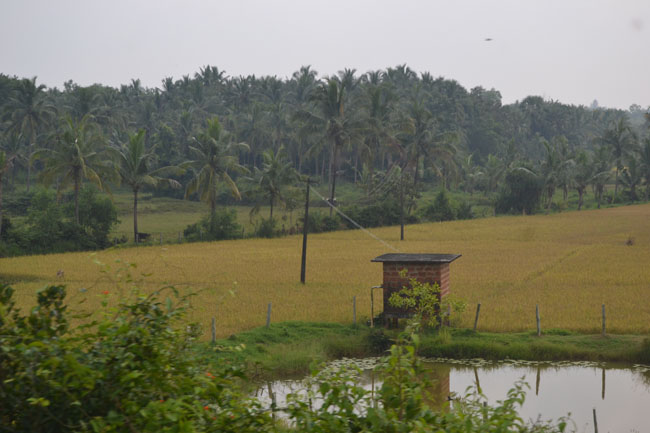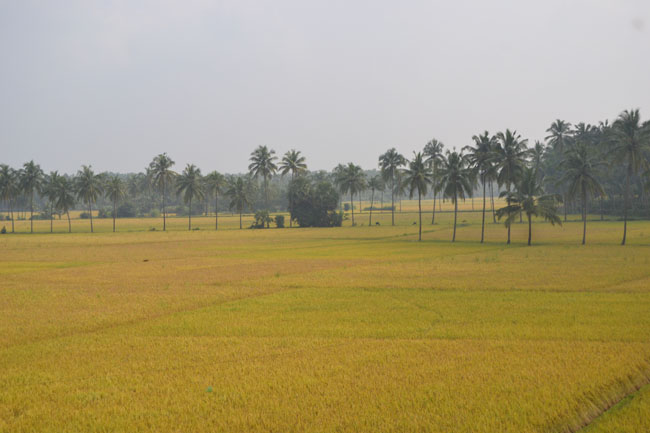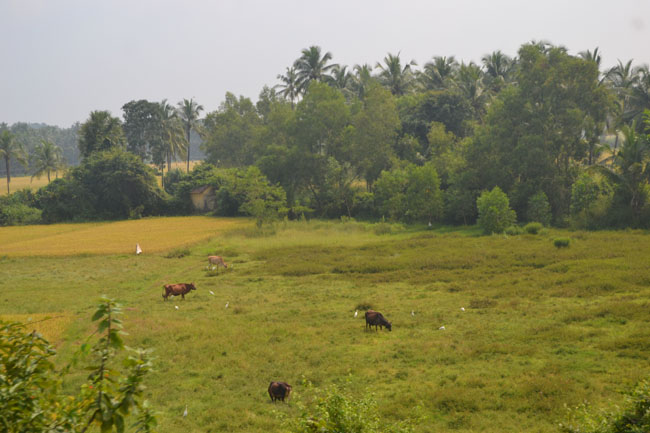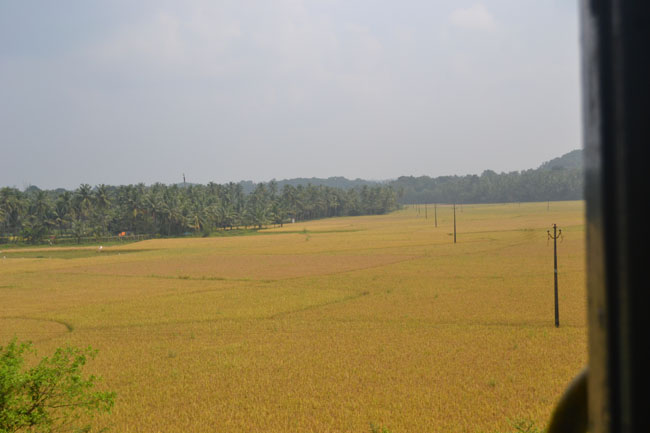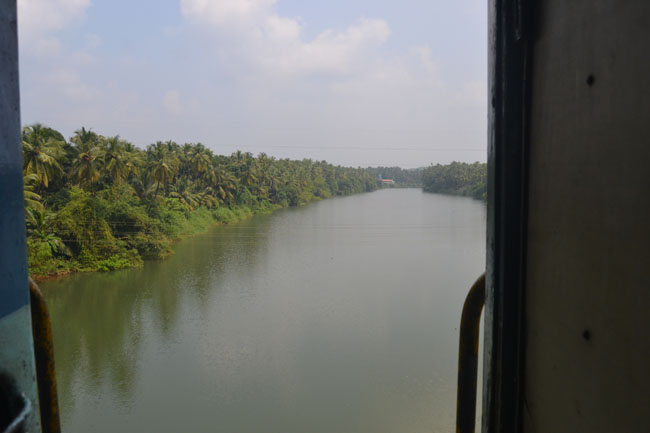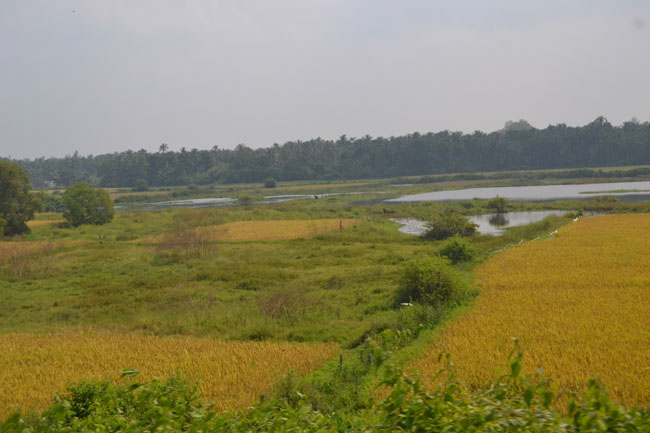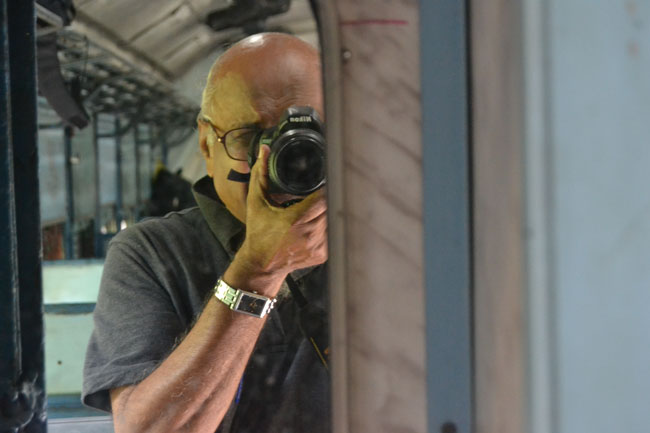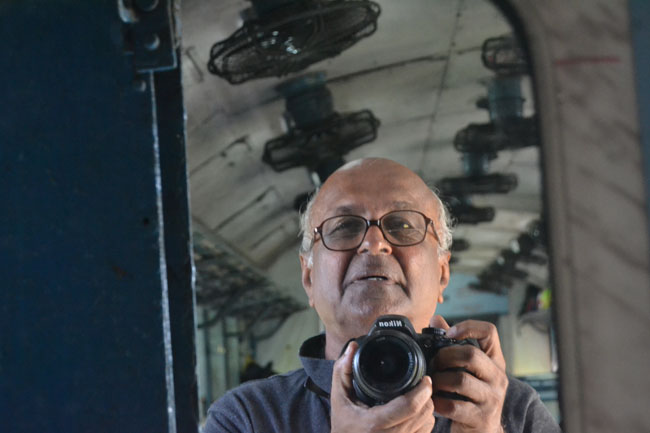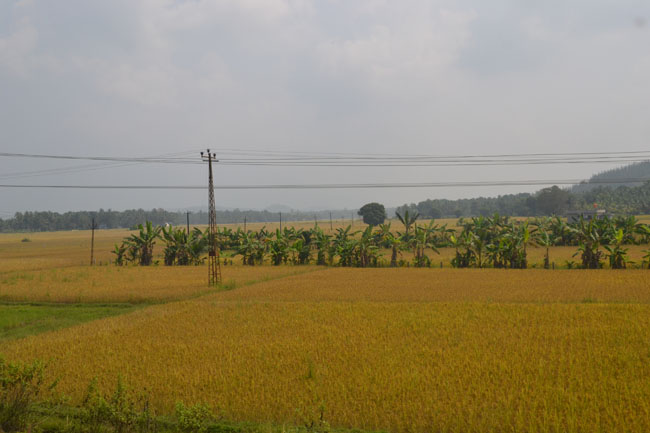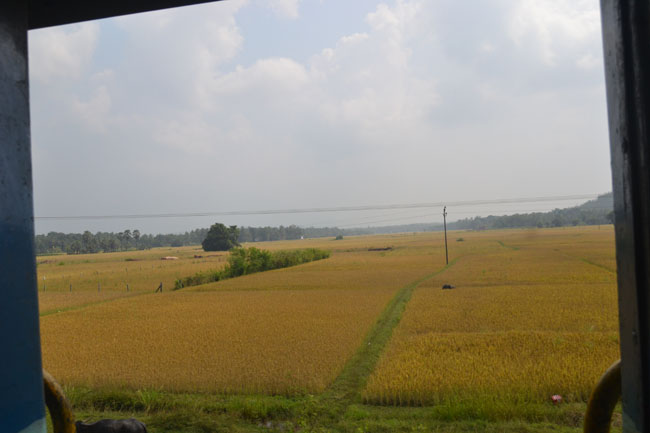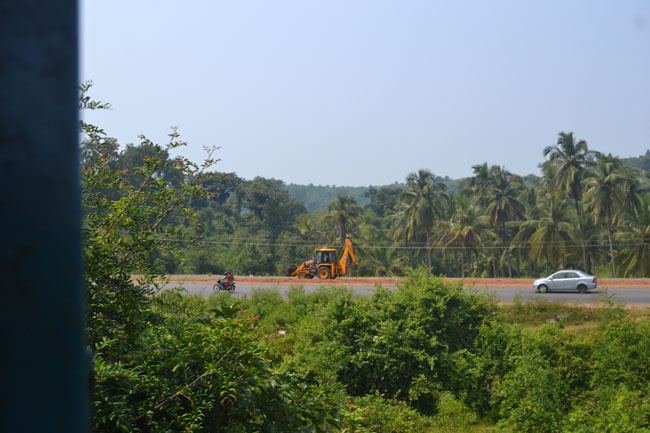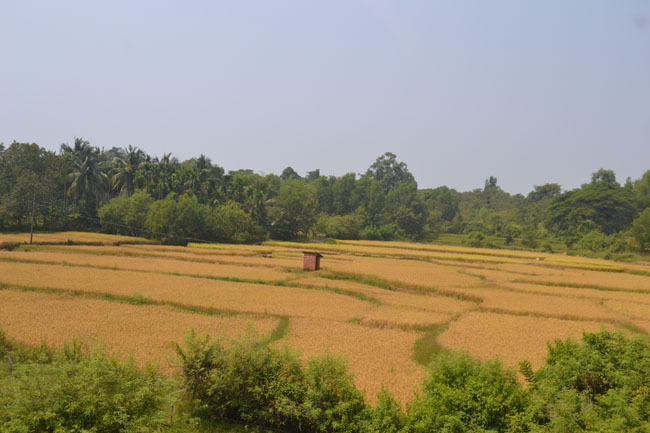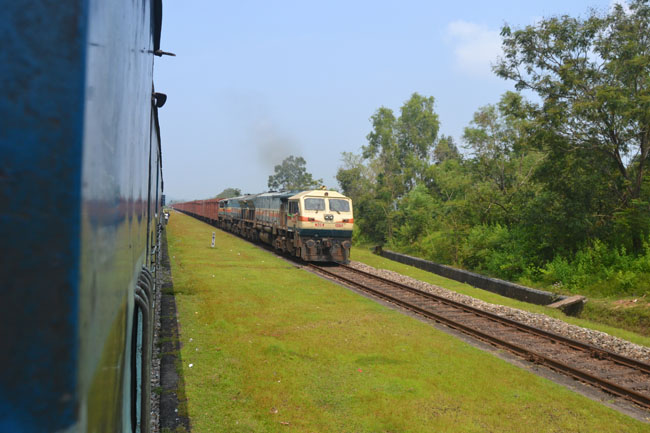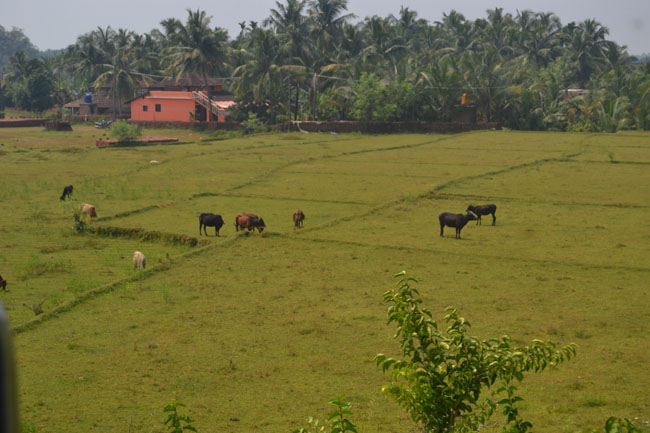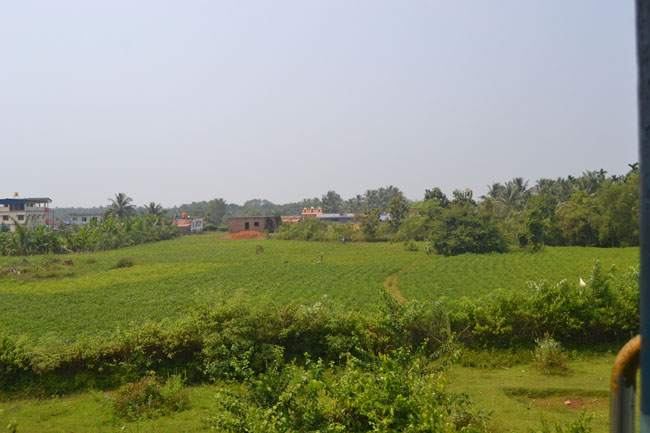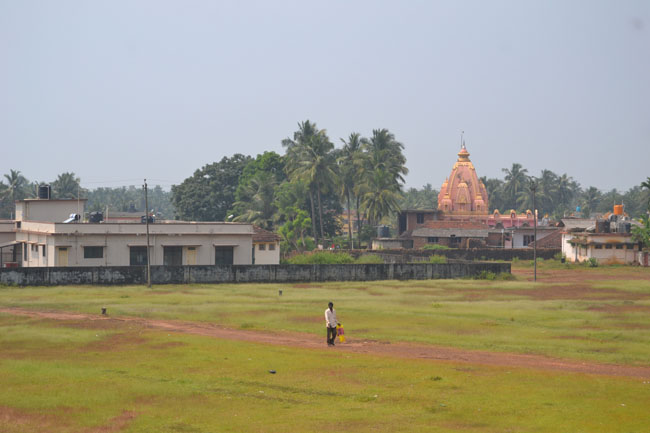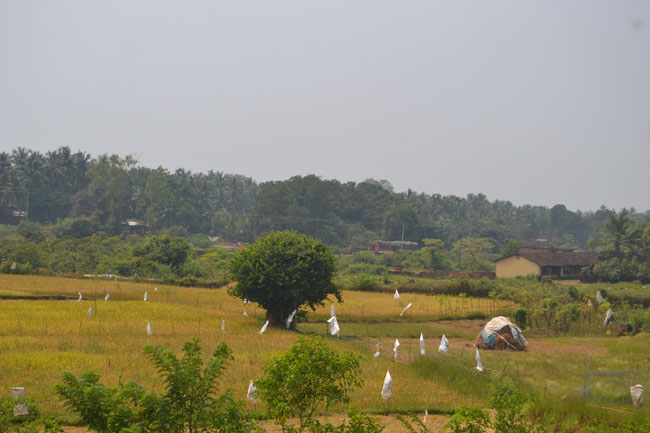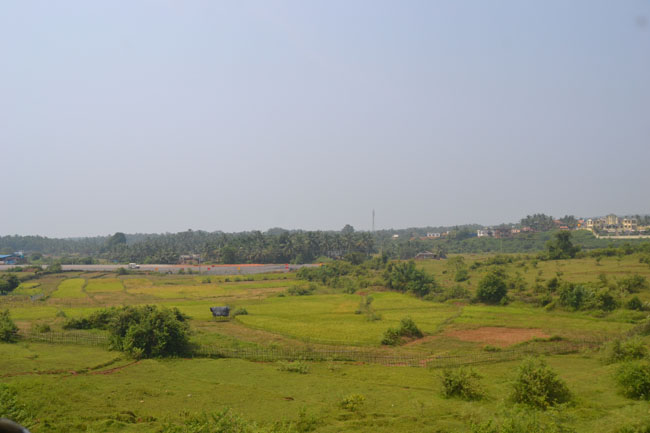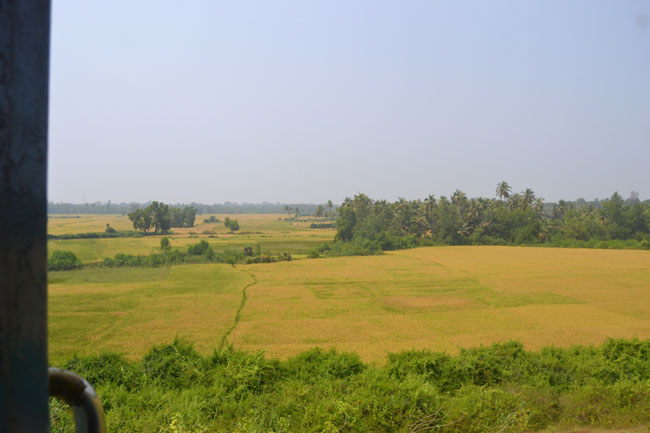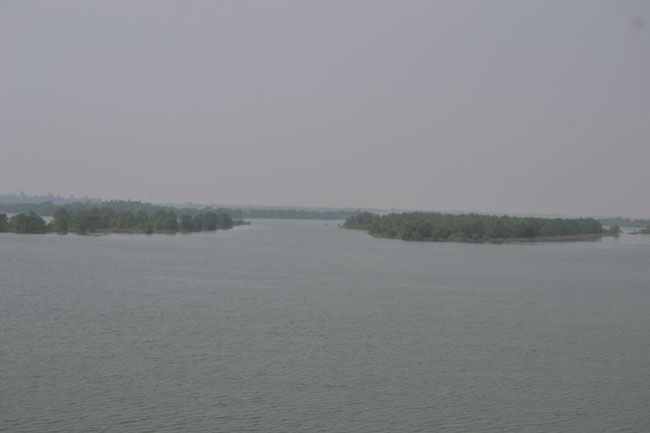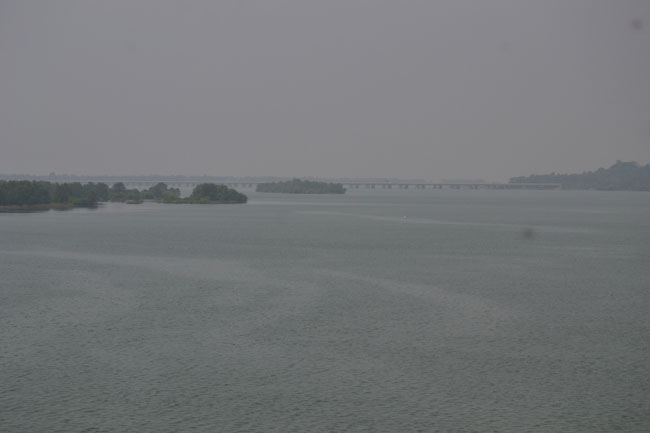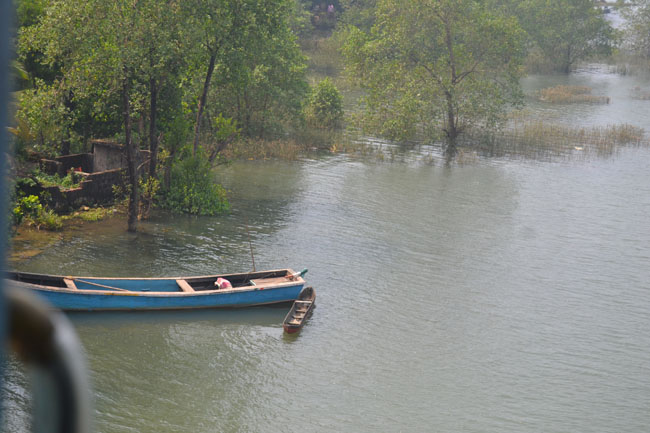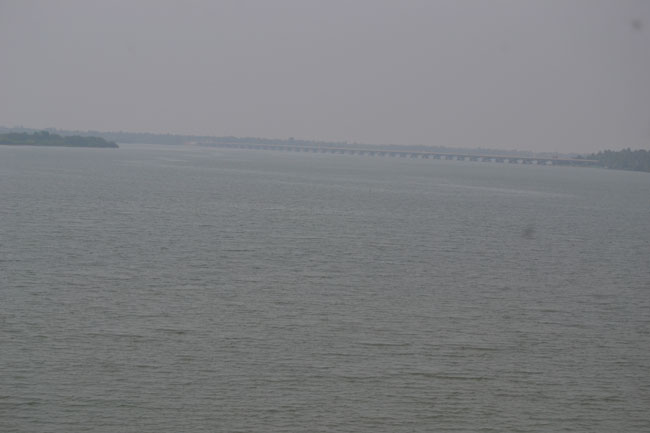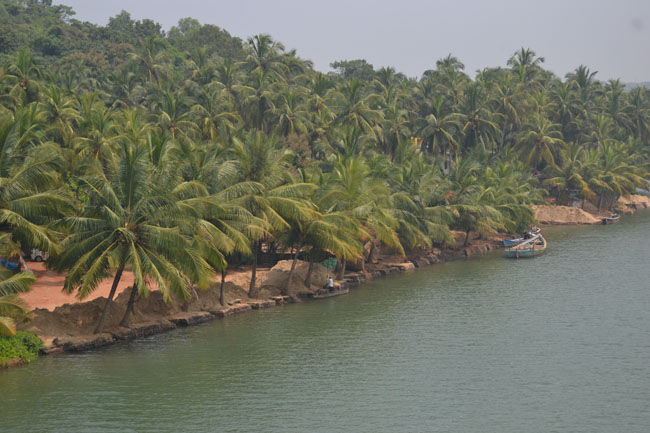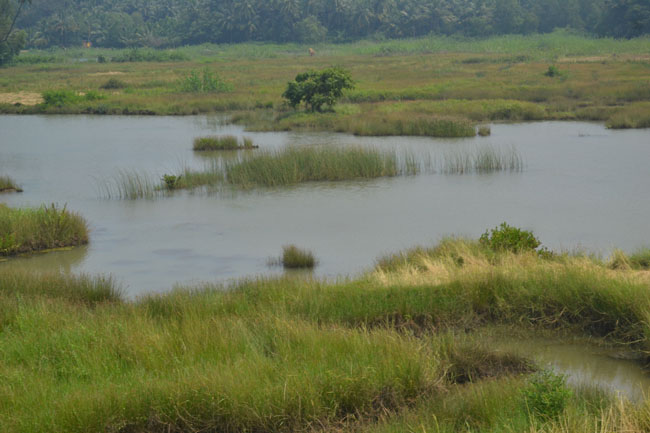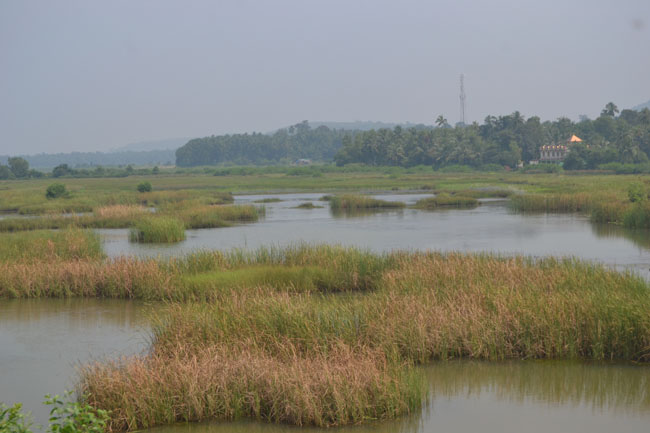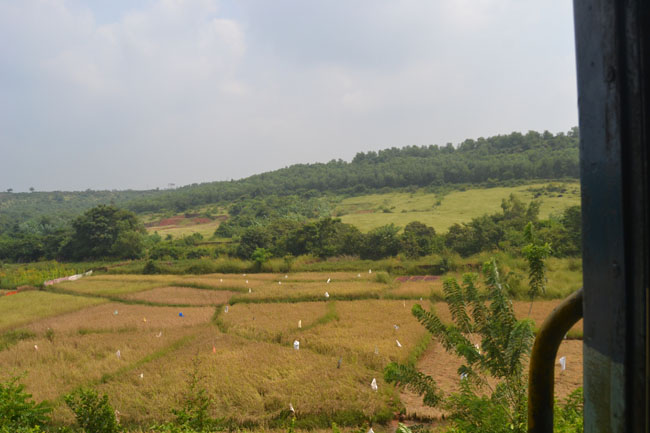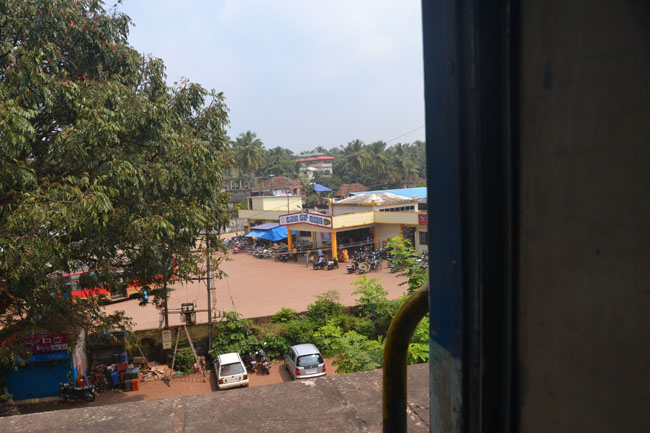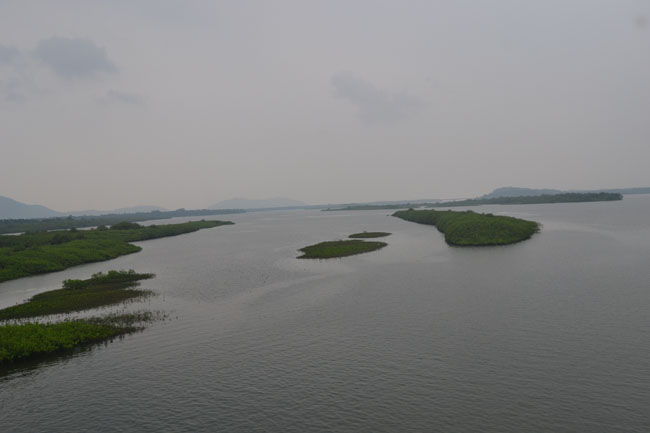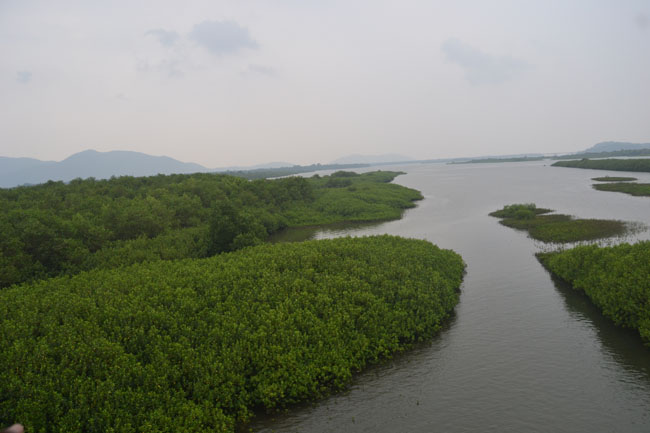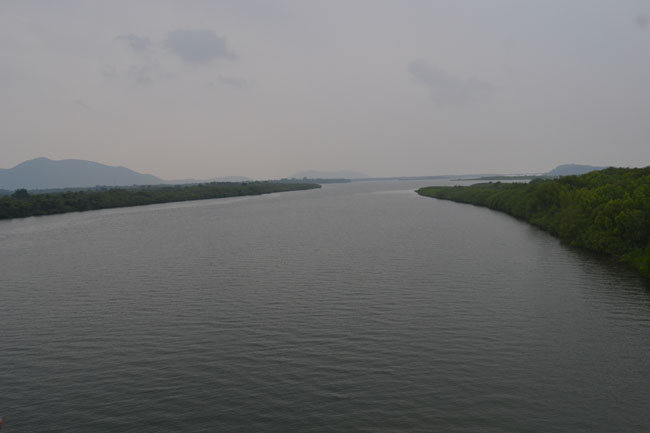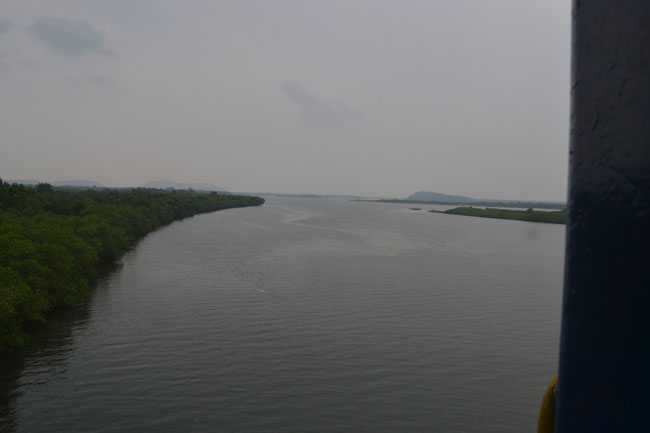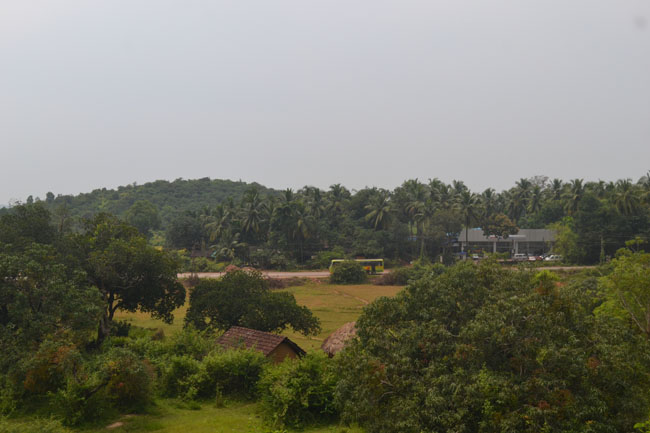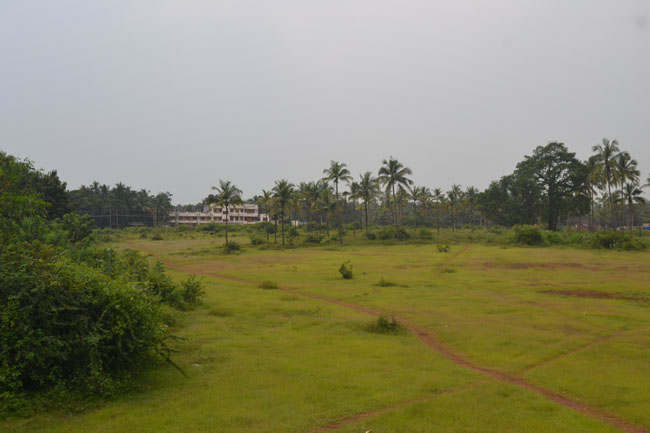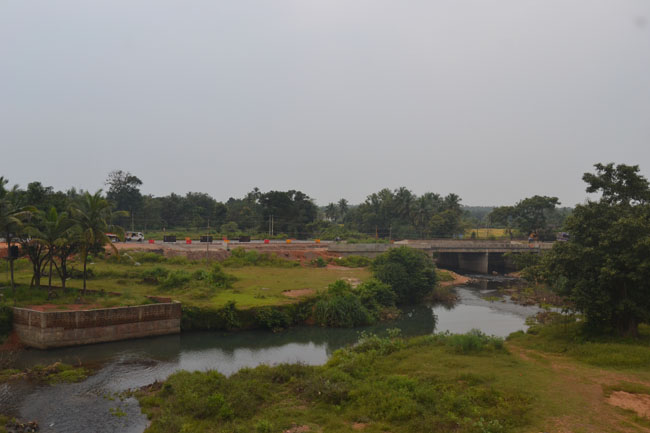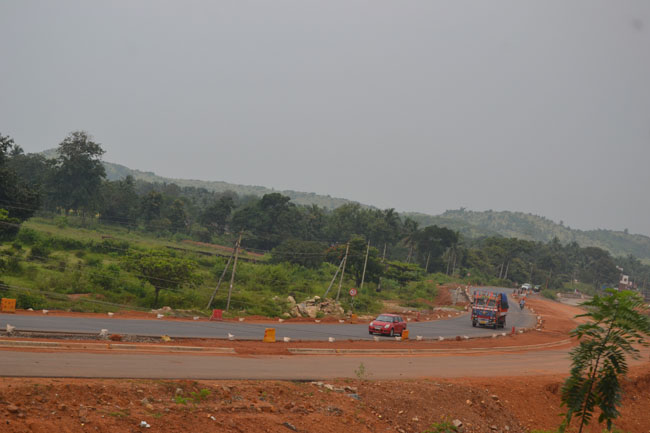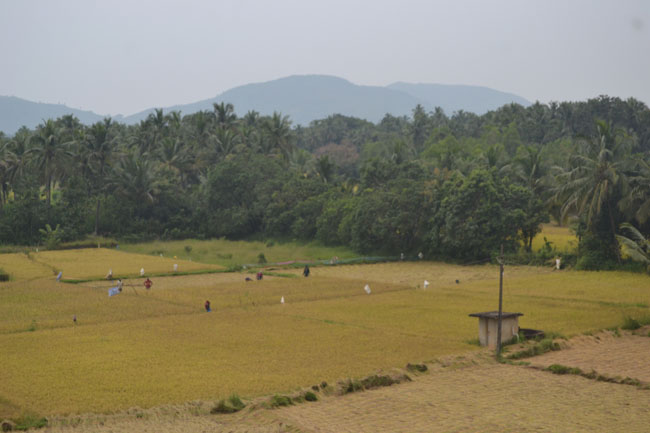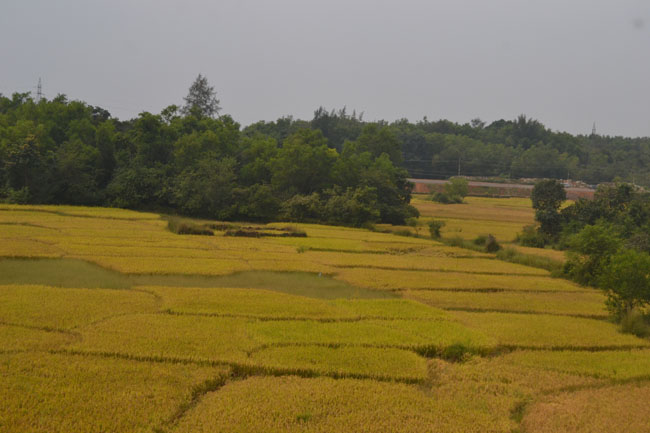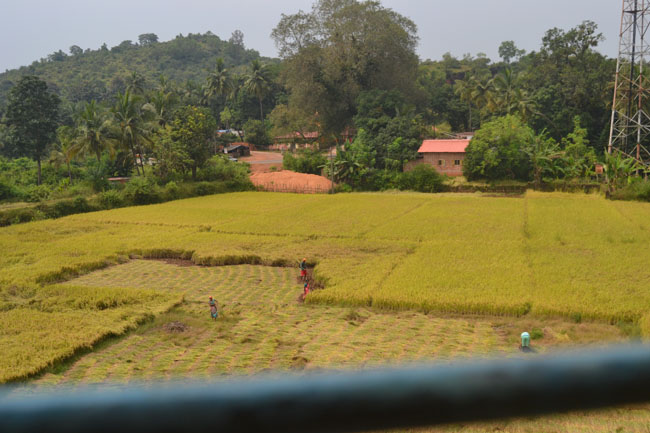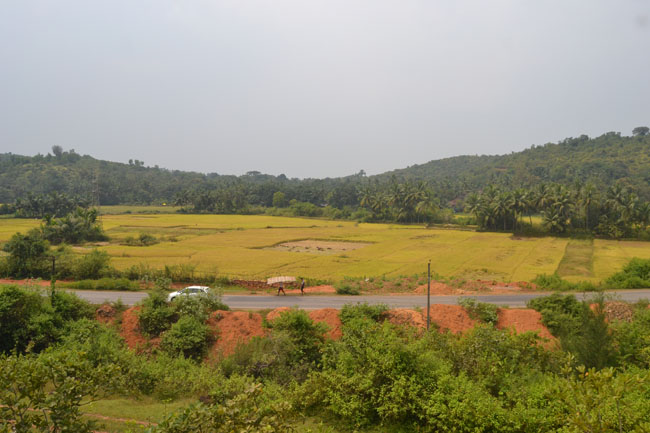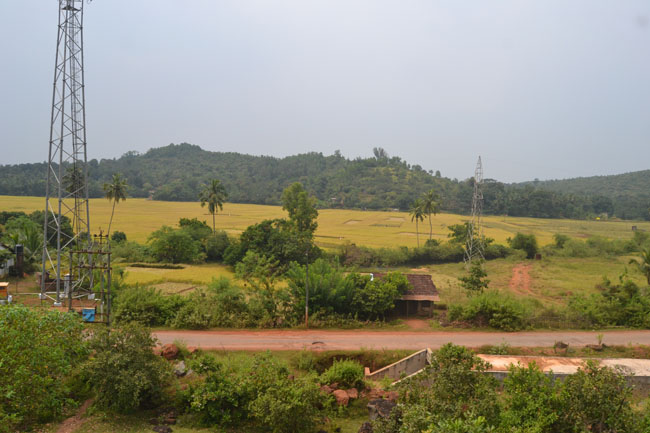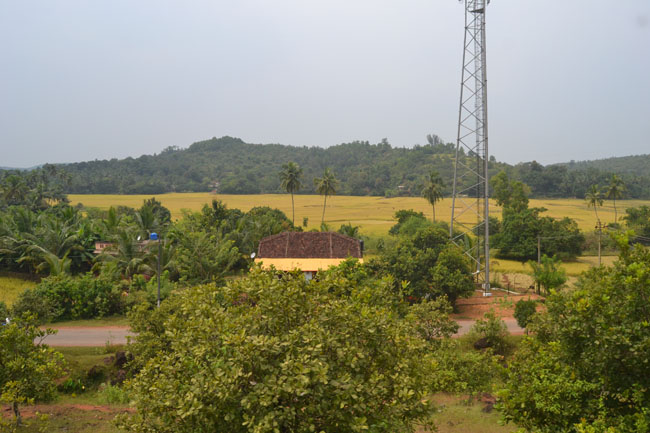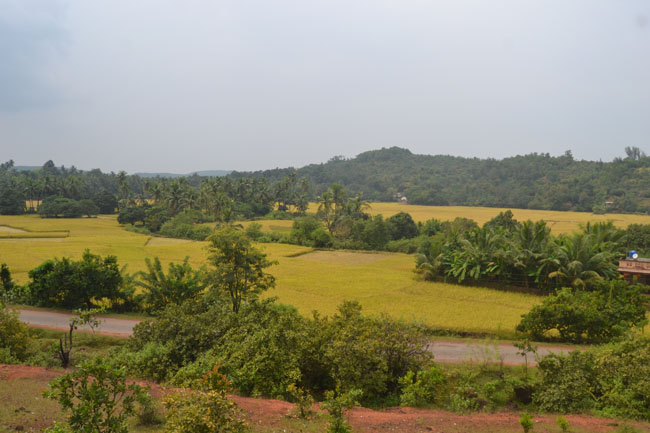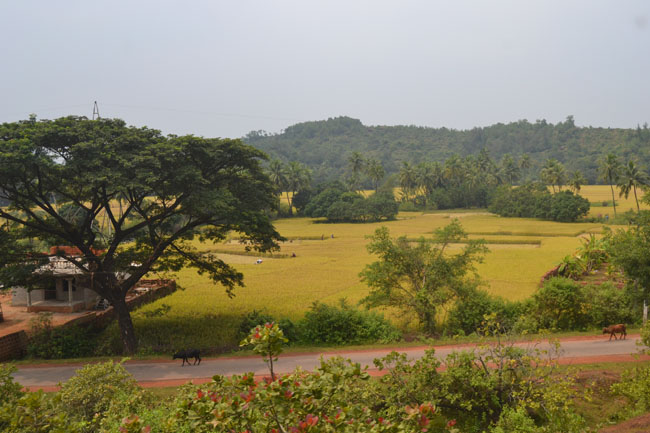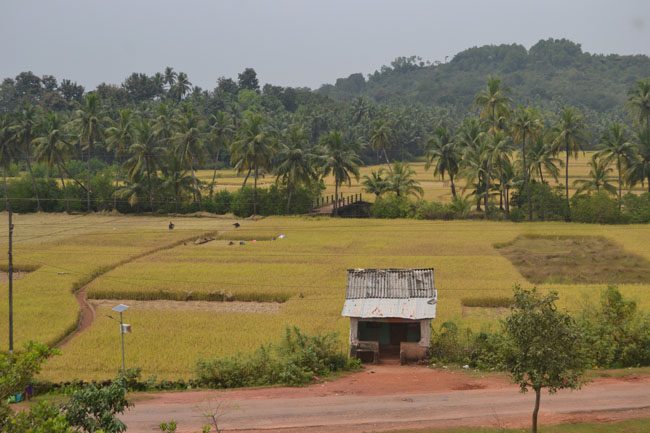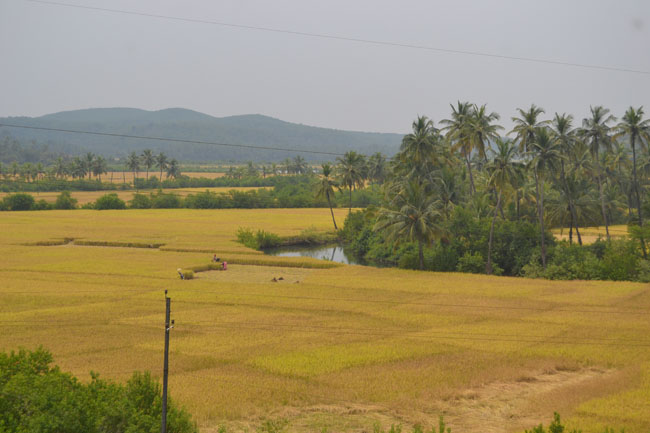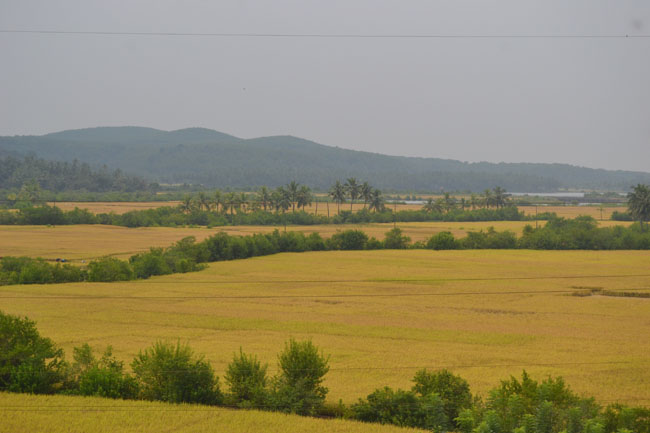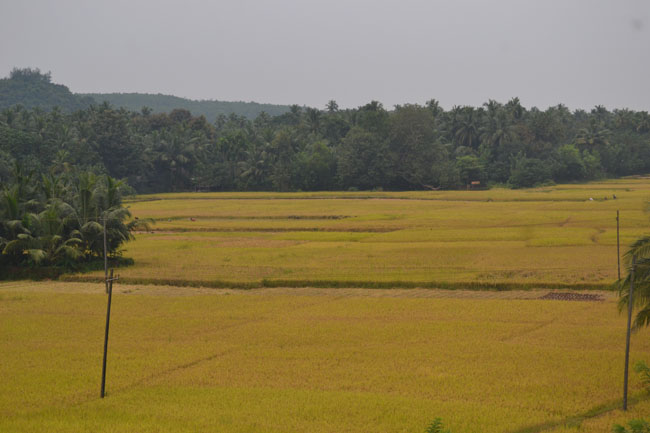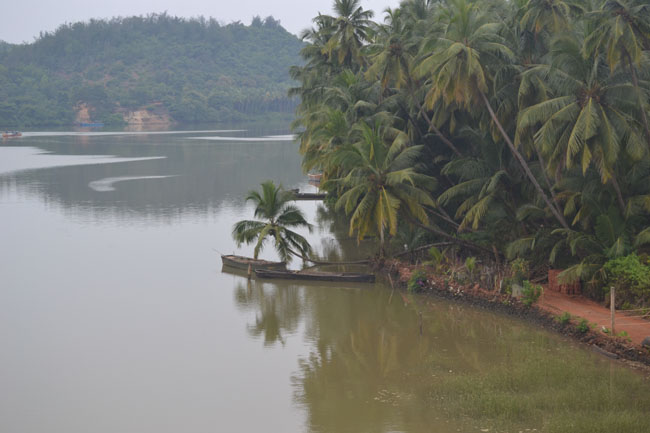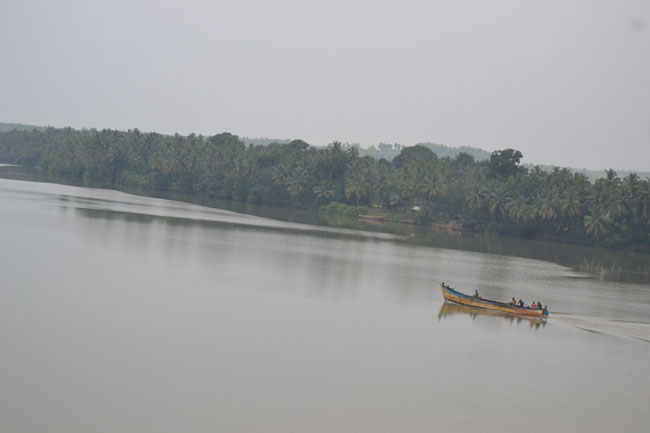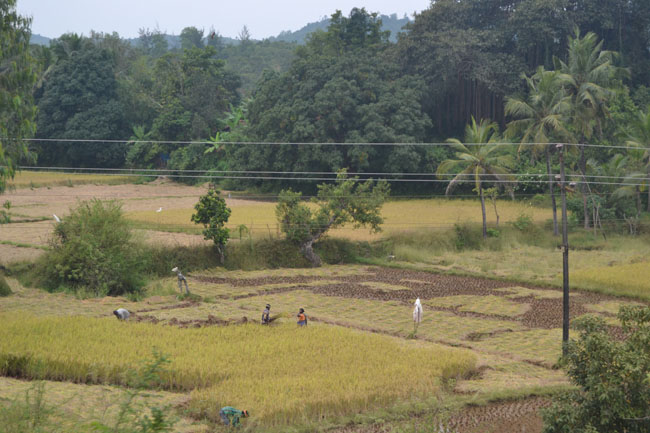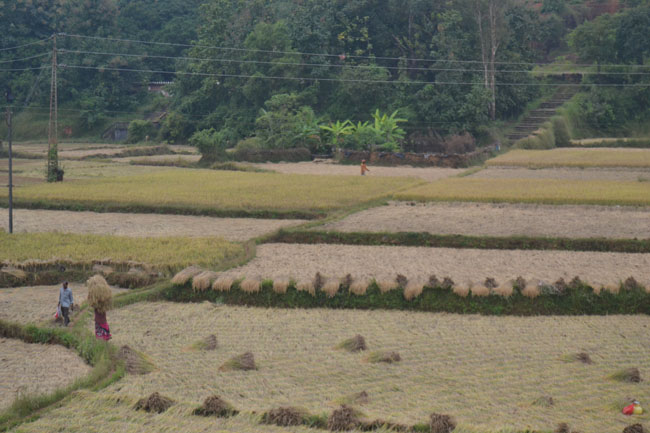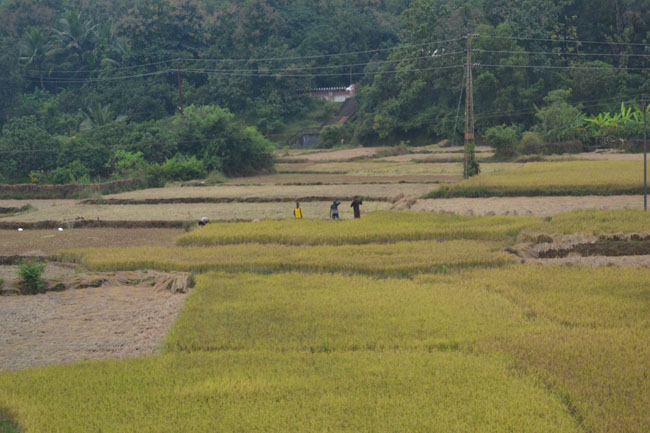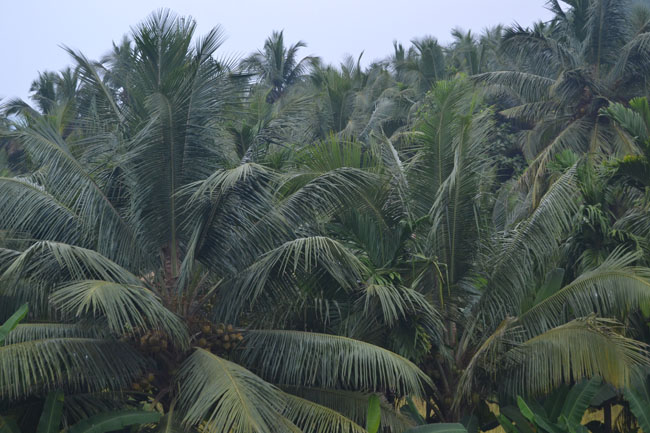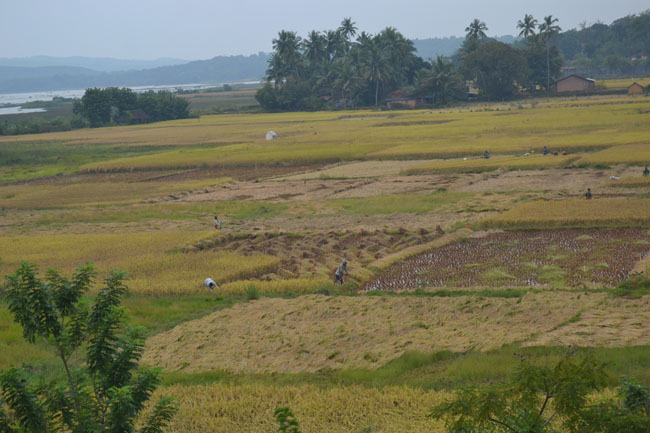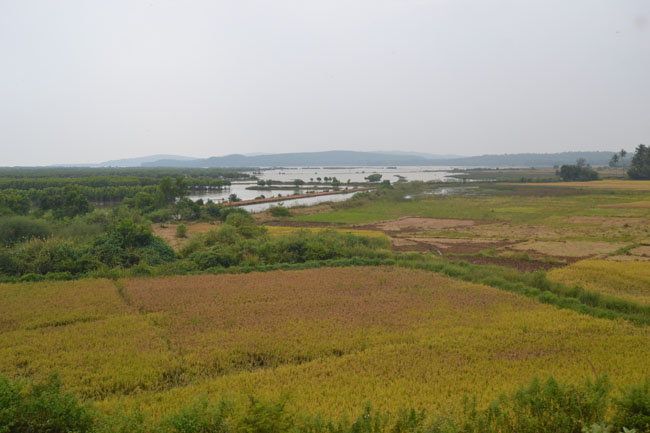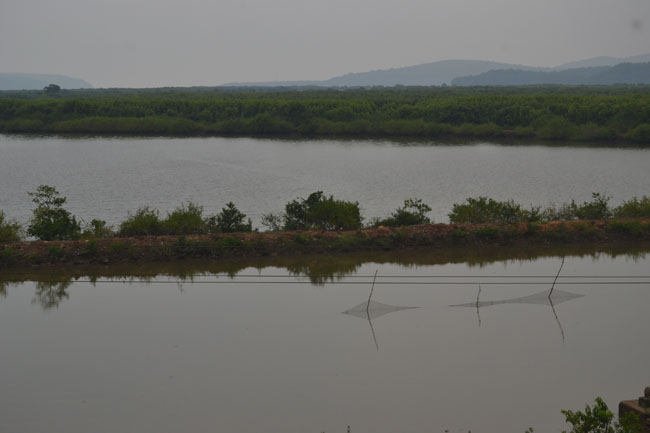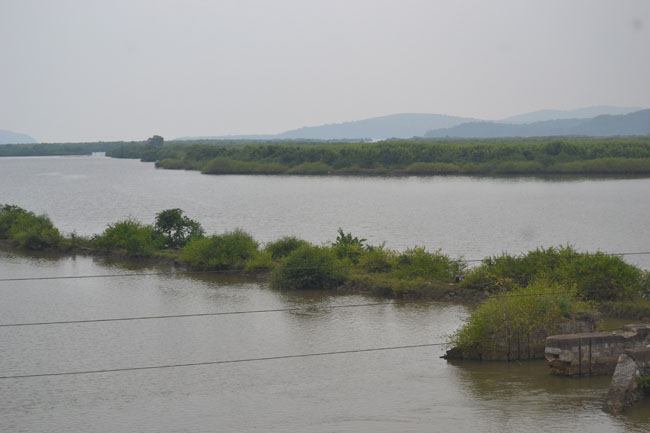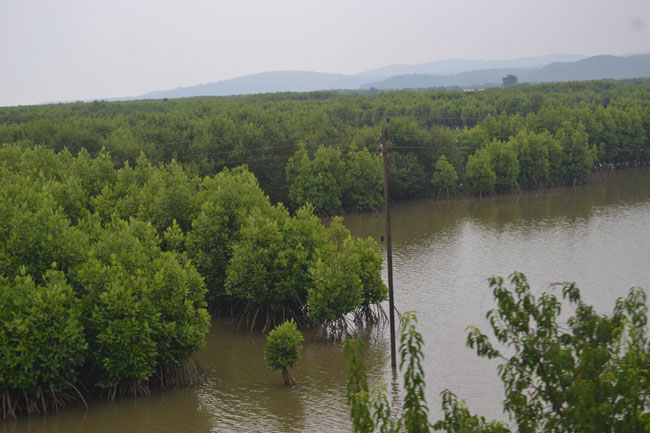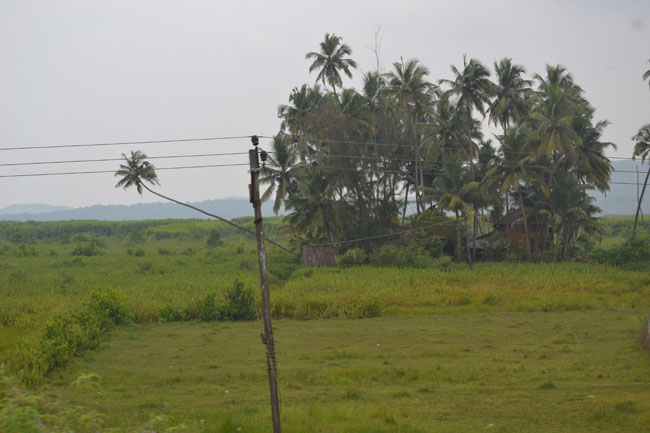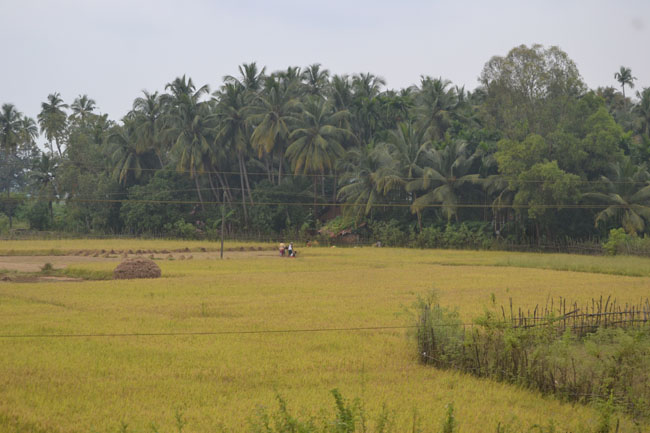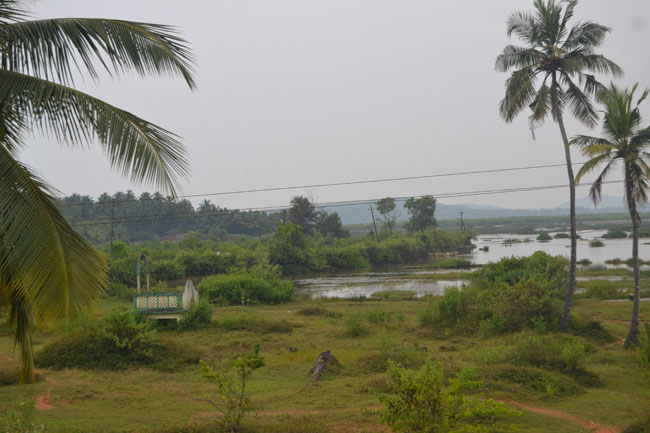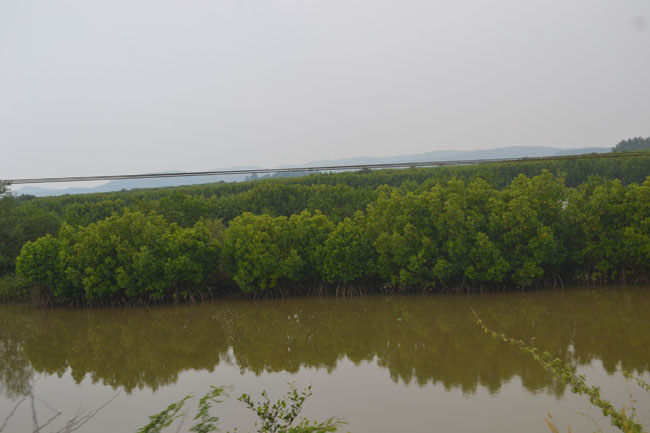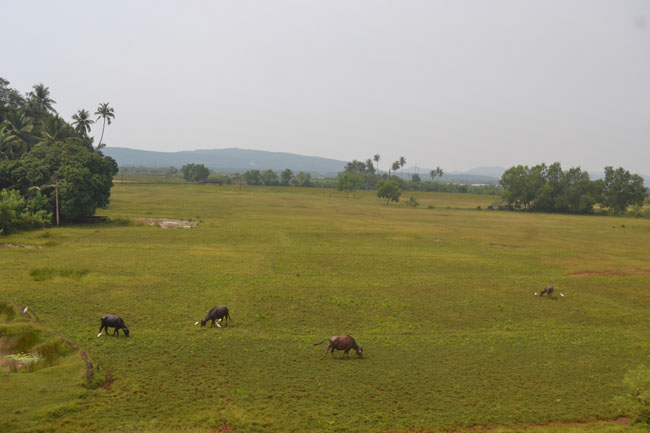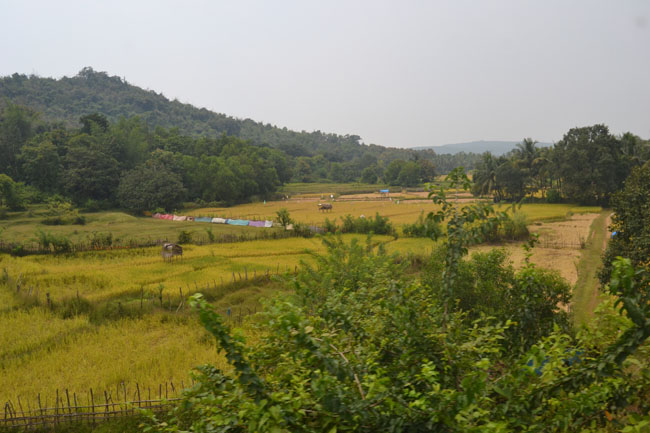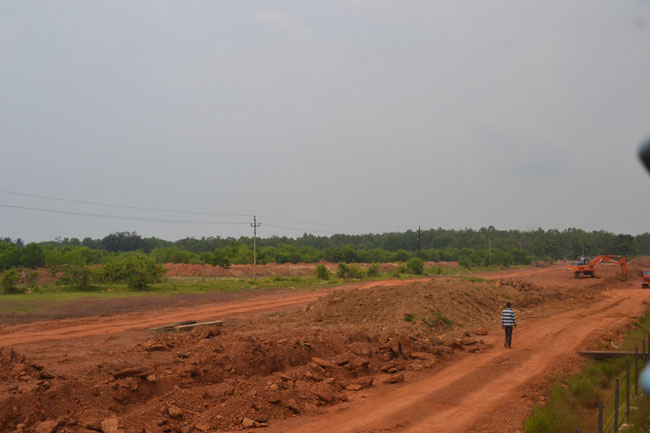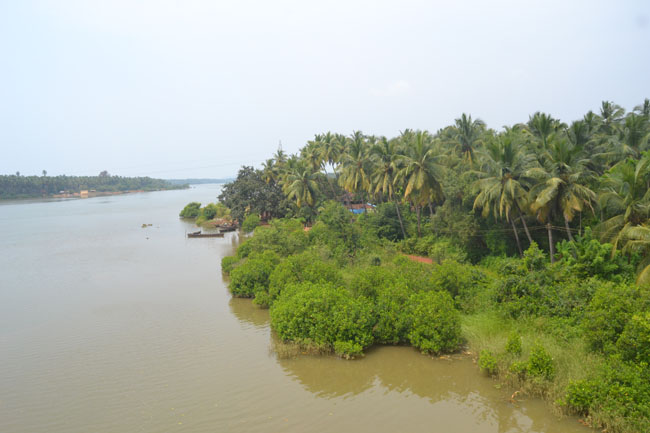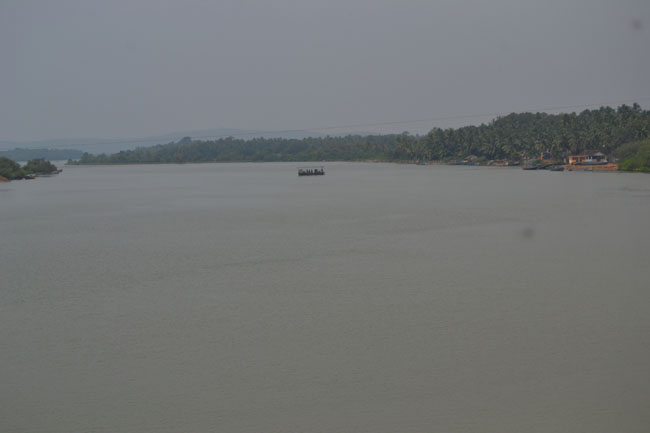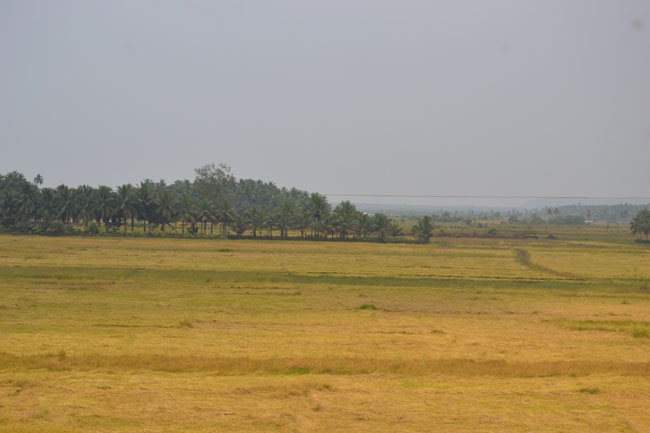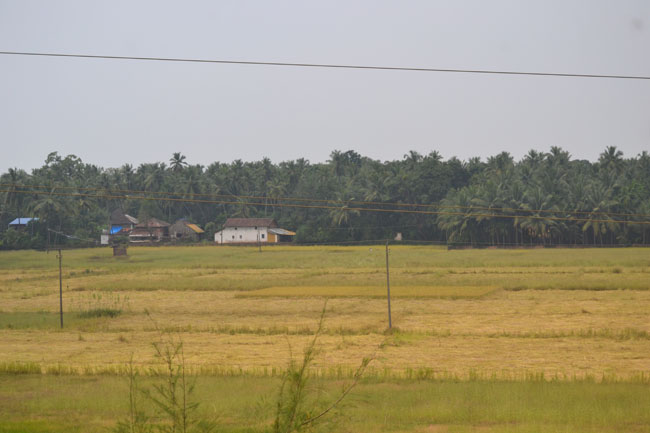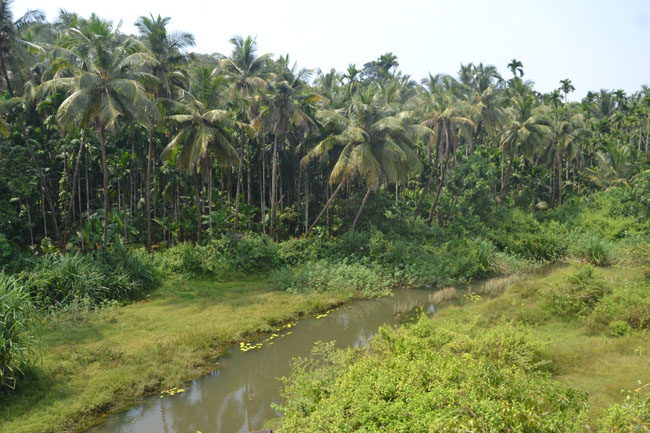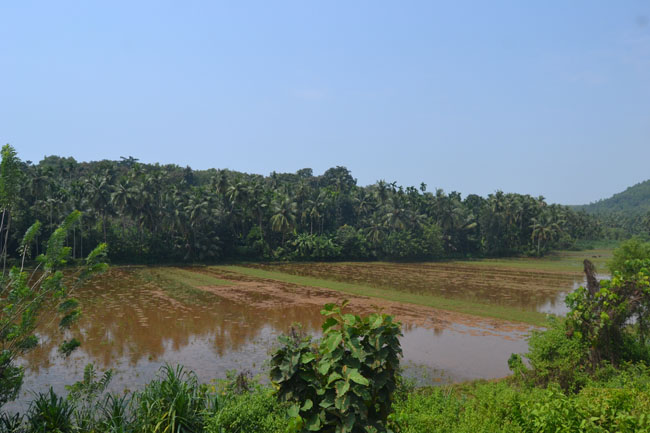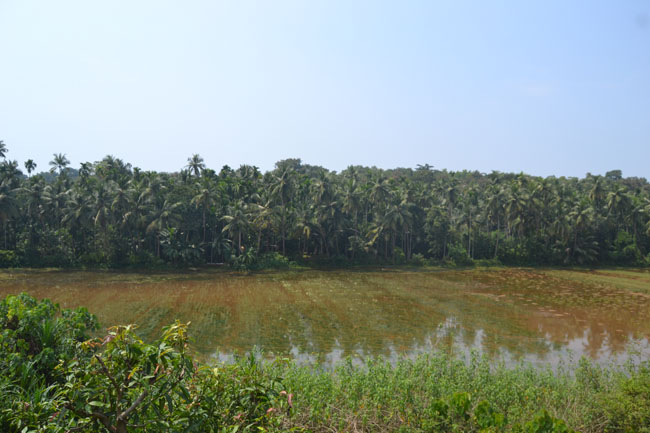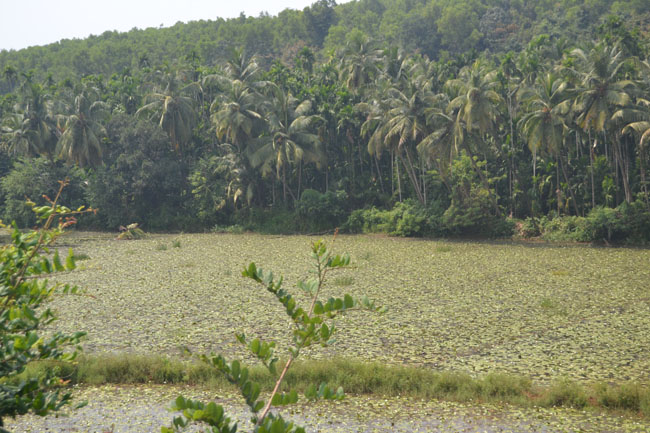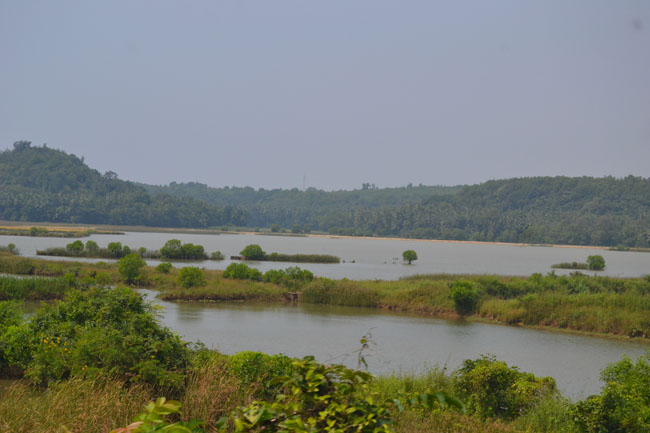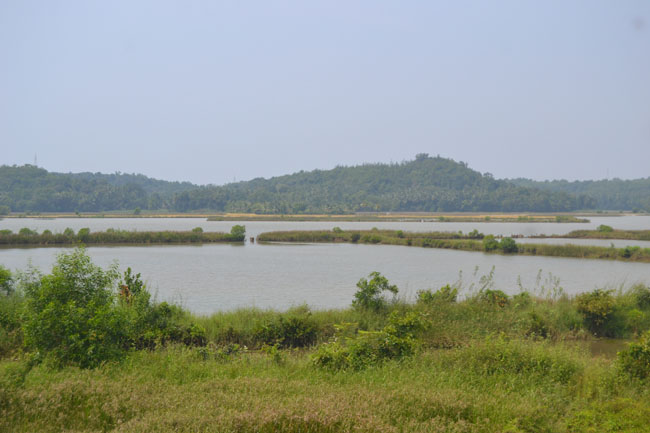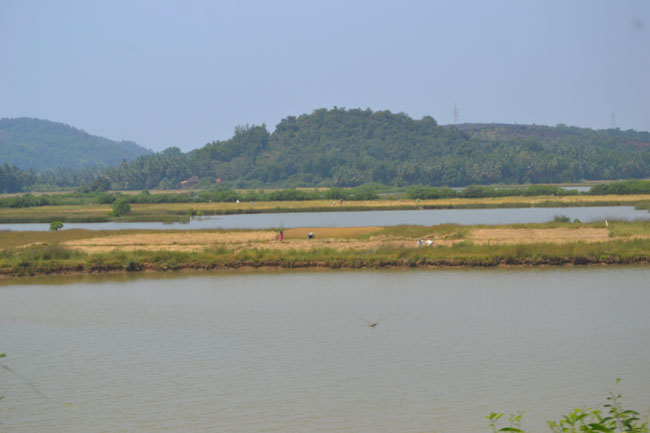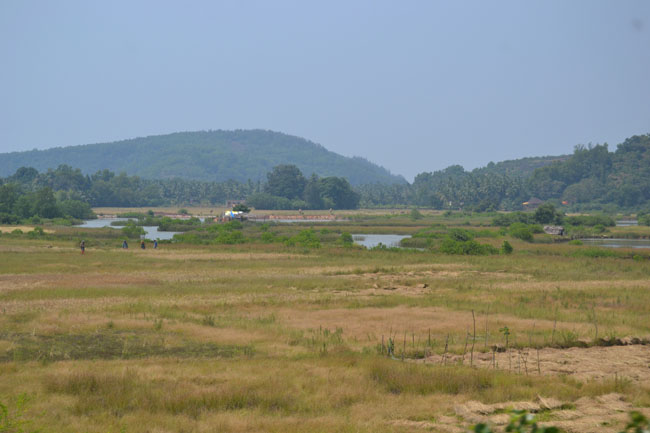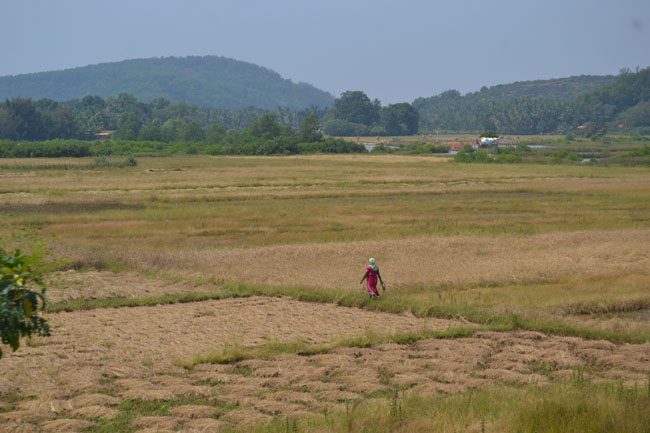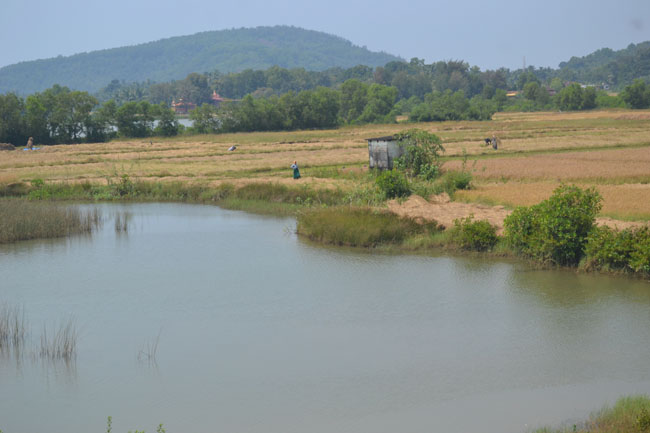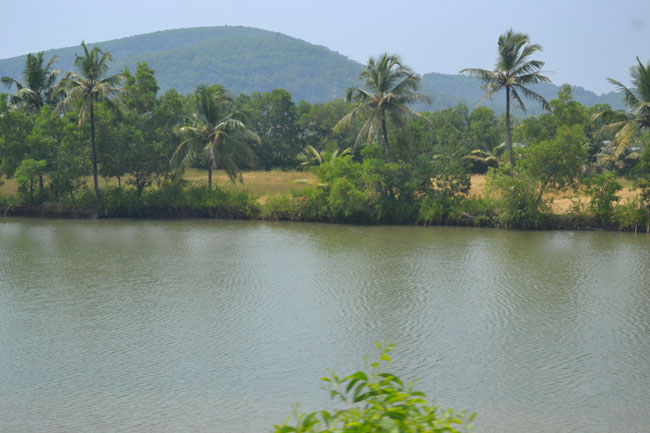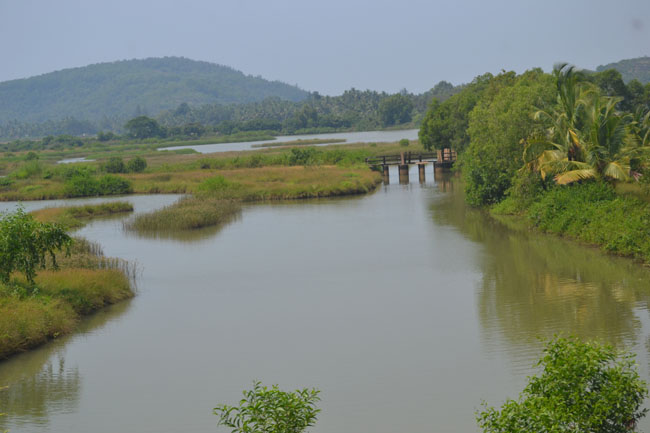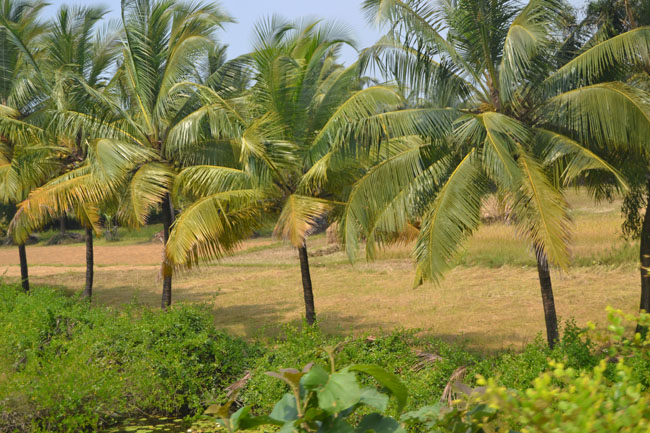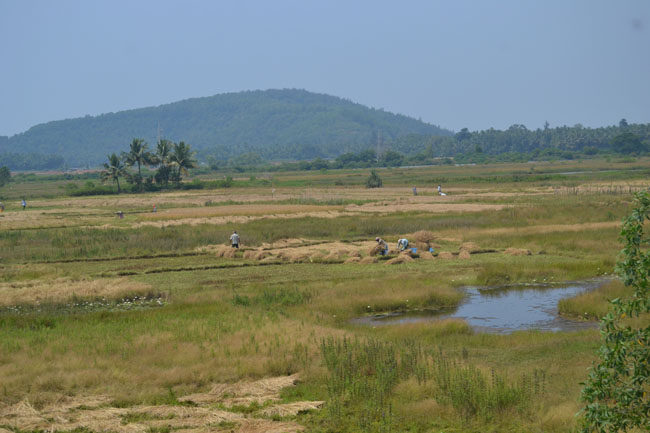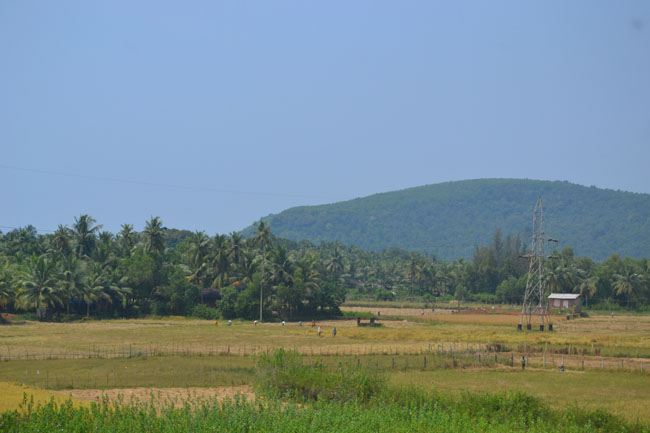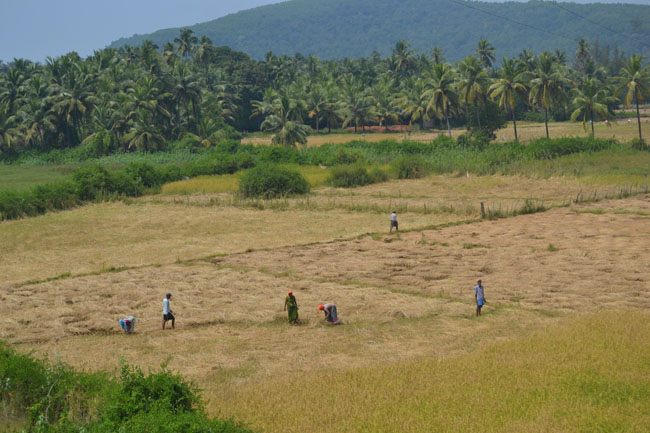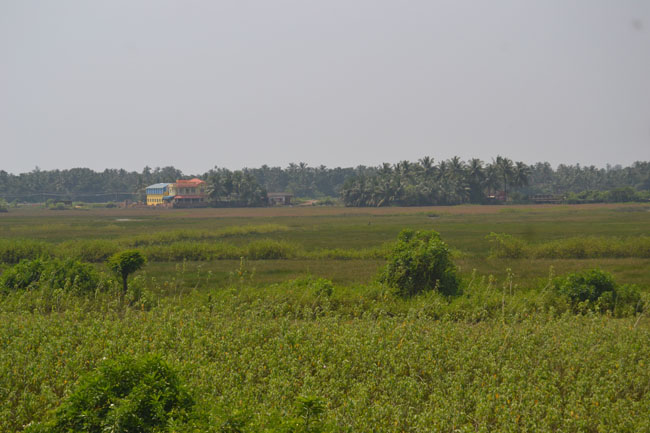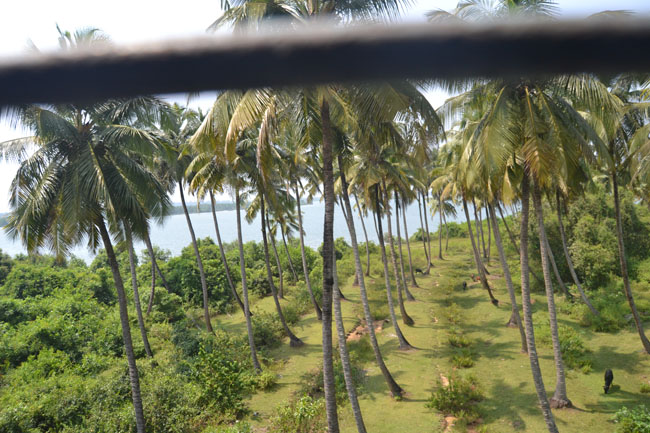 As the train moved forward, I could capture a number of pictures depicting different topographical features and scenes such as mangrove plants, backwater, grazing cattle, widening of NH 66, coconut trees in different formations, etc.
Though the write up is not exhaustive, I hope that the viewers of bellevision.com could have the rare glimpse of the fields with golden paddy and other features of the topography of Konkan as viewed from the Mangalore-Madgaon Intercity Express.