A good neighbour is a priceless treasure!
By Francis Saldanha

Bellevision Media Network



10 Oct 2016: As social beings, we instinctively desire to be around one another. This has given rise to towns, cities neighbourhoods, community centers, etc. where people meet and interact on a regular basis. A good next door neighbour is a priceless treasure, which everyone should strive to become, especially in a society where most of us will never get away from living next door to someone. My neighbour once said that "one of the best remedies for one's health is a good neighbour".
Good neighbour can play such an important part in our daily lives. Good neighbours become great friends, and in some cases like family. We all want good neighbours, but is hard to know how to be the kind of neighbour?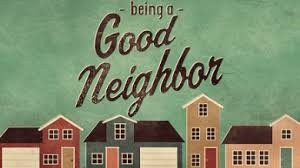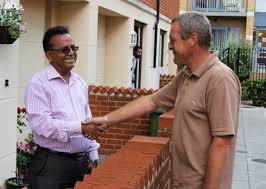 How can we become better ones?​. ​Many people today, particularly those who have grown-up with Facebook, Twitter, Instagram & WhatsAap have amassed relationships with people around the globe. But at the end of the day, how many are real friends. Friends and friendship mean different things to different people. So it is with being a good neighbour. Being neighbourly means different things to different people as well.
Depending on your personal preferences, being neighbourly might mean staying invisible except for a quick wave while getting the mail or emergency. Or you might think of someone being a good neighbour when he or she is available to help out with any unexpected need, whether it is to lend some groceries or give your child a ride to school practice when your car won't start.
What kind of neighbour do you want to be? If you are going to be a good neighbour, What does that entail?
Sometimes we might begin by examining our own personalities. Are we reserved or outgoing? Are we shy type or bombastic? That will play a part in what kind of neighbour we are. But the next thing to remember is that not everyone in our neighbourhood will be like us, which means it is important to get to know the people in our neighbourhoods.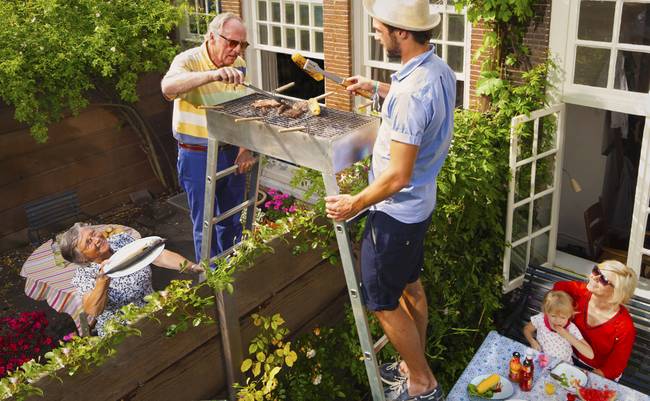 If we want to be good neighbours, we must seek a comfortable balance with our neighbours, as much as, is reasonable and safe. Part of the balance is learning about some of the traditions of our neighbourhoods or regions. In some parts of the world it is customary to bring a specially prepared meal or sweets for people moving in or when someone has lost a loved one. Opportunities such as these help sow the seeds of conversation that can develop into mutual respect, admiration and even friendship.
By becoming a good neighbour during good times is often simpler than during a crisis or natural disaster. If and when a crisis does arise, requesting help or providing help will be so much easier because of the relationships that have been forged.
When we are not really sure how to interact with our neighbours. We can just turn the situation around. A good neighbour is one who is there for his or her neighbours or a good neighbour is one who helps and serves in good times and bad.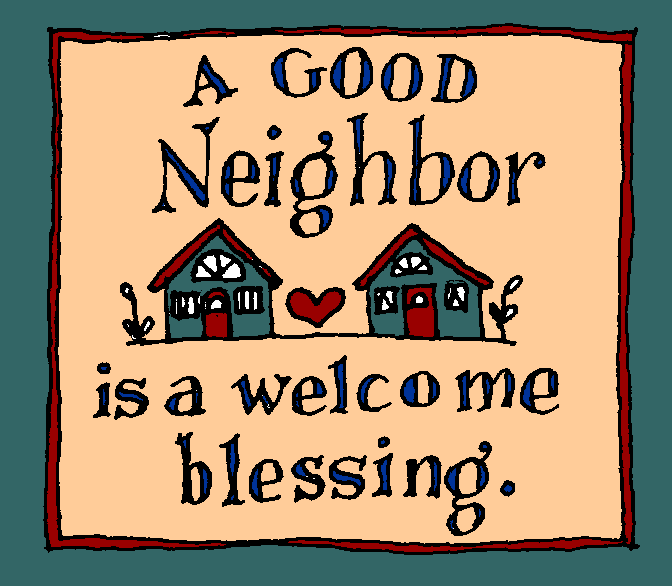 On the other hand, do not say your neighbour go and come back, and tomorrow I will give it, when you have it with you. Do not devise evil against your neighbour, for he dwells by you for safety sake. Sometimes that safety includes looking out for well-being of those who are around us while being respectful of their personal privacy and the property. It may start with something as simple as sharing some daily need food items with a neighbour, yet a small kindness can lead to so much more.
As we all know the famous quote, "You shall love your neighbour as yourself". Love does no harm to a neighbour, therefore love as, the fulfillment of the law, even if those around us don't understand or value​,​ being good neighbours, we certainly can!​.