My Experience as a 'Child Crusader' of collecting Recyclables
By Brent Adrial DSouza

Bellevision Media Network


Recycling just one plastic bottle saves enough energy to power a light bulb for 6 hours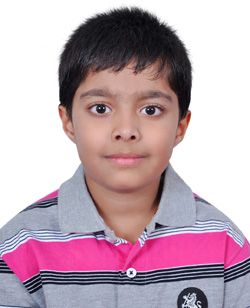 Brent Adrial DSouza
21 Oct 2014: While walking on the neatly interlocked broad and clean pavement of Dubai Silicon Oasis with my parents during the last summer, I saw a few DSO workers picking up the plastic bottles and plastic waste with their pick sticks. I asked my parents, why they pick up that plastic bottles and waste. They told me this:
"They collect this waste for recycling. Recycling is, processing used material (waste) into new useful products. Recycling uses less energy and controls air, water and land pollution in great way".
Waste items that are commonly recycled are paper, plastic, glass, aluminum and mobiles.
Benefits of waste recycling are many. Recycling helps to protect the environment. Recycling conserves natural resources, saves energy and creates jobs.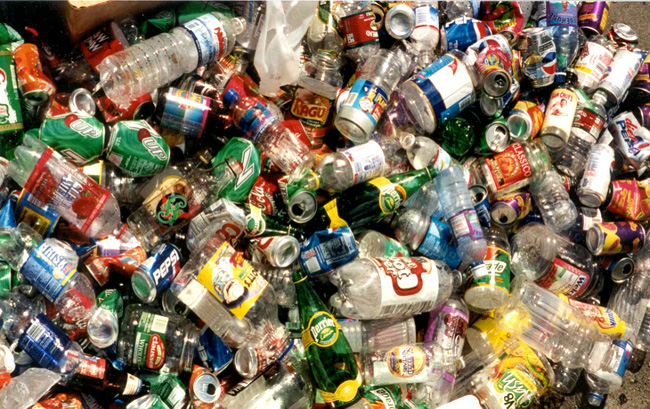 Vow! As a 7 year old child, studying in third standard, what can I do for this noble environmental cause? My parents motivated me to do something to express my concern towards the environment. So I became a 'child crusader' of collecting recyclables and set used cans and plastic bottles as my targets. I contacted my friends and relatives, sent emails, approached neighbourhood restaurants, hotels and even knocked on the strangers doors. Some of the families and friends responded positively. Not only did they collect the cans from their houses, but also spread my message to their neighbours and friends. Slowly my stock of the recyclables, piled up. A few others promised that not a single can from their house would sit in a landfill.
But all fingers of our hands are not equal.
My experience while collecting the recyclables

1. Some failed to keep their word. When I approached them for collection I returned empty handed. They weren't just interested.

2. A few turned my request down saying collecting cans would invite cockroaches, rats and rodents in their residence.

3. Some of the restaurants said they were too busy hence preferred to discard them into the garbage. Others said they could get fined by the municipality. I tried in vain to explain them that the stuff they were throwing away was too valuable to throw out. In an earnest request, I even provided plastic bags to them, yet they preferred to throw them to stink in the garbage.

4. A few other restaurants said it takes extra chores to empty the containers and then wash them. When I approached another employee of the hotel, the waiter said 'where's my tips?'. Probably he thought, I make money from selling recyclables.

5. A few mischievously smiled at me, but appreciated my work as a tiny crusader but kept their children away from recyclables collecting job.

6. In a few flats I had a different experience. Young graduate, post graduate ladies, nannies, house maids patted my back when I stood in front of their doors. They happily dropped plastic bottles in my carry bag.
The response I got from people was mixed yet encouraging. I marched to achieve my goal. Every evening along with my parents, I visited the nearby restaurants, hotels with a plastic carry bag in my hand. I picked up every can and plastic bottle that came along my way. Wearing gloves and masks we even peeped into the garbage bins. During my summer vacation, the scorching heat and humidity of Dubai did not deter me. While I was attending a summer camp, I collected all the empty juice bottles and packed them in my plastic carry bag. My parents too helped me while picking up the empty bottles. Looking at my initiative, some of the teachers of other classes were amazed and supported my cause.
What I learnt from collecting recyclables for a cause
It made me bold , confident and a leader in my own way. The various websites I visited educated me on the long journey of the recyclables. It created a sense of purpose to achieve it.
Over 200 Kilos of plastic recyclables I have collected and handed over to the authorities. How much world's energy I have saved to power the light bulbs for 6 hours. What a satisfaction I have today. Is it not worth remembering?
I salute my parents and the people who supported me.