Abkibaar double standards sarkaar
By Philip Mudartha

Bellevision Media Network


Mumbai, 22 Jun 2014: Union Railways Minister announced hike in passenger fares and freights. He said that the earlier UPA government had made that decision but had left it to him to implement. He also indicated PM Modi had endorsed hike. In other words, Modi sarkar decided abkibaar doubles standards sarkaar. Modi and BJP made false promises about controlling price rises if voted to power and did the opposite once elected.
The opposition parties cried foul
Laloo Prasad Yadav was among the firsts to hit out: Achche Din. Achche Din. The BJP has fired its first salvo at the poor people of this country. Whenever the BJP comes to power, they try and get a few people all the advantage. He was our colourful railways minister during 2004-09 in UPA-1 rule under PM Man Mohan Singh. I quote from Wikipedia description of his miracle:
When he took over, the Indian Railways was a loss-making organization.In the four years under his leadership, it made a cumulative total profit of Rs.2500 crores. His work in Railway Ministry was introduced as a case study by a prestigious Indian Management Institute. However, it has been alleged that the railway turnaround was a "cosmetic exercise", managed through fudging of accounts.
He left passenger fares untouched and found several other profitable sources of revenue for the Railways. He also improved on his first year's performance by stating a profit of 1400 crores with decreased freight and unchanged passenger fares in 2006. Then, in the 2007 Railway Budget, he increased the profit level to 2000 crores with the introduction of cushion seats in all unreserved compartments. In 2008,profits were 25000 crore.
Schools of management were interested in his leadership in managing the turnaround, with more or less the same IAS officers and the same workforce who worked under the previous ministers. He went to and addressed over a hundred students from Harvard, Wharton and others in Hindi. He has received invitations from eight Ivy League schools for lectures.
Sadananda Gowda is no match for the wily Laloo
He lacks both charisma and political skills of the Bihari. Laloo employed his usual creativity in implementing unique pricing policies which his successors ignored. Gowda simply followed his Karnataka friend, MallikarjunaKharge: the IAS officers of the Railways Board know their business. If railways make losses, lower fares and freight rates must be raised.
It makes common sense, right?
Wrong.
According to a tweet by Gujarat CM named Narendra Modi on 7 March 2012.
Narendra Modi @narendramodi
Just before Rail Budget UPA has suddenly increased railway freight rates bypassing Parliament. Wrote to PM against this http://nm4.in/zrvlyV (8:39 PM - 7 Mar 2012)
Abkibaar Double Standards sarkaar
Congress leader Digvijaya Singh mocked PM Modi. He too was CM of Madhya Pradesh. He should know. Politics is about opposing anything and everything the government of the day does while in opposition and doing the same thing when voted to power.
When wrong makes it right?
Imagine PM Modi fired Gowda and hired Laloo as his railways minister. Better still, if he hired me. How the wrong can be made right? I offer my free advice:
In my follow-up article to my experience of using Mumbai Metro at both Andheri and Ghatkopar suburbs, I presented a vision for modern mass transit terminals: commercialize the air-space at the train stations.
In our big cities like Mumbai, during pre-independence days, British Empire allotted vast tracks of real estate to Indian Railways. Slums-lords set up illegal shanty-towns in unutilized plots of lands along the tracks. At stations, the platforms still flaunt shabby tea-snacks and newspaper stalls auctioned at a pittance tender fee to private vendors (who may have won their bid by paying under the table).
Look at ultra-modern Train Station in Seoul, Korea: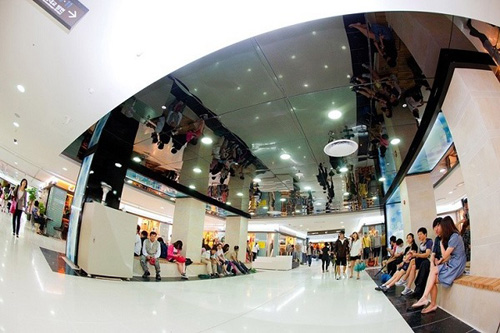 Mass transit systems in Seoul, capital city of South Korea are my personal favorite. They have blended popular activities like dining, shopping, attractions for family outings, art and cinema, relaxation and assortment of lifestyle needs of travelers with the basic commuting services. Commuters do not have to leave the terminal and take expensive car or taxi trips to crawl to malls in busy junctions.
Look at Union Station in Washington DC: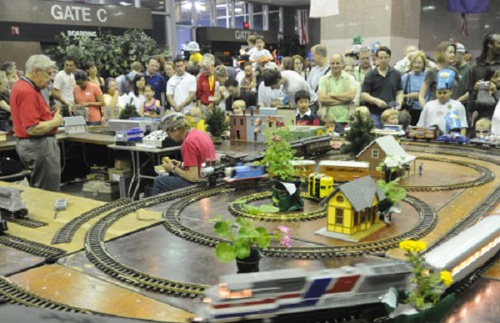 The above is a view of Union Station of Washington DC, the capital city of United Sates of America. Gowda could emulate its design for every major train station in Mumbai and similar cities. Andheri and Ghatkopar certainly fall in that category.
The possible ideas as solutions in addition to Laloo tricks:
1. Generate revenue by leasing of air-space above train stations to commercial ventures for shopping, dining, and recreational purposes. The leasing auctions in transparent and open auction on BOOT would bring in several thousands of crores per station from private or joint sector public-public-participation (PPP) models. Some of our airports are modernized since liberalization. Expressways and Bridges have also been built under toll systems.
2. Give autonomy to Zonal Railways to introduce their own fare structures and mechanisms with annual profit objectives and ROI targets. The railway minister and Railway board relinquishes its iron-grip on all aspects of administration including personnel policies like hiring, training and personnel promotions. Revenue loss due to cheating in connivance with TCs and station masters can be solved only by trust and empowerment at zonal level.
3. Turn Railways into a listed company with its shares traded for investors.
A first hand travel account in USA:
Here is how my wife and I traveled from Washington DC to New York City Centre. We walked a few blocks lugging our briefcases to nearest underground metro station and rode it to Union Station in 11 minutes. My cost is USD4for two. We rode a few interconnecting escalators to food courts on second floor and ate breakfastwithin next 12 minutes.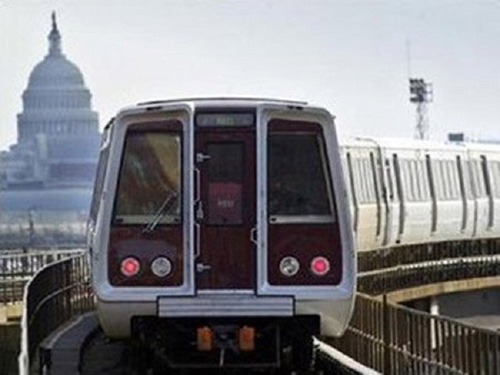 Our express bus to New York City was leaving from the parking bay located on fourth floor in 8 minutes. We rode another set of escalators. We did not huff, puff, pant or sweat, which is what we experience in our own country. I did not have to hire porter services.The privately-owned major bus operator dropped us at Penn Station in New York City four hours later. The trip cost me USD43.50 for two.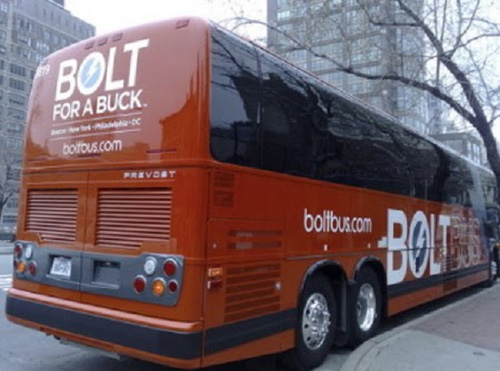 The bus driver had allowed us a quick 15-minute mid-trip break to order our coffee or use toilets. No, not a roadside shabby kiosk; but at a swanky mass transit terminal which had all the traveler conveniences including food courts, clean toilets, shower facilities, shopping, long-distance automated telephone booths, and even massage services. A total commuting experience, that is.
I would have spent USD25 on a taxi to get to Union Station and forty-five minutes in road traffic. The Amtrak train tickets were priced at USD68 per coach seat in air-conditioned cabin, which is the lowest class offered in intercity express (ICE) trip. The distance is 370 Km. The travel time would be 2hrs 45 minutes. We traded our 75 minutes for cost savings of USD92. 50 (We saved Indian Rupees 5,550 by taking a bus instead of Amtrak ICE coach seat).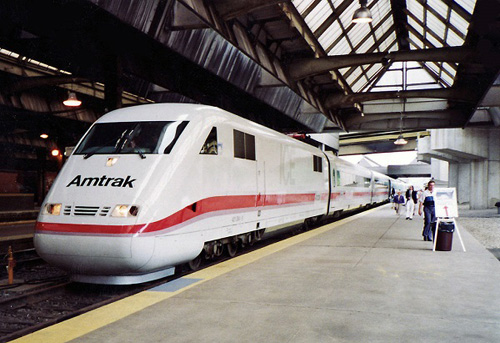 How is this experience relevant to a poor country like ours? We do not afford high fares like those shown above. We are in India and not a rich country like USA. This cry by our middle class on behalf of the poor requires case studies to understand the claims.