The 'Temple of Education' that moulded the lives of thousands
By Valerian Alva

Team Bellevision

Education is what remains after one has forgotten what one has learned in school : Albert Einstein
26 December 2013 : Even in mother's womb, parents start planning as to which school their child should go to and what they should achieve in life. It is the school which has become so important for the children's growth as all parents know that what a good school can do to a child's future.
Today we have several options as whether to send to English Medium School or Kannada medium. Also in each medium of teaching, there are several choices. We may have 5 – 6 schools offering English medium education while same number of schools will be offering Kannada medium in our coastal Karnataka region. Parents have the choice and when having only one or two children, they opt for best possible school as no parent will compromise on the education of their children.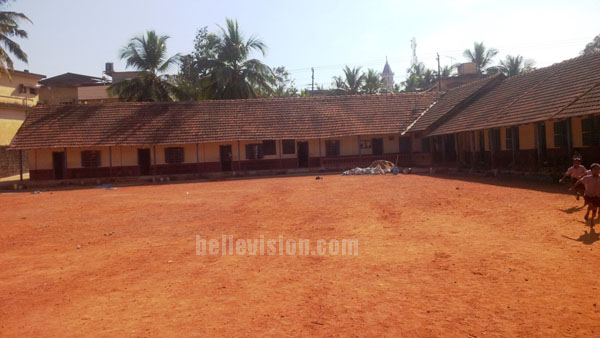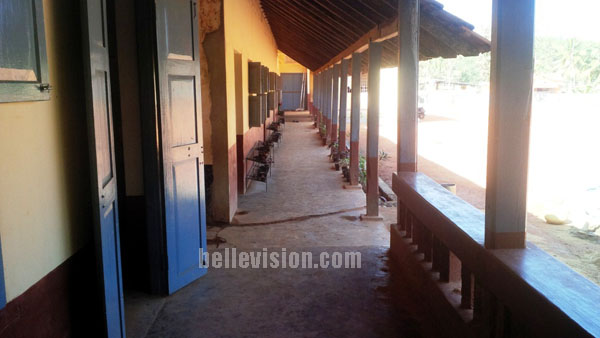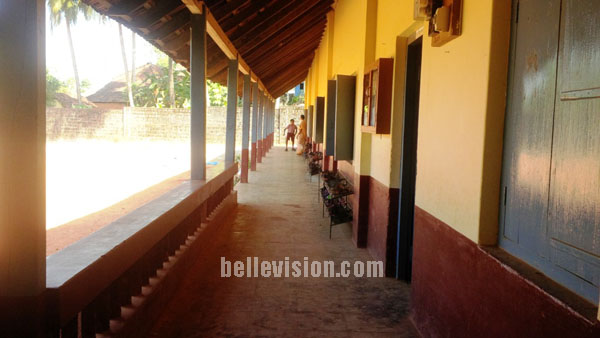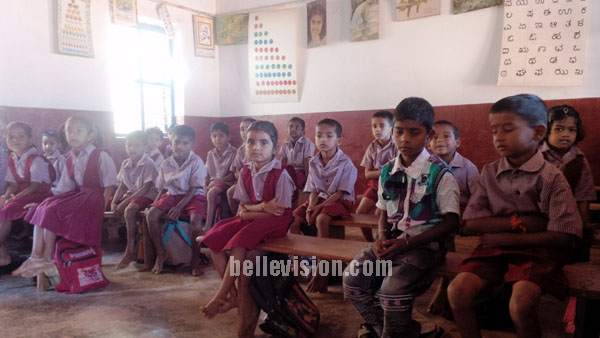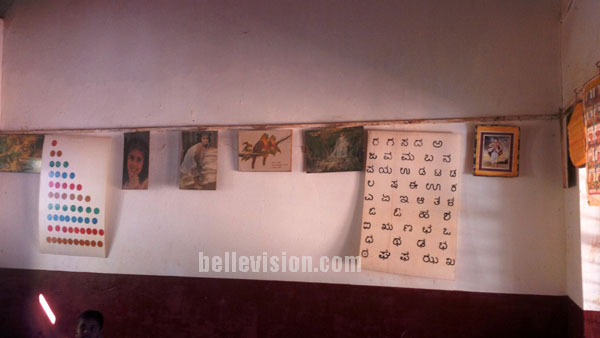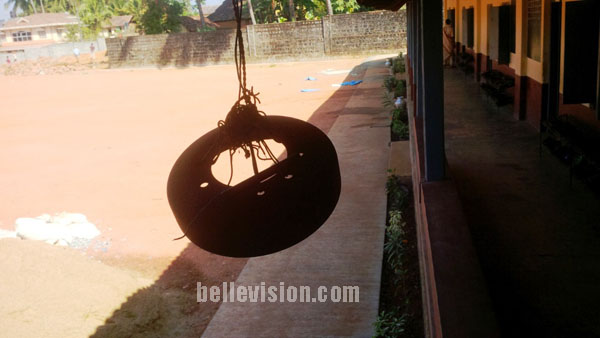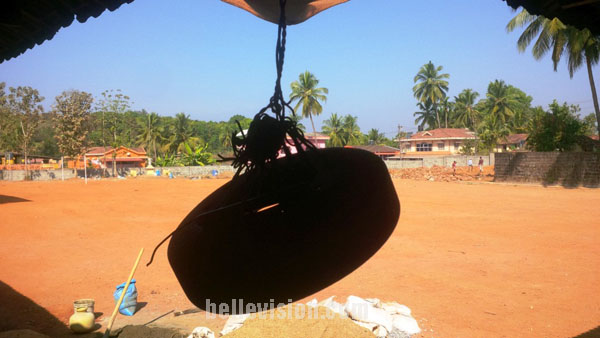 But the situation was entirely different when we started our primary education. In mid seventies and even until eighties, parents didn't have any choice. Even though there were a couple of options, no parent would go to that extra mile just because they could afford such education due to economic constraints and other issues such as transport, distance …. Etc
In Moodubelle, it was natural choice of every parent to send their children to Church Aided Higher Primary School as it was the only recognised and reputed school in the whole village. Even though there were couple of small time schools were in the outskirts of village, it was every parent's wish to send their Children to Church Aided Higher Primary School.
Parents were sending their children for a specific reason, be it's a Hindu, Christian, Muslim. For everyone there was one school and they had much trust and confidence in this school. They only knew that their children would be in safe hands. The teachers who worked long years in this school made it as their passion to teach every student without thinking anything about the benefits and rewards. It was the Church Management which guided the school to reach higher heights and every teacher of this school has been looked up with much admiration and respect.

Almost all the students were from agricultural background as their parents were farmers or daily wage earners so they knew that pain of getting two square meals in a day. As the parents were not much educated, they left their children's fate in the hands of teachers and I must say that the teachers of this school have done their job commendably and today the students have spread all over the world and have found success in their lives.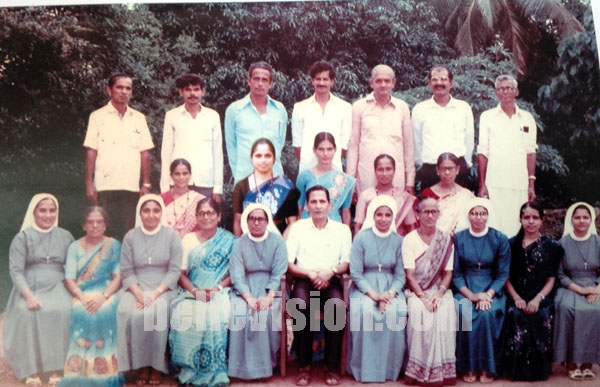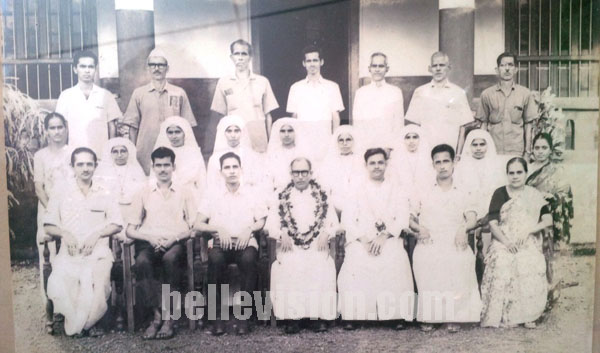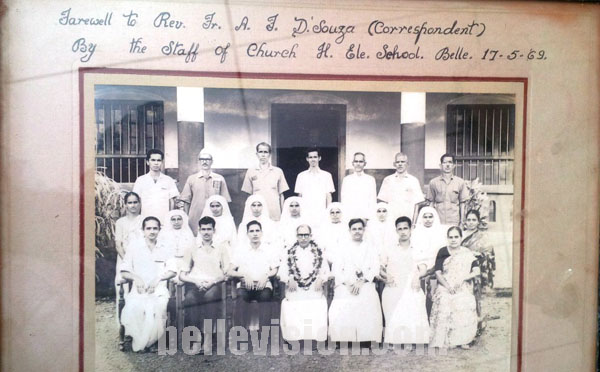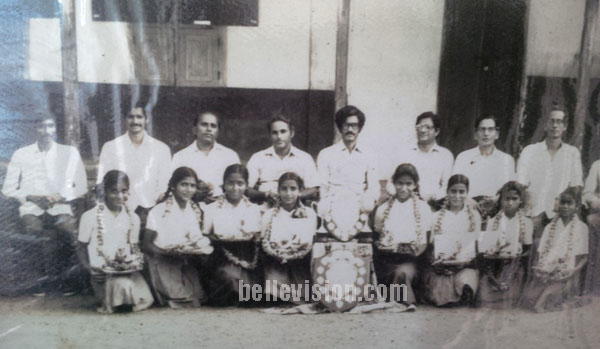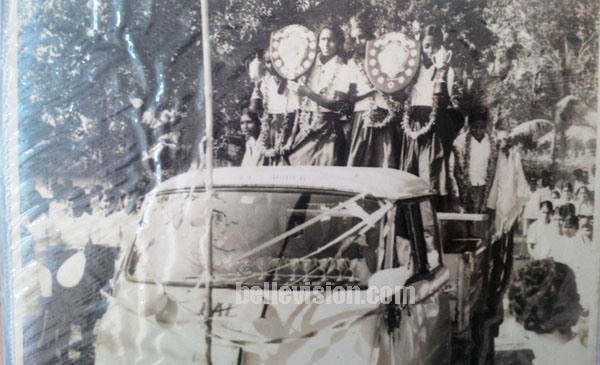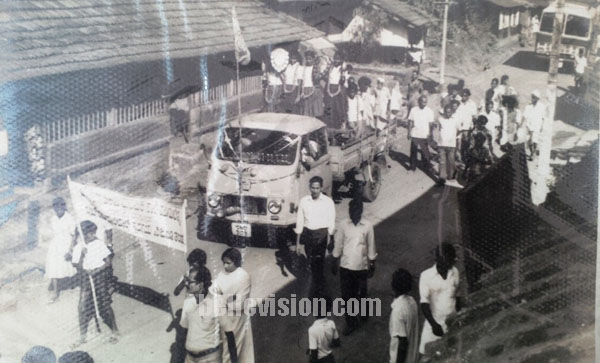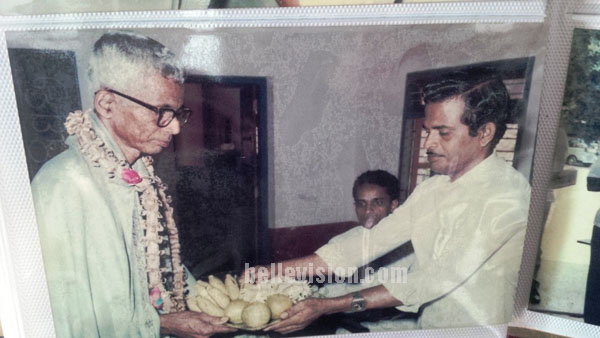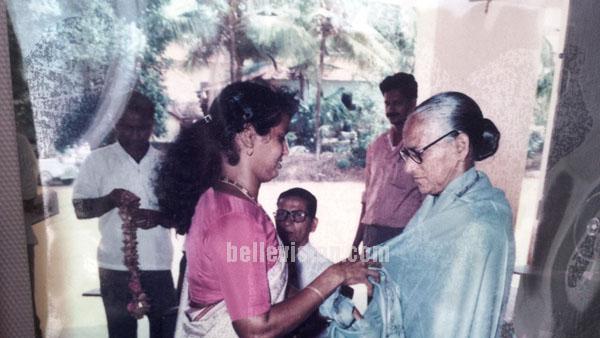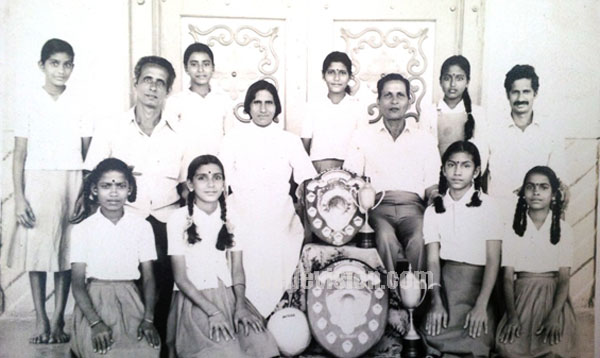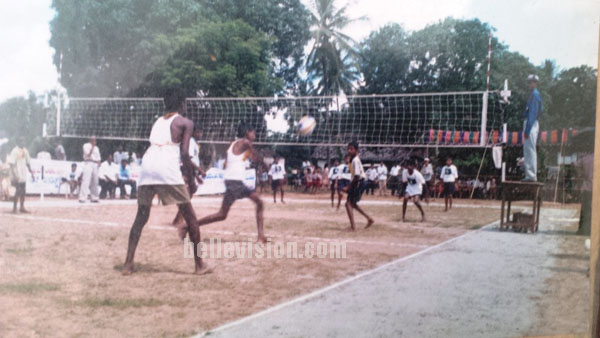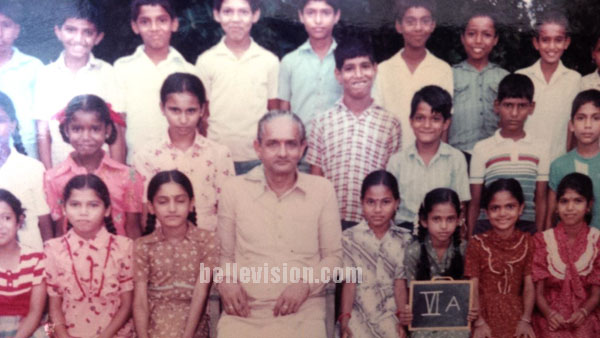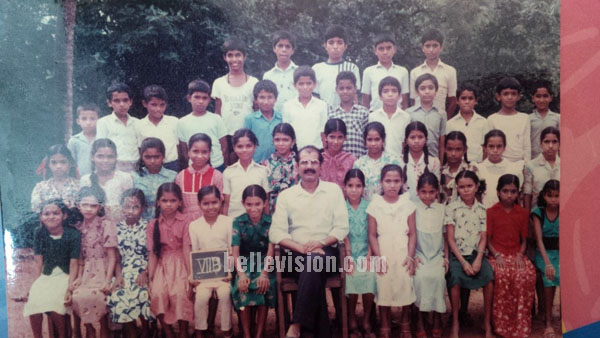 The main asset of any school is its students, its teachers and its infrastructure. Belle school was blessed with good infrastructure, thanks to the administration of Church as they had provided well maintained class rooms, play ground, auditorium, library and other materials. Even though the fee collected from students was a very meagre amount, Church has contributed in big way for the school building and other infrastructure.
The other main reason for sending their children to this school was the teachers. These teachers were so dedicated and so involved in the school activities that the parents were always felt safe and assuring to send their children. I can recollect several names of these teachers such as Headmaster Bonifas Barboza, Sadananda Rao, William D'Sa, Raphael Aranha, Sylvester Mathias, Clara Saldanha, Albert master from Kanajar, Mary Noronha, Leena D'Almeida, Leena Aranha, Lilly D'Souza and sisters from the Loreto Convent. Yes all these teachers have played a big role in our lives, no doubt.
During this centenary year, I would like to specifically remember two teachers who have greatly contributed in the success story of Belle Higher Primary School
Mr.Bonifas Barboza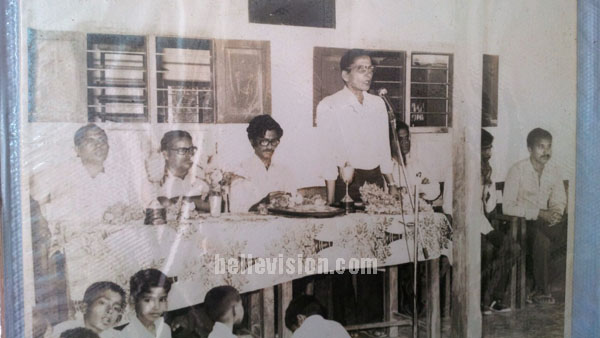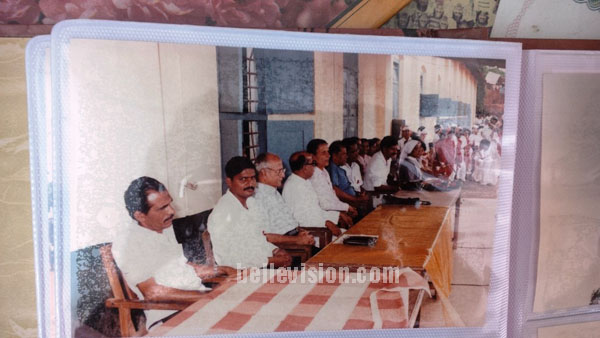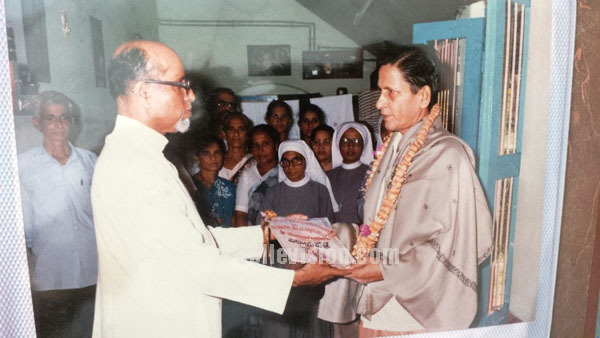 The cool headed, quiet and sincere person took the school to greater heights. It was his administrative skills which helped to shape up the future of the school. As Bonifas Barboza was having very good connection with the Church administration, it helped him to run the school for several decades. For an administrative position, one need to be cool headed and must have a lot of patience. Bonifas Barboza was the right person to head this institute with his sincerity and hard work.
During the difficult times when the economic conditions were not good, it was Bonifas Barboza who headed the institute which could provide education to the children at very low fees. Bonifas Barboza helped several students to get the education free of cost as for him providing education to every child was his mission. I remember when I was in sixth and seventh standard, the total student strength was more than thousand and I still remember the board hanging outside headmaster's room which was showing total strength of students.
Bonifas Barboza started several projects for the children such as mid day meal (initially we were getting 3 table spoons of nutrient powder and later it was made into a cooked form like sajjige). He also started Sanchayika scheme wherein children could deposit small amounts to their savings pass book which was yielding interest. Also Mr.Barboza was very supportive in sports activities and always encouraged students to take part in volley ball, Koko, athletics and other sports.
I still remember the days when health of headmaster Bonifas Barboza deteriorated and he had to undergo surgery. During this time the whole Moodubelle was praying for his recovery and surely the Almighty God has listened to the prayers of all the students as well as all the people of Belle. Irrespective of caste, creed, religion everyone supported and Mr.Barboza was fully recovered to take the charge of school administration.
Mr.Sadananda Rao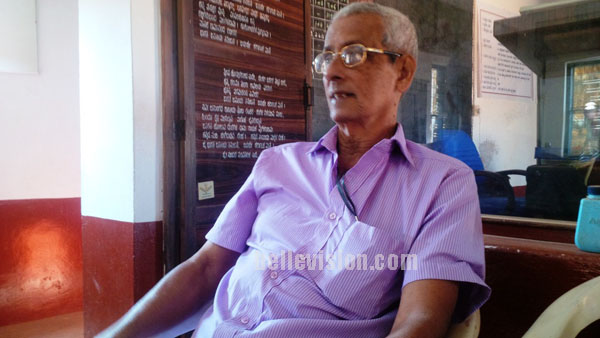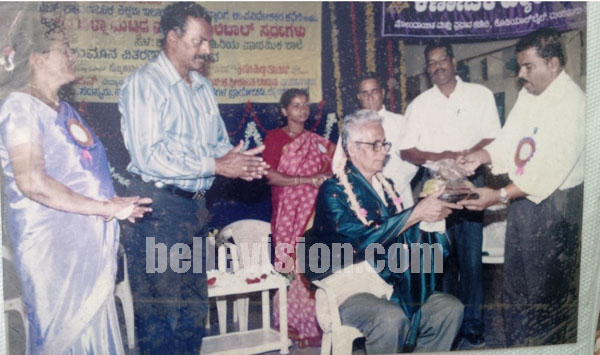 I must say that this teacher was the real face of Belle Primary School. His commanding voice, teaching style and the discipline all made a big impact on every child's life. For Sadananda Rao, everything starts from word 'discipline'. He was as if the school inspector and just the sound of his sandals walking on the veranda would send shivers in every student's heart. This discipline uncalculated at the young age surely helped his students during their growing up stage.
Sadananda Rao was a very effective teacher and a good administrator. He used to teach us Kannada in seventh standard. His class was the toughest class every student wanted to get it ended as early as possible. Those Kannada poems recitations, the punishment to stand outside the classroom for the whole period was really making every student to take the subject very seriously. And then the looks of other students and particularly the girls would make one embarrassed. It was the fear that the other students may convey the message to parents made the students to study and get good marks. The lecture during the morning assembly, conducting school parliament, announcements at sports day events, the organizing skills at the school day event, participating in inter school and taluk and district level sports events all were possible because of the sheer selfless service by Sadananda Rao. At that time every student cursed at the teacher and no one knew how it was important to impart discipline in every student's life. When we look back today, we do realize the importance and we thank you these teachers for shaping our lives,
The day Sadananda Rao retired from the school was one of the sad days in the history of this great school. A true gentleman and selfless leader left a big void and this could not be filled in the later years even though there were several other teachers who were capable of continuing the legacy


Times have changed
Yes, the good old simple and hardworking time has changed and the wind of modernization started t blow very fast. By early nineties, English medium schools started to mushroom and with the economic situation improving, thanks to Gulf money and income from Jasmine cultivation, parents started to look out for better schools for their children. By this time the new trend of two children was widely accepted by parents and it was imperative for the parents to send their children to bets possible schools outside Moodubelle. Rest of all is history which we all have seen.
Today, this great institution is celebrating its Centenary; it's a great and a historical occasion for all its old students. I am sure every student wants to go back to the corridors and veranda of this school and relive the memories. Let us all try and contribute to the Centenary celebrations by attending the events, supporting our beloved school in its future projects and praying for the good health of our teachers.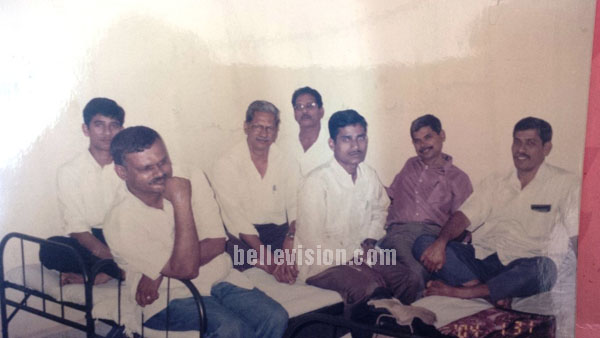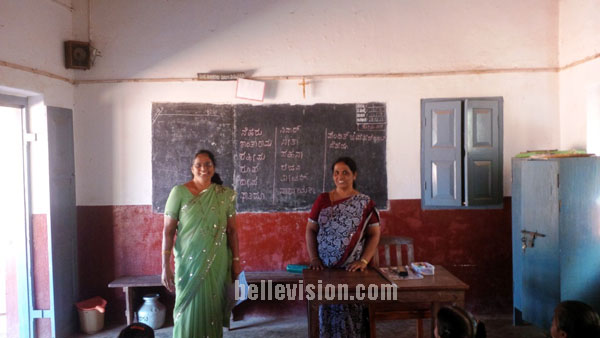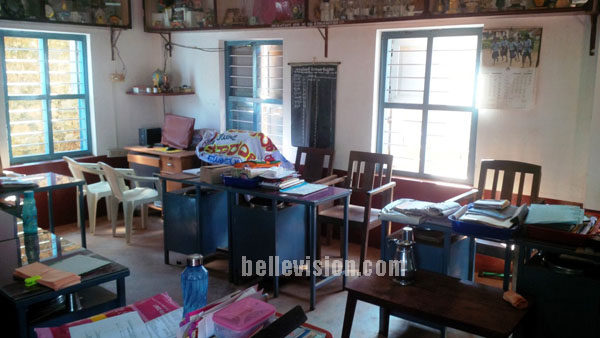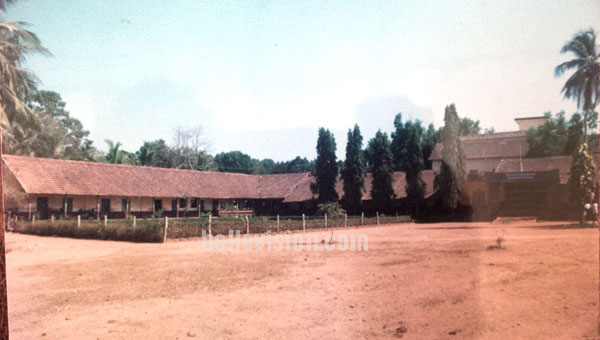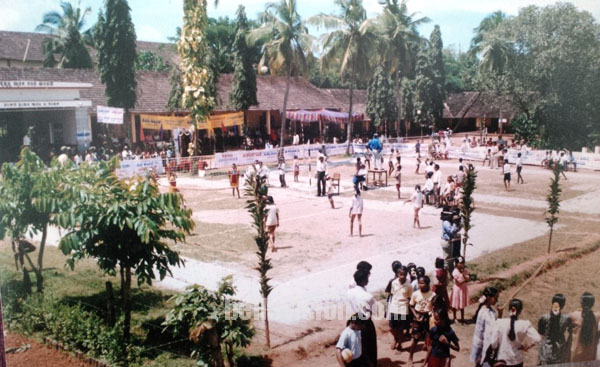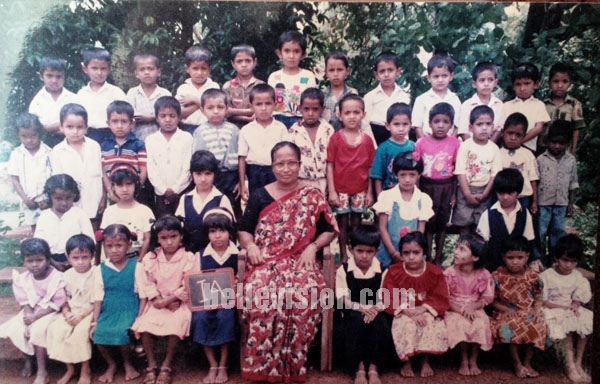 Old students and the School
Even though the students pass out of school every year and enrol themselves in high school and other institutes, still the bond between the first school can never be broken. When the student of this great institute grows up in his life and achieves success, fame it is the responsibility of the students to give back to its alma mater. There are several ways in which one can help the school. At least visit the school once in a year or whenever you go back to your roots on vacation or holidays. Try to understand the needs and support the institute wherever possible in this competitive world.
Having understood the need and responsibility of old students, the old students from Dubai have this time come forward and sponsoring the cultural event on the old students and parents day i.e. on 30 December 2013. A mega musical event would be organized by the old students from Dubai which will be attended by the Golden Voice of Coastal Karnataka Ravindra Prabhu. He will be accompanied by Sowmya Bhat another great singer from Mangalore. These two great artistes will be supported by old students of Belle primary school namely Valerian Menezes, Anita Alva, Carol D'Souza, Loreen Alva, Carol Quadros and Robin D'Souza. Leading musicians of Coastal Karnataka will be providing scintillating music while professional dance troupe will be in action.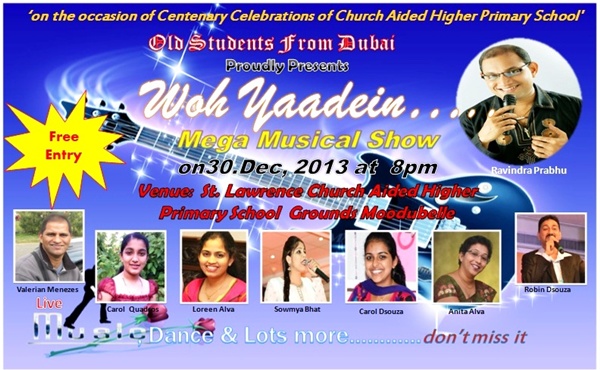 This could happen only because of the support from old students from Dubai who have taken the lead and also contributed financially. These sponsors of this mega event are:

Ronald Aranha, Ronald S DSouza, Wilfred Menezes, Elias DSouza

Valerian Alva, Ivan Menezes, Anil Dalmeida, Avil Dalmeida
Sannu Monis, Ashok DSouza, Manoj DSouza, Godwin DSouza
The zeal to give something back to the institute has brought all these like minded people together and this shows that the old students can do a lot for the institute
Come let us be part of making history in Belle ...