Tuitions Classes, Coaching Centers, Tutorials: Boon or Bane?
By Philip Mudartha

Bellevision Media Network


29 Jul 2013: This is a standard job description for hiring school teachers: To impart knowledge and learning skills to the students in his/her assigned class in a manner that meets the professional standards of the school. Most importantly, the teacher should have the love of educating children, the love of learning and the ability to impart a love of learning to children.
The word 'love' occurs three times. That is appropriate if teachers practice what they accept while signing up for the job. In Chapter-3, we have seen that poor teacher quality and commitment is a major problem in our basic education system. In this chapter, we will examine how society is trying to cope with the problem. Apart from fee-charging private schools discussed in Chapter-3, private tuitions take up a large market share of business of filling gaps in our education system.
Tutorials and coaching centers have mushroomed everywhere in cities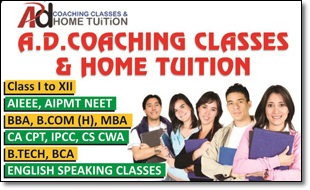 In the lane leading to my residence in suburban Mumbai, there are eight of these tutorials within 700 meters between the church-controlled high school and my housing colony; there is only one liquor shop. Private Tuitions are more lucrative than selling alcohol. In researching for this article, I spent hours patiently waiting in front of them and watching boys and girls coming and going till late evenings. A bulk of them came from slums in the vicinity. Private tuitions which were a privilege of upper and middle classes during the seventies is now a regular part of lives for over 80% of urban students, even at primary level. They are non-existent in developed countries and some developing countries I have been to. At least they are not advertised as here in India. In my lane, there are no less than a hundred billboards. Meritorious and rank-holders stare at us from one in two BEST buses giving credit of their success to tuition classes.
The perceptions of parents about competition is also to be blamed
The parents are stressed unnecessarily about competition in modern day life. Their anxiety to settle their children in happier and prosperous lives than their own explains the pressures they bring upon themselves and their children. This behavior is viral; parents compete with their neighbors. The coaching centers are a natural beneficiary.
I hold a negative view of regular students enrolling in these institutes. They are expensive and due to enrolment of one or more children in them, often a family budget is stressed. Nutrition and health suffers due to financial burden as well as lack of sufficient sleep and rest. Parents must demand and get better teaching quality at regular schools. Students must develop an attitude of openness about their abilities with teachers and clarify their doubts.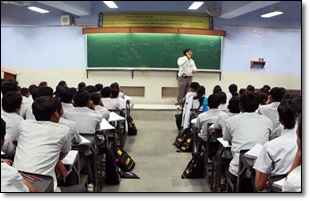 Many regular teachers sign up with tutorials to teach after school hours, thus trapping themselves with vested interest in the success of an institute other than the regular school. This nexus between teachers and coaching centers should be broken by combined might of law, student council action, parental watch-dog bodies, and social activists. The vested interests will argue in favor and propagate that they are a boon.
The voices arguing that they are a bane and weaken education system are gaining ground with emerging new trends in recruitment practices. Increasingly employers hire based on tests, personal interviews, group discussion and panel interviews (GDPI) and other filtering techniques. A particularly 'book-worm' high percentage candidate may not do well because he/she has spent all energy only to score in examinations. Guess questions, model questions and even clandestinely leaked questions form the basis of coaching in these institutes, thus defeating the purpose of education that I stated in Chapter-1: a well-rounded development of students.
The tuition classes is not an urban phenomenon anymore; rural students take tuitions
This website does not display ads of tutorial institutes, by whichstandard we cannot conclude that tuition classes have not lured rural parents and students. Urban parents are acutely anxious about competition unlike rural parents. They also have relatively higher disposable incomes. However, rural aspirations are rising fast. High income villages in Udupi and DK are embracing semi-urban lifestyles. This shift in parental behavior provides rural teachers with opportunities to give private tuitions in homes and coaching centers.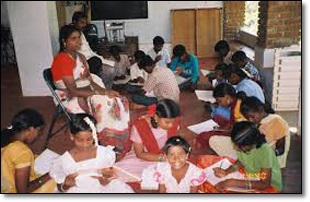 I do not have official data; but, I narrate an anecdote. In Karkala, I have personal information on after school hour tuitions given by school-teachers within school premises at additional fees. Though these are school management controlled, they too negatively affect teaching quality in regular classes.
While parents of 6-15 year old children are best judge and have the freedom to make decisions perceived to be affecting the future of their children, I am steadfast in my assertion that enrolling children in tutorials is like taking up two jobs and working sixteen hour shifts with a hope of a brighter tomorrow. The stress will certainly stigmatize the children and affect their creativity negatively.
Why then tuition classes are so popular?
Firstly, parents cannot help in doing the homework due to their limitations. Secondly, crowd mentality: since my neighbor, friend, classmate goes, I must go too. Thirdly, teachers hold back their best at school and give their best at the tutorials. Fourthly, tutorials focus on practice problems, guess questions and mock examinations unlike regular schools, which focus on concepts and theory. Fifthly, tutorials conduct screening tests, enroll already brighter students and keep weaker students out. Their screening tests ensure greater homogeneity in the class and makes coaching task easier for teachers. Sixthly, their success is due to the education system that awards a certificate based on marks scored in final board examinations held under external assessment and vigilance procedures.
There are two silver linings in this scenario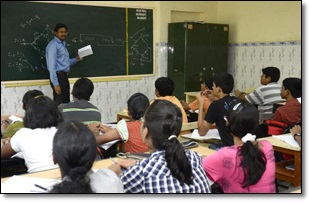 Firstly, boards of education are beginning to recognize internal assessment scores of a student through the year. They calculate an aggregate score based on weighted average of both internal and external assessments. Secondly, more and more vocational colleges, tertiary educational institutions and deemed universities offering professional undergraduate courses are following the western practice of their own admission criteria. They hold examinations and interviews after an initial screening based on scores obtained in standardized tests such as SAT, ELT, TOEFL etc. The marks secured in SSC/HSC/AISSCE may be used as an input in final admission decision making, but not the main contributor. Both these developments will help in shifting student attitudes in favor of holistic learning achievement from the bookworm mugging kind. Education should return to where it belongs: schools, teachers and students.
Self-study, time management and self-analysis with emphasis on SWOT are critical tools and techniques for a student to improve learning process and build competencies required in the job market. Detailing of guidelines to students and teachers will follow in Chapter-5.
Also Read
Part 1 : The resurrection of Humanities Stream in degree programs

Part 2 : The secondary school courses of study and syllabi
Part 3 : Basic Education: Challenges and Opportunities