The secondary school courses of study and syllabi
By Philip Mudartha

Bellevision Media Network


15 July 2013:
Further to my previous article on education system titled: "The resurrection of Humanities Stream in degree programs" and a series of articles will be published on this subject. In this second article I would like to dwell on various Syllabi and Boards that govern the educations systems and educational institutions.
With increasing recognition that education should help students to develop a well-rounded personality, the bodies and officials administering the education systems have rolled out an overhaul of school syllabi across the nation.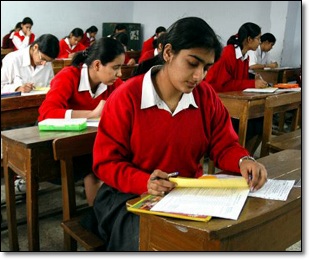 Education in India is largely controlled by its state governments. The state governments have education departments which are supervised by appropriate ministries. As the ministries are headed by a Minister or a number of ministers appointed by the democratically elected government, the education policies are adjusted according to popular needs and aspirations. This scheme of control obviously leads to regional flavor in designing courses of study and prescribing syllabi, especially in the stream of humanities.
A historical perspective of boards of control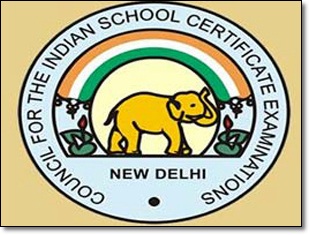 The British government bequeathed us an education system patterned after their own. The Council for the Indian School Certificate Examinations (CISCE), a private registered body, was exercising control in most territories. In addition, there were provincial boards notably in Madras, Kerala and Uttar Pradesh etc. With formation of states on linguistic basis, under a federal constitution, the primary responsibility for basic, secondary and higher secondary education devolved to states. Today, India has 39 boards of education recognized by Government of India. The CISCE is one of them, catering mostly to students who opt to join for their own reasons, mainly because their parents hold jobs requiring frequent and mid-school year transfer of residences within and outside India.
The persuasive government control of education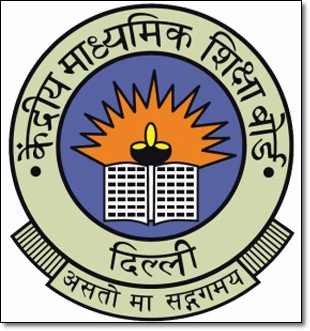 Barring CISCE, the other 38 boards are government controlled. Central Board for secondary Education (CBSE) was constituted by central government to provide its employees an alternative to CISCE. All Kendria Vidyalayas, many private schools, and most schools in the Arabian Gulf countries are affiliated to CBSE. Headquartered in Delhi, CBSE conducts final examinations every March-April for All India Senior School Certificate Examination (AISSCE) for Class 10 and 12.
In Karnataka, there are two boards overseeing its 10+2 system of state education. This system came into being in the academic year of 1970-71. The Karnataka Secondary Education Examination Board was set up to conduct SSLC examinations beginning with the academic year of 1966-67 as well as to pave way to restructure then existing one year pre-university courses (PUC) into two year PUC under control of The Karnataka Board of the Pre-University Education. This board conducted its maiden PUC examination in March-April 1972.
In Maharashtra, The Maharashtra State Board of Secondary and Higher Secondary Education was re-constituted in 1977. It conducts the SSC and HSC examinations in March-April each year for Class 10 and 12. Thus, Maharashtra also amended its 11-year secondary education system into 10+2 structure.
To whichever board a high school and a senior secondary school are affiliated, the control of government is still strong and all persuasive.
What about other 34 boards in the country?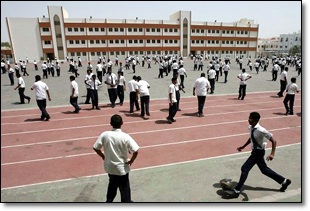 Most parents among Bellevision readers reside in either GCC countries of Middle East, Karnataka and Maharashtra. Their children study in high schools, senior secondary schools and junior colleges affiliated to any one of the five boards of control I have written about. In most Gulf cities, CBSE schools are the only option for parents choosing not to educate them back home but not affording elite and expensive international schools. Parents of lesser means, both parent working odd hours, and those without family status, set up home bases for their children in either Maharashtra or Karnataka, where they attend mostly state board schools.
For readers residing in other 28 states, they may be sending their children to schools affiliated to any of the other 34 boards. The courses of study and syllabi vary to some extent from region to region, depending on demographics. The main variance is medium of instruction. Especially in north India, Hindi medium schools are a norm. Access to English medium schools is rare and difficult.
Emergence of Education as a business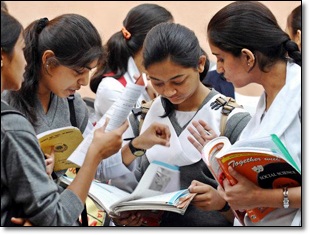 After the restructuring of secondary and senior secondary education into 10+2 pattern, the selection of streams was deferred to degree college level. Consequently, hordes of influential individuals, trusts, businessmen, and community organizations of different religions, social groups and minority groups, entered into business of education. Spates of licenses were issued for setting up both high schools and junior colleges. However, they had to be affiliated mostly to the state boards, in rare cases to either CBSE or CISCE. This is by far a major event in delivering secondary education to remote and backward villages especially in Karnataka and Maharashtra. This event also led to a re-focus of degree level education in existing colleges in bigger towns. They spent their energies and marshaled their resources to expand the range of courses of study beyond the conventional science and arts streams. Further, this event led to incentivizing setting up of new degree colleges in smaller towns. These smaller colleges with limited means offered humanities and commerce streams, to begin with.
The private colleges, like private high schools and junior colleges, may or may not receive government aid or grants. In the latter case, where the educational institutions are unaided, they have a choice of medium of instruction. Obviously, more and more such institutions are selecting English as medium of instruction. The public demand for English medium private schools is on the rise, resulting in one of the following situations: a) lowering of quality and standards of learning, b) higher tuition and associated fees, c) lower teacher-student ratio, d) flouting of mandatory norms for facilities and teacher qualifications laid down by regulatory bodies, e) coerced, forced and unaccounted donations extracted from parents for admission to specific streams and courses of study, f) and other fraudulent practices.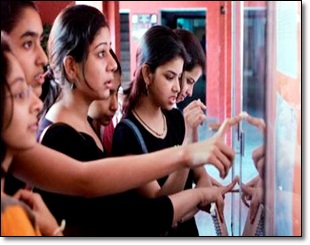 Despite the trend of education emerging as a private business, secondary and senior secondary education still remains largely non-profitable. To sustain, the private institutions have to deliver learning outcomes measured in passing percentages, number of distinctions earned by its students, as well as average percentage of marks obtained by an outgoing class in board examinations. These examinations are mandatorily external assessment based and conducted under and stringent vigilance. High performing schools attract richer students who can afford higher fees and also resourceful patrons and donors aiding with scholarships and student sponsoring schemes.
In conclusion, the syllabus remains in the hands of education authorities. The courses of study are region specific. This situation requires elaboration, which forms the next episode.


Philip Mudartha

[..FIRST rank holder of St. Lawrence High School. He not only inscribed his name on the hearts and minds of every Bellean and the neighboring villages, but through out the State of Karnataka as TOPPER of SSLC Board Examinations in the year 1969..]