The resurrection of Humanities Stream in degree programs
By Philip Mudartha

Bellevision Media Network


08 Jul 2013: I was planning for a long time to write a few articles to Bellevision viewers with guidelines to students as well teachers in order to enhance their knowledge in selection of courses for higher studies, scope for jobs, etc.
However due my extensive travels to south India and other tourist places I could not start them in time. Finally found some time and this is my first article on these subjects in a series of articles to be written and published on this issue.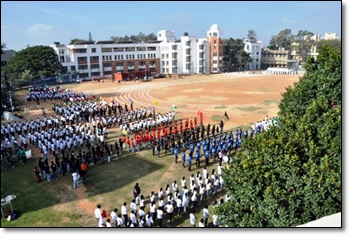 Recently I was in an Asian country in South China Sea. This country has a vision to become a high income nation by 2020. By 2013, the per capita national income is more than six times ours. So, its citizens enjoy a higher quality of life as well as better standard of living than us.
As I was waiting to board my home-bound flight, I picked up a local daily and turned its pages. On the appointments ads page, a talent hunting agency was looking for suitable candidates. The ad said: we urgently are looking to fill vacancies in the following job profiles:
1. Community organization workers
2. Child life specialists.
3. Training and Development specialists.
4. Grooming, Etiquette and Social Skills Development Specialist
5. Senior citizen Centre Director.
6. Victim witness case workers.
7. Clergy, Motivational Writers, Speakers and Agony Aunts/Uncles.
8. Background investigators.
9. Peace Corps workers.
10. Personnel specialists.
11. Leadership & Mentoring Guides
12. Group workers, Travel Guides, Event Managers, Adventure Sports & Mountaineering Guides, Trekking & Fitness Gurus.
13. Social workers.
14. Teachers: Basic, Liberal Arts & Sciences, Vocational, Health & Nutrition, Cooking & Entertaining, Fashion and Lifestyles.
15. Counselors: Adoption, Marriage, Family, Parenthood, Career, Health, Hygiene and Sanitation, Safety and Security.
16. School psychologist and Teachers for children/adults with special needs.
17. Drug & Alcohol De-addiction Center Personnel
18. Journalists, Anchors, Reporters, Editors, Content & Program Planners, Producers, and Team Leaders.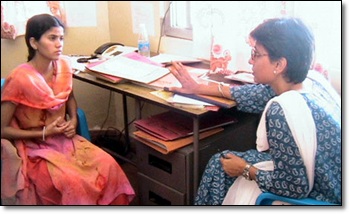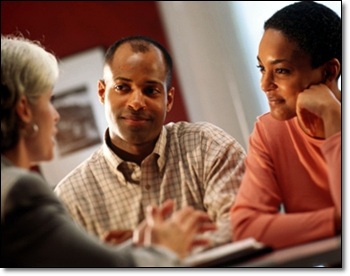 There such jobs in India?
Despite widespread poverty in India, especially rural India, a sizeable rich and a large middle class population exists. Their cumulative disposable incomes far exceed the total national incomes of many small countries in the world, including the country I was in.
Incomes in India are fast rising too. A decade from now, we expect to more than triple our per capita income. At that time, there will be high demand for services, as advertised above, in our own country.
Even now, all six of our large metro cities, tens of Tier-II and scores of Tier-III cities require qualified personnel to provide these services. The supply of rightly qualified is far lower than the demand, giving rise to poor quality of services or high costs.
How then do you qualify?
If I heading the talent hunting agency, I would write academic qualifications for these job profiles as follows:
1. A First Class 10+2 Senior Secondary School Certificate (HSC) with high scores in Languages, Mathematics and Humanities is essential.
2. A bachelor's degree conferred by a university can override that requirement provided the candidate demonstrates that he/she has gained a broader social and world view, has acquired good analytical skills and a temperament to learn new skills.
3. The right candidate shall demonstrate a high level of emotional intelligence in that he/she has actively participated in extra-curricular projects involving diverse communities, nature and environment, co-curricular team activities and other social service interactions.
4. A summer or two internships or voluntary service at any community organization, NGO or a private or government owned social sector enterprises is a plus point.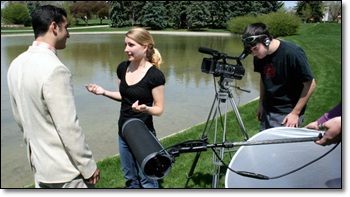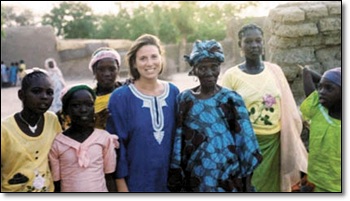 What is education in modern times?
An increasing numbers of educationists, education administrators and education department government officials are changing their ancient and traditional view of education in India. Gone are those days of learning by rote, of committing to memory a large library of information and reproducing it in the examinations. The new approach in education is about not only gathering information, but also learning the process of gathering, recording, understanding, analyzing and interpreting information. The new approach is also about learning to form and manage human relations at individual and group levels and across both peer and superior/junior levels. It is also about acquiring communication skills, both oral and written. It is about learning the art of articulation of both simple and complex concepts to audiences both novice and sophisticated.
Aren't these jobs and courses in humanities for the dullards?
I selected science stream with PCM subjects when I was 14. My teachers in Class VIII and especially my Math teacher said I am a genius in solving math problems, and it will be shame if I were to opt anything other than PCM: Physics, Chemistry and Mathematics. In a rural high school in June 1967, that was the kind of school counseling I had access to. It did not occur to them and to me that I had equally good language skills, that my essays won prizes and my oratory skills won debates for my team. I was not a dullard, so the second stream was not for me!
The other stream the school taught was HEP: History, Economics and Political Science. The traditional view was that this stream is for dullards and prettier girls (synonymous with dullards). After all, the dullards with a BA degree if they went to college will end up with nationalized banks and LIC as clerks. The prettier girls, if they did not get a husband upon leaving school, will be receptionists and typists/secretaries.
The developed world has rejected this narrow world view of humanities. In India and in our communities, the study of humanities is no longer a preserve of dullards. Academically high achievers, with high school examination scores in the upper nineties, are opting to enroll in humanities stream. With this changed mindset, the educationists are designing syllabus and course content for both +2 (junior college) and college degree programs.
More on the syllabus and courses in next episode.


Philip Mudartha

[..FIRST rank holder of St. Lawrence High School. He not only inscribed his name on the hearts and minds of every Bellean and the neighboring villages, but through out the State of Karnataka as TOPPER of SSLC Board Examinations in the year 1969..]