Telangana is India's 29th state as Rajya Sabha passes Bill amidst chaos
Hindustan Times


New Delhi, 20 February 2014: After noisy protests, adjournments and a heated discussion, the Telangana bill was finally passed in Rajya Sabha two days after the Lok Sabha cleared it.
The breakthrough came after Rajya Sabha cleared the amendments, moved by the opposition, which had been okayed by the lower house earlier.
Intervening during a discussion on the bill, Prime Minister Manmohan Singh announced a six-point development package for Telangana and Seemandhra.
As demanded by Congress president Sonia Gandhi on Wednesday, Seemandhra will be a special category state for five years, thereby addressing the BJP's main concern that Seemandhra region shall be adequately compensated when the state is split.
"The announcement will demonstrate the government's steadfast commitment to creation of Telangana and to continued prosperity for Seemandhra," the PM said.
He said the resource gap in successor state of Andhra Pradesh in the first year will be compensated in the regular Union Budget for 2014-15.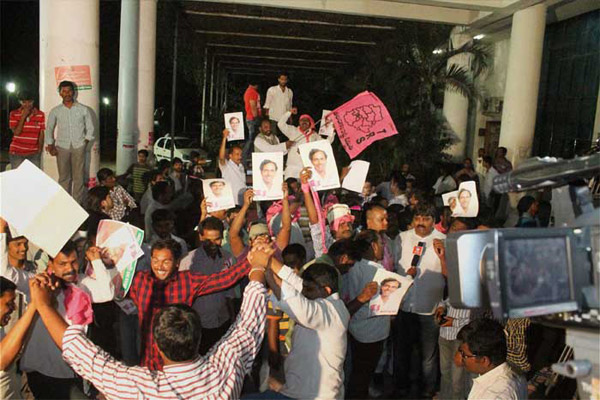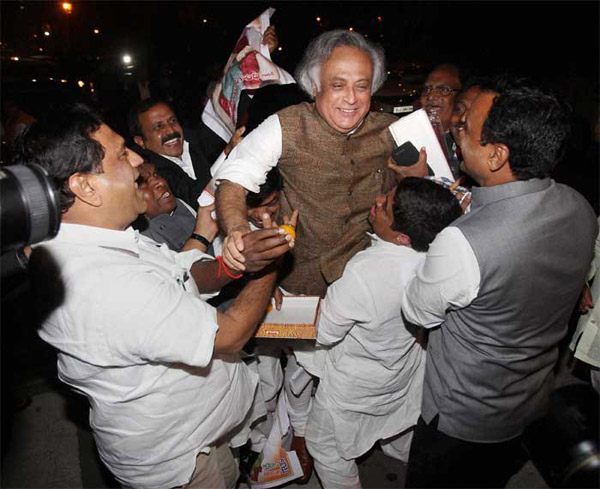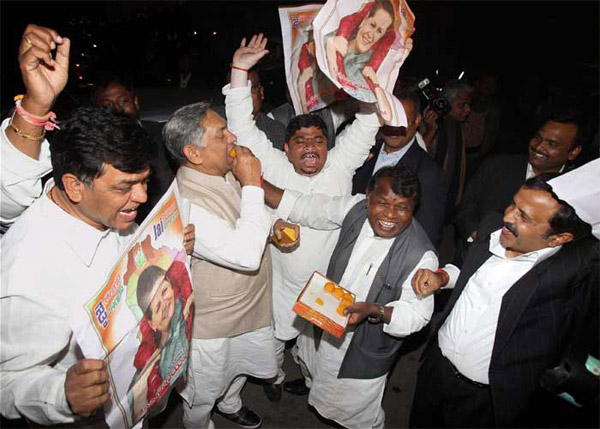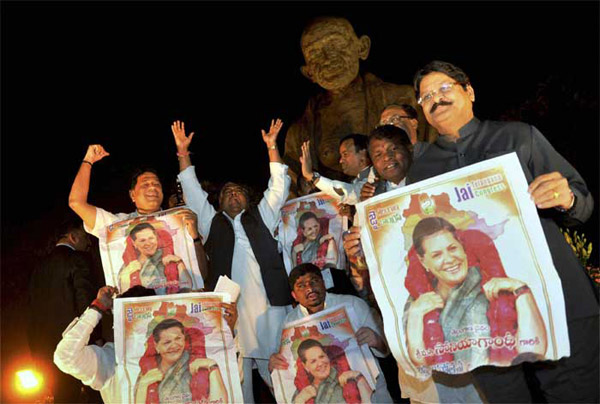 Besides, the PM said, the day appointed for the formation of the new state will be fixed in relation to the notified date in a way that will enable preparatory work in various respects.
The government looked determined to pass the bill on the penultimate day of the last session of the 15th Lok Sabha, saying it could consider extending the session to pass key bills.
Earlier, the BJP threw a surprise when it called for amendments to the bill soon after it was tabled in Rajya Sabha for a discussion. The main opposition party had supported its passage in Lok Sabha on Tuesday.
Parliamentary affairs minister Kamal Nath said the question of amendments "at the eleventh hour" did not arise, especially when the BJP did not move any amendment in the lower house.
While introducing the bill, home minister Sushilkumar Shinde said it was not the government's intention to bifurcate the state at the cost of one region or the existing state.
The entire proceeding was marred by continuous sloganeering by anti-Telangana parliamentarians from Seemandhra region. Protesting against the division of the state, they assembled in the Well of the House, displaying placards critical of the government decision.
Trinamool Congress members tore up papers in front of the PM when he spoke on the bill.
Meanwhile, Andhra Pradesh is heading for a spell of President's rule with governor ESL Narasimhan recommending imposition of central rule after the resignation of chief minister N Kiran Kumar Reddy.
(Pictures courtesy PTI)