B'lore: FKCA Awards to Pascal Nazareth, Melvyn Rodrigues, Raphael Sequeira
Media Release


Bangalore, 08 Jan 2013: The Bangalore-based Federation of Konkani Catholic Associations (FKCA), a premier umbrella organization representing Konkani Catholics of Karnataka and world-wide, has announced the names of its prestigious FKCA Award Winners for the Year 2013.
FKCA started in 1998 in Bangalore has grown into a giant organization with global reach. As many as 26 associations of Konkani Catholics in different parts of Bangalore, Mysore, Chikmagalur, Hassan and other places besides 9 in different countries including USA, UK, Canada, Kuwait, Qatar and Dubai and Abu Dhabi in U.A.E. have been affiliated to FKCA so far.
The FKCA has instituted 3 awards to honour Konkani Catholics for their achievement and services not only to the community but the country in different fields. The 3 awards are:

1. Lifetime Achievement,
2. Professional Excellence
3. Entrepreneur of the Year
The awards will be presented at the annual Federation Day of FKCA at St Joseph's Indian High School Grounds in Bangalore on January 27, 2013, at 6.00 pm. Former External Affairs Minister of the Government of India, Hon'ble Sri S M Krishna, will be the Chief Guest at this year's Federation Day function, which will have Karnataka Pradesh Congress Committee President Dr G Parameshwar and Leading Philanthropist and Chairman of International Federation of Karnataka Christians' Associations as the Guests of Honour. The Archbishop of Bangalore, His Grace Most Rev Dr Bernard Moras will be presiding over the function, said FKCA Chairperson Smt Aida D'Cunha.
Sri Valerian R Fernandes, Immediate Past Chairman of FKCA, announced the names and details of the award-winners. The details are as follows:
Lifetime Achievement award to: Former Indian Ambassador and ex-Director General of Government of India's Indian Council for Cultural Relations (ICCR), New Delhi, Sri Pascal Alan Nazareth.
Professional Excellence award to: Eminent Konkani poet and writer Sri Melvyn Rodrigues, who is also the Director-Operations, Daijiworld Media Pvt Ltd, the leading English news portal linking west coast of India and rest of the world.
Entrepreneur of the year award to: Prominent Mangalorean Sri Raphael Sequeira, who has carved a niche for himself with his business acumen and enterprising spirit by establishing and running three companies – Reliable Clothing Pvt Ltd, Reliable Spaces Pvt Ltd and Reliable Business Solution & Services Pvt Ltd – in India's financial capital of Mumbai.


Brief details of the awardees:
Lifetime Achievement: Pascal Alan Nazareth
Sri Pascal Alan Nazareth, who was educated at St Aloysius College, Mangalore, and Loyola College, Chennai, joined the Indian Foreign Service in May 1959 and had served in India's Diplomatic Missions in Tokyo, London, Rangoon and Lima before his first Ambassadorial appointment in 1979. He has served as Consul General of India in New York and Chicago, Ambassador/High Commissioner of India to Egypt, Mexico, Guatemala, El Salvador, Belize, Ghana, Liberia, Upper Volta and Togo.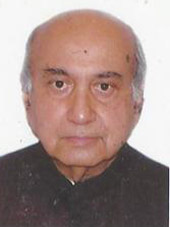 He had served as Director General of The Indian Council for Cultural Relations (ICCR), External Affairs Ministry of Government of India, New Delhi during 1982-85. After his retirement in May 1994, Ambassador Nazareth had served as Guest Lecturer at National Defence College, New Delhi, Banaras Hindu University and National Institute of Advanced Studies, Indian Institute of Management and CMR Institute of Management Studies in Bangalore. He had also lectured in foreign universities like East West Centre and University of Hawaii at Honolulu, UC Berkeley, Stanford, American, Yale, Columbia and New York, MIT in USA, El Collegio de Mexico, Uppsala University in Sweden, Ateneo and Philippines Universities, Asian Institute of Management, Manila, Udayana and Shiyarif Hidayatullah Universities, Indonesia, Universities of Trinidad and Tobago and of West Indie at Port of Spain.
Founder and Managing Trustee of Sarvodaya International Trust, Ambassador Nazareth is the author of ``Gandhi's Outstanding Leadership" published in 2006 and released by the then Prime Minister Late Sri I K Gujral. It has been already translated into four Indian languages and in Spanish and Portuguese with translations into Kashmiri, Urdu, Arabic, Chinese, Korean and Russian languages. He is the recipient of the U Thant Peace Award, which has been conferred on such eminent personalities like Pope John Paul II, the Dalai Lama, Mother Teresa, Michael Gorbachev, Nelson Mandela and Archbishop Desmond Tutu.
Professional Excellence: Melvyn Rodrigues
Sri Melvyn Rodrigues did his BBM and MA and involved himself into Konkani literary field by serving as the Sub-Editor of Konkani journals Mithr, Jhelo, Jivit and Udev during 1984 to 1989 and also the Editorial Staff of the Konkani Lexicon Project from 1988 to 1991. After moving to Dubai in search of better prospects, he joined the leading international quality assurance firm, Drake and Scull International, Dubai, as Manager from 1994 to 2000 and moved to Lootah BCGas LLC, Dubai, as Lead Quality Auditor from 2000 to 2007.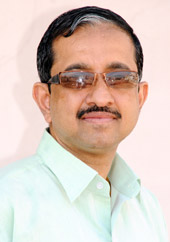 Proficient in Konkani, Tulu, Kannada, Hindi and English, Sri Melvyn Rodrigues started his Konkani literary career with the publication of his article for the first time in 1978 in the then leading Konkani weekly, Poinnari, at the young age of 16 and had his first short story and poem published in Konkani weekly, Mithr in 1983. The folk songs sung by his grand-father, late Pascal Fernandes, and the poetry of leading Konkani writer C F DeCosta, who himself was a winner of the Sahitya Academy in 1989 for his collection of poems, ``Sounshyachye Kaan," turned out to be a big influence on his emergence as a Konkani poet of repute. The hundreds of interviews that he had to carry out for the Konkani lexicon project further helped in learning the basics of linguistics and lexicography.
A prolific Konkani writer and poet, he has several books of anthology of poems, essays and short stories and albums to his credit with 50 songs penned by him being tuned by various music composers and sung by leading Konkani singers. His collection of poems, ``Prakriticho Paas," received the Sahitya Academy Award for the year 2011, which was presented in New Delhi, last year. He has received several awards from Karnataka State Konkani Sahitya Academy, Konkani Bhasha Mandal, Goa, All India Konkani Parishad, Mandd Sobhann, Daiji Dubai, Dr T M A Pai Foundation and various other organizations.
Founder-member of Daiji Dubai, a forum of Konkani writers in UAE, he has been serving as the Director-Operations, Daijiworld Media Pvt Ltd, a leading news portal linking the West Coast of India and the rest of the World, since 2007. He is also the founder-president Kavita Trust, which is dedicated to promotion of Konkani poetry, and Editor of Konkani poetry portal, www.konkanipoetry.com and co-founder of Mandd Sobhann, Konkani cultural organization.
Entrepreneur of the year: Raphael Sequeira
Sri Raphael Sequeira, who hails from the remote Karambithil village in coastal Dakshina Kannada district, left for Mumbai in 1977 in search of a better future and also to continue his studies after his graduation in B.B.M. in Sri Dharmasthala Manjuanatha College, Ujire. He did his M.A. while working in a leading Chartered Accountancy firm between 1978 and 1984.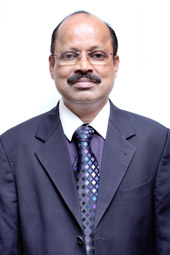 Sri Sequeira, who was born in June 1956, started his own Garment Export company – Reliable Clothing Pvt Ltd – in 1984 at the young age of 28, for exporting Garments to Europe, Germany, England, Belgium, France and Greece as the main markets. Started with 50 employees in 1984, presently has about 900 employees producing about 5500 garments daily and having an Export Turnover of about Rs 50 Crores for the year. The company has emerged as a Government recognized Star export house.


In 2006, he ventured into Real Estate business by starting a company Reliable Spaces Pvt Ltd in Navi Mumbai constructing IT Parks and leasing to MNCs and Corporates. The Company is planning to venture into Residential and Hospitality sectors.
His latest venture is in the high profile Information Technology Services sector by starting Reliable Business Solution & Services Pvt Ltd in October 2010, which is expected to create employment for about 5000. The Company has centers at Mumbai, Chennai and Delhi, which provides outsourcing facilities to Telecom, IT, Banking, Insurance and Healthcare sectors. The Company plans to open facilities in the US and Europe by the end of 2013.
Thus, within a short span of 28 years since moving to Mumbai after his graduation, Sri Raphael Sequeira has emerged as a successful entrepreneur providing direct employment to about 5,000 persons and indirect employment of thousands of others.