Mumbai: Dr Sunita Shetty Literary Award conferred on litterateur Dr Krishna Kolar Kulkarni
By Rons Bantwal

Bellevision Media Network


Mumbai, 27 Jun 2016: Karnataka Sangh Mumbai® organized the conferring of Dr Sunita Shetty Literary Award ceremony at Samarasa Bhavan of Karnataka Sangh, Matunga (West) here on Saturday June 25.
The historian and veteran litterateur Dr Krishna Kolar Kulkarni (Bijapur) was conferred with Dr Sunita Shetty Literary Award during the function that was presided by Karnataka Sangh senior executive Committee member and Kalabharati convener Dr S K Bhavani, here on Saturday.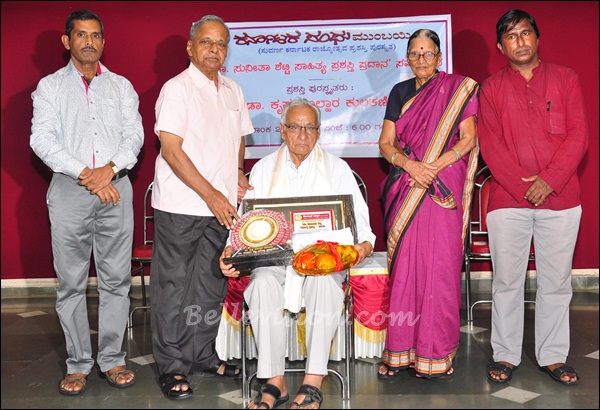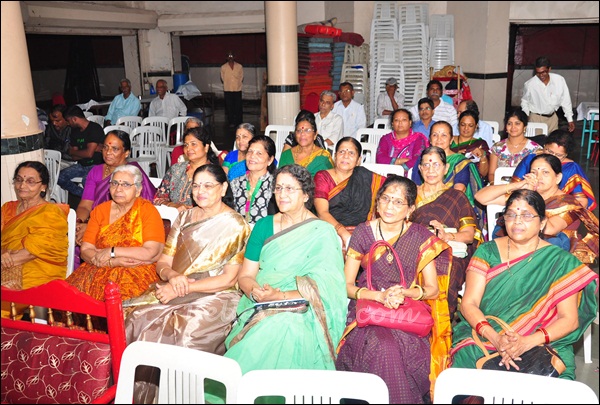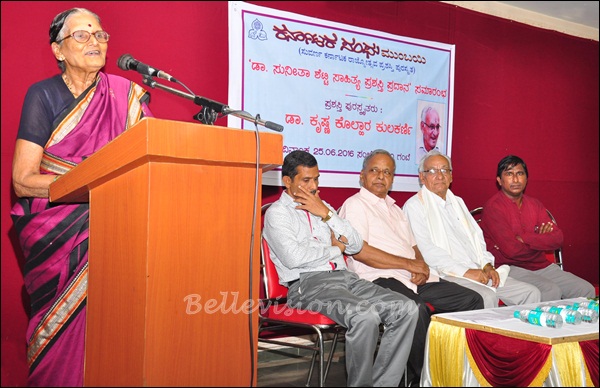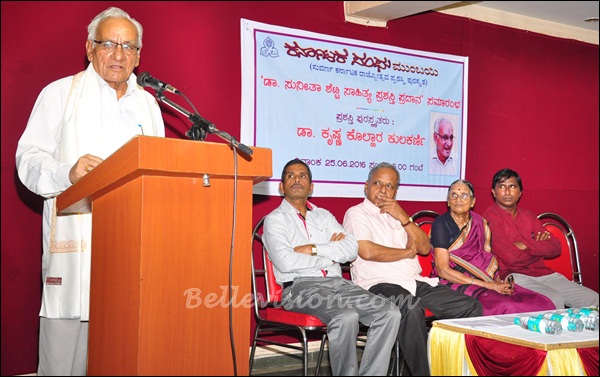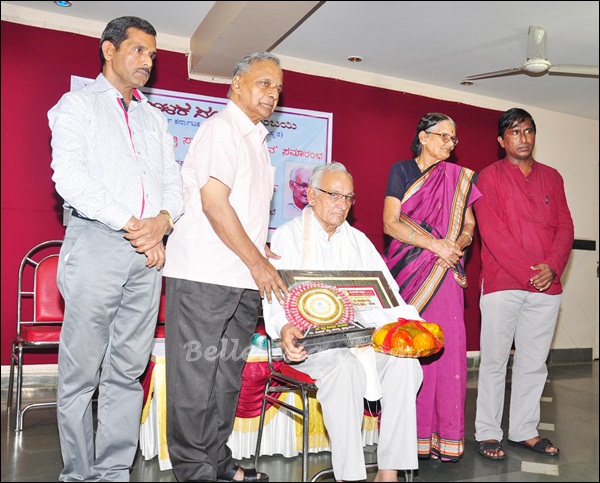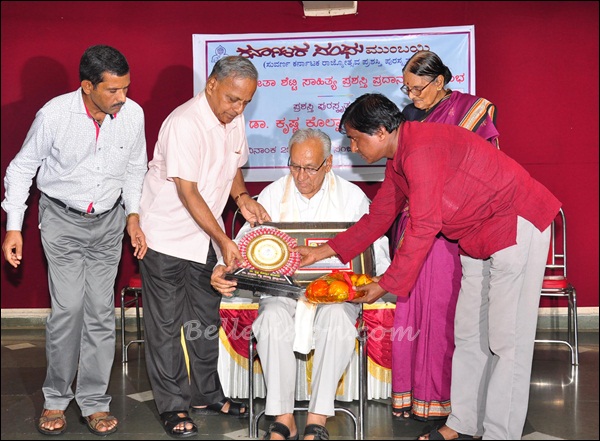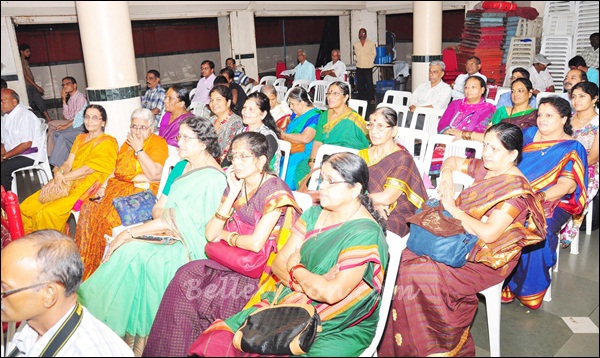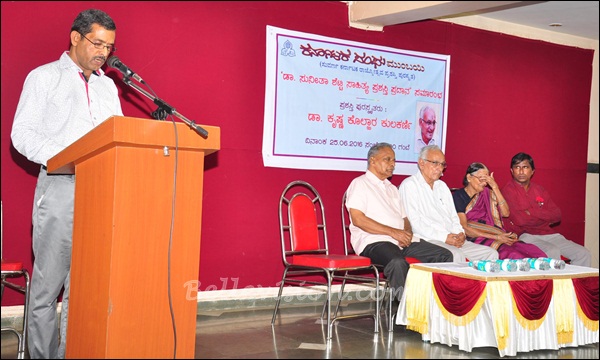 The Award comprised cash money of Rs 15,000, memento and public honor.
Dr Krishna Kulkarni after receiving the Award said, 'Mumbai has sustained my literary hunger. I am happy to receive the Award. When I was employed in Central Telegraphs in Mumbai during 1960, Literary Union was formed in Mumbai. The litterateurs from Bengaluru were at the forefront in organizing literary events in metro that has motivated me to take keen interest. I have been associated with veteran litterateurs in Mumbai,' said Dr Krishna Kulkarni.
The Award sponsor Dr Sunita Shetty said that she had donated the lump sum of Attimabbe Award including her some contribution to Karnataka Sangh Mumbai® to open an Endowment Fund in order to confer Literary Award since 6 years ago. Dr Krishna Kolar who is settled in Mumbai deserves the award.
Dr Bhavani in his presidential address said that Dr Krishna Kolar's articles and research works are commended by the critics and others.
Karnataka Sangh honorary secretary Omdas Kannangar welcomed the gathering. The former vice president Dr Bharat Kumar Polipu compered the programme.