Udupi: Newly-built St Francis Church, Udyavar set for inaugural on April 28
- Media Release


Udupi, 26 Feb 2016: The newly-reconstructed church dedicated to St Francis Xavier at Udyavar, here is set for consecration by Bishop Dr Gerald Isaac Lobo on Thursday April 28.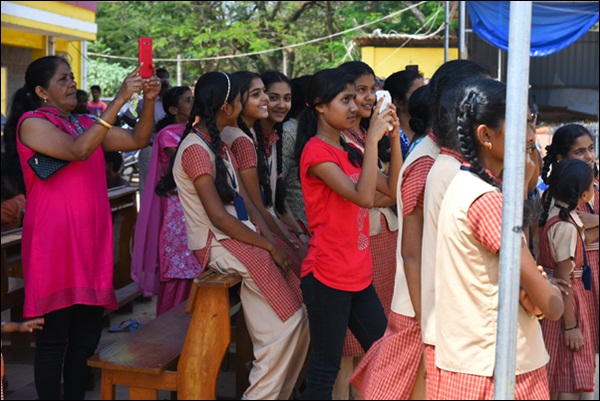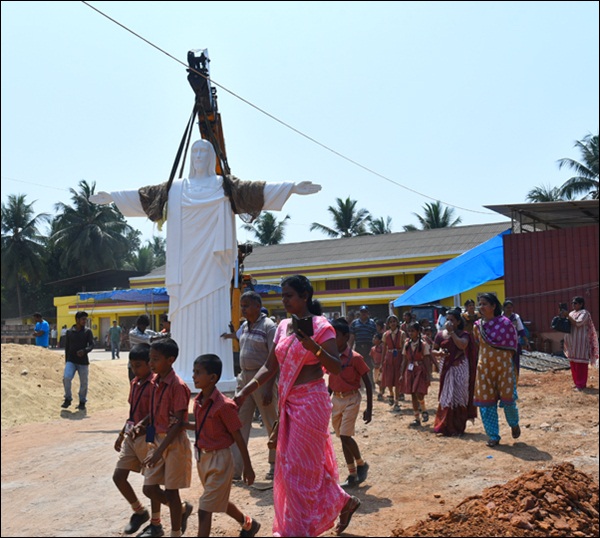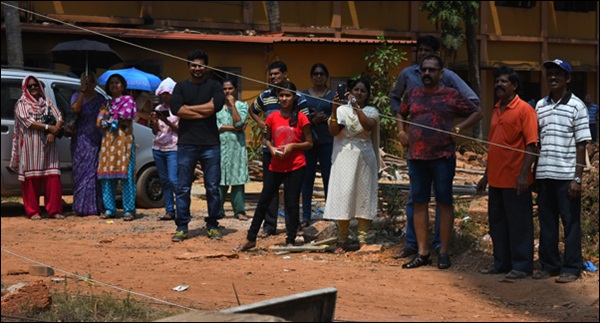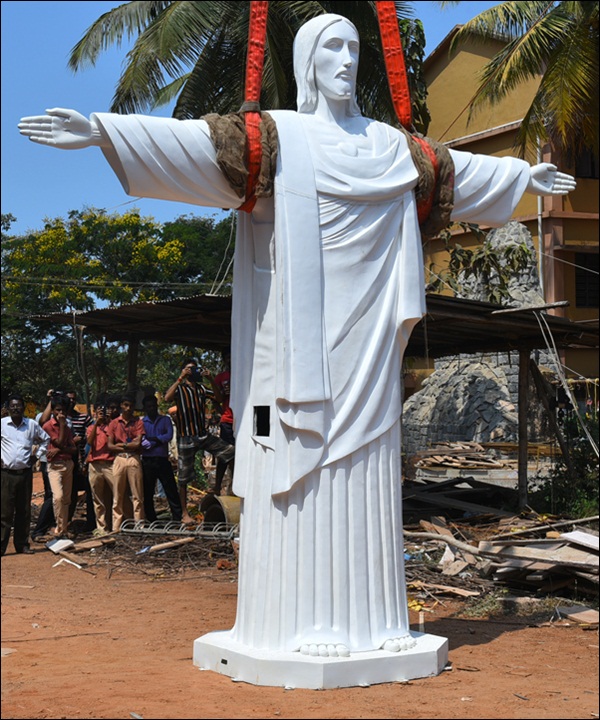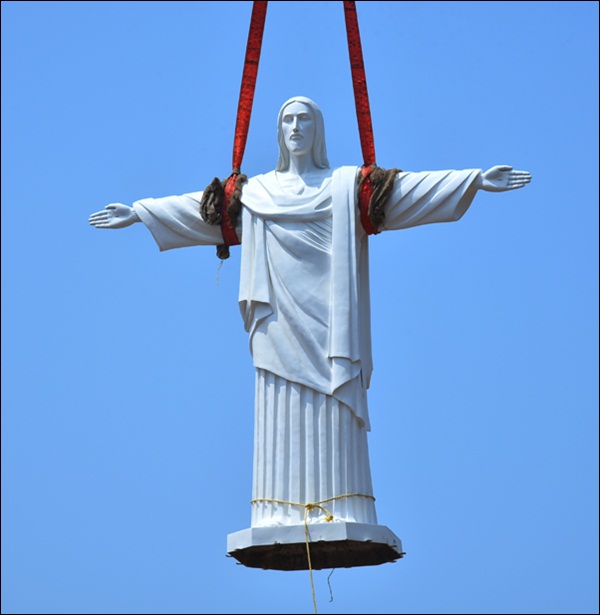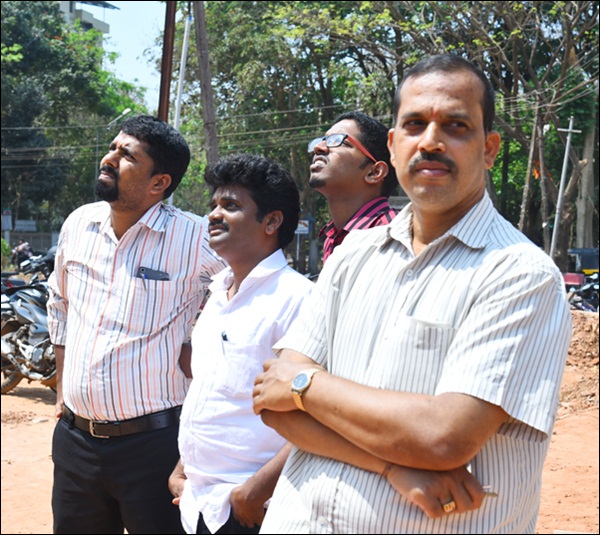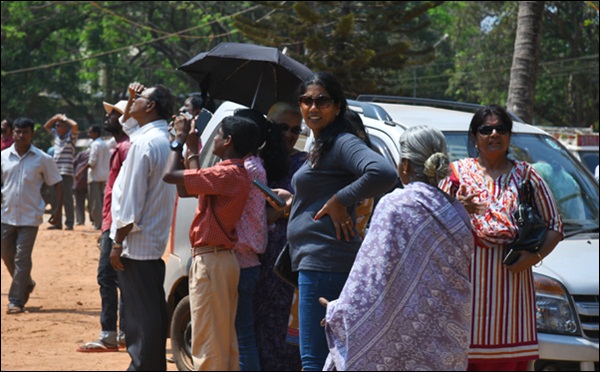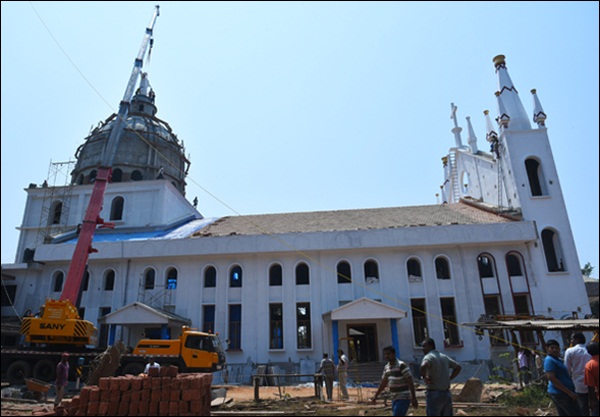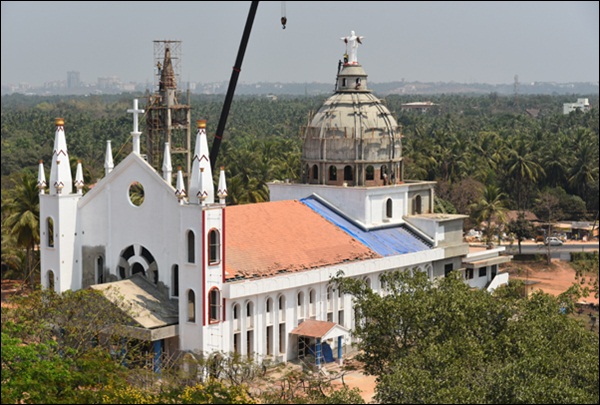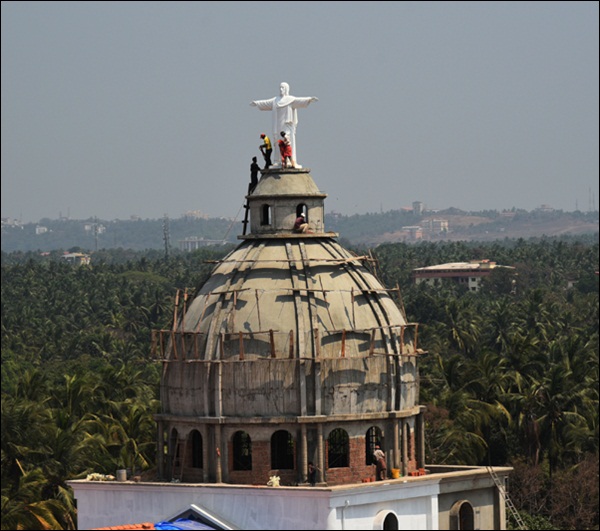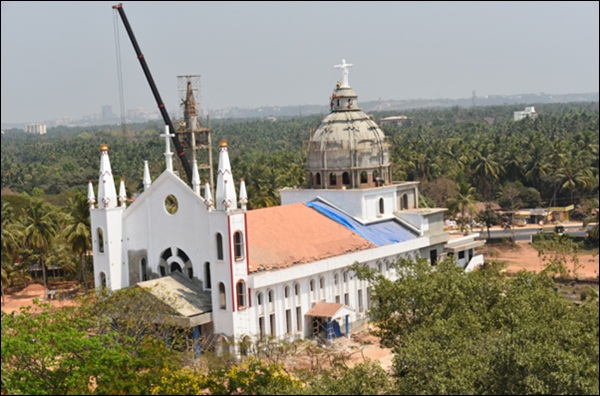 (File Pics)
The structural work of new church was begun on May 24, 2014. It has been built in a unique layout with a dome on top which can only be found at Udyavar in both the diocese of Udupi and Mangaluru. It's also significant that the statue of Jesus Christ, the redeemer of mankind was installed on top of the dome beckons the faithful from far and near.
The statue is sculpted by well known sculptors of Mangaluru – Simon & Co, clearly visible from access road from SDM Ayurveda College and far away from Mangaluru – Mumbai NH 66 that passes nearby.
Udyavar parish priest Fr Dr Roque D'Souza shouldered the responsibility of rebuilding the church with the assistance of parish council vice president Lawrence D'Sa, secretary Michael D'Souza, building Committee convener Melvyn Noronha and the entire parishioners who have contributed their mite in this regard.