Sheila Dixit loses her seat to Kejriwal, submits resignation to Lt. Governor of Delhi
Media Sources


New Delhi,8 Dec 2013: After 15 long years in power the Congress was headed for a rout in Delhi, with the BJP on the winning track, but it was debutante Aam Aadmi Party (AAP) that put up a spectacular show in the battle for the 70-member assembly.
After result trends showed a clear end to the Congress rule, Delhi chief minister Sheila Dikshit conceded defeat and submitted her resignation to Lt. Governor Najeeb Jung.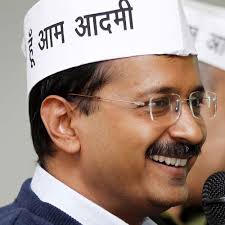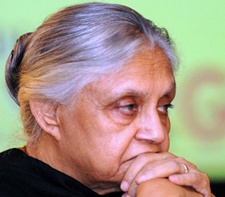 Kejriwal Sheila Dixit
"I would like to thank everyone for their support. We will analyze what went wrong later," a sombre-looking Dikshit told reporters outside her house while declining to take questions.
Dikshit, 75, herself lost to AAP founder-leader Arvind Kejriwal in the prestigious New Delhi constituency. Kejriwal, who had claimed that he would defeat the three-time chief minister, won by 22,000 votes.
In fact, three cabinet ministers are trailing.
While the BJP was leading in 34 constituencies, the AAP was ahead in 26 seats and the Congress in 7.
It was however the phenomenal success of AAP, which came into existence as a political party only last year, that surprised both the ruling Congress and the BJP.
The BJP admitted on Sunday that the AAP's stunning performance in Delhi elections was "surprising" but maintained that it would form a government.
"We always thought of AAP as competition and we were expecting it to get double digit seats, but this is surprising," BJP state president Vijay Goel told the media.
"We have done all the hard work in Delhi (as an opposition) in the last 15 years but now AAP is reaping the benefits," he added.
The Congress, which has governed Delhi since 1998 with Dikshit at its helm, was stunned. Some supporters, who were still hopeful despite trends showing a Congress drubbing held prayers at Dikshit's residence for a miracle. Some even brought sweets in the morning, but were shooed away.
Congress leader Rajiv Shukla said: "AAP cut on our votes and caused damage. A lot of votes have gone to AAP, that is why we are losing in Delhi."
However, he quickly added: "These results have no bearing on the Lok Sabha elections."
Party sources and election officials said that Congress candidates were headed for defeat even in known party strongholds.
While there was an atmosphere of gloom at Dikshit's 3, Moti Lal Nehru residence, it was time for celebrations at BJP chief ministerial candidate Harsh Vardhan's residence.
Supporters burst firecrackers and distributed sweets outside Vardhan's Krishna Nagar residence in east Delhi. The BJP leader stayed glued to his television set while talking to party workers.
The activists of AAP, a product of the anti-corruption campaign of Anna Hazare, also celebrated noisily outside many counting centres and its party office in Connaught Place.
The party activists, very visible in their white side caps, waved flags, raised slogans across the national capital celebrating the unexpected success.
Many of them waved spiky brooms, their party symbol, in the air to express their joy and happiness.
A leading light of the AAP, Shazia Ilmi, told the media: "We always spoke about real issues. Now people are responding to it."
Anna Hazare, once a mentor of Kejriwal who fell out with him over the latter's political ambitions, also praised Kejriwal.
"Defeating Sheila Dikshit is not an easy thing. People gave their mandate," he said.
"I believe that Arvind Kejriwal will do good work in the opposition and will provide right direction to the government," he told reporters from Ralegan Siddhi, his home town in Maharashtra.
Jammu and Kashmir chief minister Omar Abdullah was also keeping an eye on the Delhi assembly elections and praised the stunning debut of AAP.
"Never underestimate the underdog/newcomer with a fresh face and message," he posted.