Centenary Special 5: Down the Memory Lane - My Higher Primary School
Bellevision Media Network



Dear Readers of Bellevision.com,
Church Aided Higher Primary School of Moodubelle is celebrating its centenary during this week and its a proud occasion to all its old students and well wishers. This school as helped to shape lives of thousands of students for last 100 years and the journey still continues.
On this historic occasion, Bellevision website is pleased to publish a series of articles from its old students who narrate their experiences and fond memories. Team Bellevision thanks all the writers for their valuable time and contribution. Request all the readers to come forward and send constructive comments and feed back on these articles of old students.
- Editor.
*********************************
Down the Memory Lane - My Higher Primary School
By sheer chance of luck, for me, my primary school was not only my school but my next door neighbor. From my childhood, the school had been the first thing that came in front of me every morning.
In school we had very good teachers who gave us good education alongside with good moral values. Whenever I recall my primary school days, I always remember our "Diary entry system". The teacher would ask us to write daily whatever work we would do at home and narrate it to the class the next day and the child who did the best would receive applause from the class. This encouraged us to do more work at home.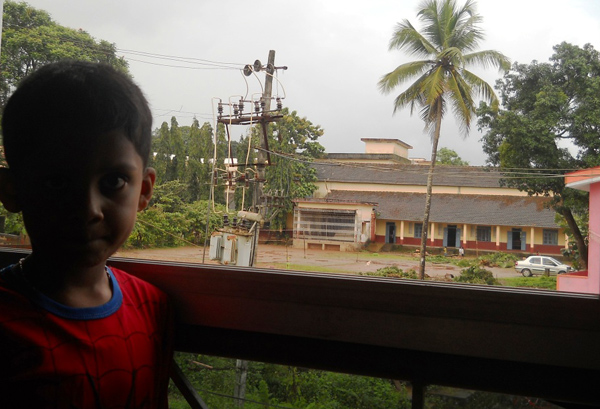 In our times, we used to maintain a garden behind the school and every class had its own garden plot to which five children were nominated from each class to water the plants. This was a part of our value education where they taught us that without flora and fauna the world would not look beautiful.
I remember some special memories when we used to collect various chocolate wrappers and bring them to school to make garlands to decorate the hall for our school annual day. In this way they taught us how to make the "best use of the waste".
In our activity class, we learnt how to make brooms from coconut leaves. There were those peak afternoon times when we felt drowsy and tired and our teachers made us to sit out in the essence of the fresh environment to study.
The school provided various kinds of sport materials for children who were passionate about sports and games. There were many school teams like the volleyball, throw ball and Ko-kho teams who won many trophies through our school journey.
My school educated me, filled me with good moral values and made me a good citizen. Even to this day, whenever I am at my mother's house, the school is the first thing that comes to my sight in the morning. I relive my childhood memories by taking my children out in the school ground to play each time we visit Moodubelle during our summer vacations.

Janet Nazareth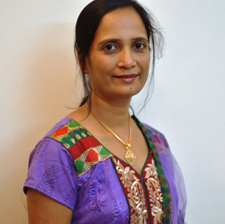 Janet is the 7th child to Mr.Ligory Monis and Mrs. Rita Monis (Pula Bai). Her higher primary school journey was from 1979-1986 and continued till 12th in St. Lawrence Pre University College, Moodubelle. Later she completed B.A. degree from St.Mary's College, Shirva.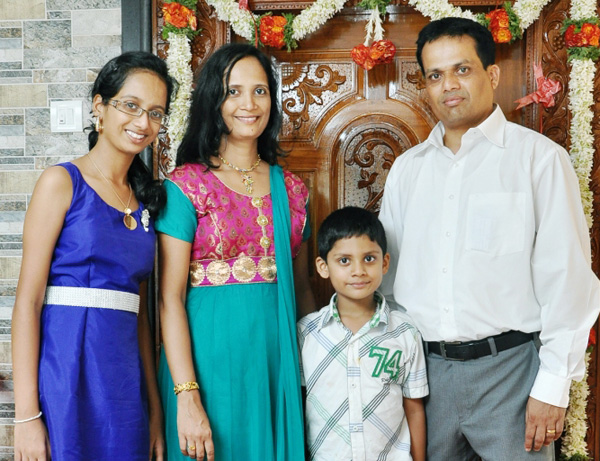 Janet got married to Mr. Machenzie Nazareth from the Kalathur Parish in 1997. Since then she is living in Muscat, Sultanate of Oman with her husband and two children Mellissa and Maxon who are in 10th and 1st grades respectively.