Centenary Special 4: Proud of my 'Alma Mater'-Church Aided Higher Primary School
Bellevision Media Network



Dear Readers of Bellevision.com,
Church Aided Higher Primary School of Moodubelle is celebrating its centenary during this week and its a proud occasion to all its old students and well wishers. This school as helped to shape lives of thousands of students for last 100 years and the journey still continues.
On this historic occasion, Bellevision website is pleased to publish a series of articles from its old students who narrate their experiences and fond memories. Team Bellevision thanks all the writers for their valuable time and contribution. Request all the readers to come forward and send constructive comments and feed back on these articles of old students.
- Editor.
*********************************
Proud of my 'Alma Mater'-Church Aided Higher Primary School


Life takes everyone through stages and at each stage a time to look back and cherish wonderful memories of the days that have goneby. As I walk down the memory lane of my school days at the Church Aided Higher Primary School, Moodubelle, tears of joy roll down my checks.

My schooling started in 1988 when as a little girl I walked the portals of this school fascinated about my new school uniform (Navy Blue skirt and white laced shirt). Little did I know it's here that my future would be shaped. When I joined the primary school , my class was 1std section 'C'.I proudly remember my class teacher Late.Ms.Mary Noronha.She would always walk into the classroom with her cane in hand. She was the one who identified my athletic talent and made me participate in running race.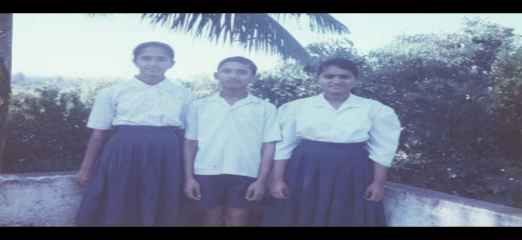 Days passed by as I was being trained well academically and in co-curricular activities. I recollect when I was in V std when our head master Mr.Peter Raphael Aranha selected me for the school volley ball team. Mr.Rapheal and Herald sir rigorously trained me and I went on to be known for my left hand service. My friends named my service as "The Golden Hand Service". I was eventually selected to train for State Level Volley Ball Tournaments.

I remember my Mathematics teacher, Mr.Silvester Mathias who used simple language to teach maths. I proudly recollect his words "Ondhu pellakai gatti yanoo nalku thundu maduvadu". My Alma Mater has given me so much. I take immense pride and gratitude in remembering all my teachers who taught me. Some have left to be with God and I pray for the rest for good health and happiness. May the Almighty Lord bless them. I remember all my classmates who are still my friends like Shalini Jyothi Lobo, Lavina Monis, Maria Barbosa, Joseph Kodegalla, Sowmya Pai, and so on.

As I sit and look back at the past it excites me to know many have been trained in this school and have become successful in life like me. Today I live with my husband in the State of Qatar.I salute my Alma Mater and I am sure it will churn out many more successful individuals in the years to come.

Zeena Martis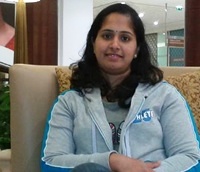 She is the 3rd daughter of the four children of Mrs & Mr.Louis Martis. Her father, both the elder sisters Veena & Veera Martis and brother LLoyd Martis all studied in the same primary school.
Zeena finished her SSLC in Moodubelle & then joined St.Mary's PU College, Shirva. Then she did her B.Sc nursing in City college of Nursing, Mangalore. Also she did her M.Sc (Obs & Gyn) nursing from Manipal College of Nursing, Manipal University. Zeena married to Mr.K.Sounder Raj from Chennai and both living in Qatar.

ACHIEVEMENTS:

Awarded Topper in Obstetrics & Gynecology in M.Sc nursing course 2007 - 2009
Secured first place in Best Research paper presentation in National Workshop held in Mangalore, India 2010
Awarded best Teacher & Employee for 2011 from Madras Medical Mission CON, Chennai
Currently working in the state of Qatar, Hamad Medical Corporation.
Recently completed Advanced Life Support in Obstetrics ( ALSO ) from American Academy of Family Physicians 2013