Sullia: Integrated Fish Farming – Field Day held in Muruliya Village
Bellevision Media Network


Sullia, 18 Aug 2013: At the joint aegis of Agriculture Science Center, Mangalore, Dakshina Kannada (DK) zilla panchayat and fisheries department, Mangalore, fish – piggery under integrated fish farming – field day was held at field of progressive farmer Balakrishna Rai, residing at Muruliya, near here recently.

Agriculture Science Center (ASC) chief Dr H Hanumantappa in his presidential address said that the Center has the key objective of resolving the different issues of farmers. The farmers can get higher yield and more profit by following integrated farming based scientific research. Balakrishna Rai has been qualified for Agriculture Award for successfully introducing integrated fish farming, said Dr Hanumantappa.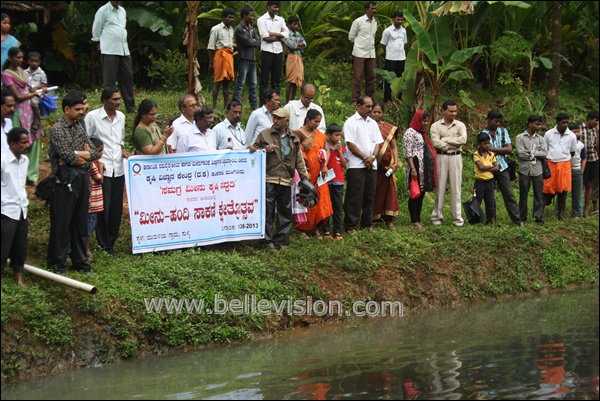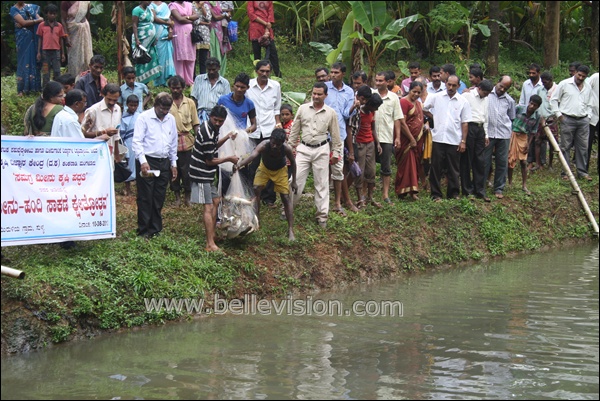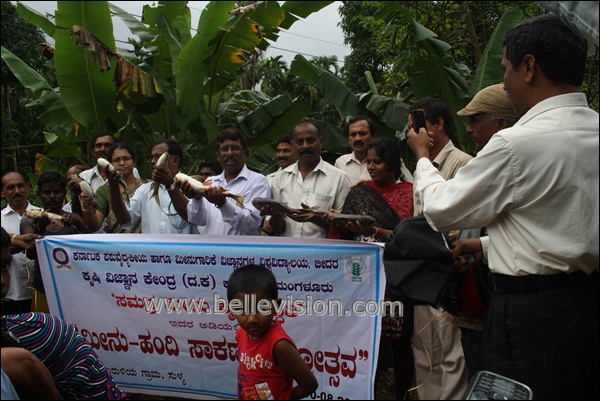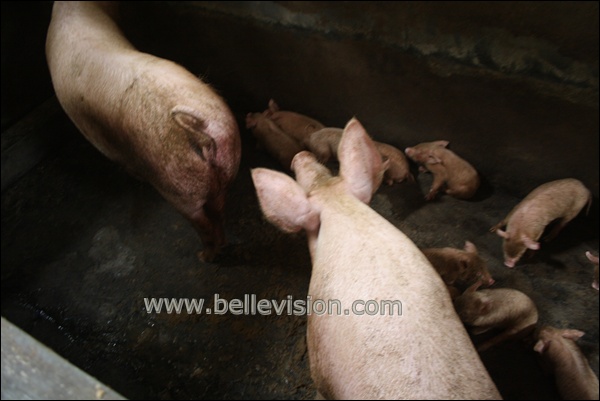 Muruliya gram panchayat president Keshav Gowda after inaugurating the programme said that they will adapt integrated fish farming like Balakrishna Rai for greater advantages.

Speaking on the occasion, the taluk panchayat member Pushpalata Balila said that Balarishna Rai has successfully adapted integrated fish farming and piggery when there was sparse rain. She urged the farmers not to be distressed instead explore in different spheres of farming.

Balakrishna Rai said that he was a born farmer and never engaged in farming for profit. One has to be experimental in different methods of farming, because it can set off the losses in one crop with the bumper crop of another crop. The integrated fish farming, poultry, piggery and dairy farming can empower farmers to lead better living, The total dedication to farming and seeking the scientific advices from Agriculture Science Center can make one successful in farming, said Balakrishna.