Moodubelle: House Constructed Under SVP's Leadership Inaugurated and Blessed
By Dr. Eugene DSouza

Bellevision Media Network


Udupi/M'Belle, 24 Jun 2022: The house constructed under the leadership of St. Vincent De Paul Society of St. Lawrence Parish, Moodubelle was inaugurated and blessed on Friday, 24 June 2022 at 4 pm at Kattingeri, St. Francis Xavier II Ward.
As a community service project, St. Vincent De Paul Society of St. Lawrence Parish, Moodubelle the needy family of late Leo Simon Fernandes comprising of his wife and two daughters an adopted family of SVP. The project was made possible due to the efforts and initiative of SVP and generous donations from the parishioners and parish associations such as the Catholic Sabha, Moodubelle Unit. The Lions Club, Moodubelle also contributed towards this project.
The house was constructed within period of eight months under the supervision of Vincent Fernandes. The house was inaugurated by cutting the ribbon by Mrs. Juliet Fernandes and her two daughters. Fr. George D'Souza-Parish priest of St. Lawrence Church, Moodubelle and Spiritual Director of SVP in his introductory remarks greatly appreciated the leadership of the SVP in providing the house to the needy family. He also acknowledged the generous contribution from the parishioners for the construction of the house. After a brief prayer service, Fr. George D'Souza blessed the house and reminded the family to pray for all the donors who had made it possible to realize their dream of having a house of their own.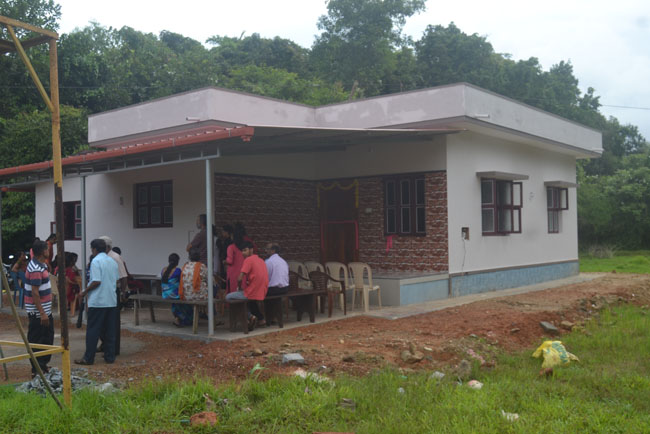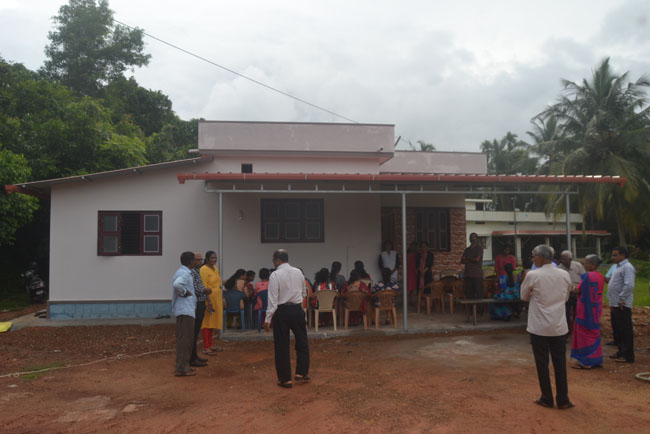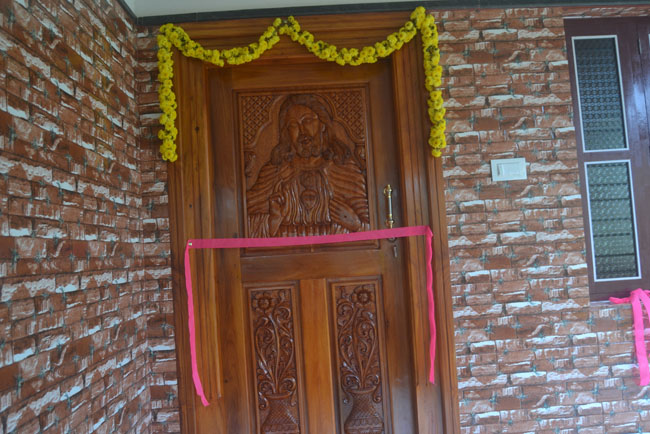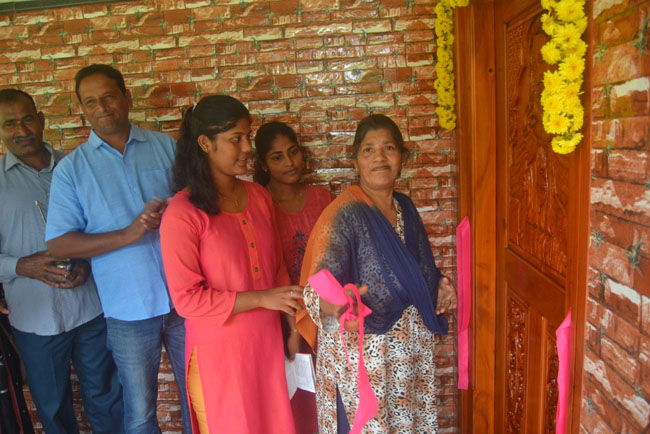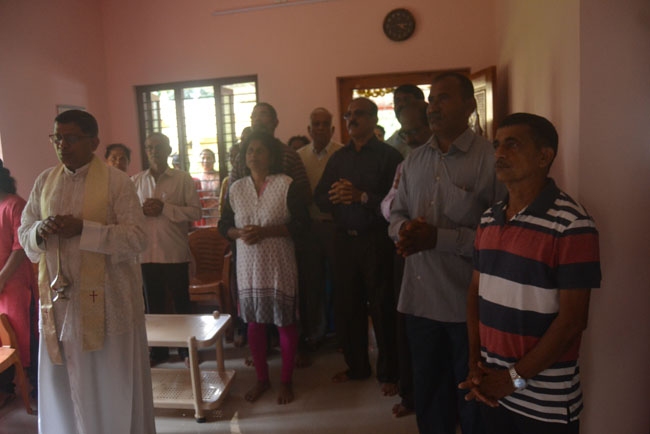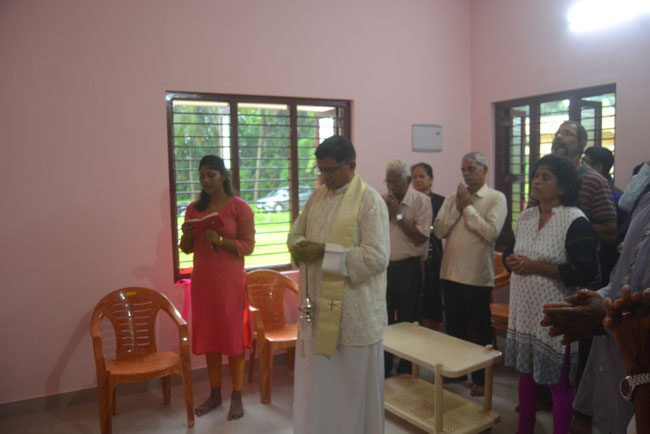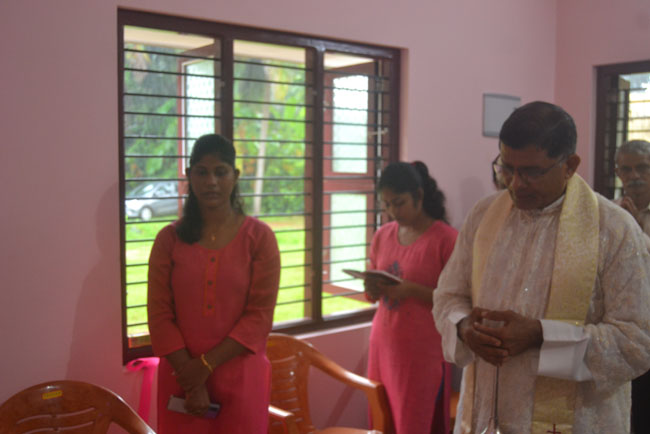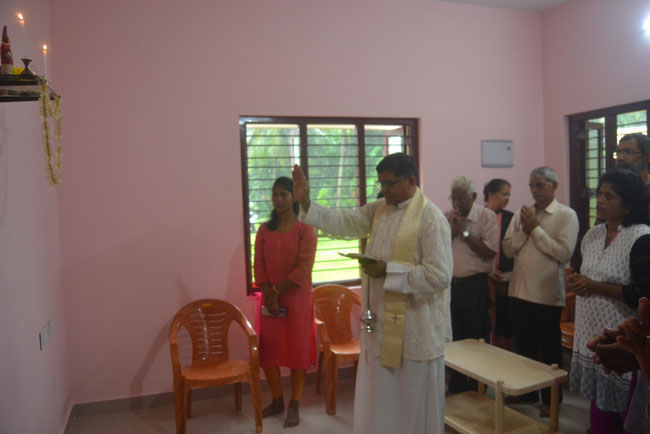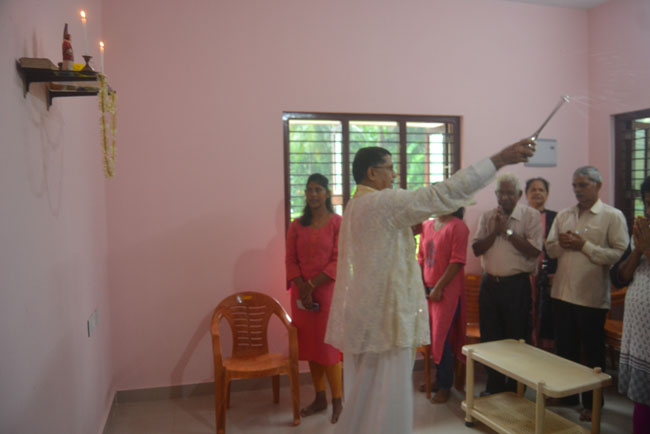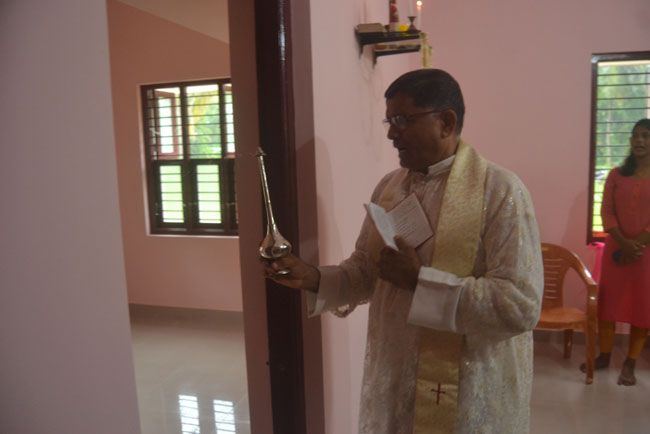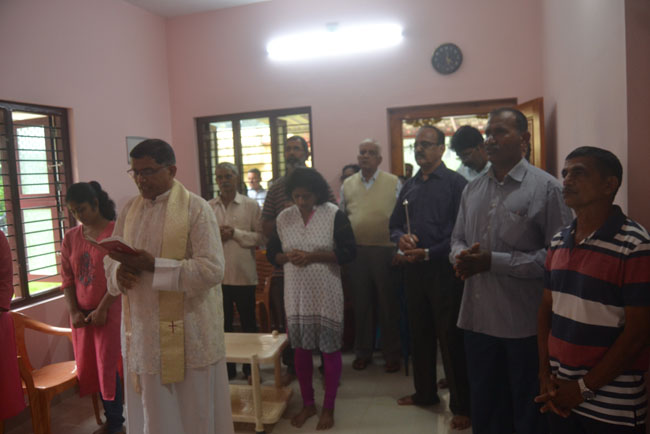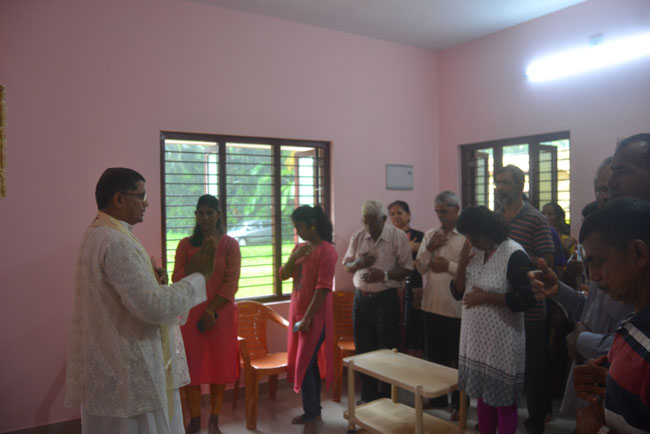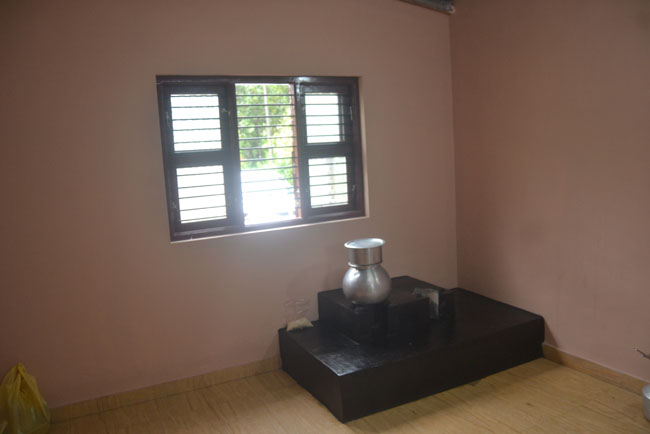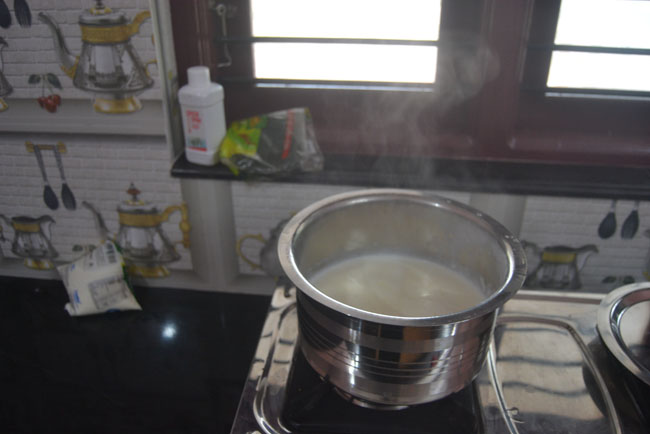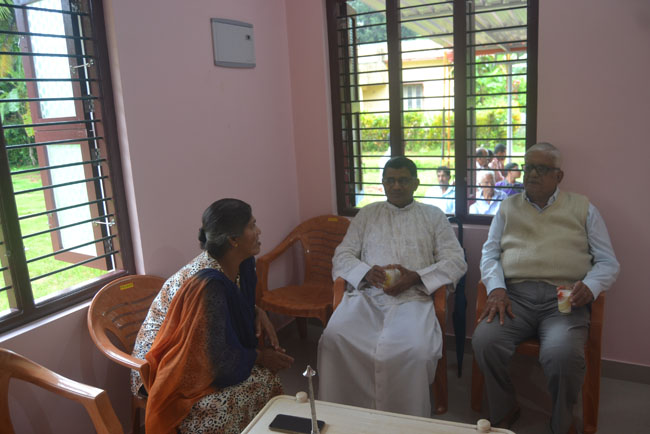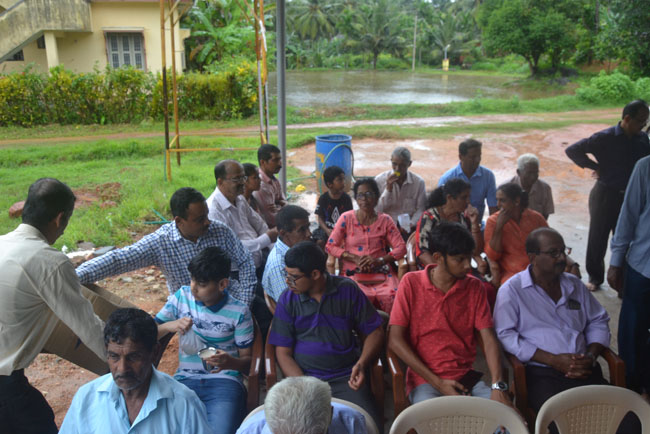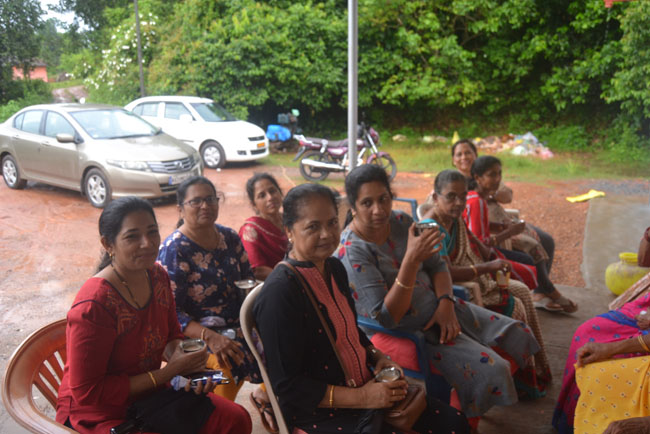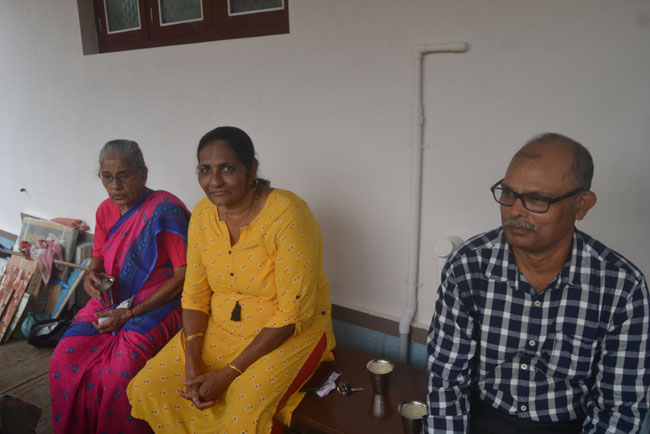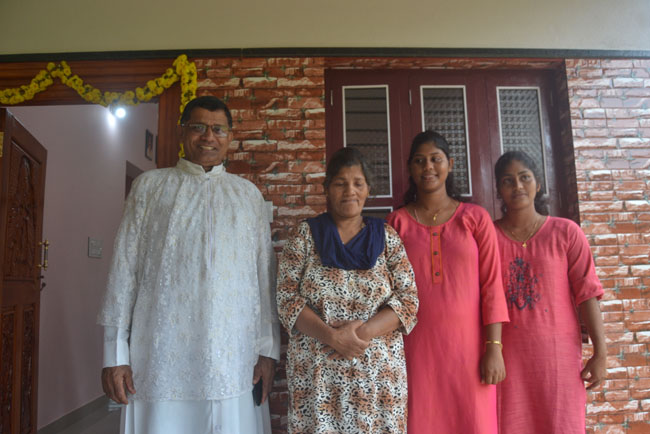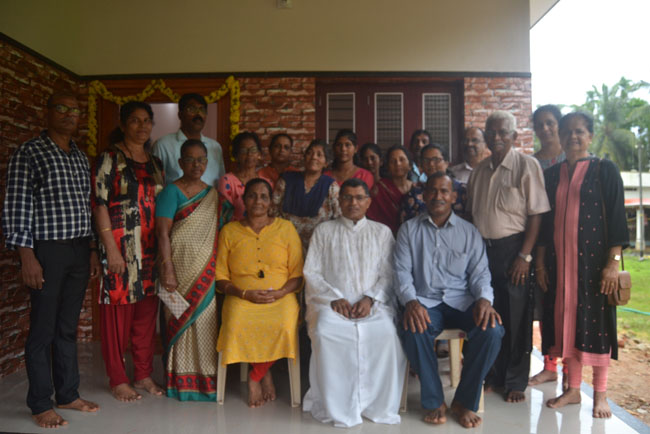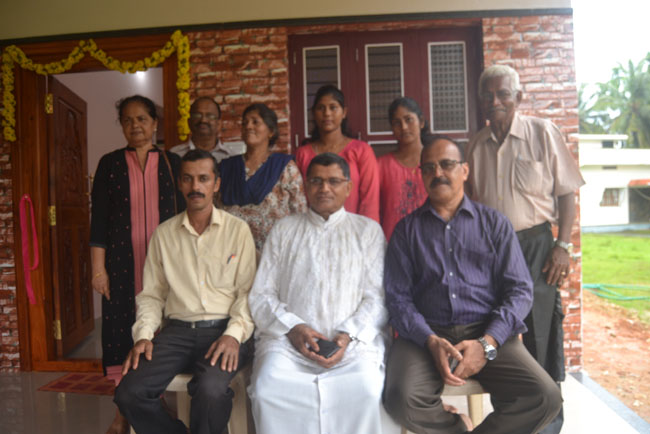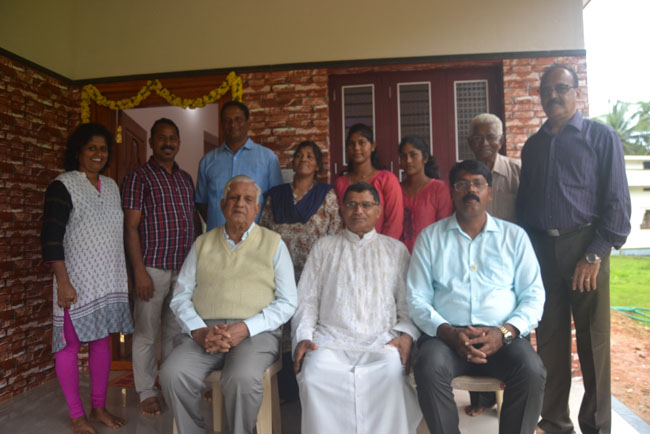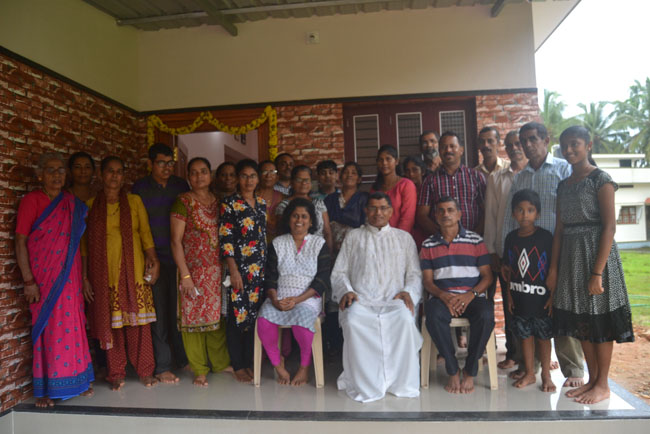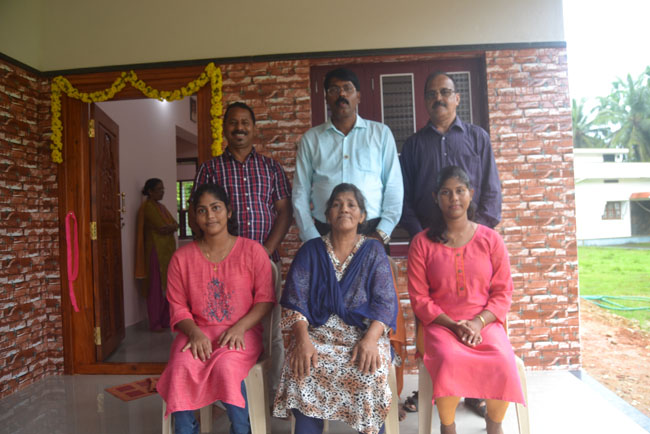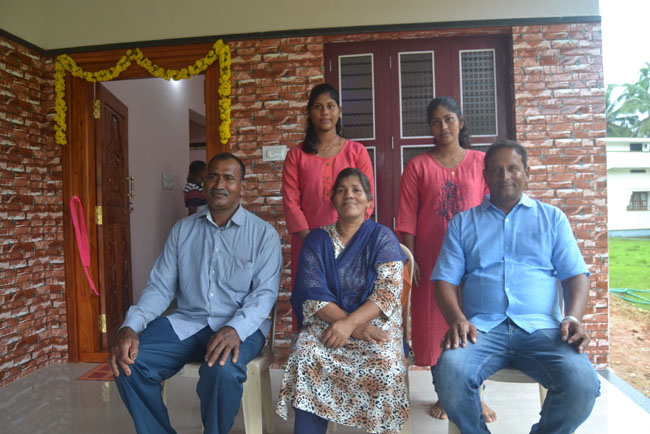 Ronald D'Souza-President of SVP, Mrs. Gladys Rebello-Secretary and members of SVP; Anil D'Souza-President of the Catholic Sabha, Elias Lobo-Immediate Past President and members of the Catholic Sabha; Ln. Commodore Jerome Castelino-President of the Lions Club, Moodubelle, Ln. Valerian Noronha-Immediate Past President of the Lions Club, Ln. Joseph Martis-Immediate Past Secretary and Ln. Elias Lobo-Treasurer and members; Mrs. Jacintha Martis-Gurkar of St. Francis Xavier II Ward and members as well relatives and well-wishers were present.
The Vincent De Paul Society Unit in St. Lawrence Parish, Moodubelle was started in 1978. During the last 44 years of its existence, the SVP has been in the forefront of the community service helping the needy families in matters of education, health, food for adopted families and repair of dilapidated houses. The construction of a well-equipped house is the manifestation of the dedication of the SVP members and generosity of the parishioners to respond to the needs of the less fortunate members of the community.