'Palm Sunday' celebrated at Mount Rosary Church to mark the beginning of the Holy Week
By P. Archibald Furtado

Pics: Praveen Cutinho

Bellevision Media Network


Udupi, 10 Apr 2022: The parishioners of the Mount Rosary Church assembled in large number in front of the Mt Rosary English Medium School, at 7.30 am, on Sunday, to witness the blessing of palms on 10th April, 2022.
Normally its moveable feast of the community celebrated on the previous Sunday of Easter, to commemorate Jesus triumphal entry into the city of Jerusalem. It's the first day of the forthcoming Holy week especially Triduum – Maundy Thursday, Good Friday and Easter Sunday.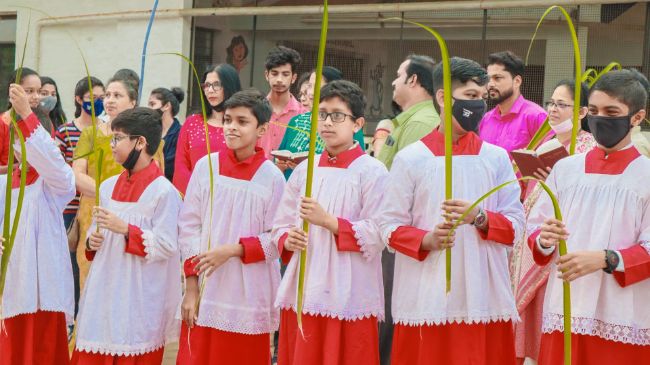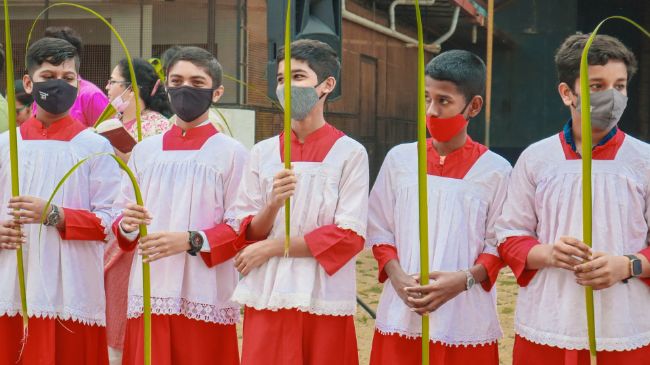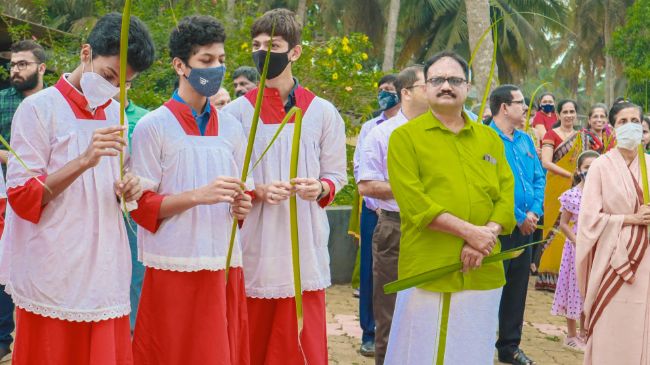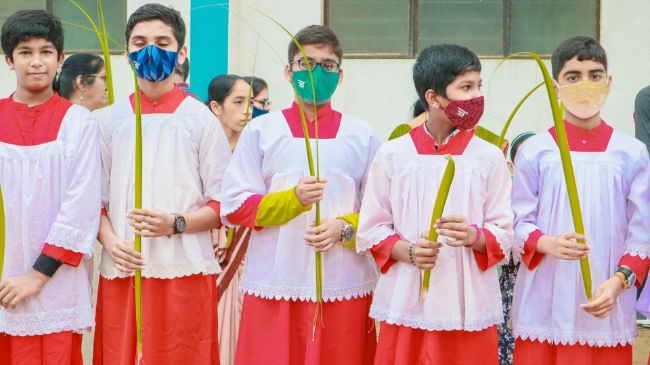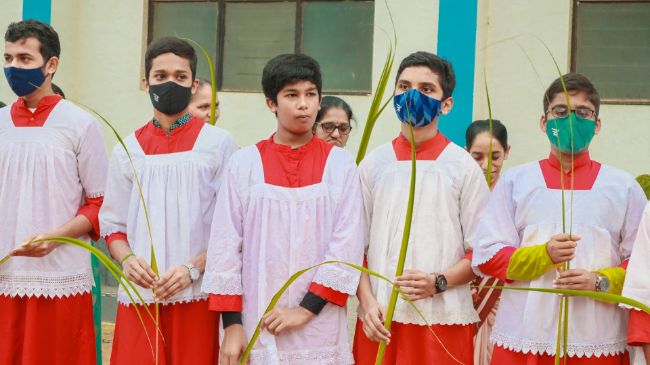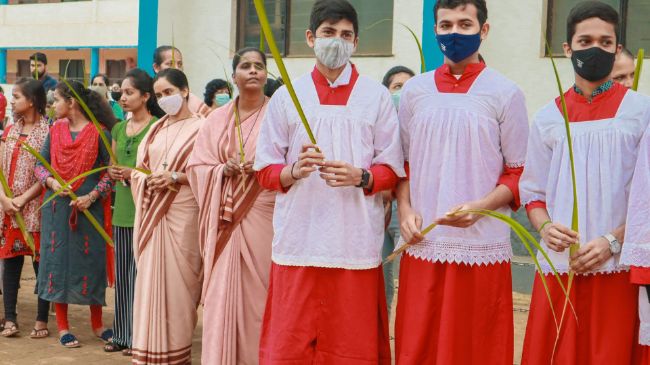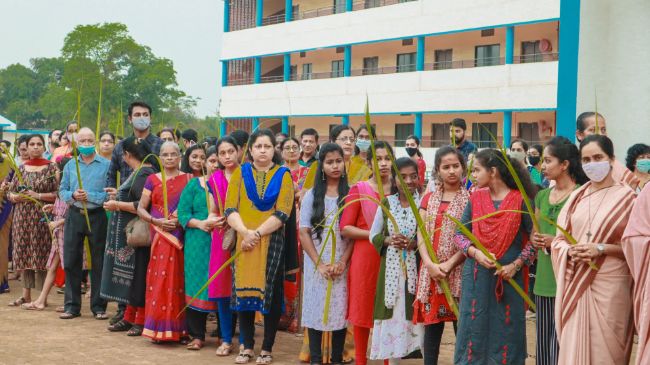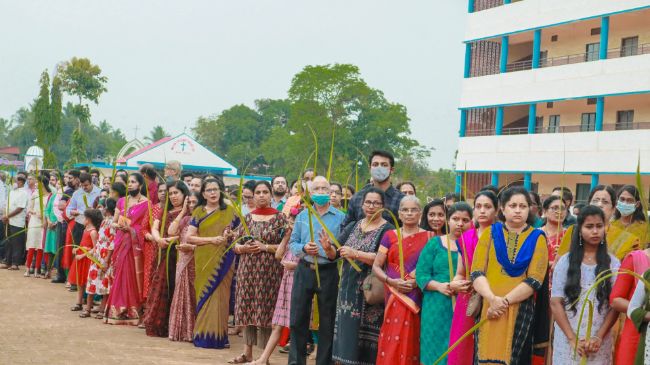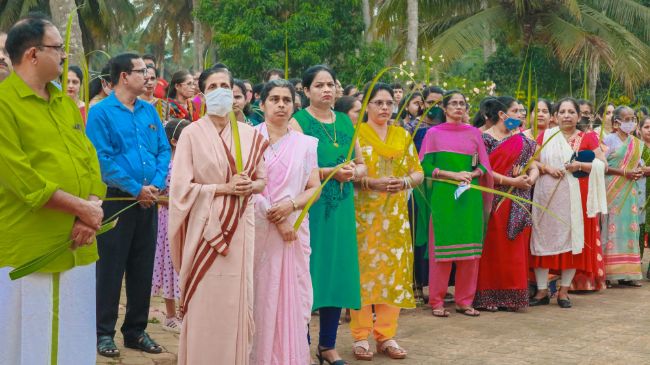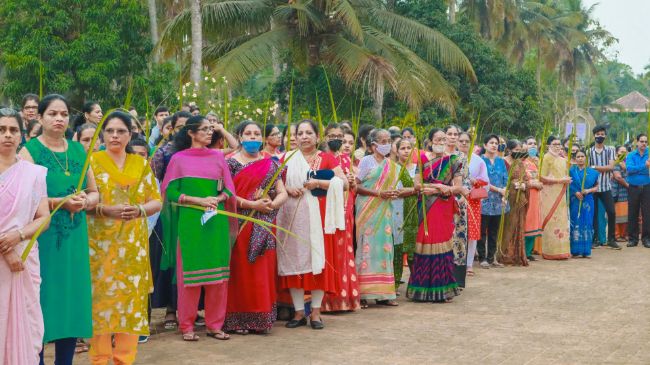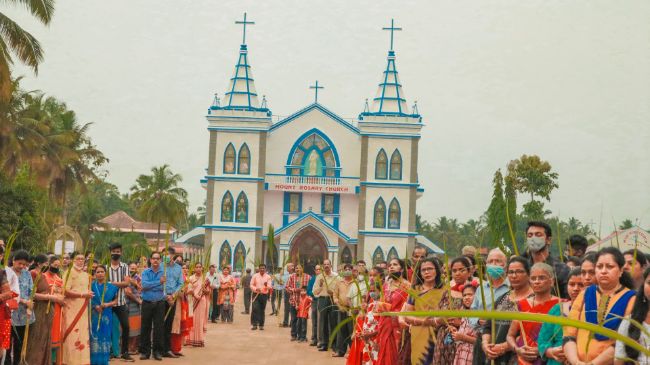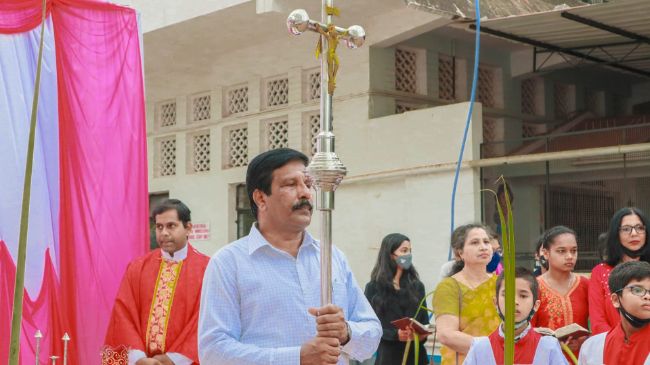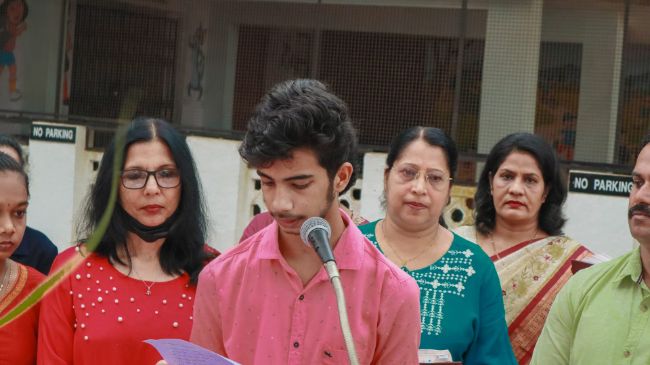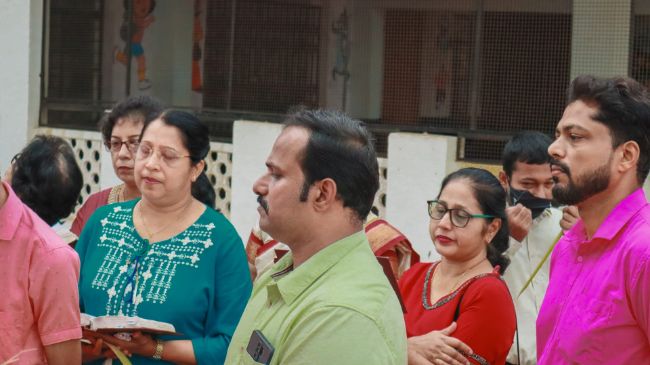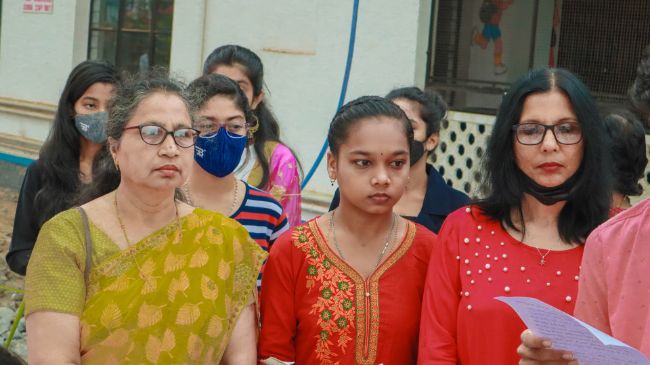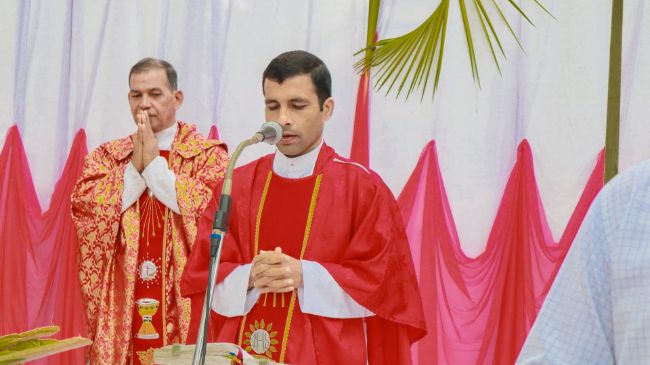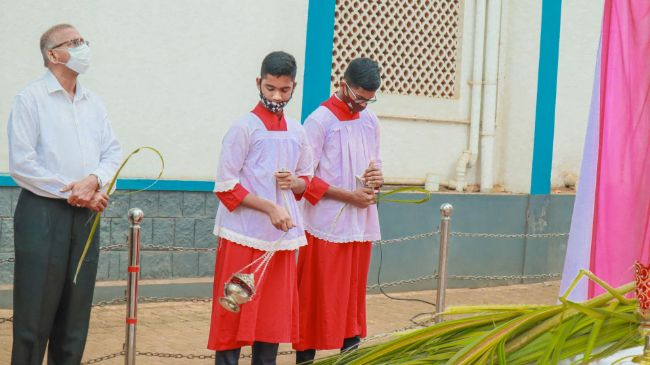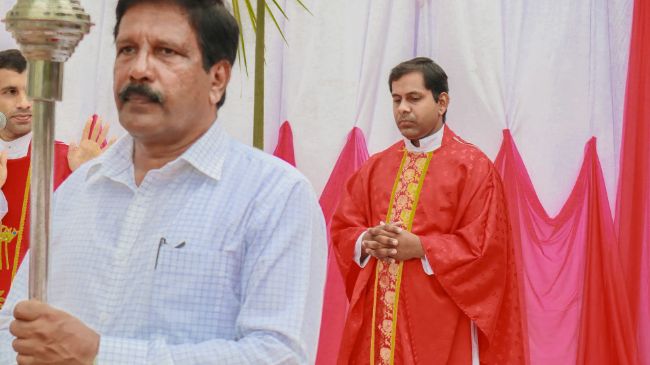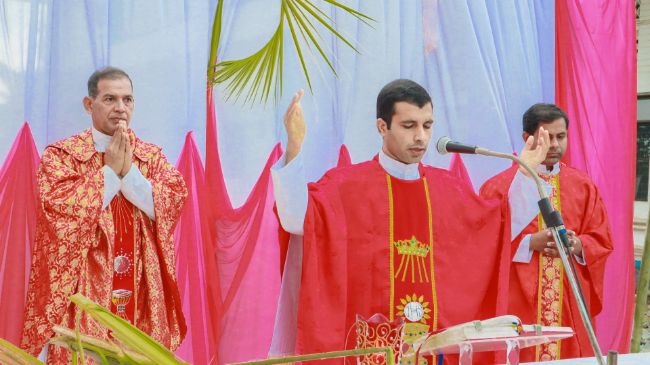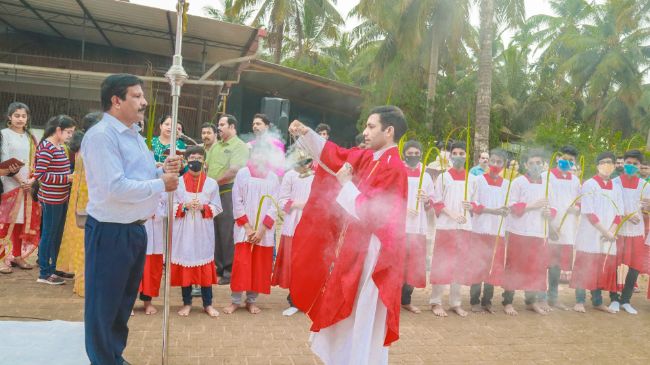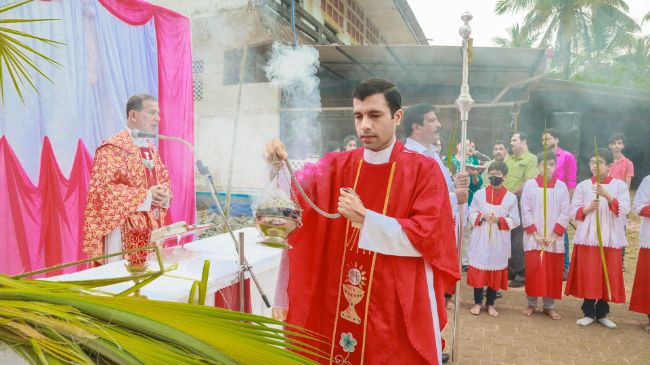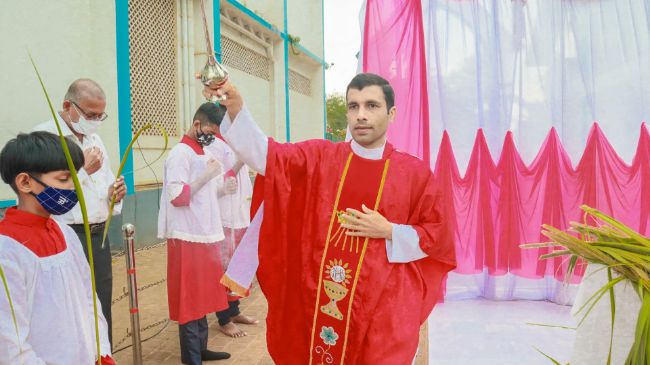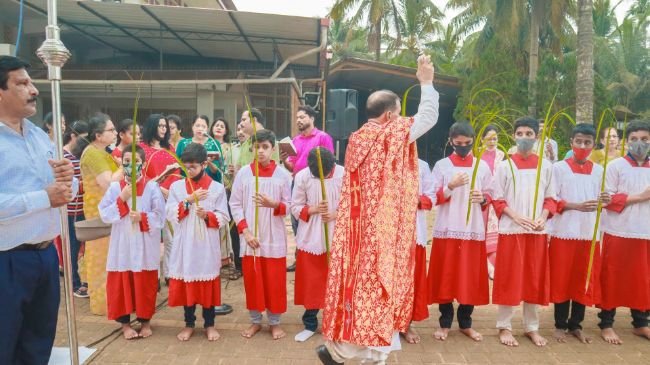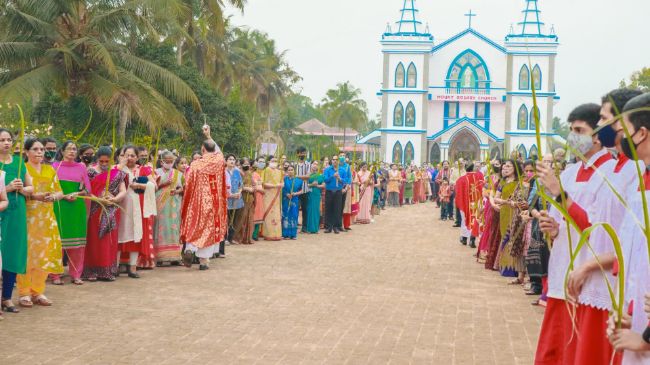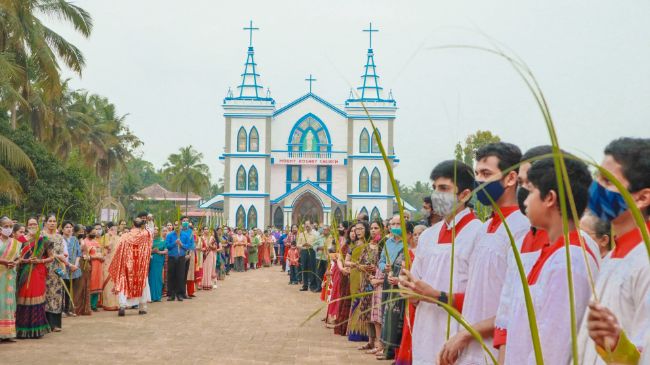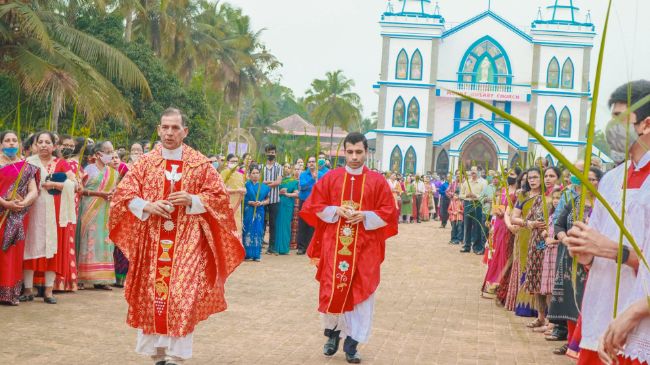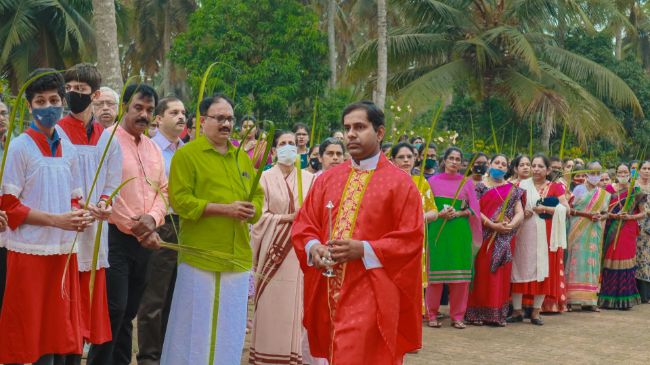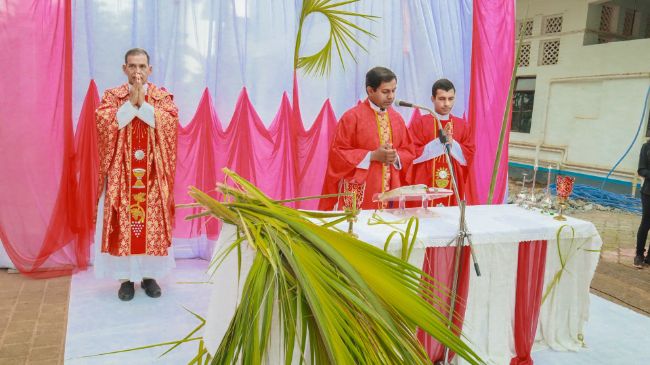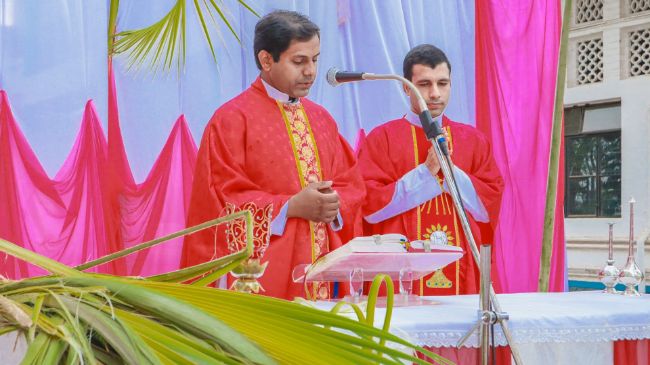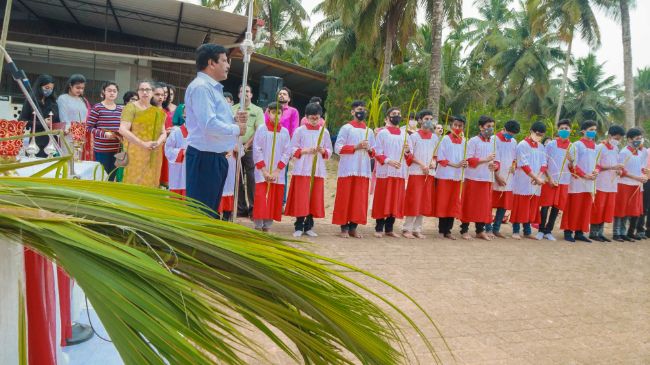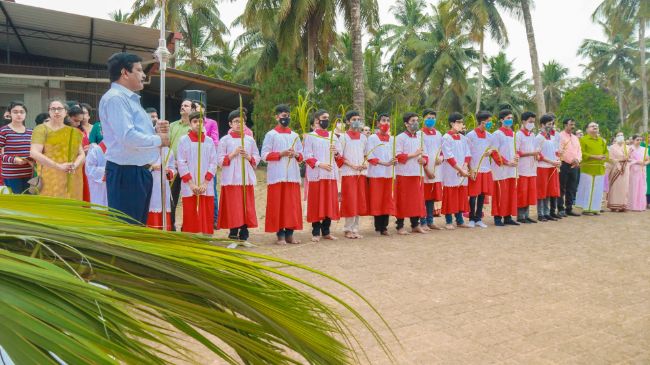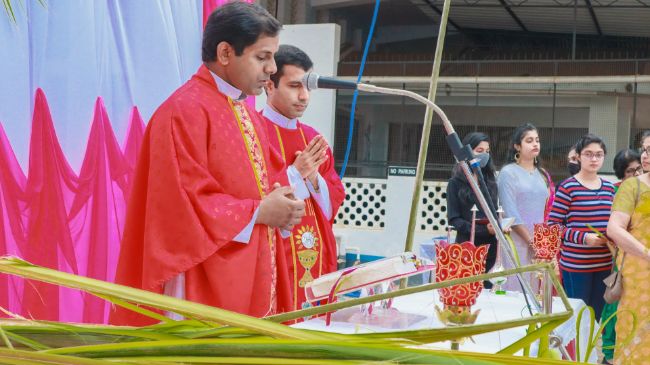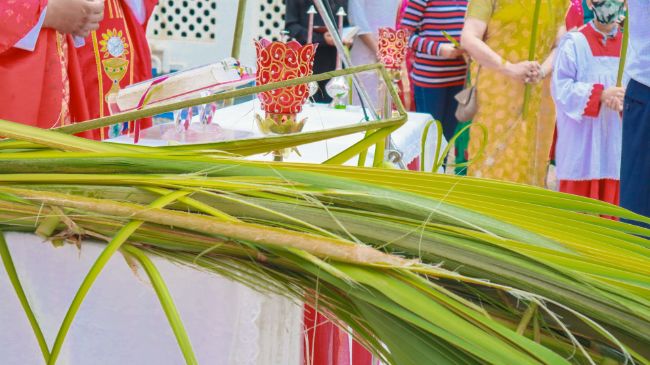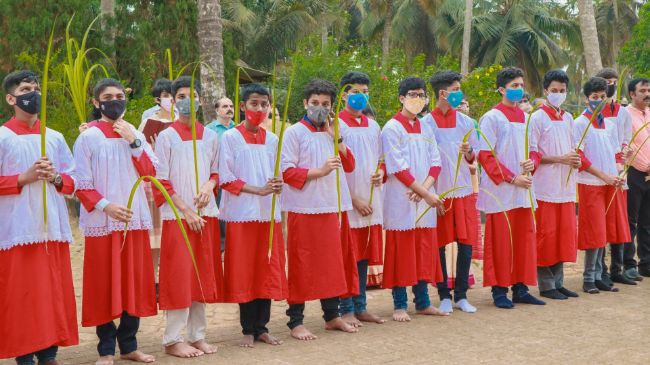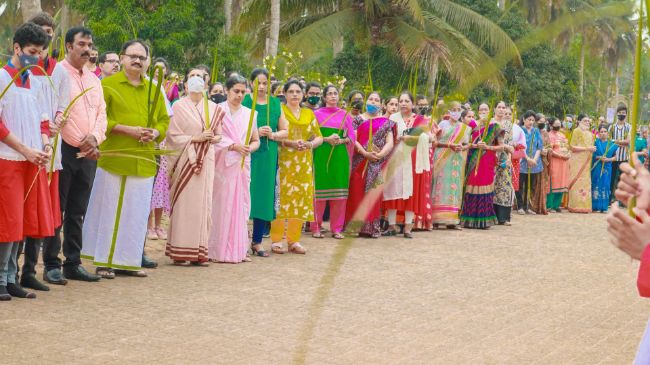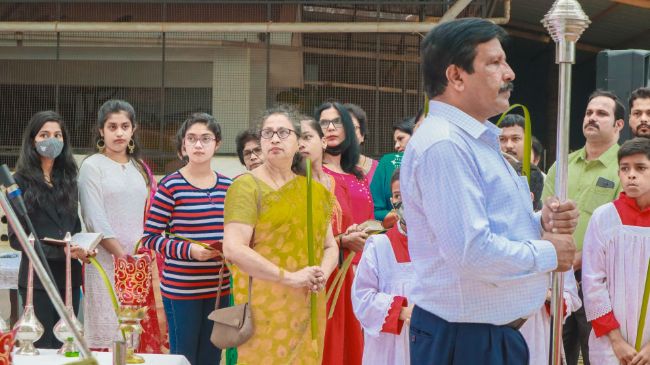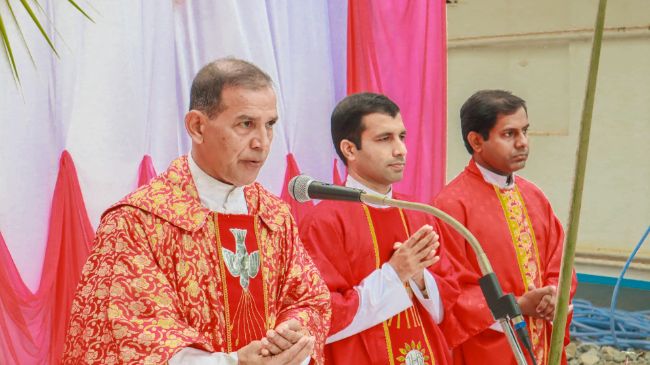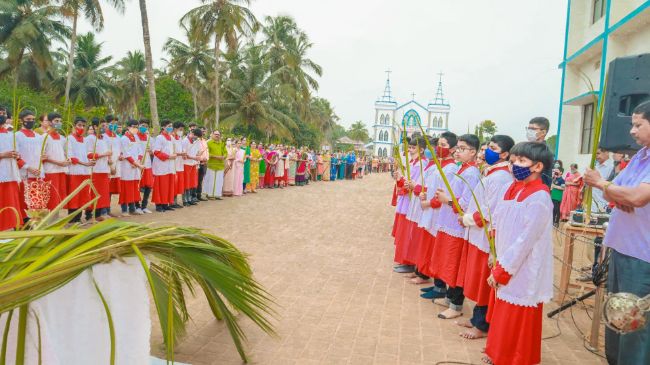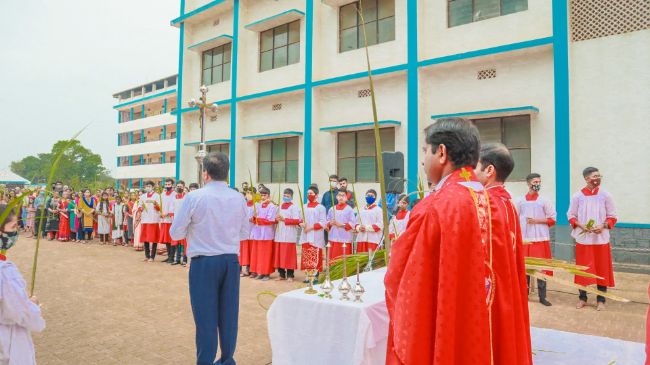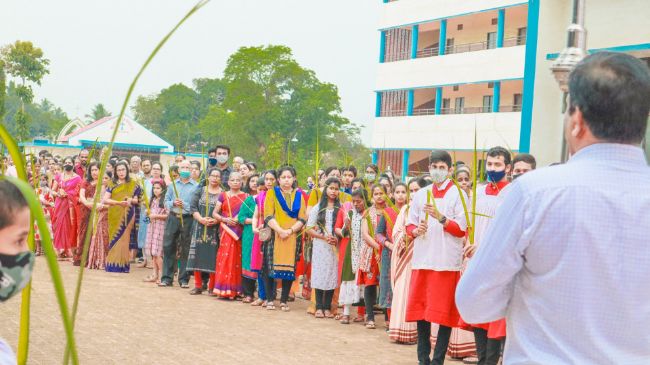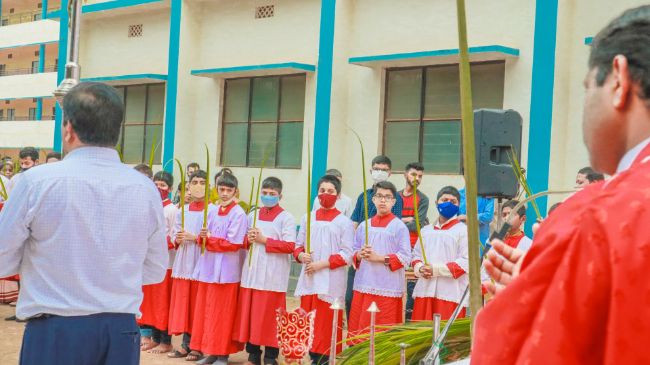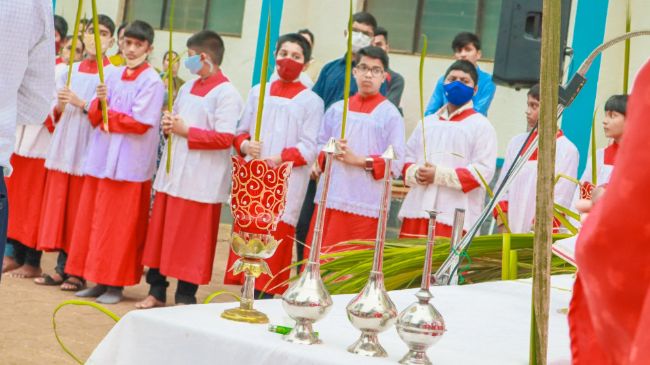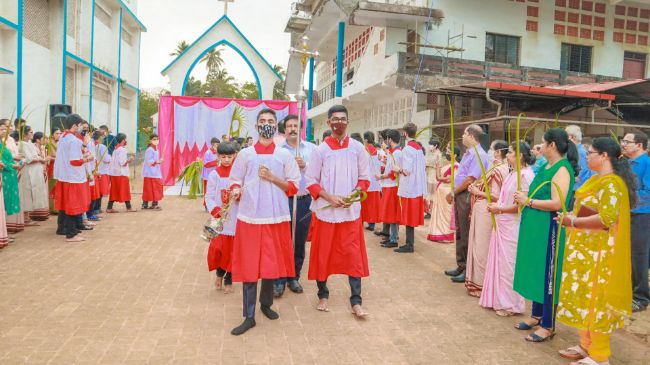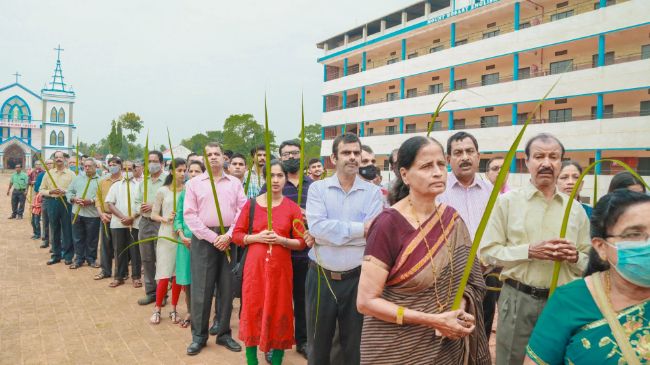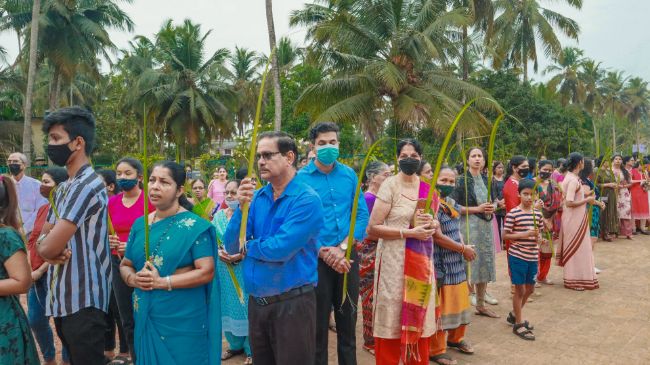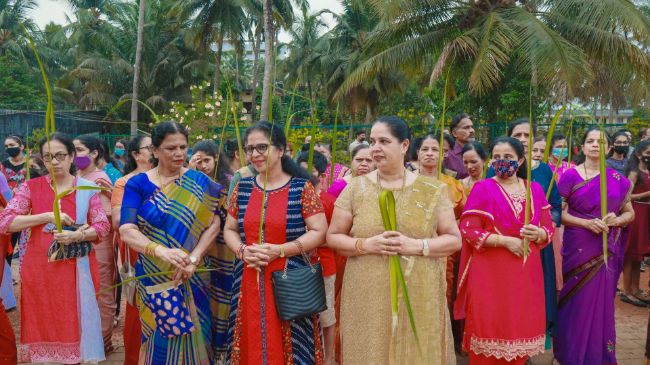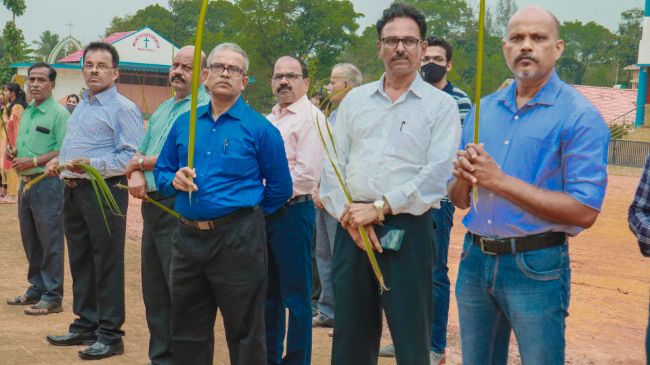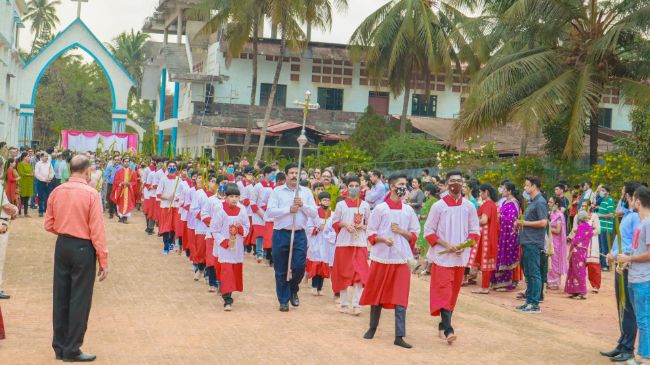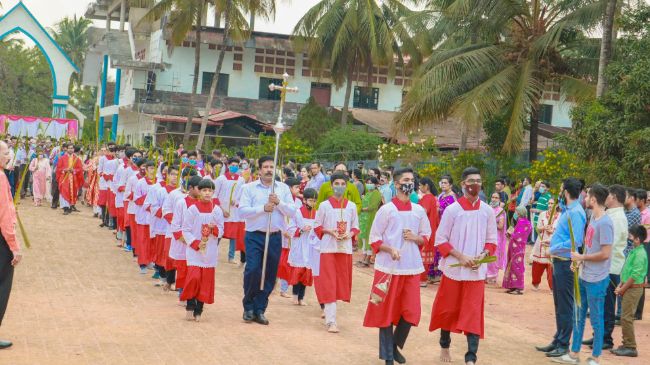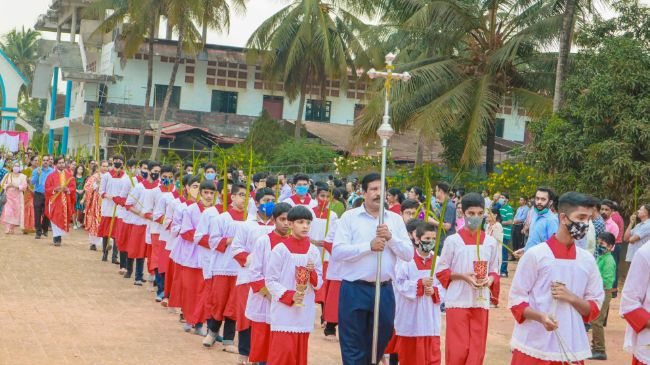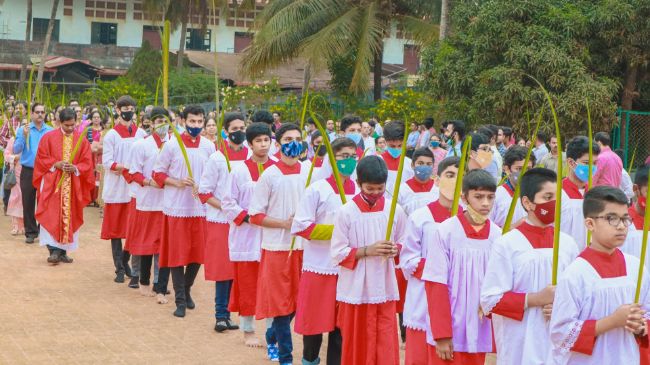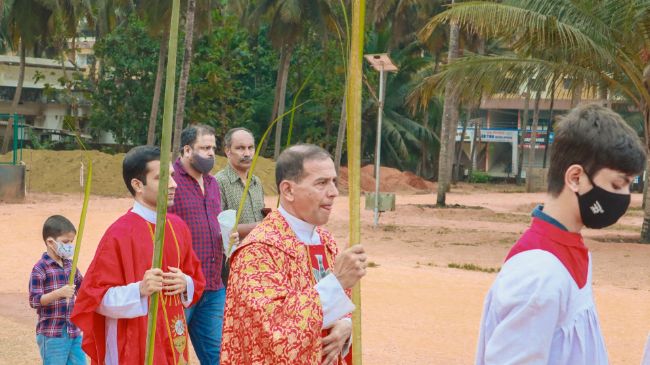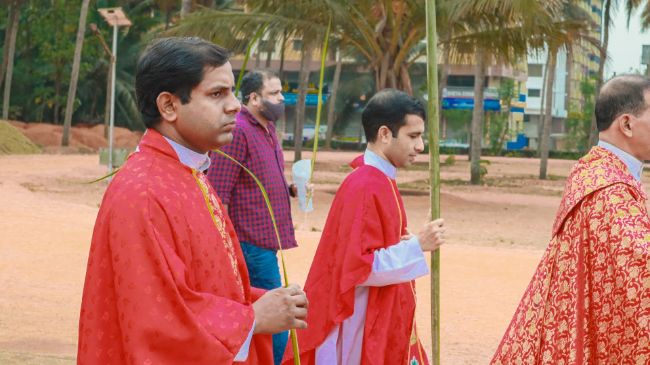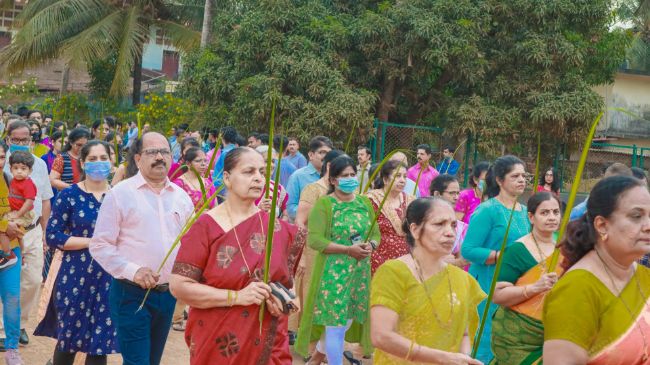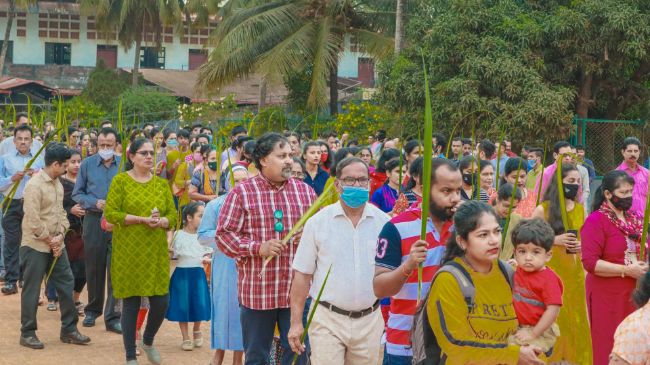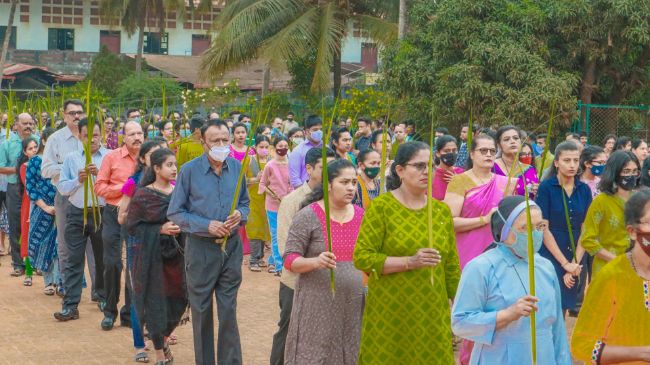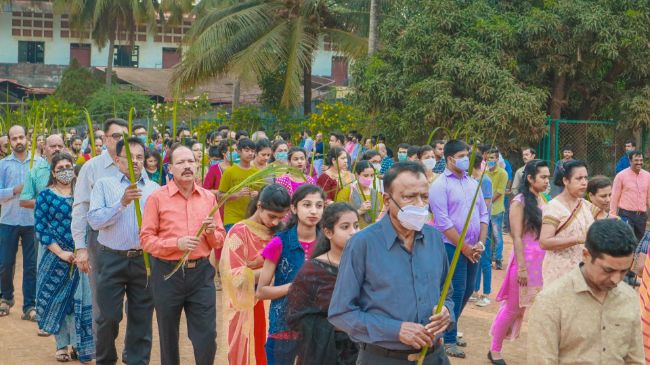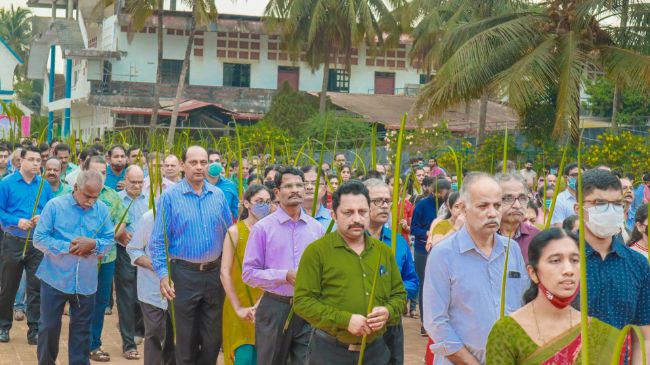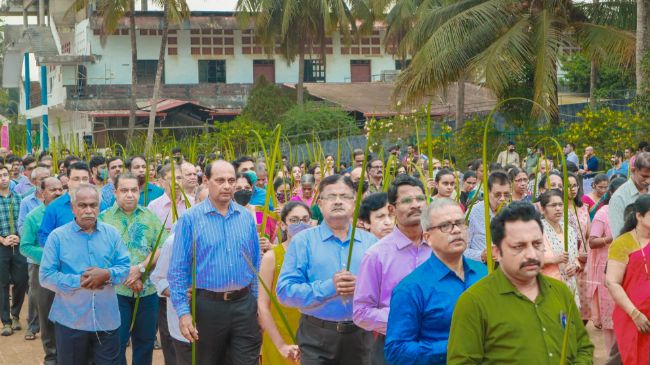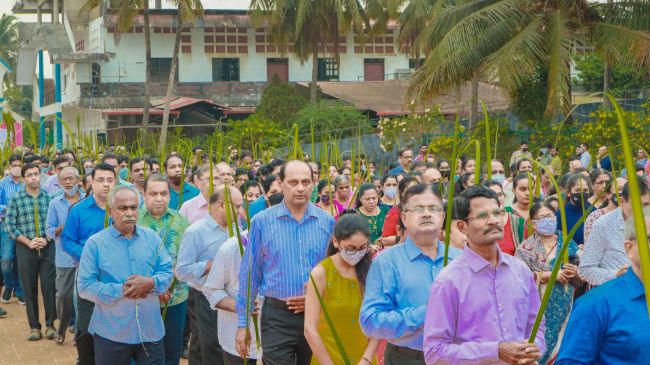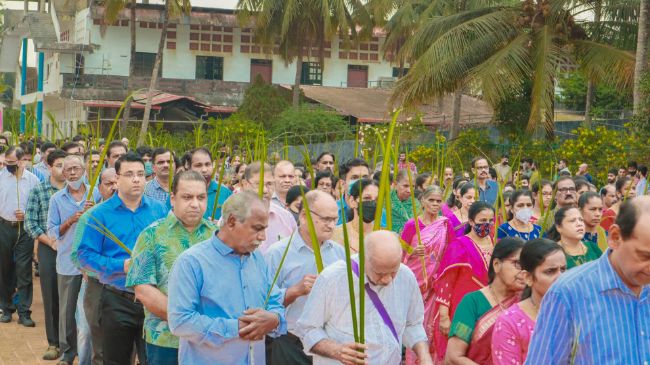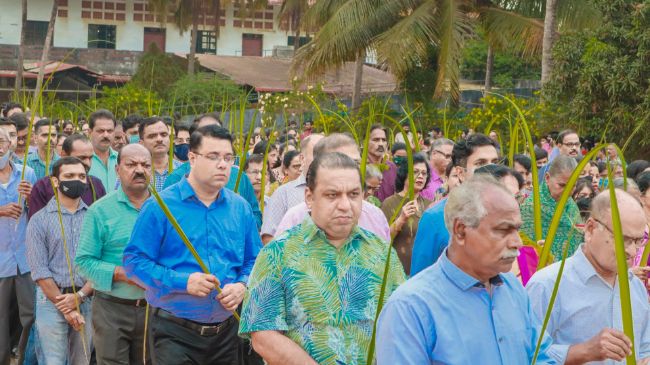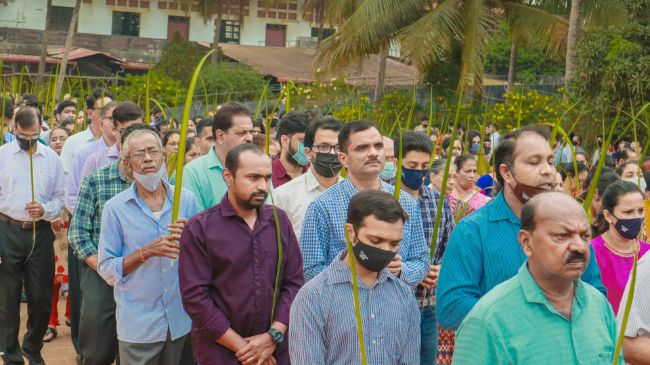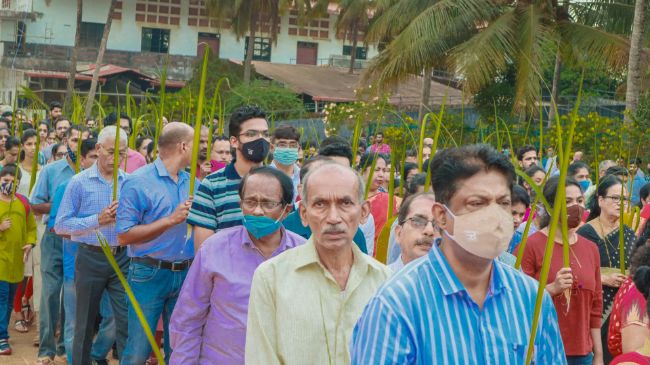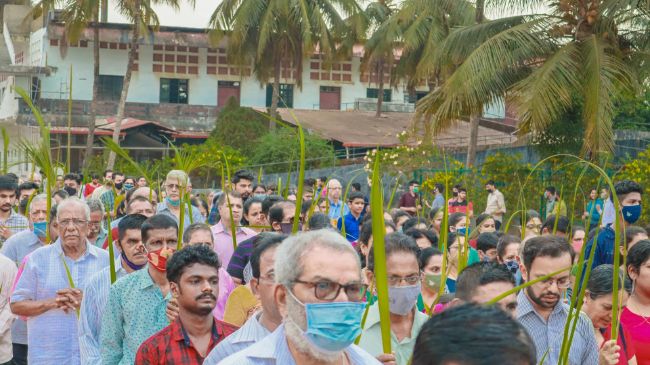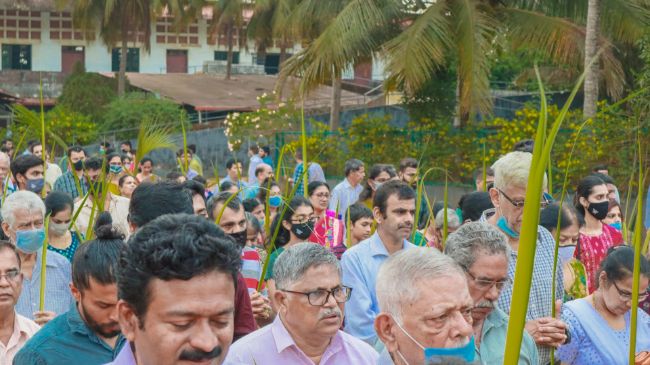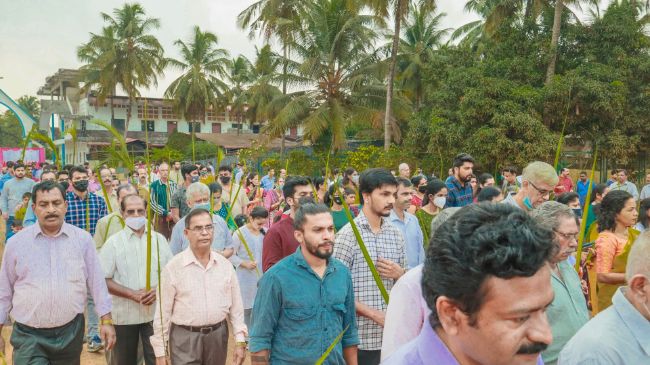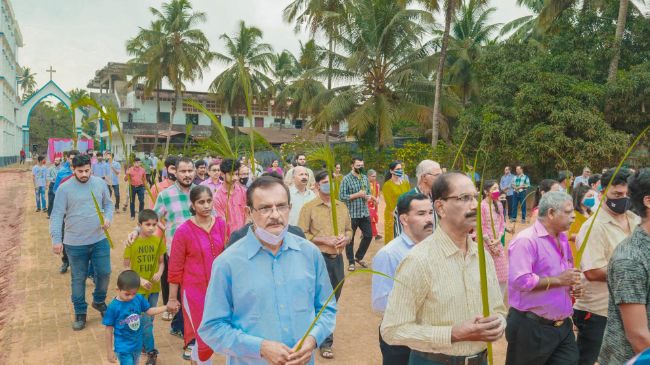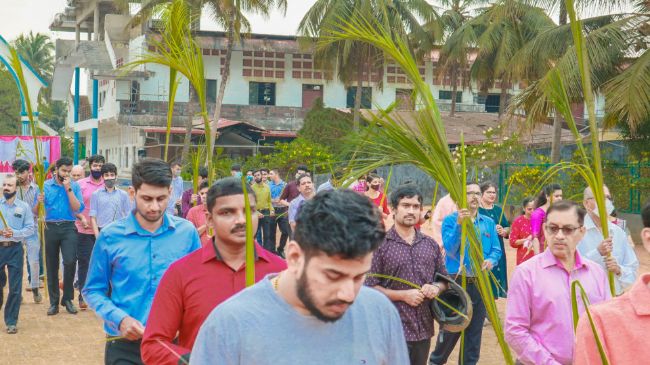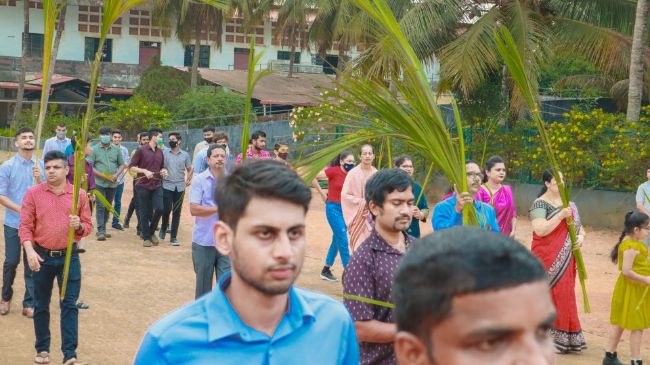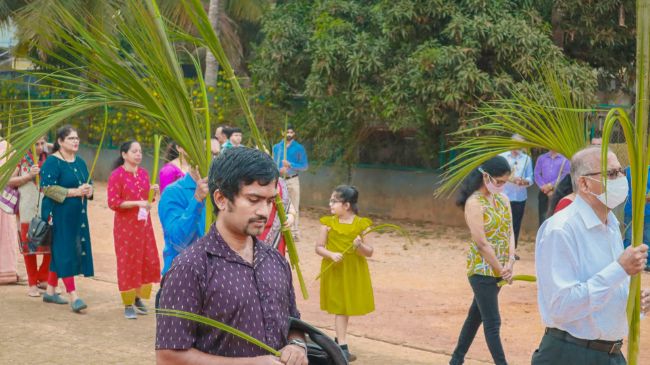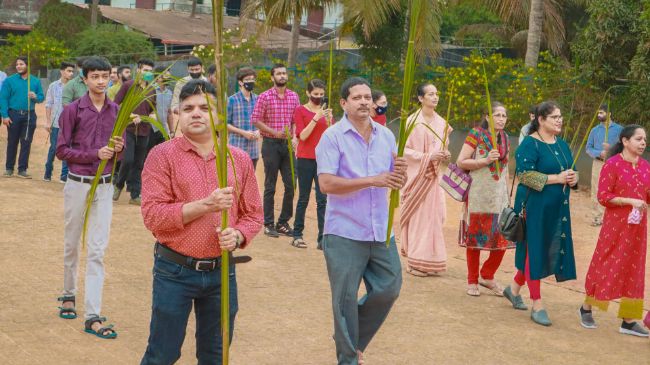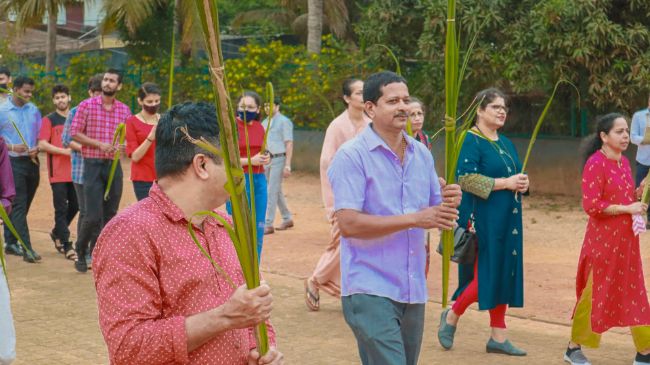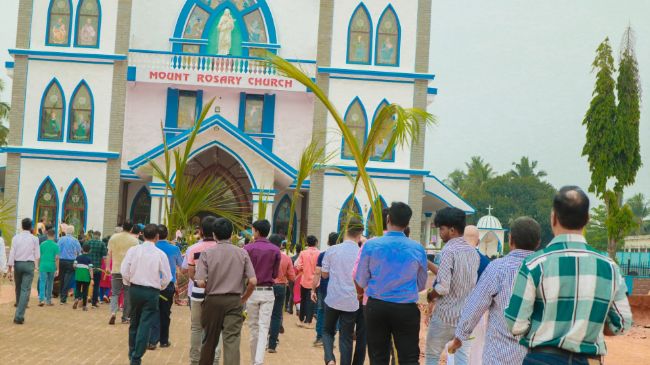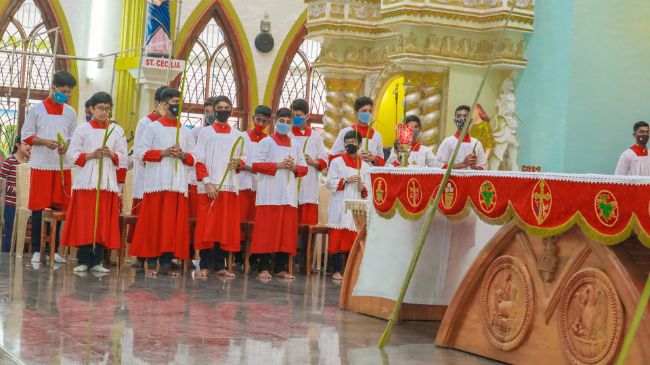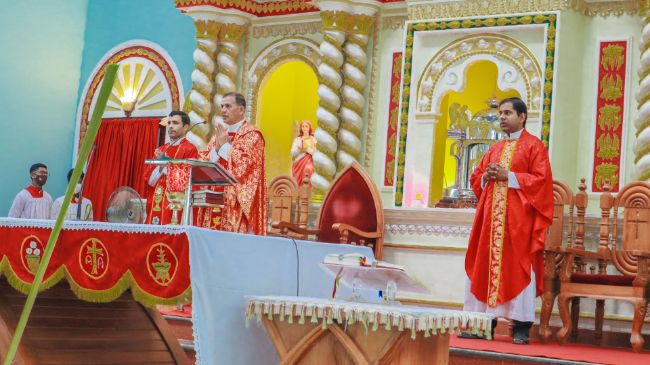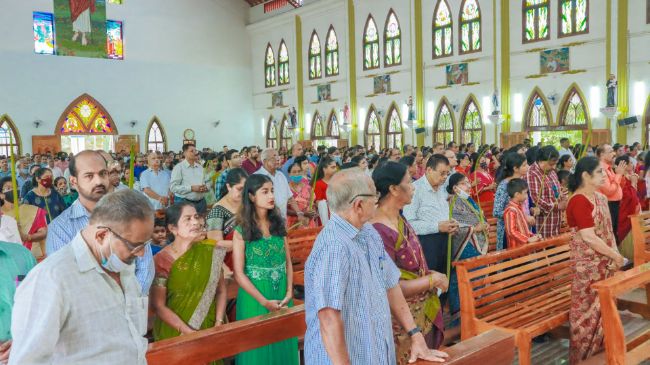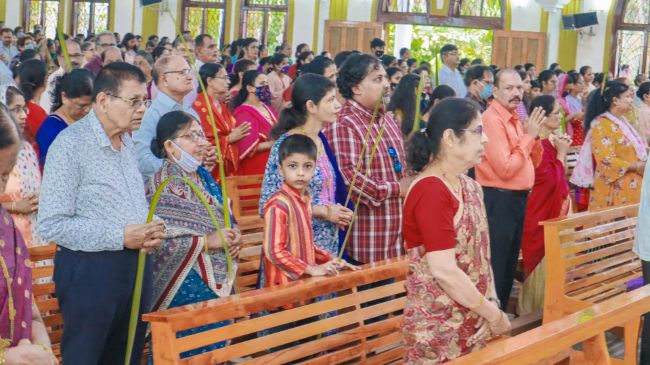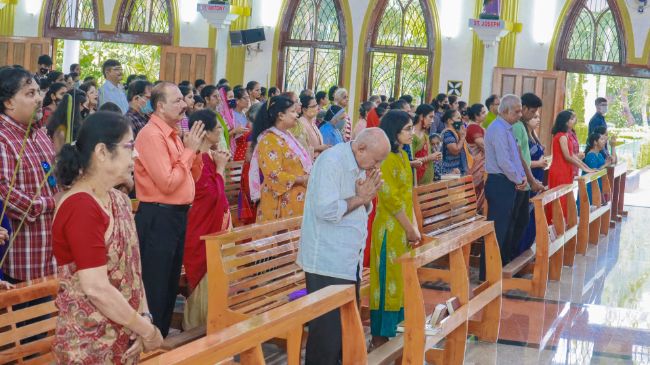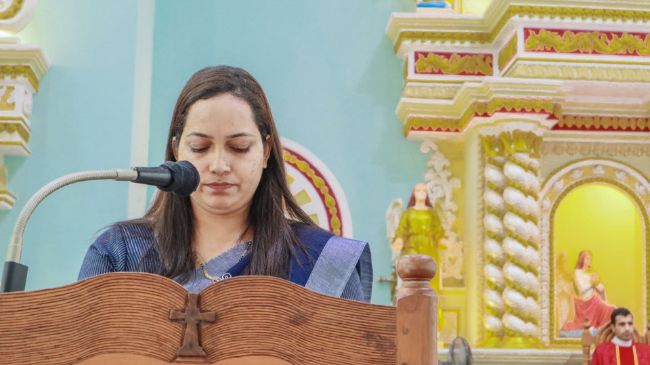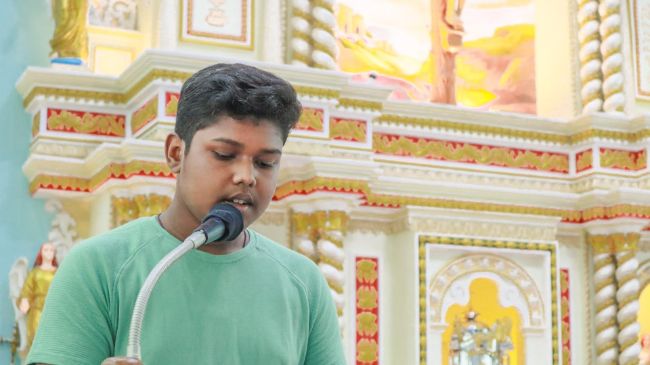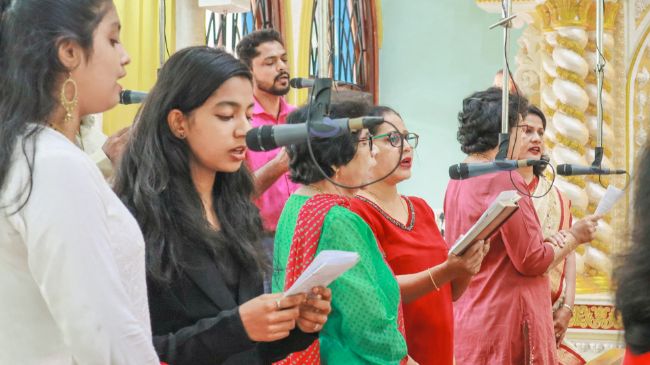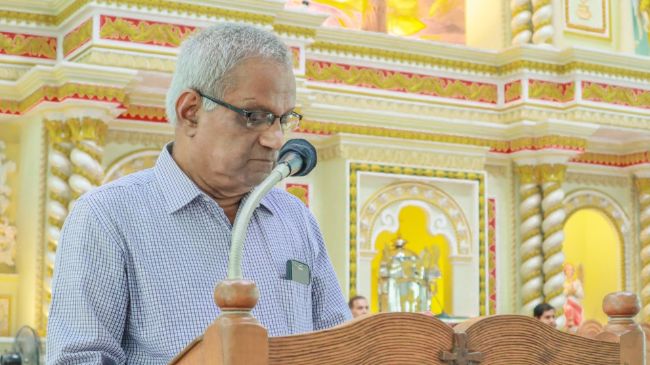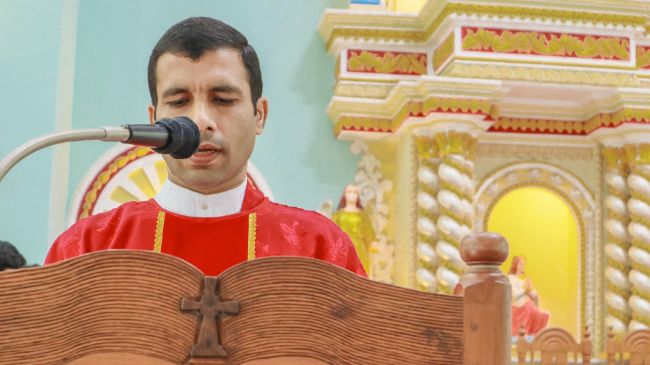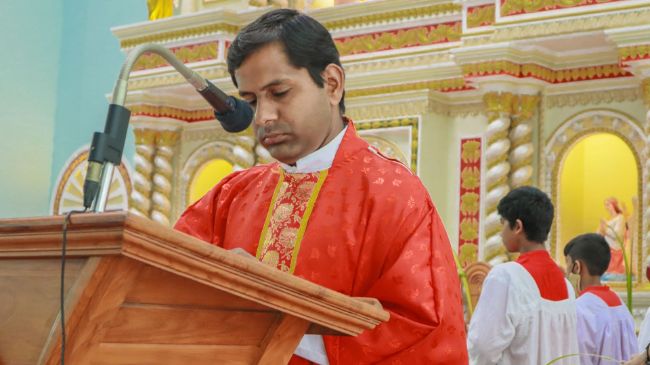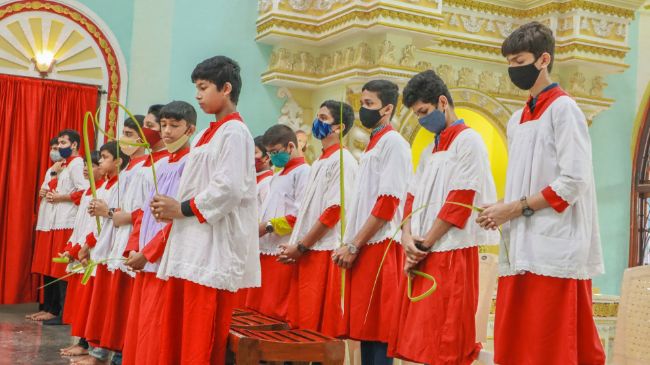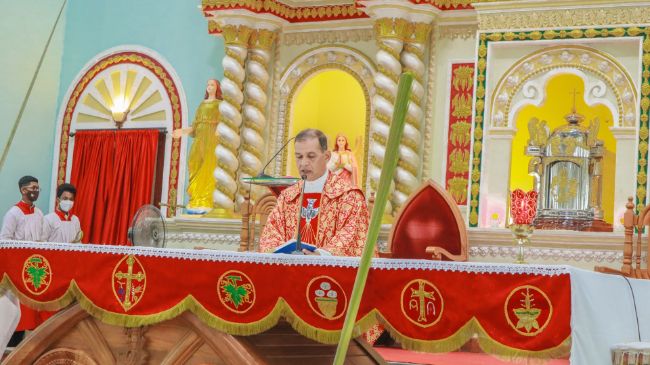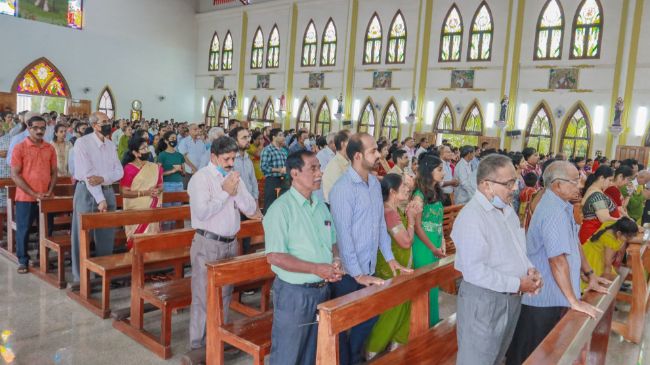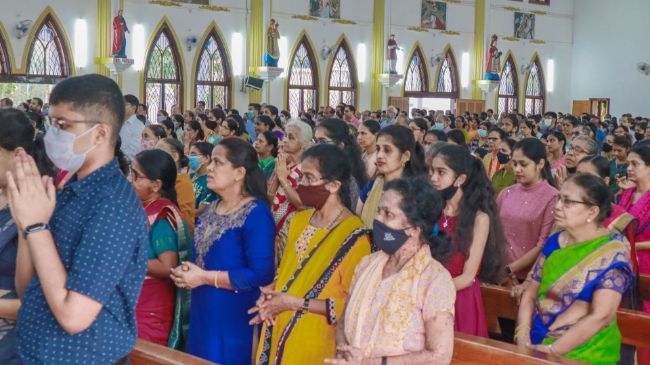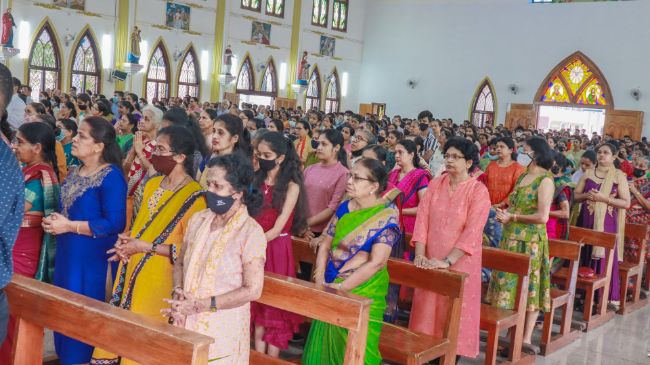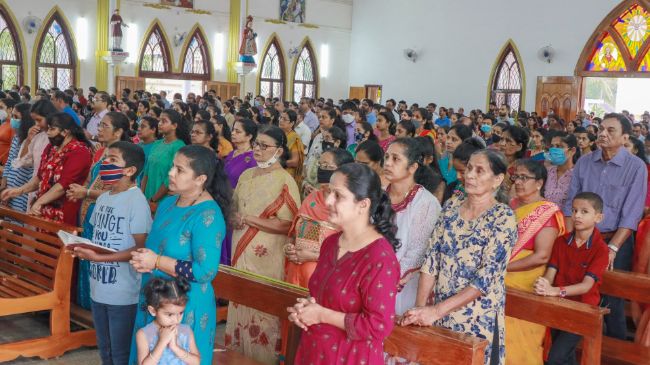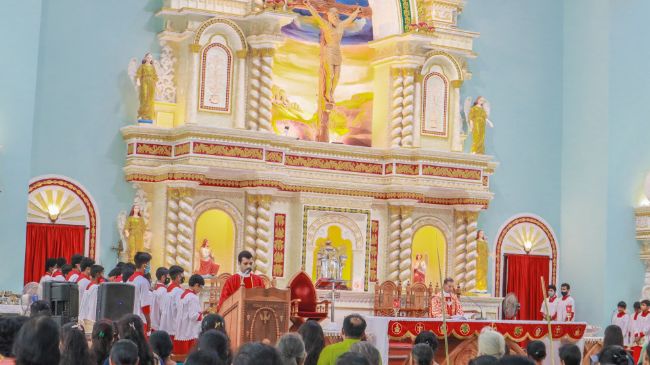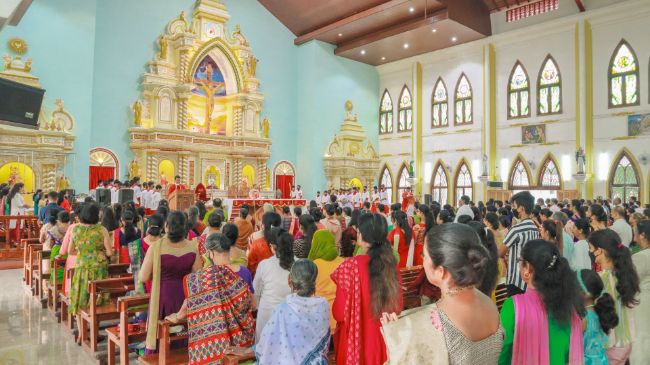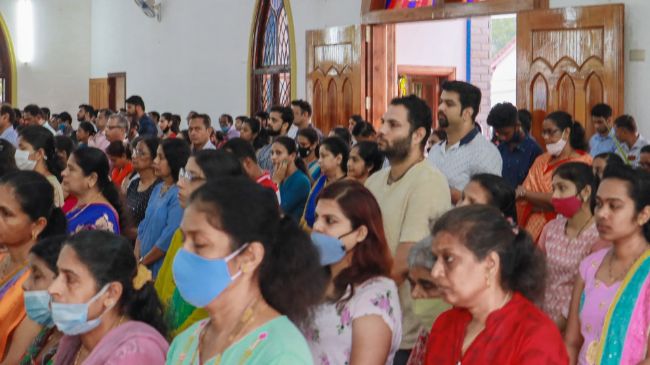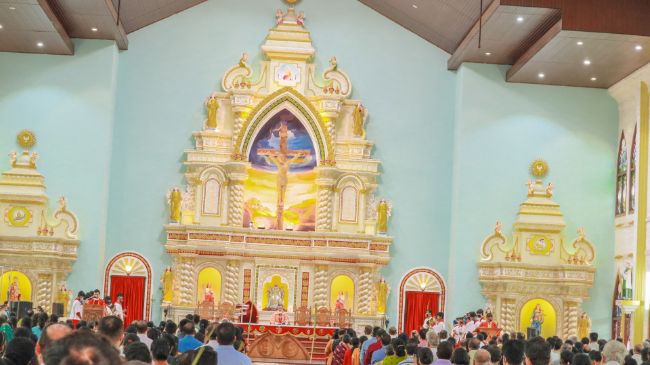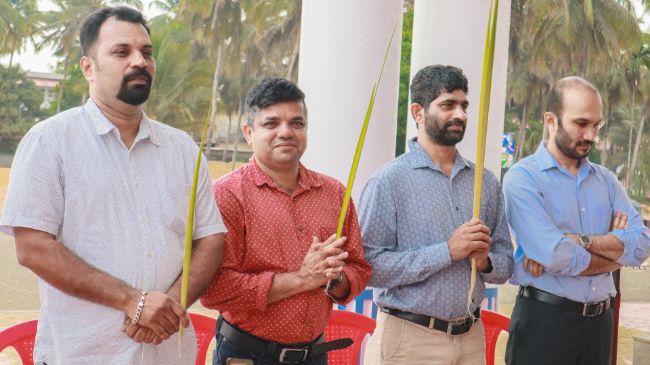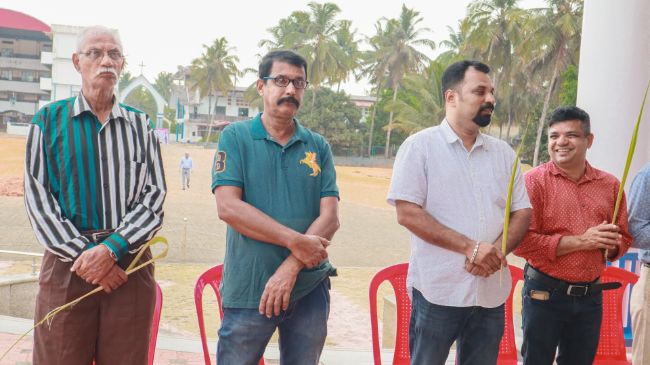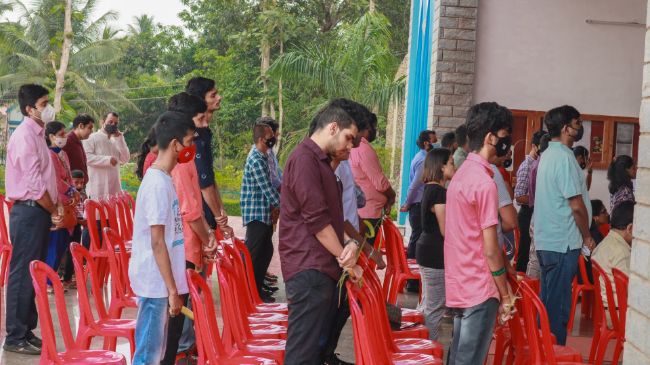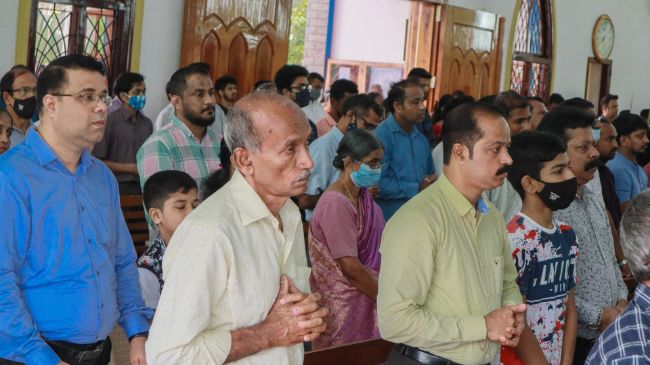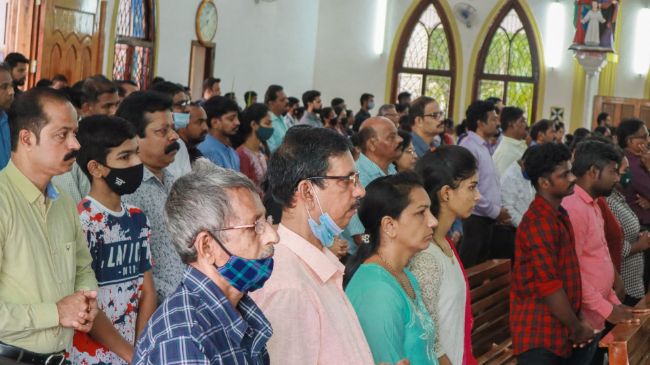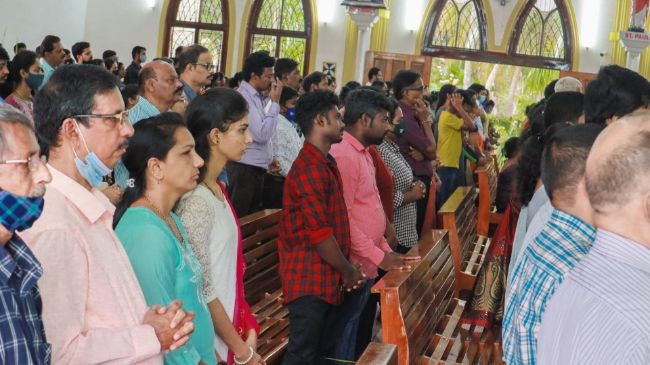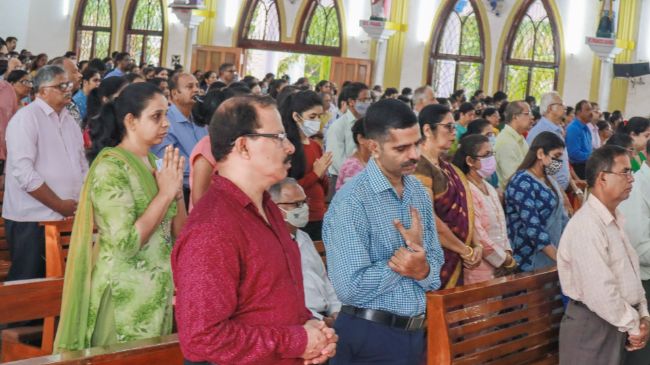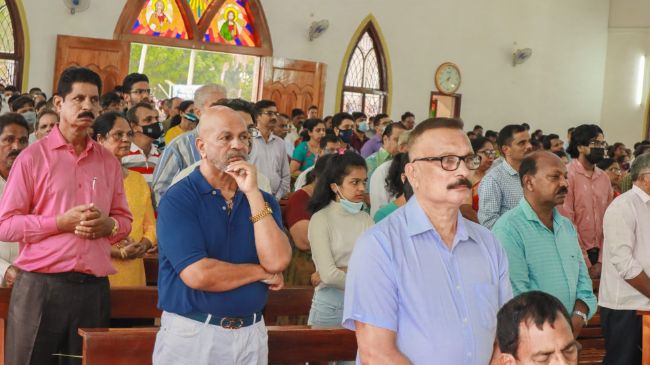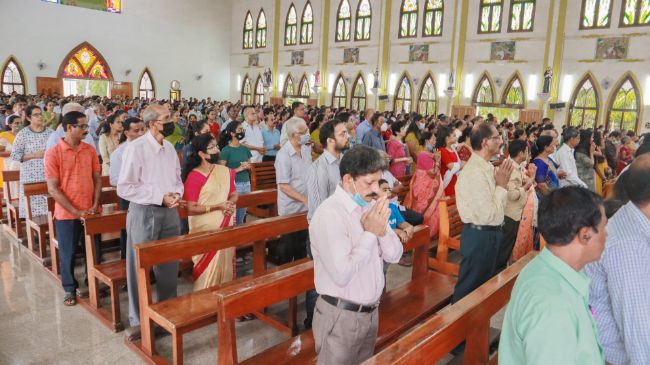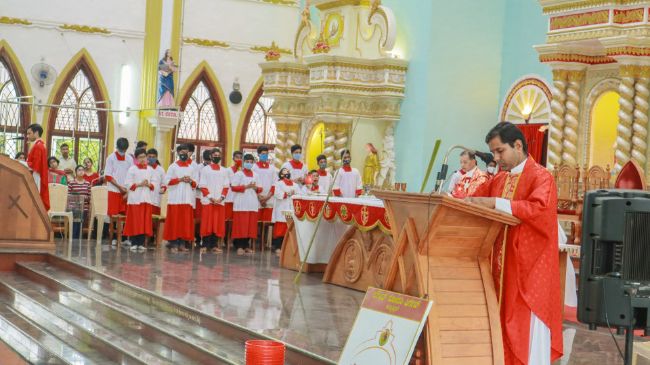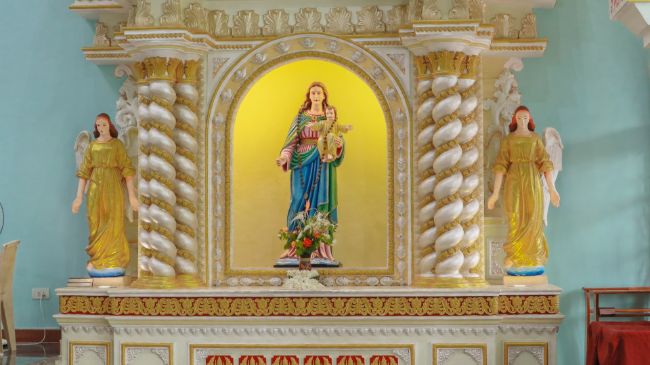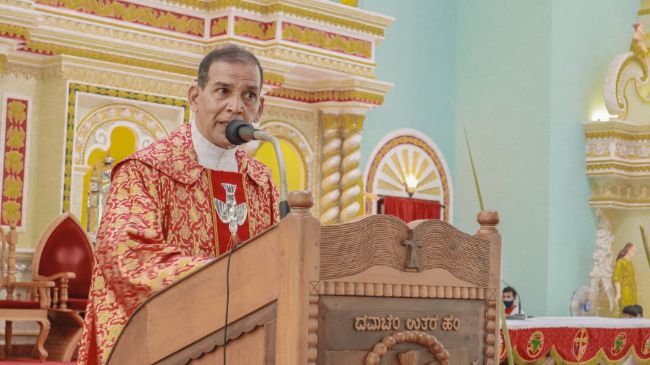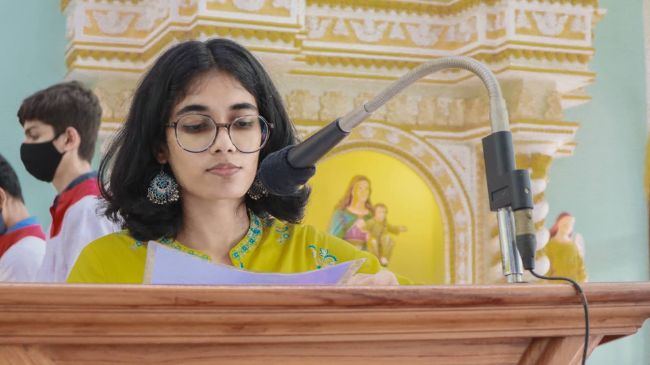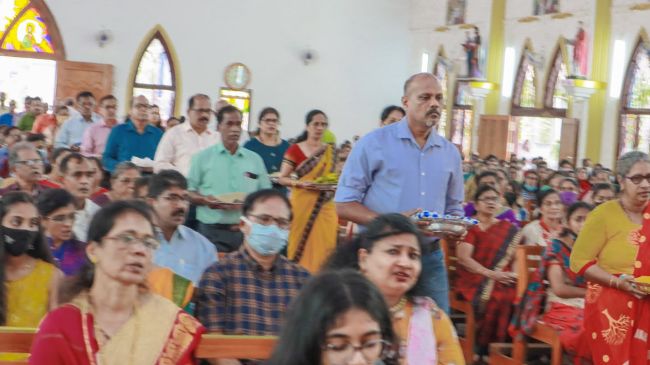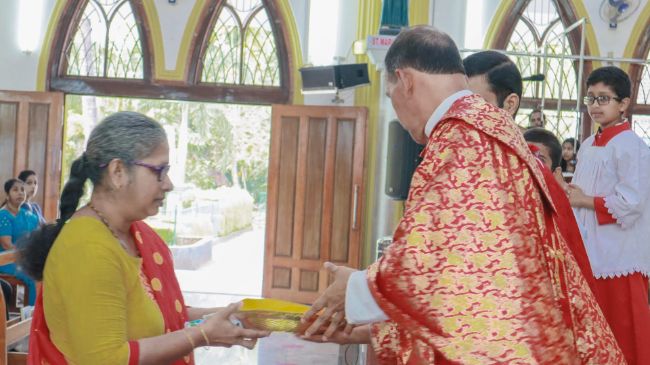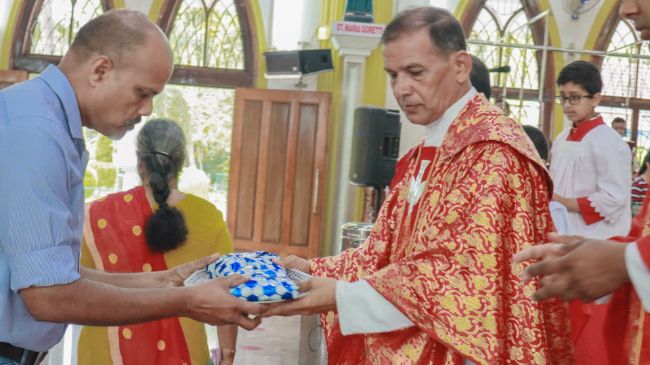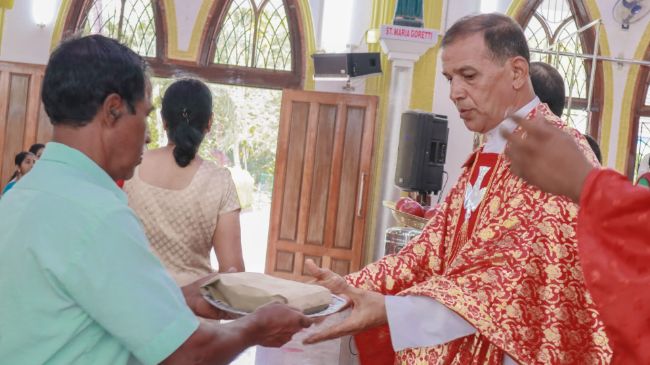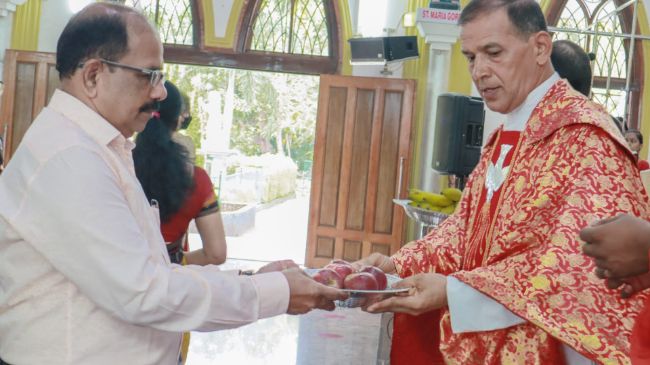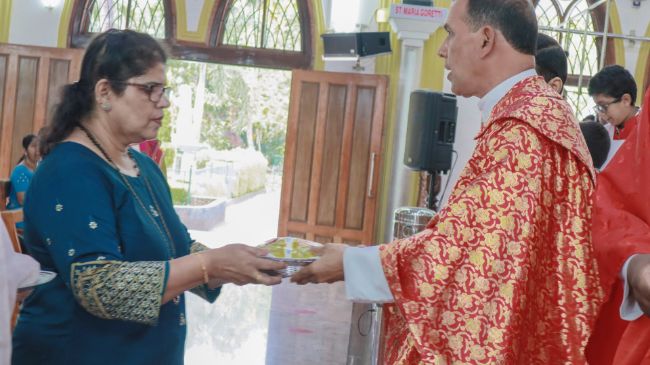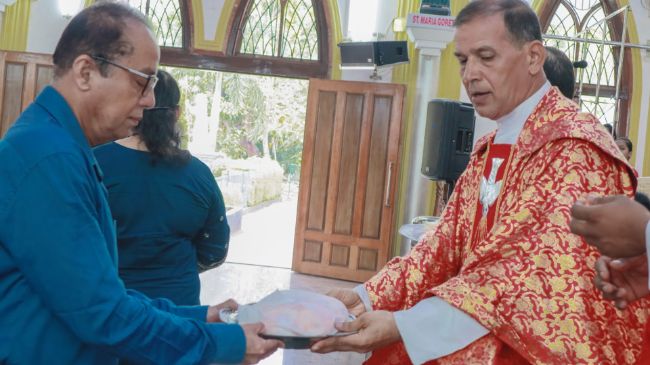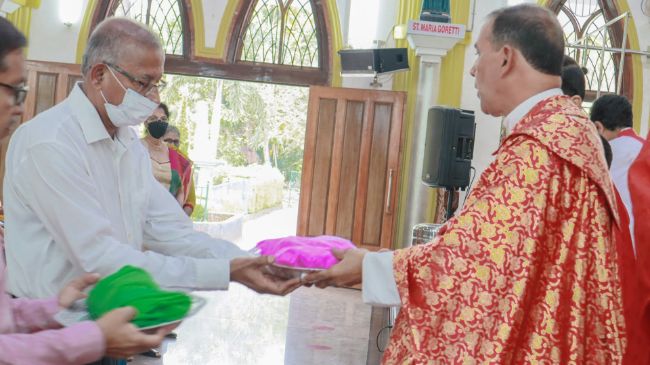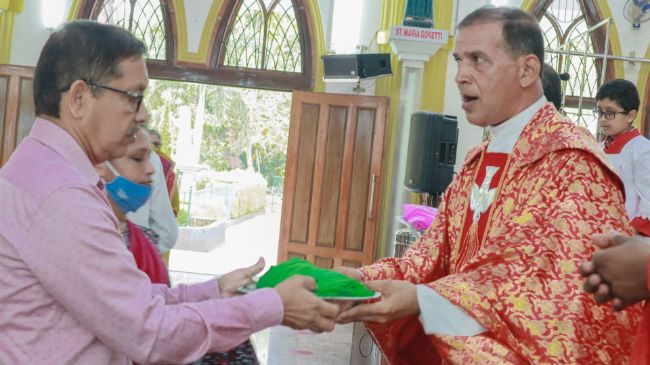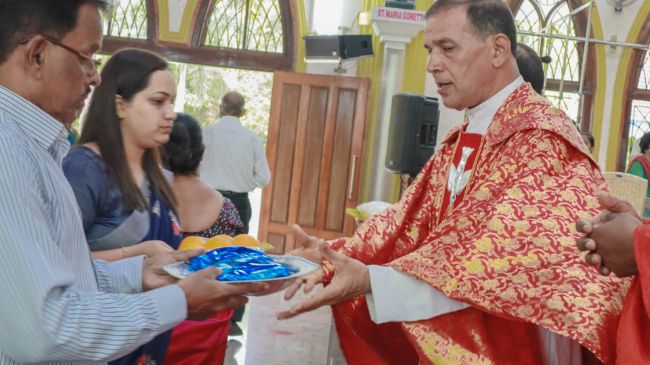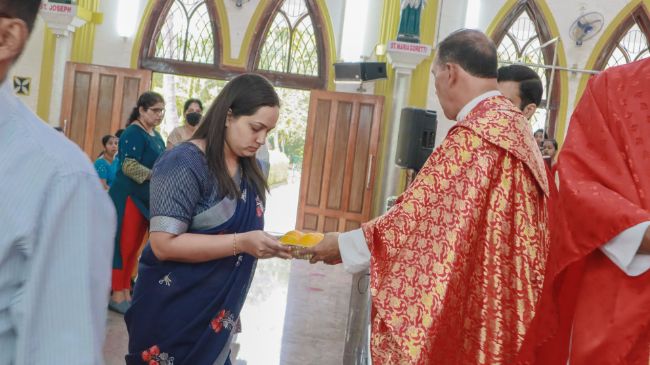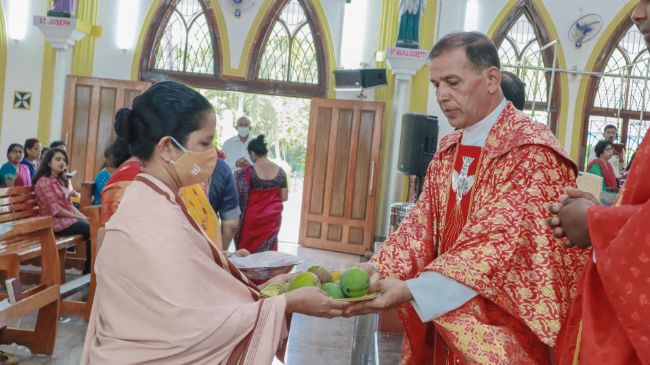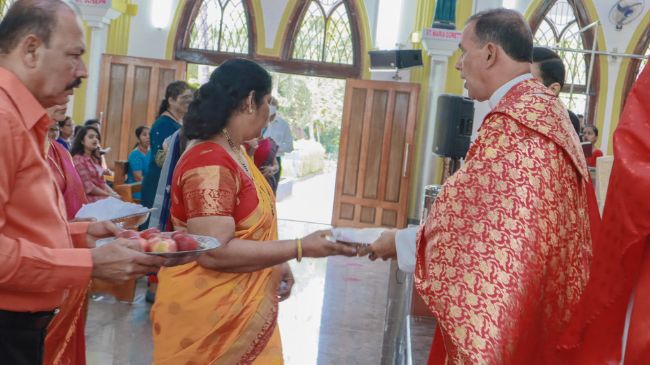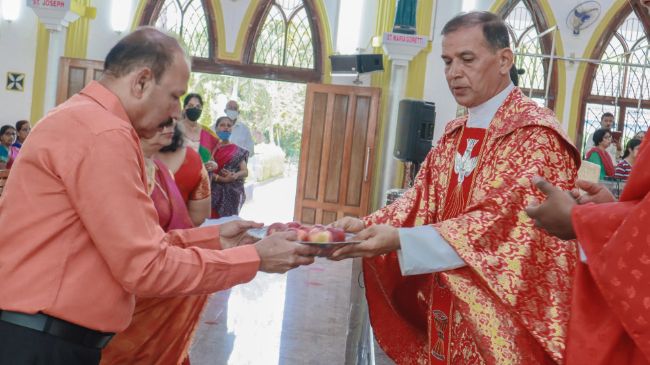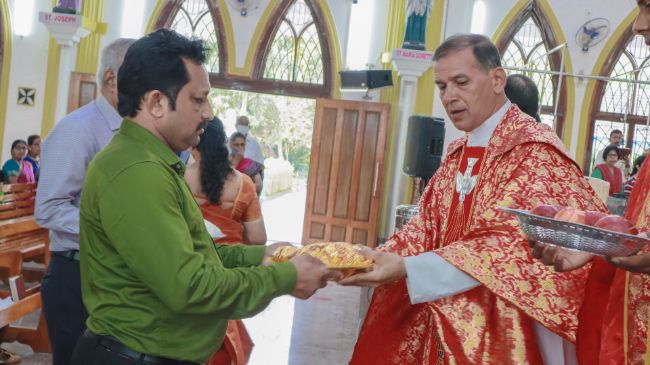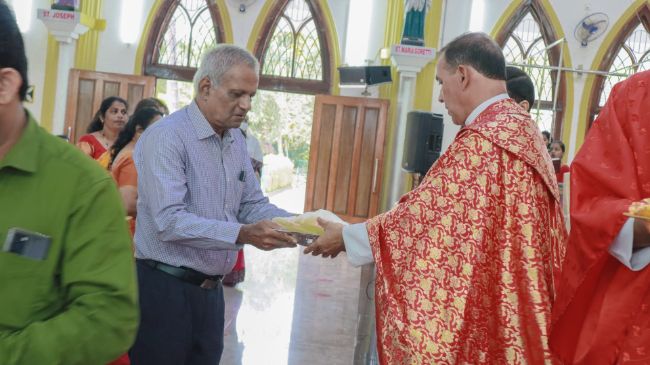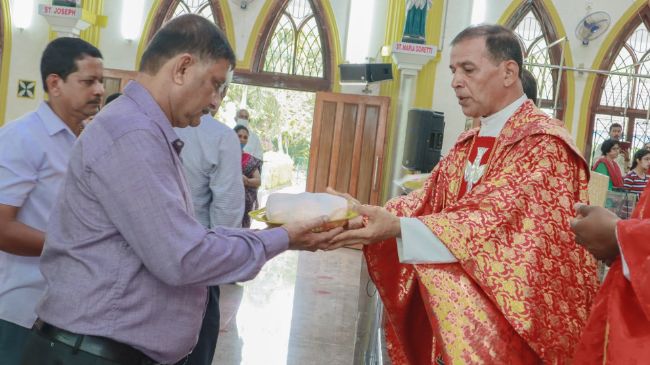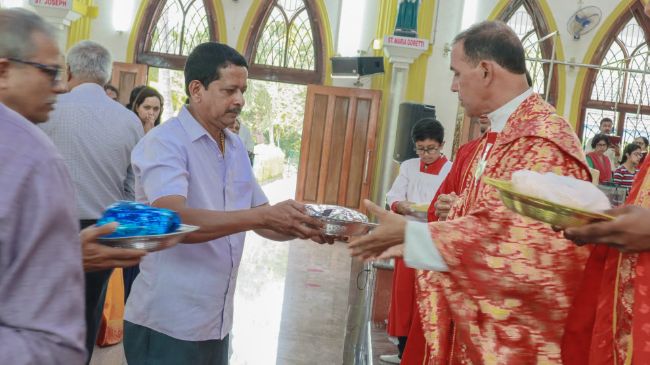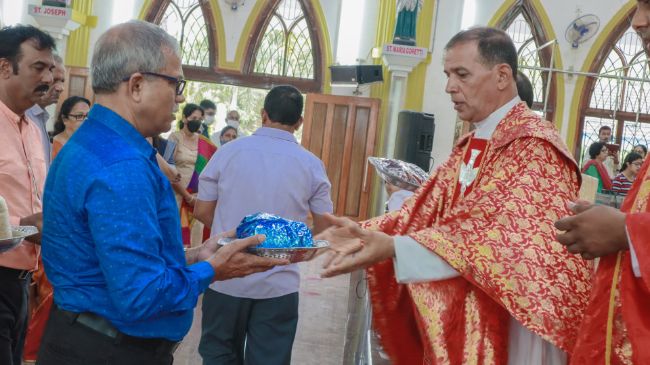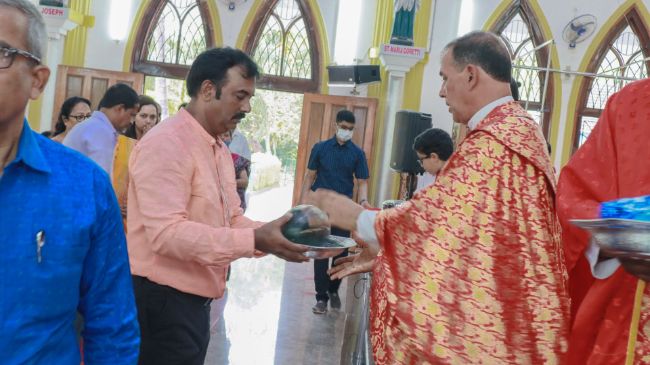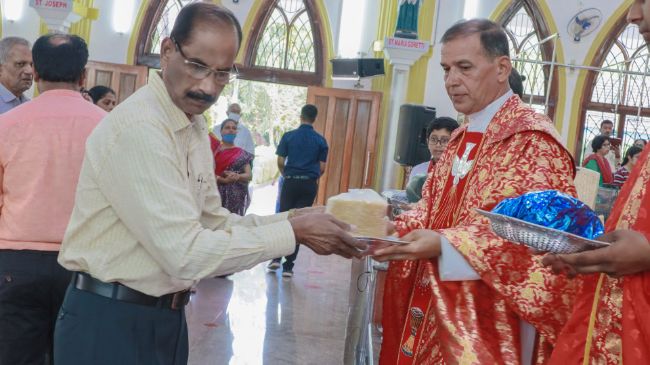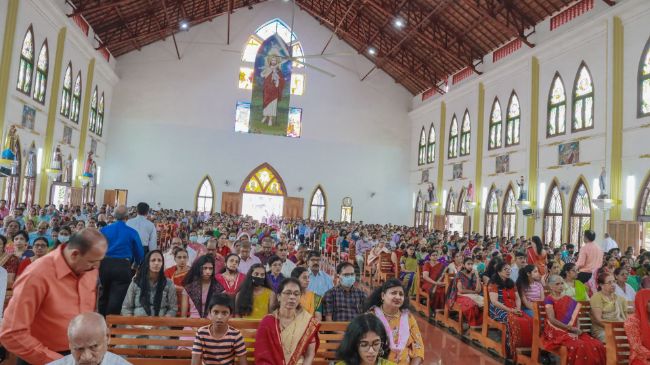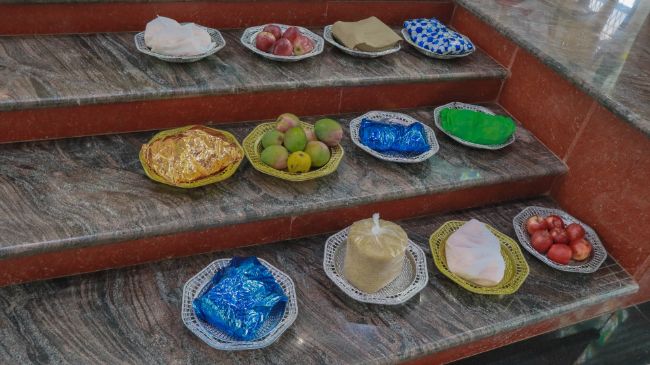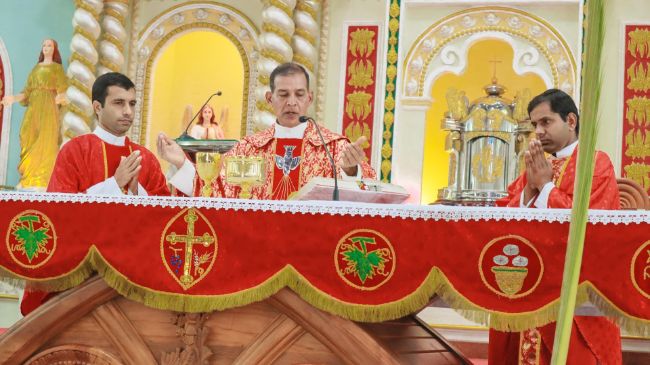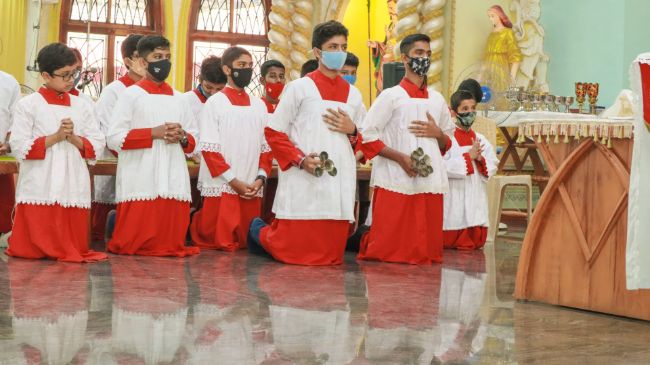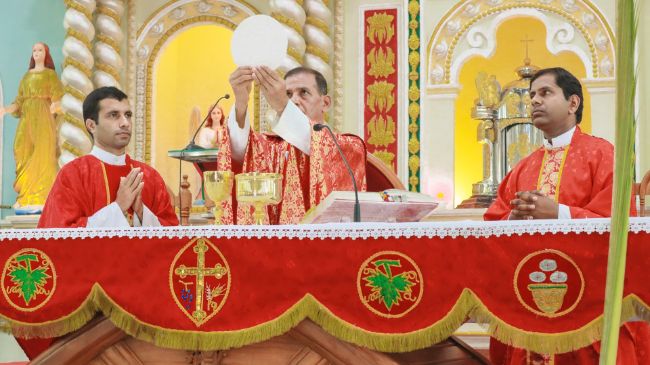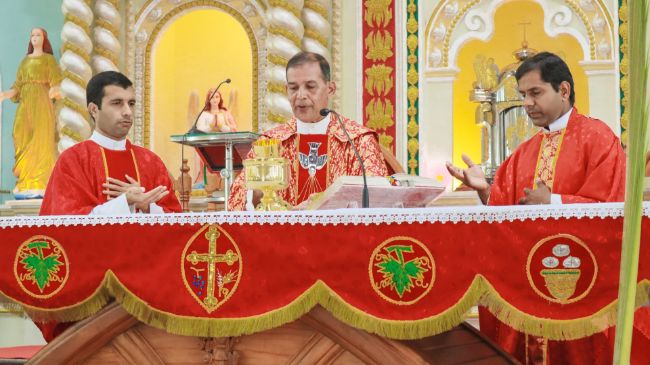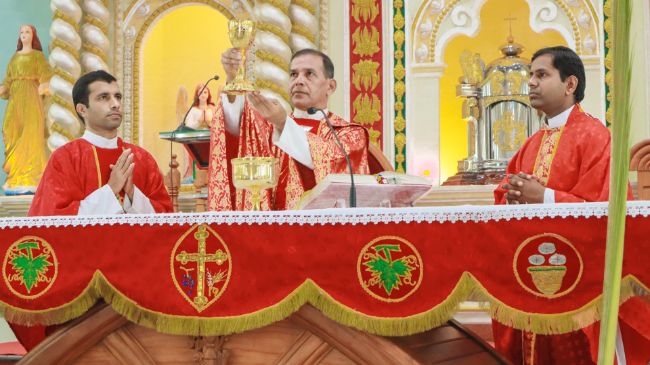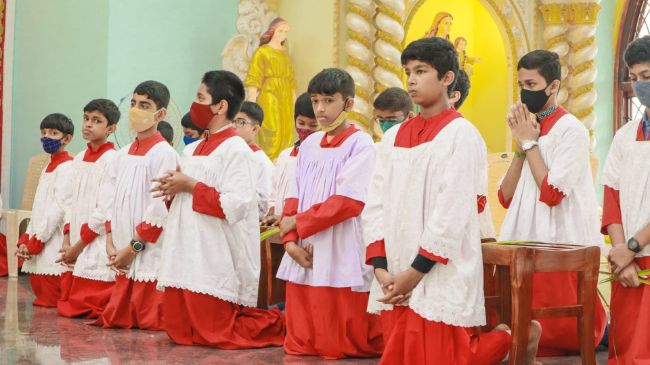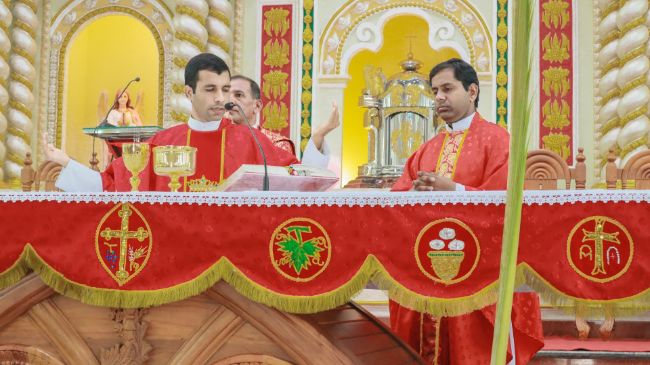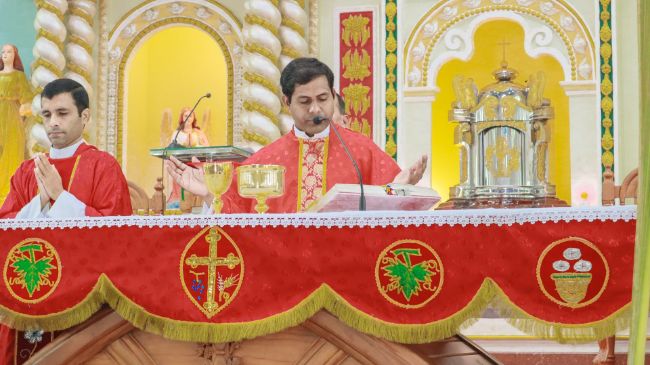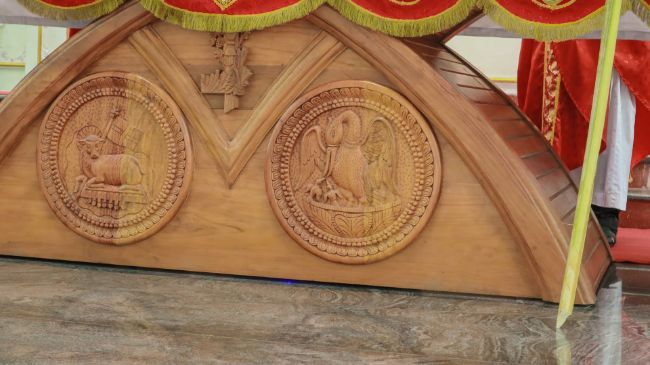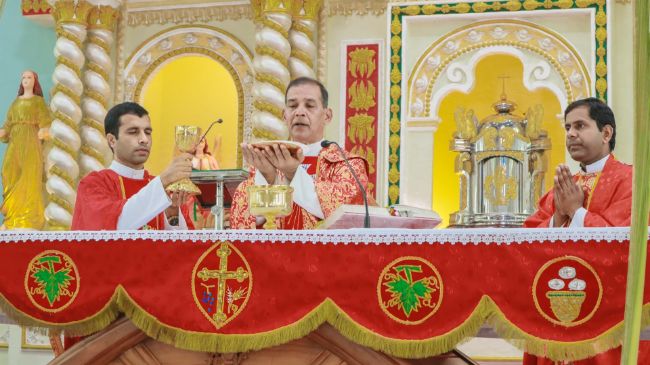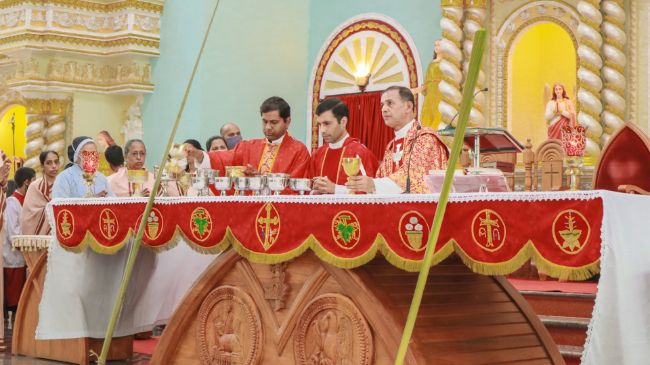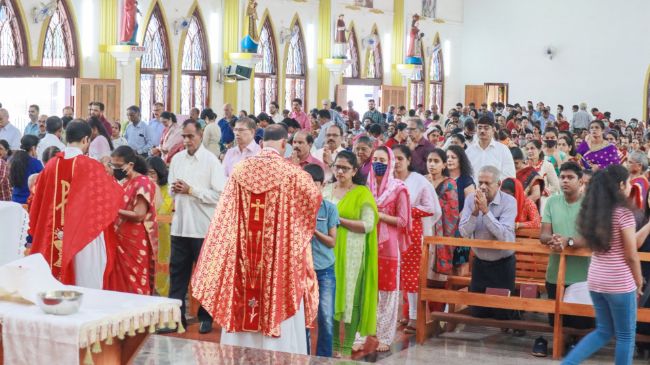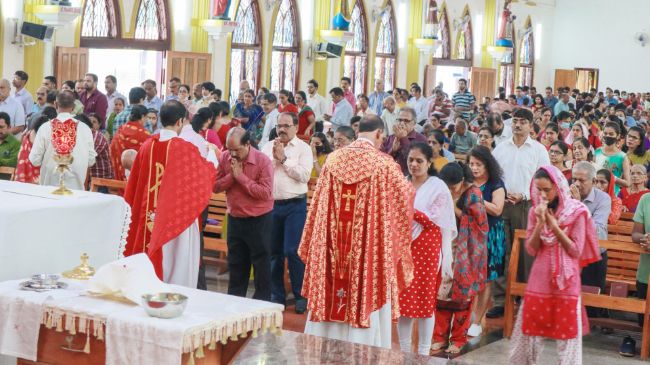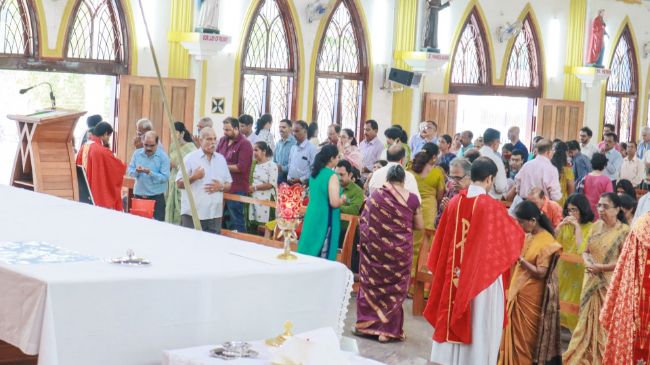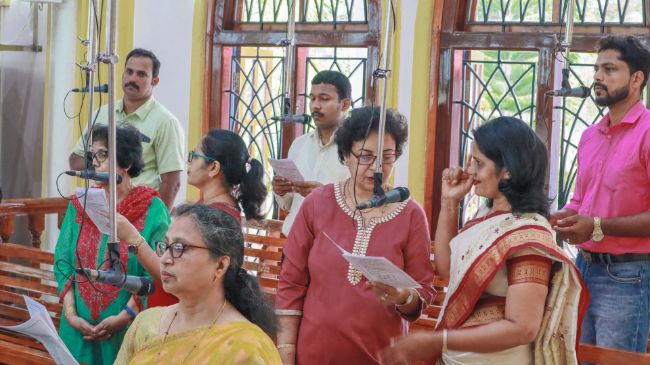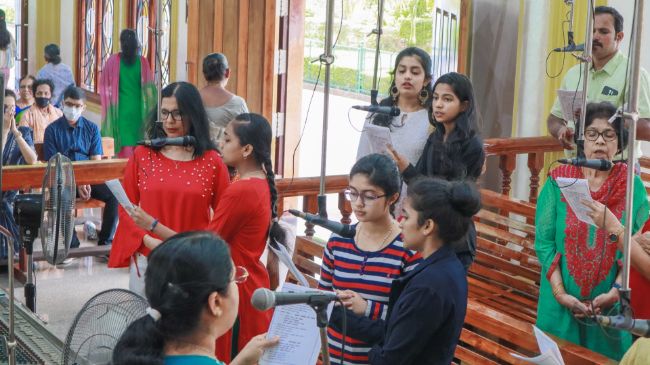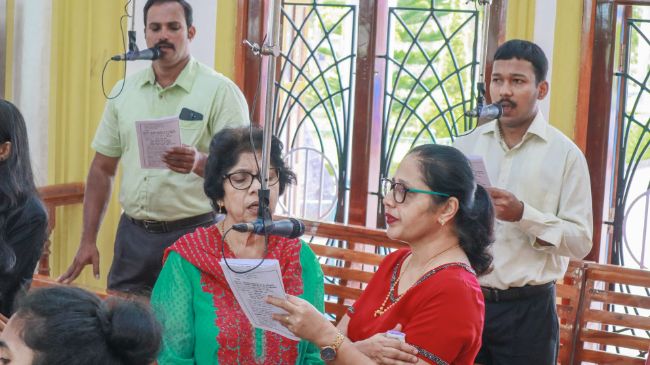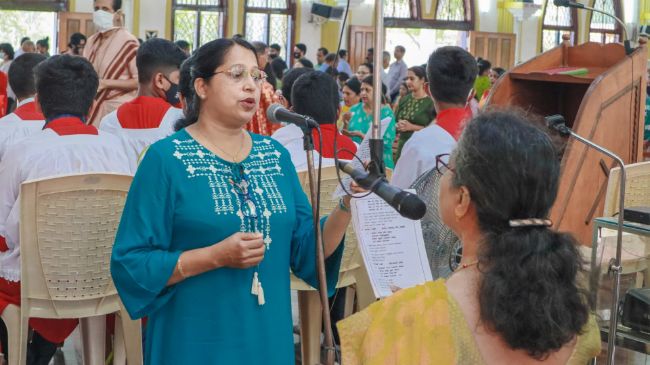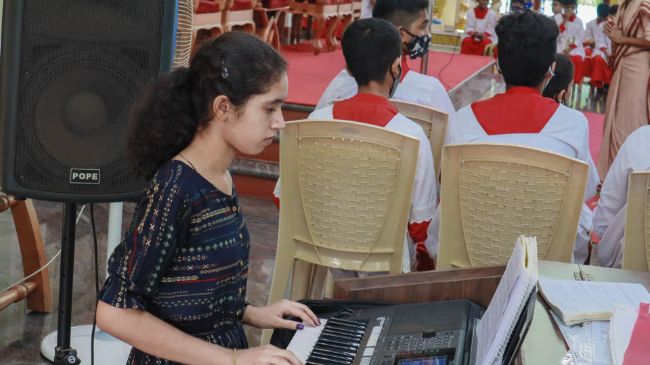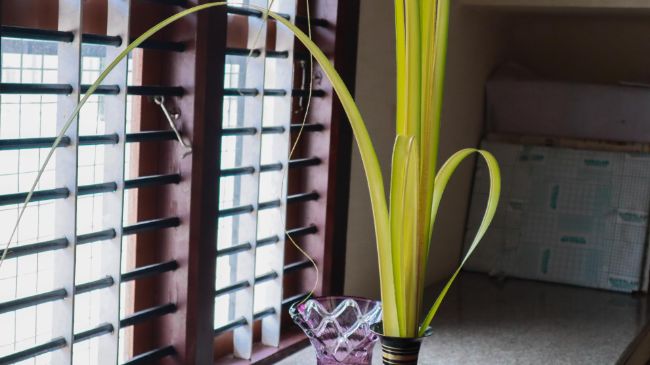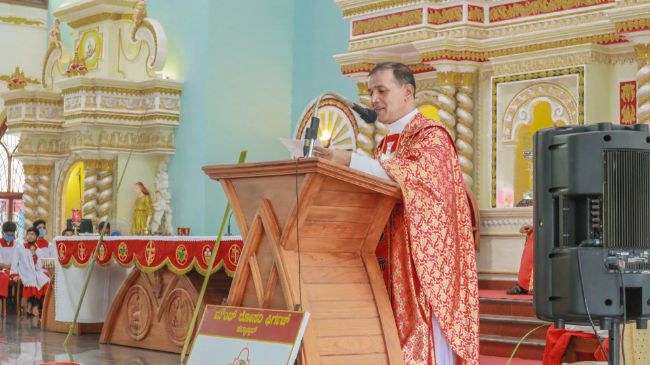 The parish clergy comprising the Parish Priest Rev Dr Leslie C. DSouza, led the prayers to bless the palms, as Assistant Parish Priest Rev Fr. Steevan Fernandes and Rev Fr Gerald S DMello, resident priest, accompanied him in the ceremony.
Palms were distributed to the faithful and holding them high in hands, which is considered to symbolise the victory of the good over the evil, as a symbol of victory, triumph, peace and eternal life………and took a well disciplined procession coupled with devotional hymns led by the Church Choir and prayers.
Jesus rode into the city on a donkey and people greeted their Messiah in the joyous celebration waving palm fronds, ever since the faithful across the world celebrate Palm Sunday…… Once the whole congregation assembled inside the newly painted spacious church, which was full to its capacity, the Holy Eucharist was concelebrated.
After reading the passion of Christ, in his heart touching, well-knitted homily, the main celebrant the Vicar Rev Dr. Leslie C DSouza outlined the distinct and divine identity, personality and significance of Jesus vis-avis different people he met on his way of cross to the Calvary.
"One can better understand Jesus in his mere compassionate looks, dealings, conversation…… an epitome of sacrificial love and pardon, from the place of the last Supper till his last breadth at the place of the skull, may it be Judas Iscariot who betrayed his own master, Simon Peter known for his denial thrice, Herod the man made mockery of Christ, Pontius Pilate, the Roman Governor, who read the judgement of crucifixion, under pressure, the man scared of his position and washed his hands, Simon of Siren, reluctantly accepted to carry the cross, Veronica, daring woman who wiped the face of Jesus…… and many others…….as on this contemporary world, many of us resemble to these characters and its time to introspect and change to be in the footsteps of Saviour of the whole mankind……".
The most important season of 40 days Lent highlighted with penance, pardon, alms giving now reached to its glorious holy week which was given a perfect start in almost all Churches in general and Mount Rosary in particular, with the meaningful celebration of Palm Sunday.