Mangaluru: Congress to hold walkathon for implementing 'Mekedatu Project'
Pics: John V Tauro

Bellevision Media Network


Mangaluru, 06 Jan 2022: 'Mekedatu Horata' is a struggle for the rights of our water bodies and Karnataka soil. It's not meant for any political gain. DPR has been prepared at an estimated cost of Rs 5,900 crore, to save 60 TMC water from Kaveri River that otherwise wasted by flowing into sea, to generate 400 megawatts of hydel power, while the cost has skyrocketed to 9,000 crore due to the delay in getting the final nod from union government. The walkathon is in the interest of people of Karnataka, why BJP led Karnataka state administration has plans to disrupt the mission, said Karnataka former MLC and AICC general secretary Ivan D'Souza.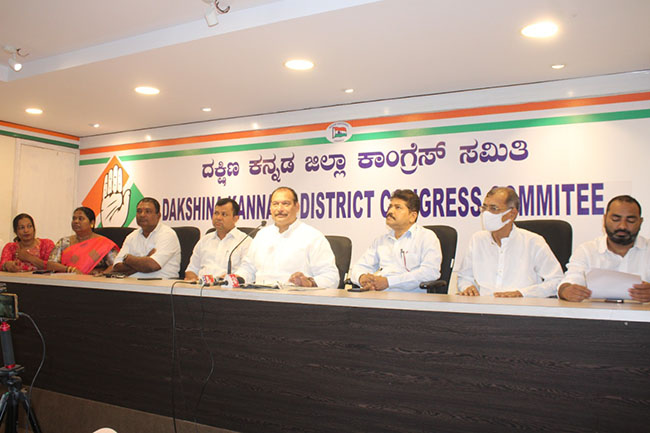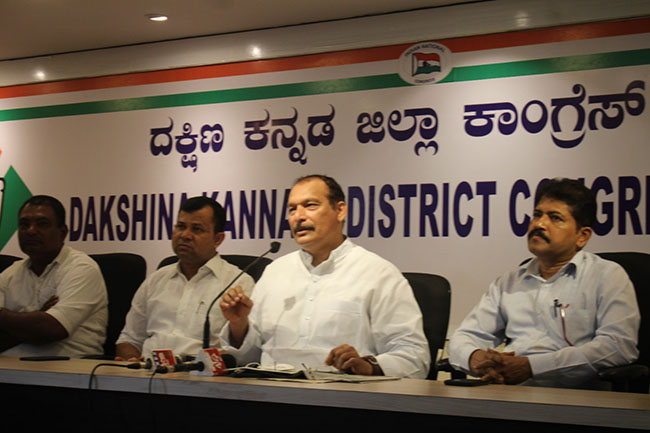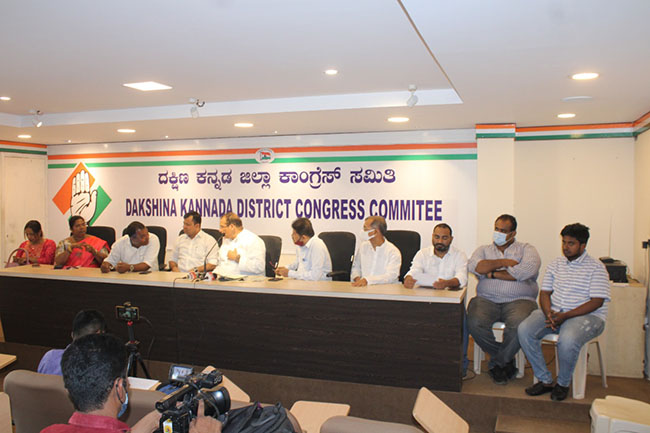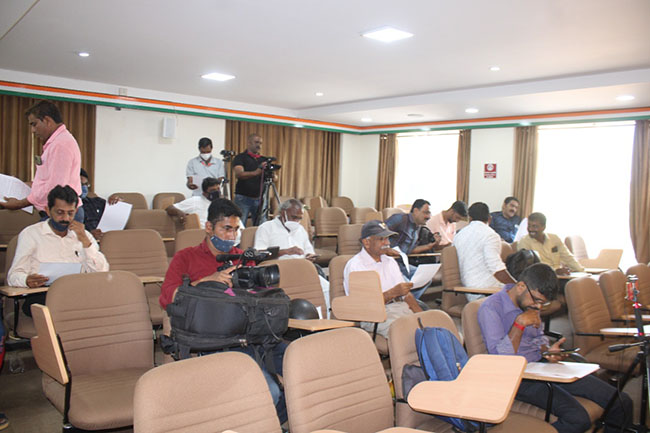 Addressing the media persons at the District Congress Committee office, here on Thursday, January 6, D'Souza alleged the state administration is following double standards. Why the Covid norms are only applicable to Congress, while BJP led state government is holding public meetings unhindered. The CM Bommai addressed the large gatherings at Ramanagara and Mandya districts recently openly disregarding Covid norms, said D'Souza.
He also said, 'Mekedatu Horata' was planned 3 months ago to embark on a walkathon from January 9 to January 19, at the leadership of former Karnataka CM Siddaramaiah and Congress veteran leader D K Shivakumar. The activists from DK and Udupi will take part in the walkathon; in order to create a momentum across Karnataka urging the state administration to take people into confidence in executing the project, added Ivan.
He expressed confidence that the walkathon will be successful by adhering to all Covid norms such as sanitization, using masks and safe distancing, he assured.
PM Modi waited for 20 minutes at the flyover in Punjab on Wednesday, January 5.
Ivan commented that BJP and RSS are alleging security lapses on the part of Punjab CM Channi and DGP in this regard. There are instances when the former PM Indira Gandhi walked to the agitating people to listen to their grievances despite she got bruises on her nose owing to stone pelting. PM Modi allowed the police to baton charge the agitating farmers recently, hurling water cannons, snapping electricity to protest sites, mowing down the farmers by SUV etc. In their 15-months protests, 700 peasants died; they are just a jumla for the federal government, stressed Ivan.
The Congress leaders Bhaskar Rao, Hassan Falnir, Ashit Pereira, Chittaranjan Shetty, Meena Tellis, Subhodh Alva, Praveen James, Appi, Arif Bava, Praveen James and others were present at the press meet.