Moodubelle: Bernard and Regina DSouza Celebrate Diamond Jubilee of their Wedding
By Dr. Eugene DSouza

Bellevision Media Network


Udupi/M'Belle, 01 Jan 2022: Bernard D'Souza, famously known as Bennab, son of the legendary Immanuel D'Souza (Monnu Master) and Regina D'Souza completed 60 years of their married life and celebrated the Diamond Jubilee of their wedding on 1 January 2022 with a solemn thanksgiving mass in St. Lawrence Church at 10.30 am followed by reception at their home 'Mudartha Nest'.
The Diamond Jubilee couple arrived to the church in a vintage car.
The Solemn Thanksgiving Mass was offered by Most Rev. Dr. Albert D'Souza, brother of Bernard and former Archbishop of Agra and Most Rev. Dr. Gerald Isaac Lobo-Bishop of Udupi Diocese along with 20 priests.
Delivering the homily, Fr. Baptist Menezes-former Rector of Udupi Diocesan Minor Seminary said that 60 years is a long period, but Bernard and Regina have lived their married life accepting God's presence in their lives and counting His blessings; accepting their weaknesses and strength; and thanking God for all the good things in their lives.
After the homily, both Bishops blessed the Diamond Jubilee rings which were exchanged by both Bernard and Regina.
At the end of the Solemn Thanksgiving Mass, Bishop Gerald Isaac Lobo recited special blessing to the jubilarian couple. Archbishop Albert D'Souza read the special blessing from the frame sent by Pope Francis and handed it over to Bernard and Regina.
The liturgy of the Solemn Diamond Jubilee Thanksgiving Mass was animated by the members of the family.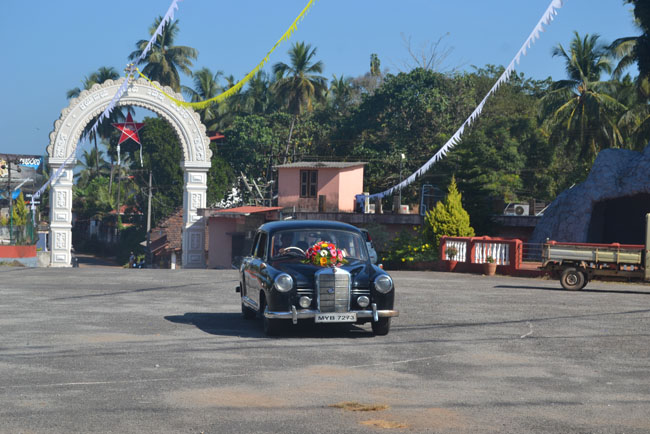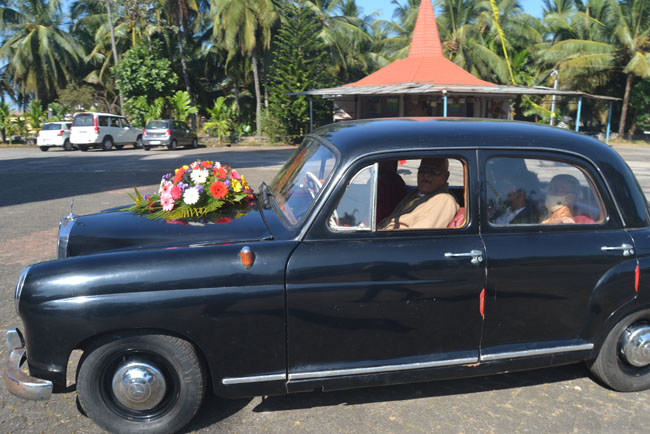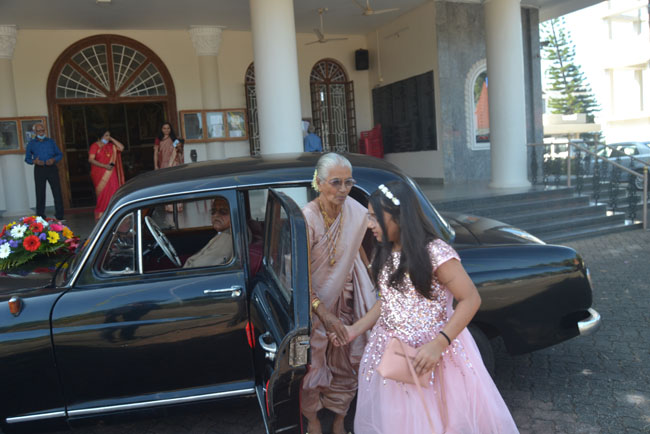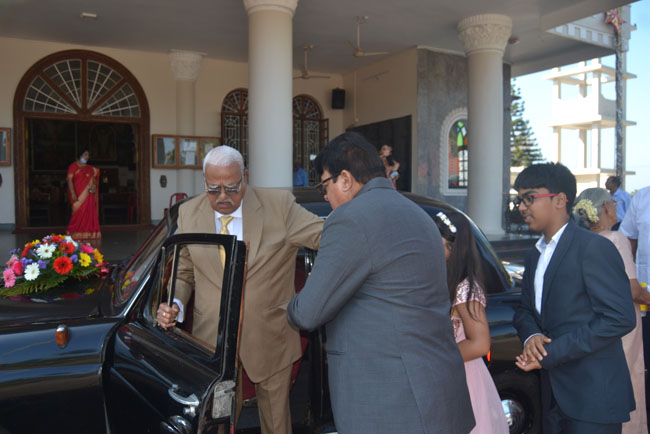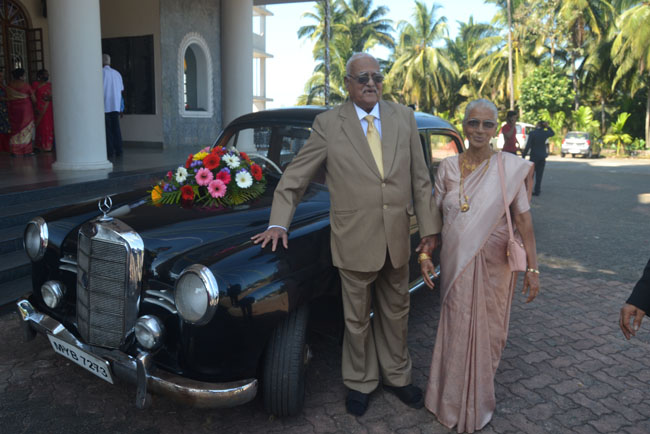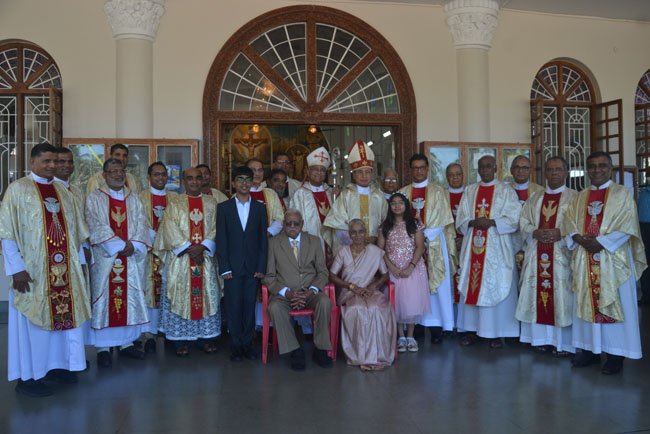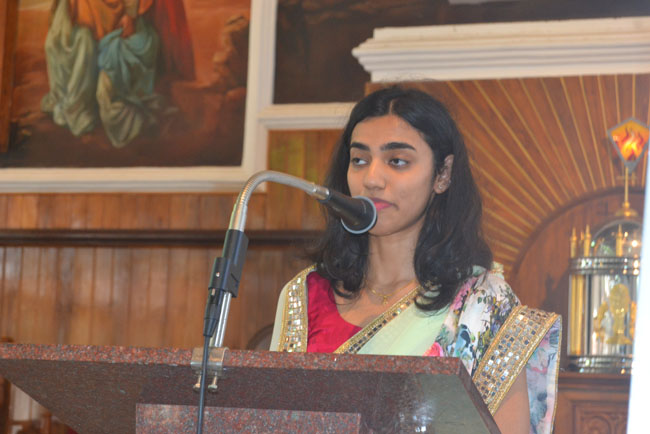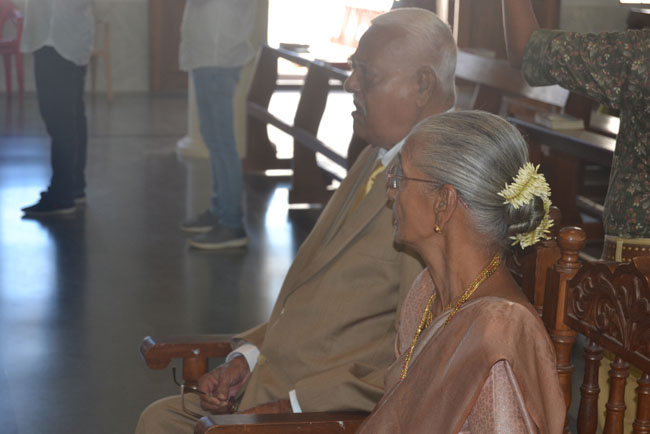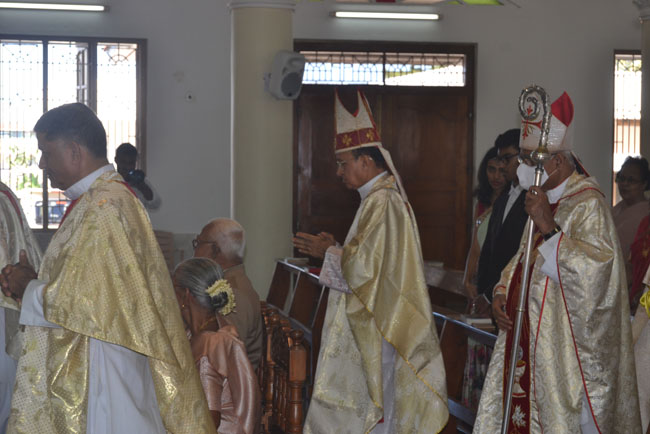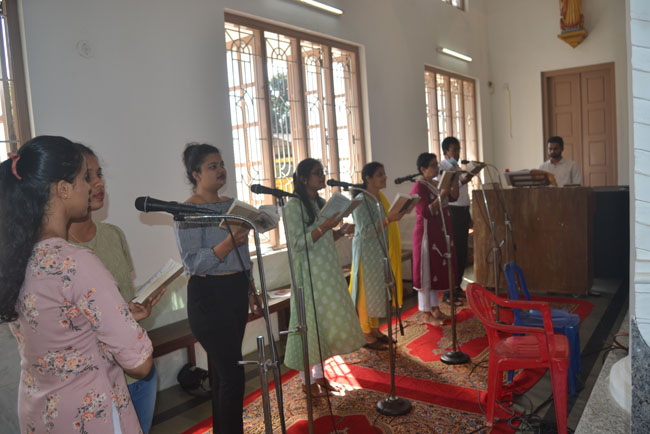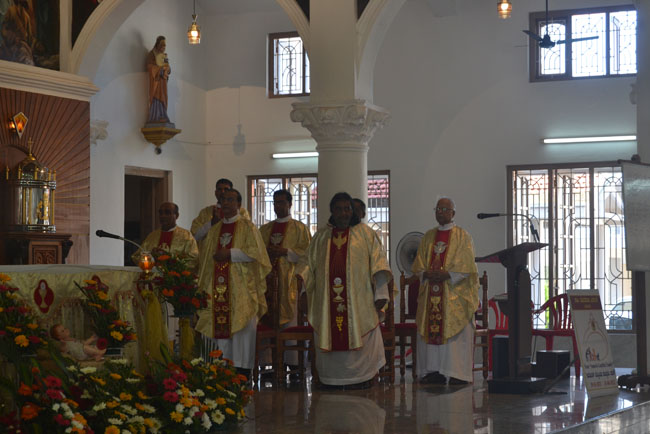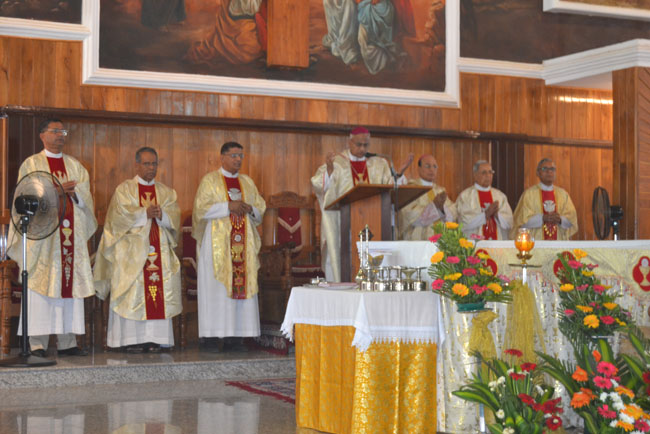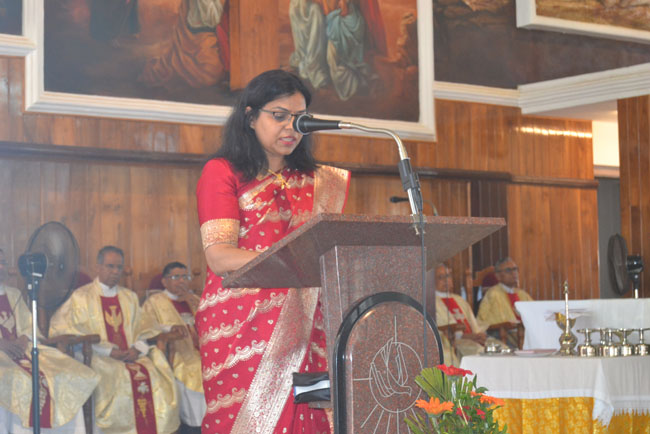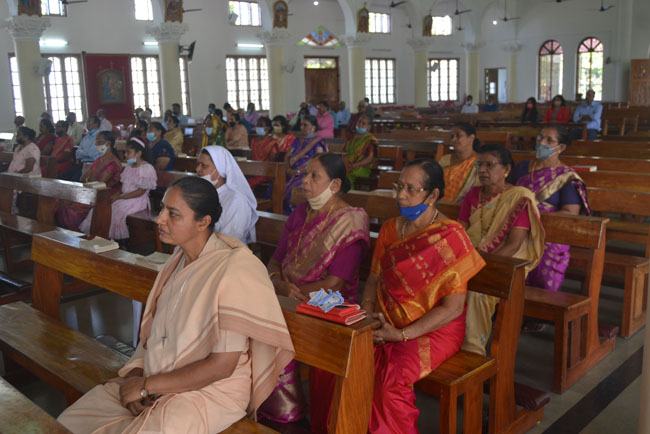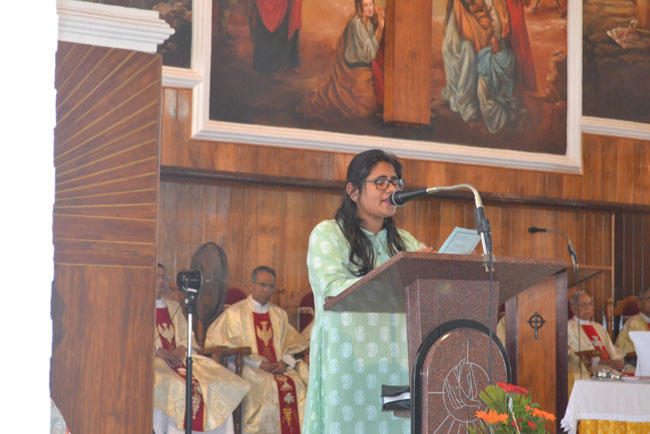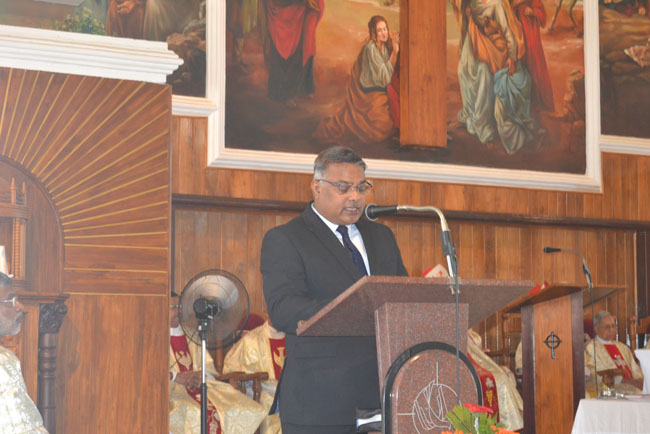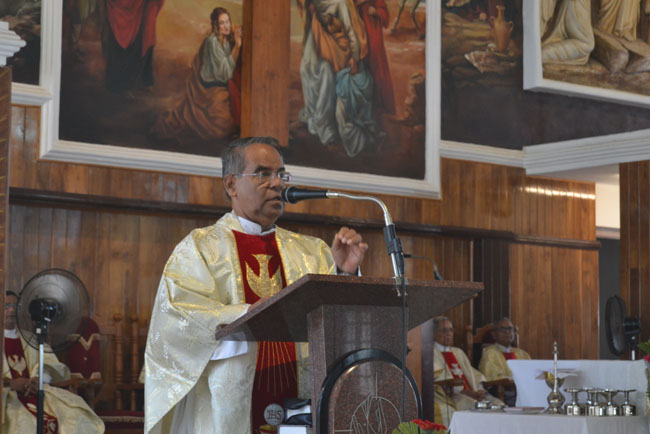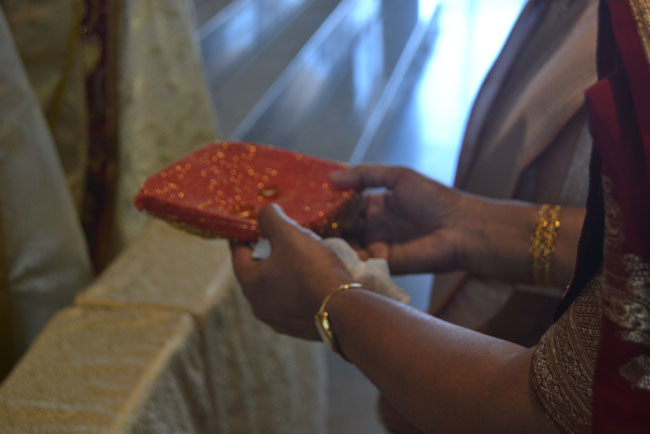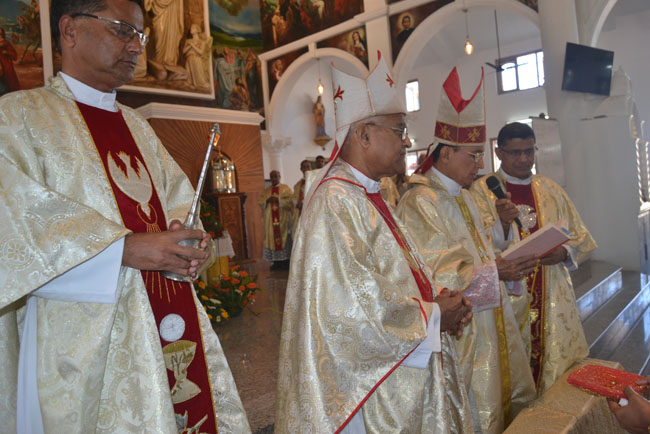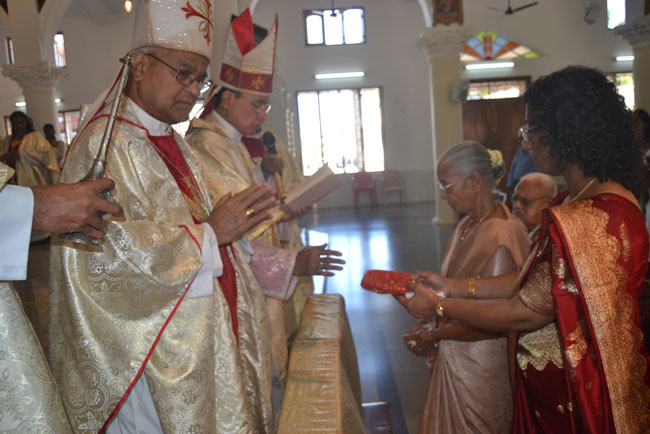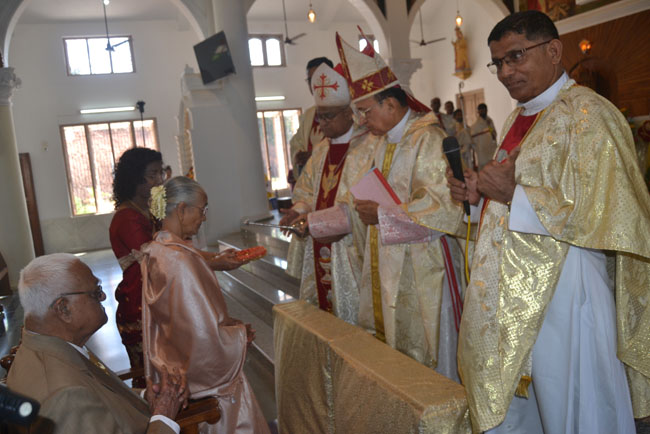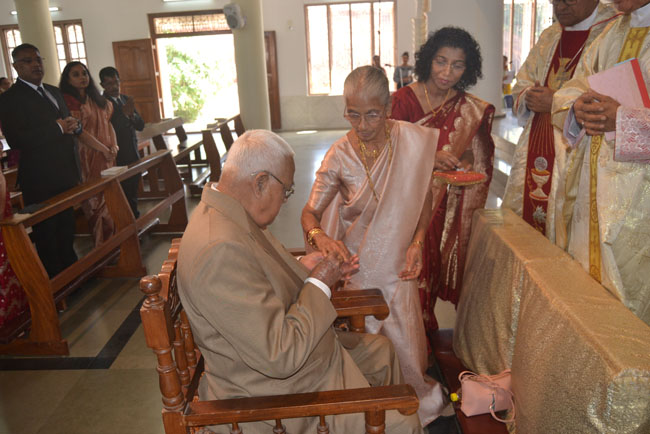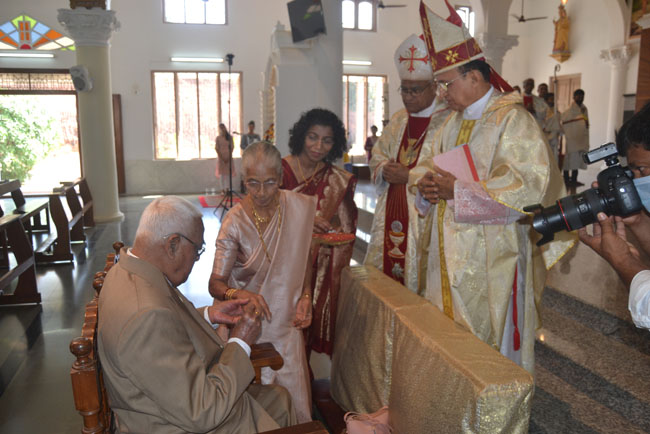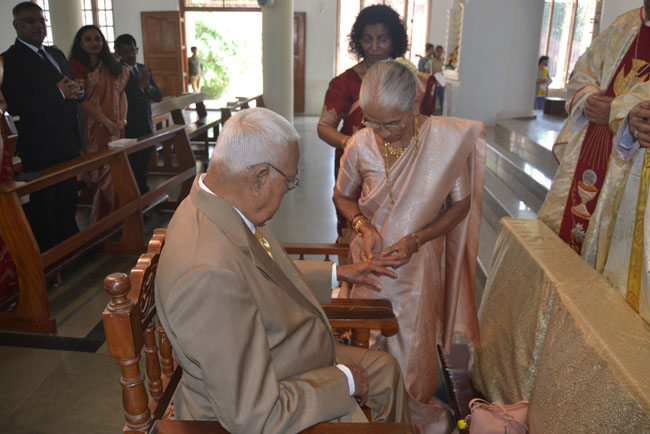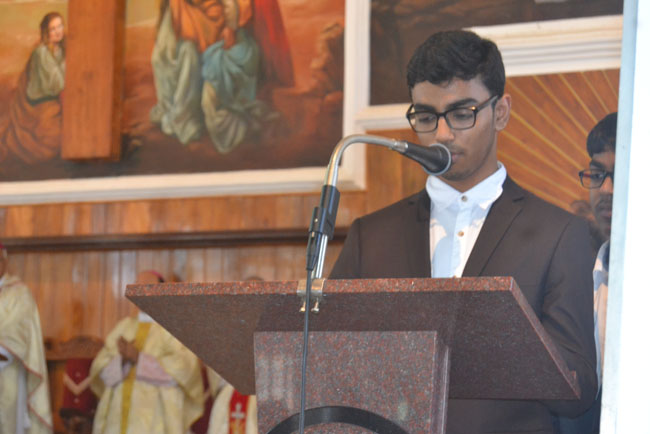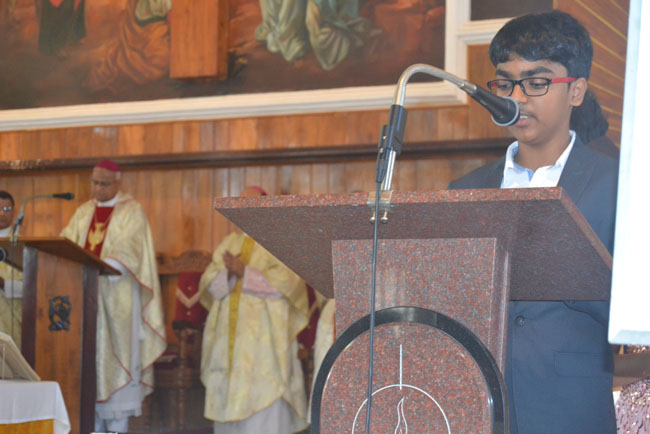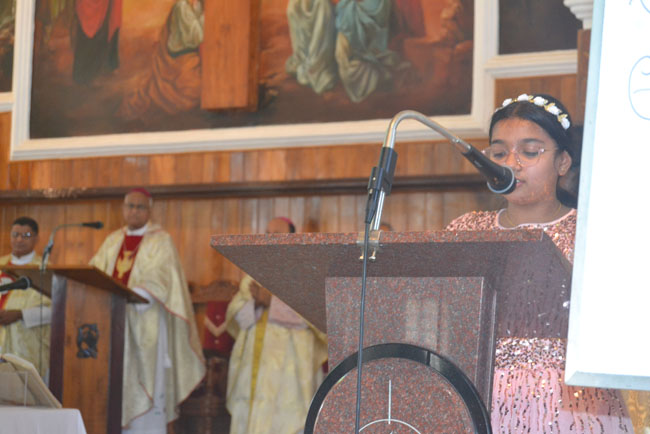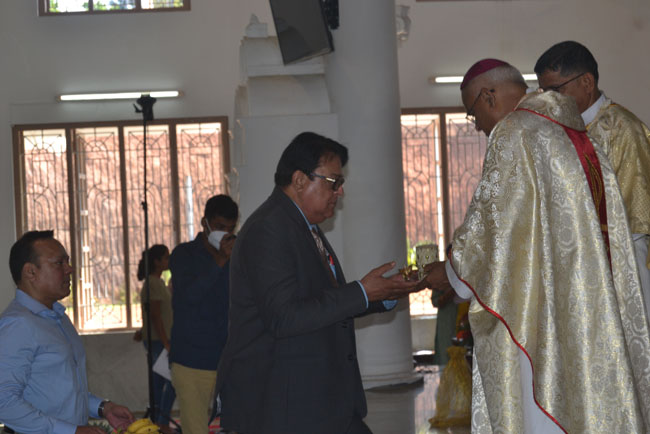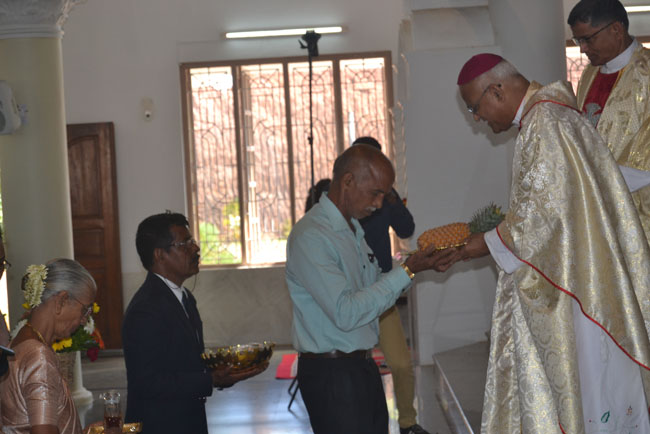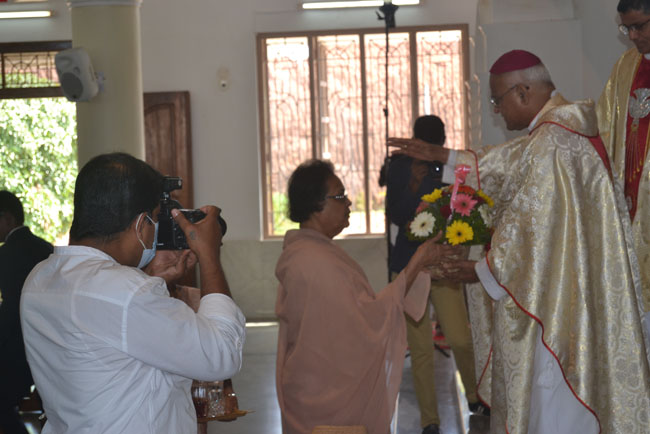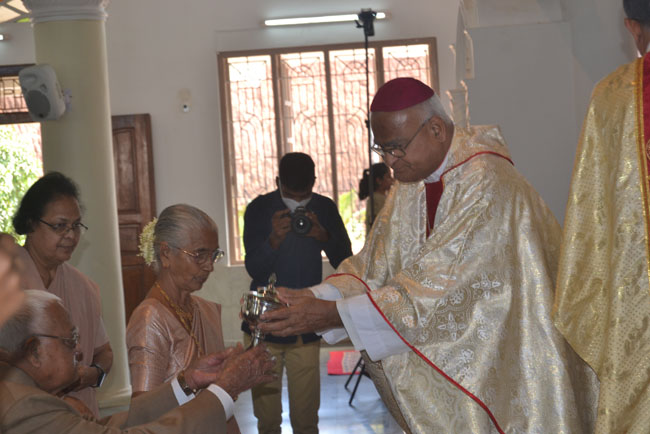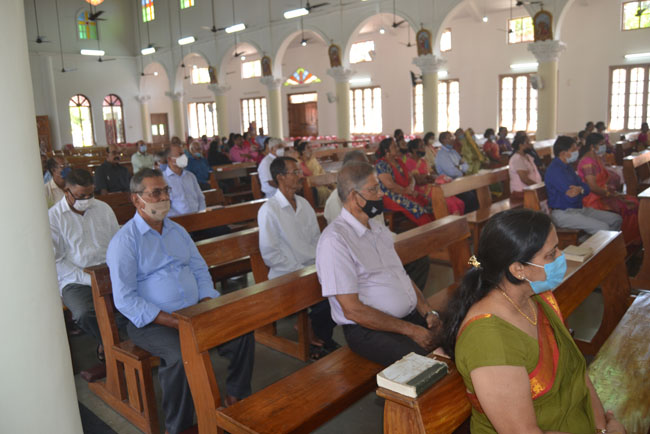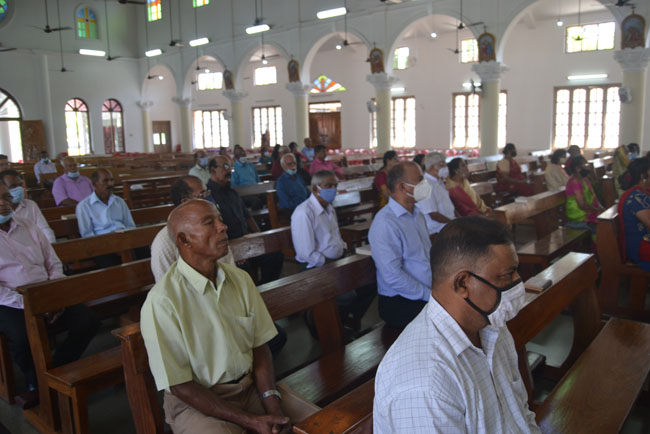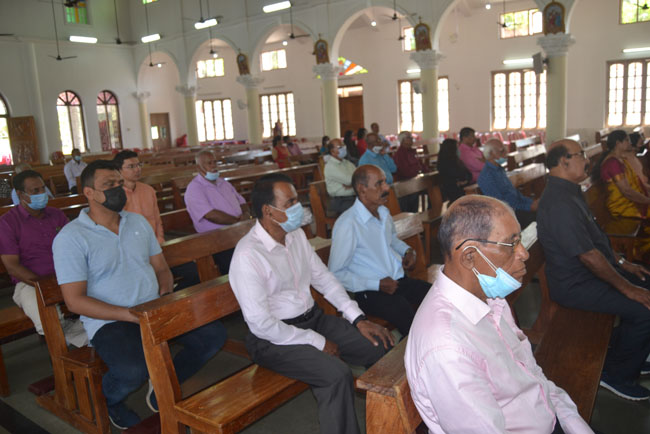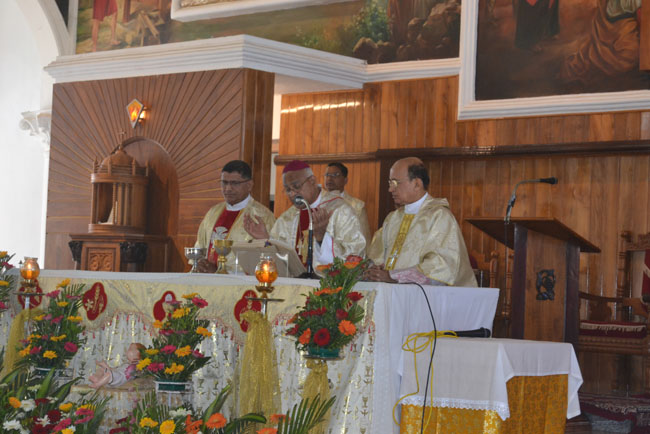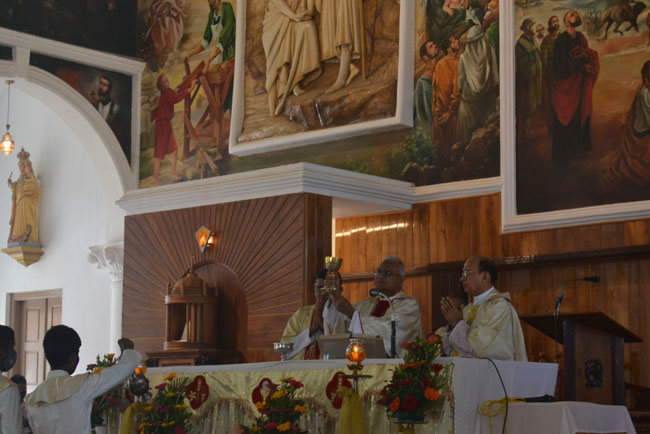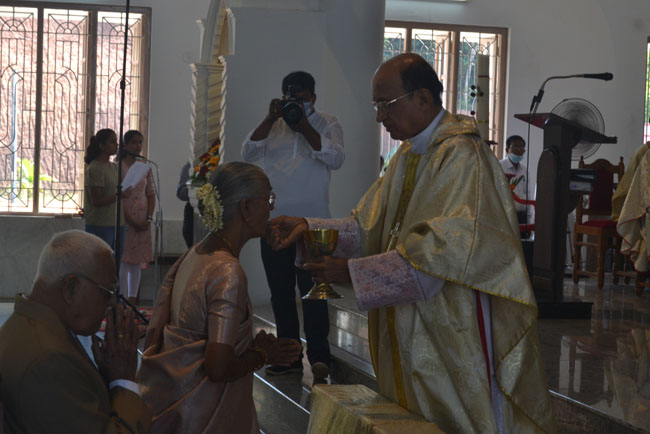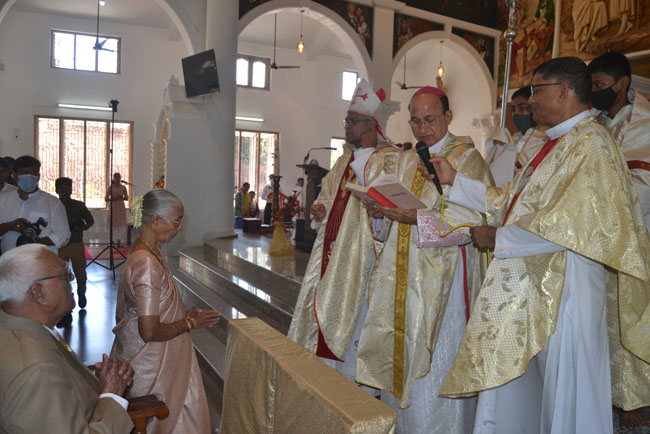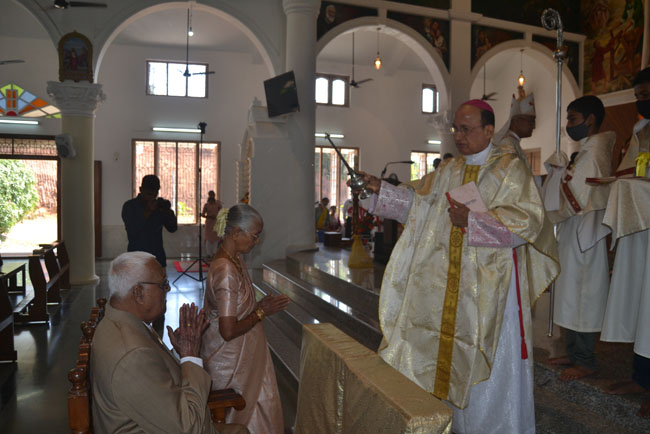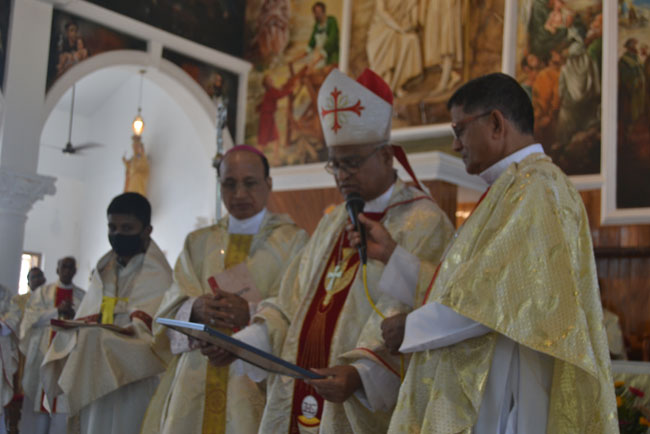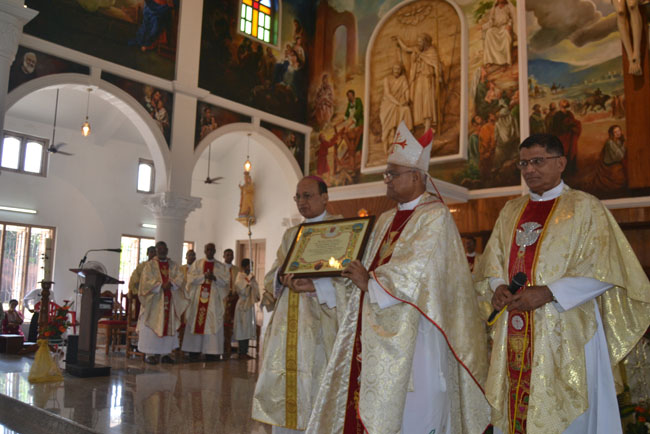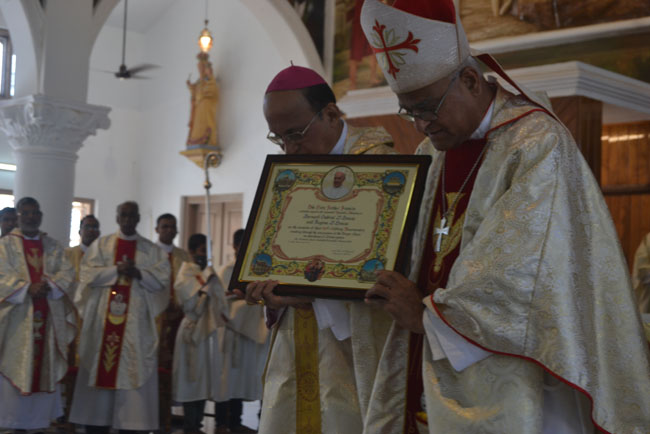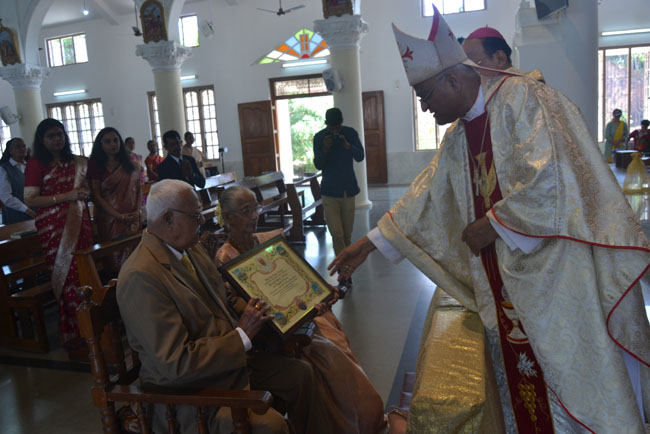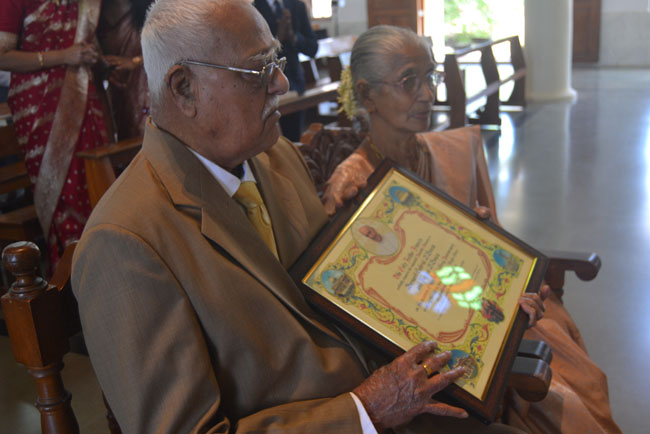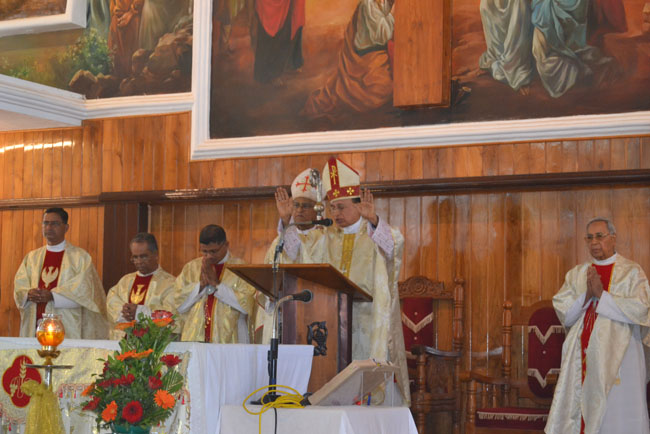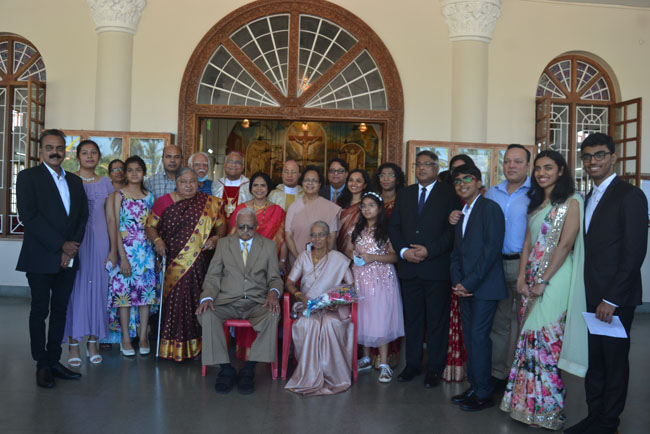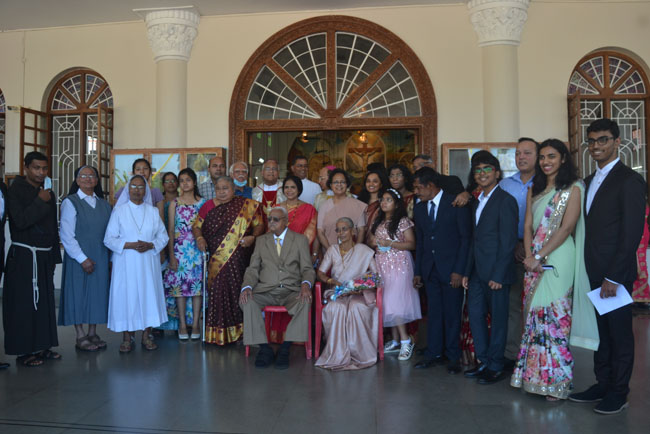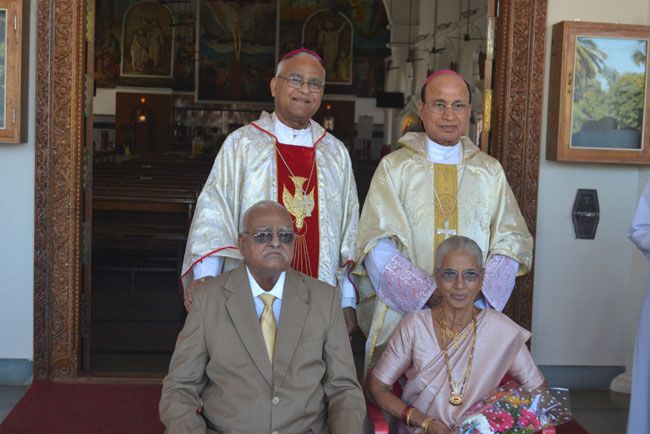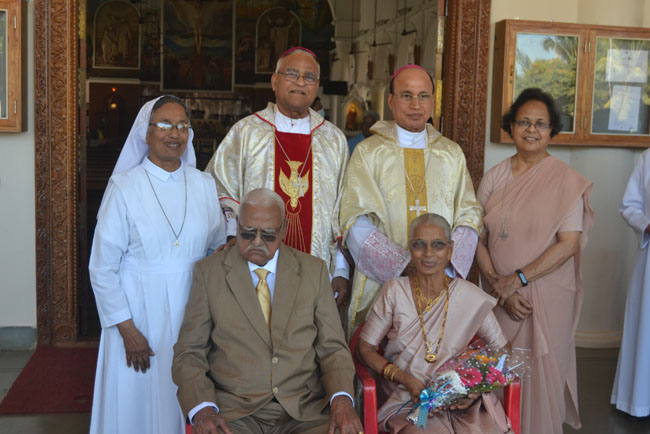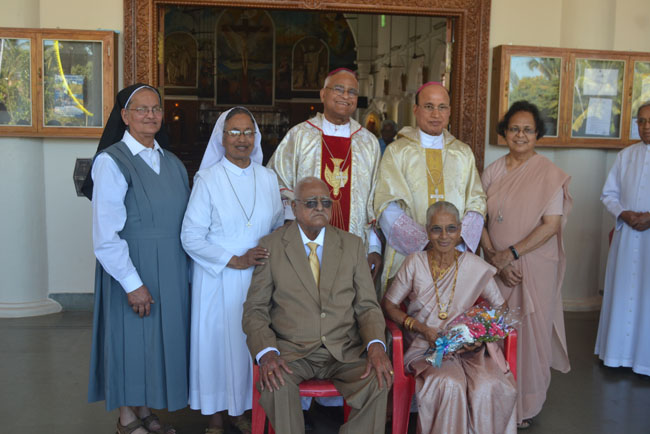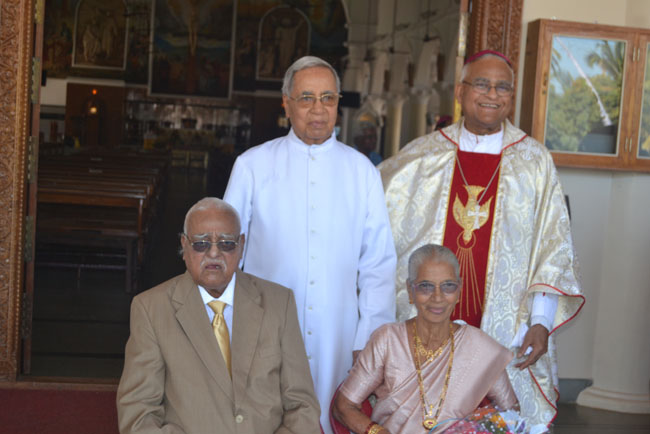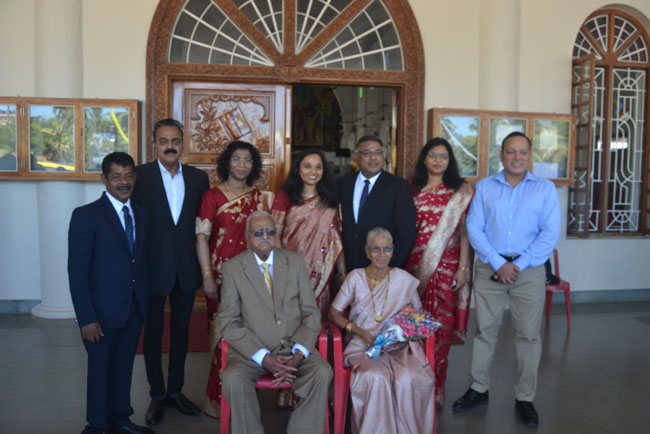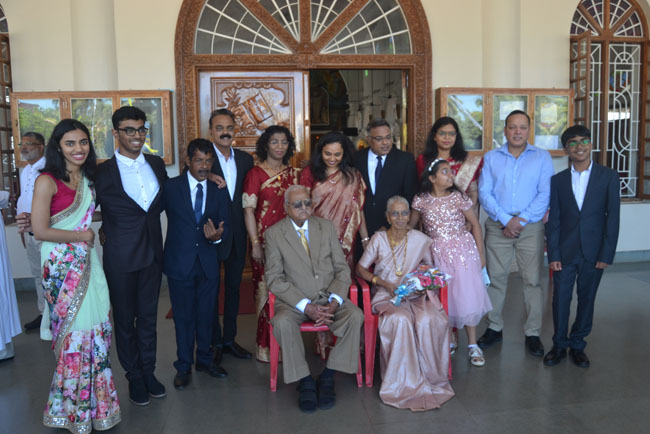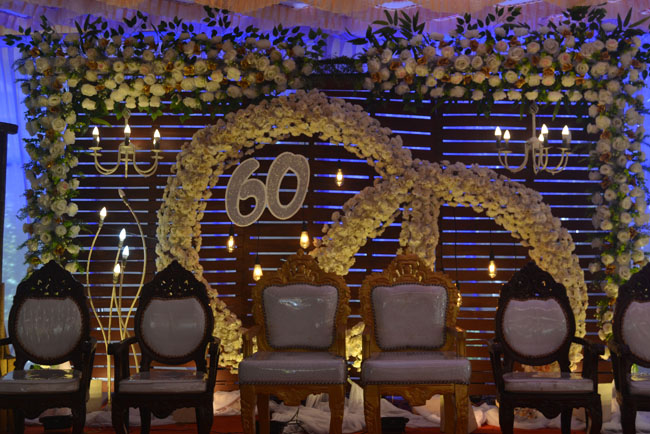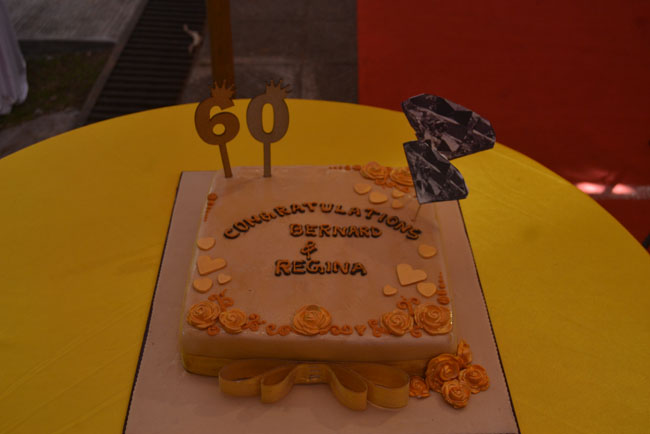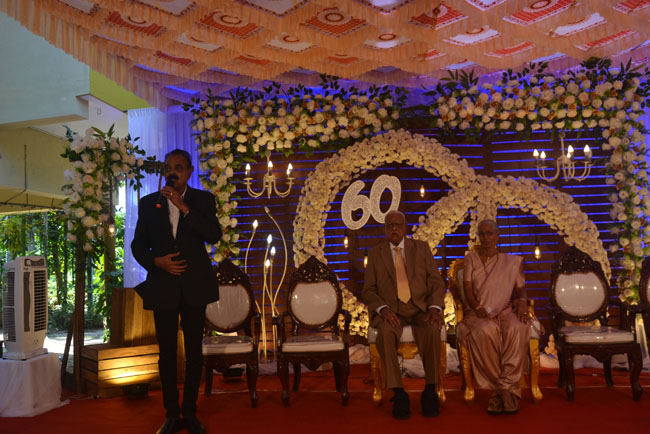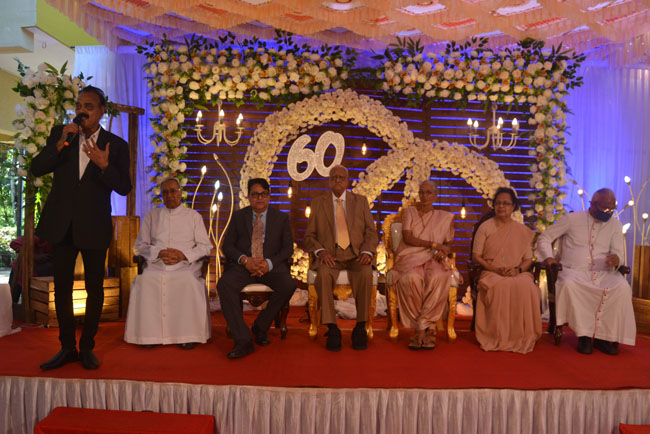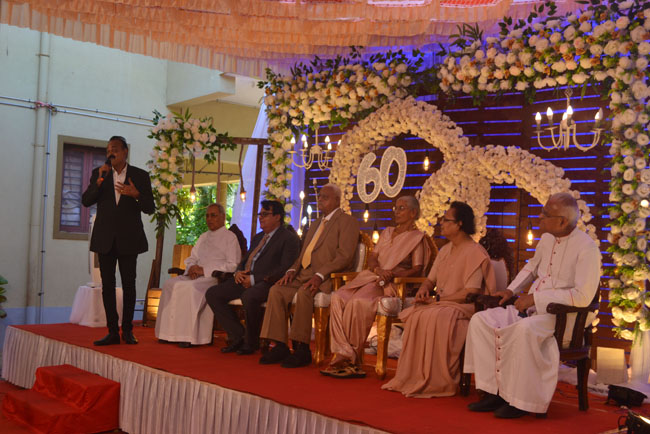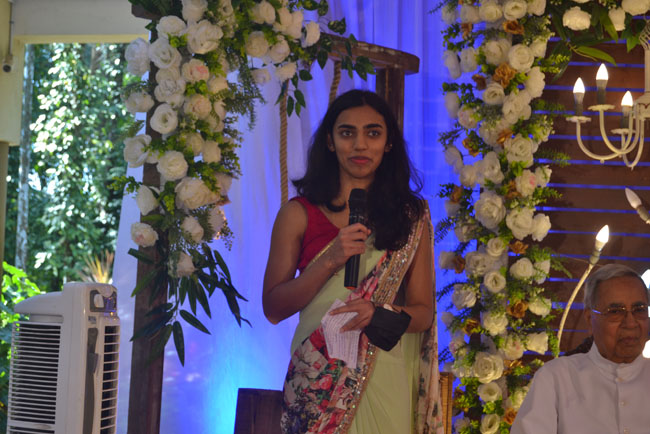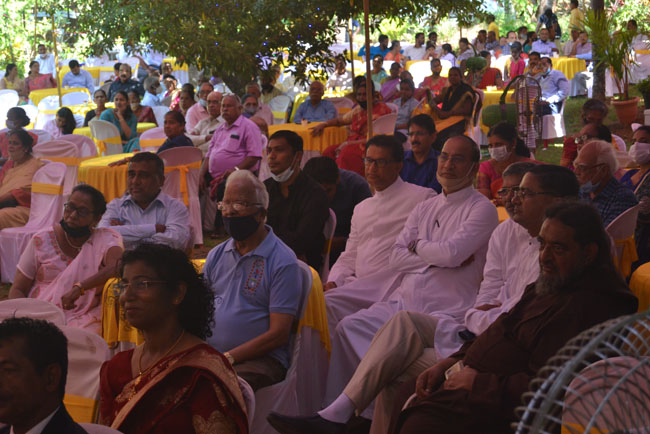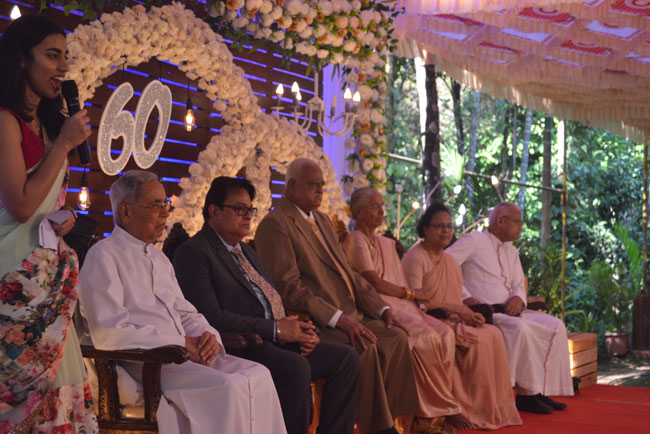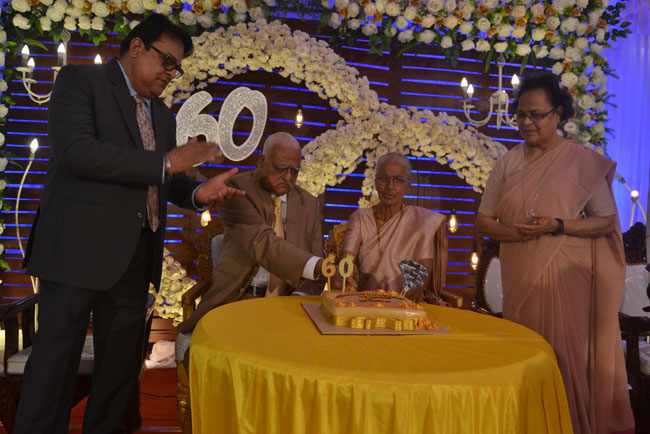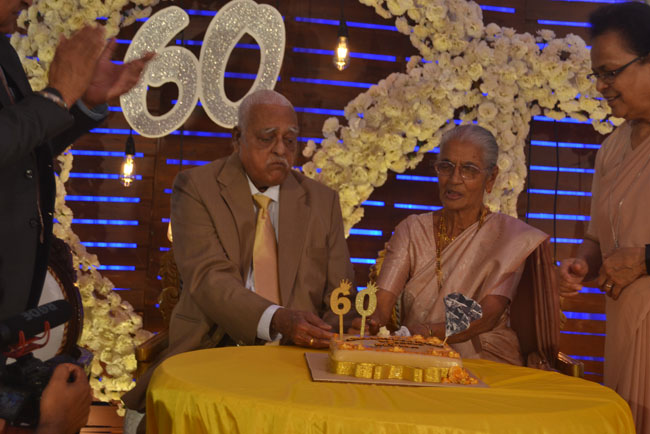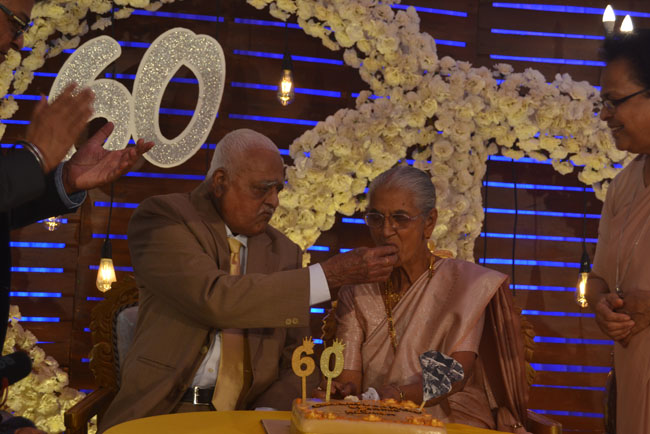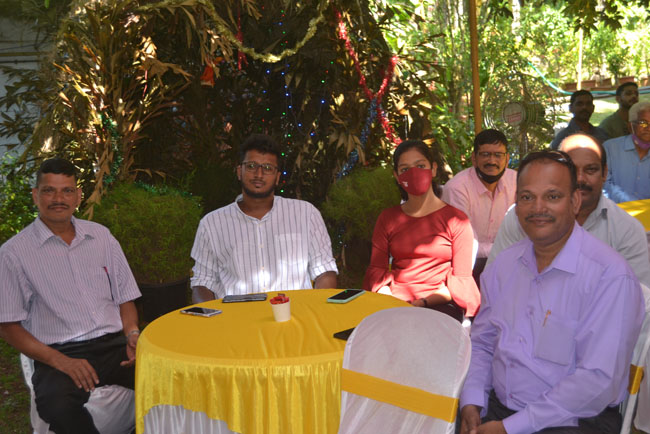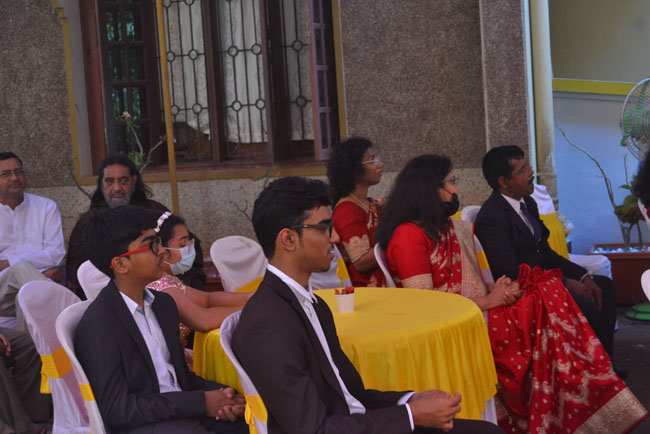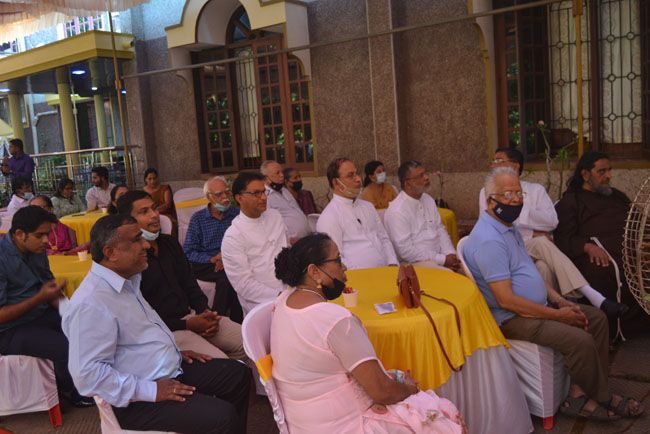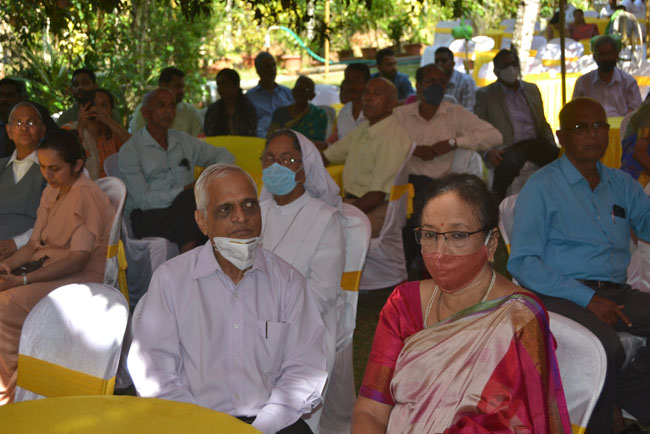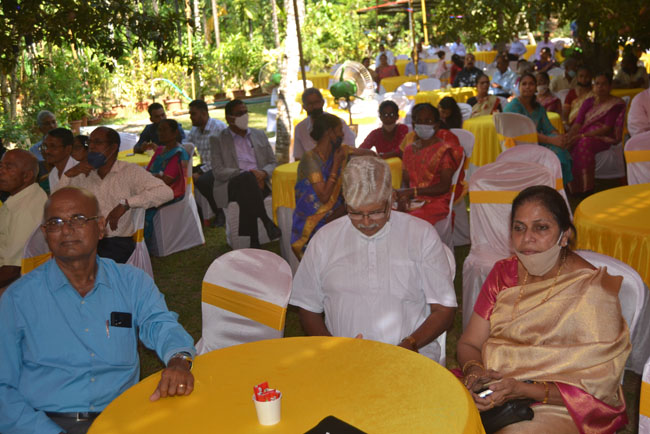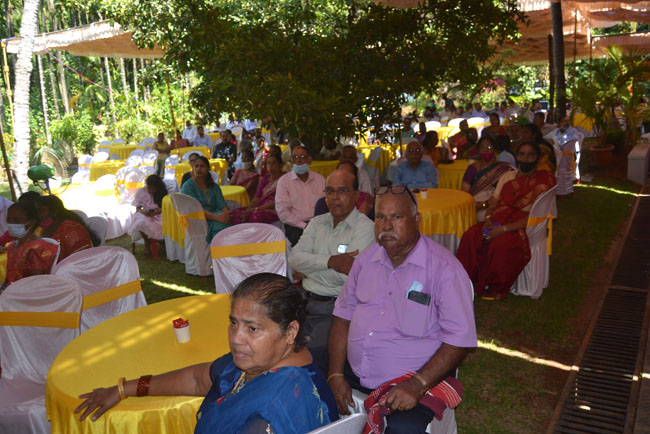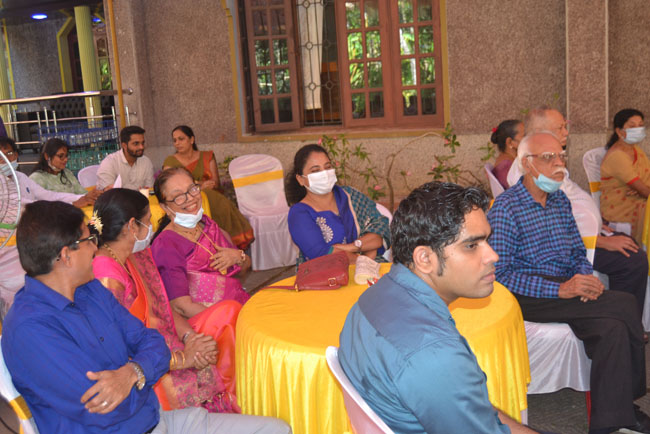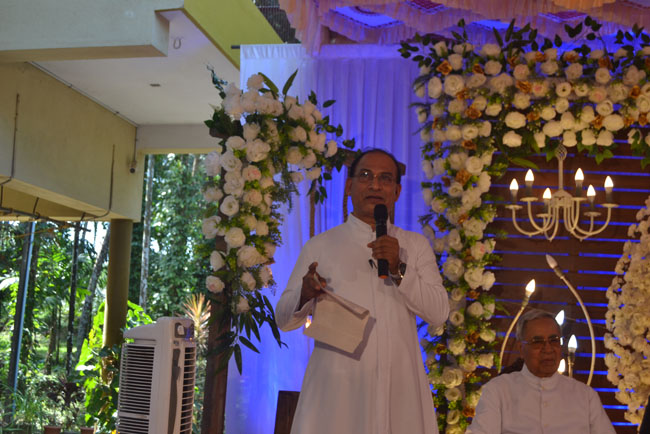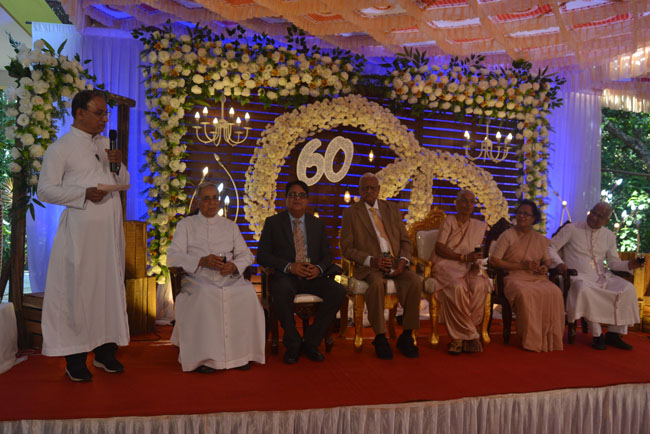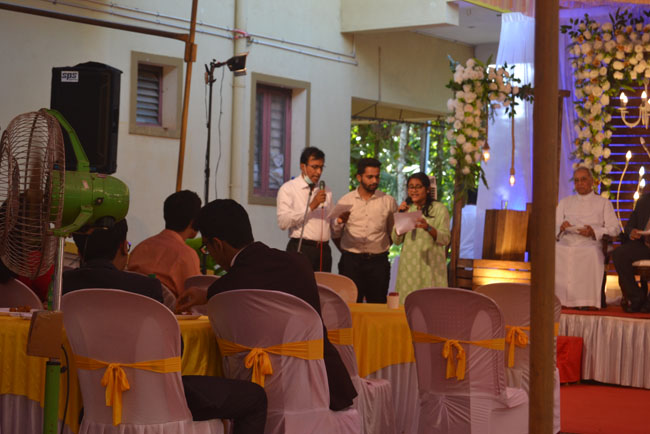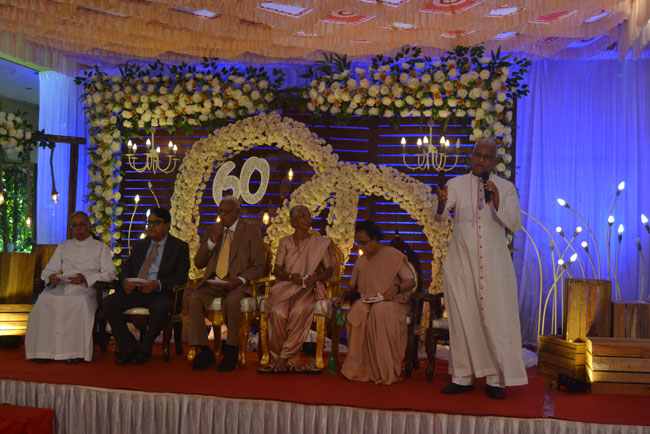 The reception that followed at the residence of Bernard and Regina was well arranged. One of their sons, Ronald Sabi D'Souza anchored the programme. One of the granddaughters of Bernard and Regina welcomed the guests.
Along with Bernard and Regina, Archbishop Albert D'Souza, Sr. Eugene, Andrew D'Souza and Fr. Valerian D'Souza, a close friend and well-wisher of the family were on the dais.
Bernard and Regina cut their Diamond Jubilee cake that was well decorated.
Raising the toast, Fr. Paul Sequeira, former Principal of St. Lawrence PU College and a close friend of the family narrated the good qualities of both Bernard and Regina. He profusely appreciated their hospitality and goodwill to all especially towards the priests and religious.
Speaking on this occasion, Archbishop Albert D'Souza narrated the manner in which both his brother Bernard and sister-in-law Regina maintained a prayerful, loving and united family throughout their 60 years of married life.
Bernard D'Souza was born on 20th August 1933 as fourth child among 13 children, nine sons and four daughters of late Immanuel (Monnu Master) and late Magdalene D'Souza of Kattingeri. Out of 13 siblings two became Bishops-late Bishop Alphonse D'Souza-former Bishop of Raiganj (West Bengal) and Archbishop Albert D'Souza. Two were priests-Fr. Mathew D'Souza (USA) and Fr. Edwin D'Souza (Canada). Two were sisters in the Holy Cross of Chavanod Congregation- late Sr. Lucy and Sr. Eugene who was twice Mother Superior of the Congregation.
Among the siblings of Bernard, Archbishop Albert D'Souza, Sr. Eugene and his last brother Andrew and his family were present.
All five sons of Bernard and Regina-Johnny, Ronald, Dony, Cony and Alphonse along with their families including 9 grandchildren were present for the Diamond Jubilee function.
Also Read