Kalmargi House in Kachhur Village, Barkur - fondly remembered a great visionary in Late John P. Sequ
By JAF, Barkur

Bellevision Media Network


Udupi, 30 Dec 2021: It was a great day of remembrance, as rich tributes were paid to the legendary JPS during a glittering function held on Tuesday, 28th December, 2021.
Earlier in the day at 10.30 am a Holy Mass was concelebrated by Rev Fr Cyprian Henry DSouza, SFX, a native priest from Barkur and presently the Vicar of Salethur Church and Rev Fr Philip Neri Aranha the parish Priest of St Peter Church Barkur, for the repose of departed souls in the Sequeira family.
After visiting the graveyard and a short prayer service led by Gurkar Rudolph DSouza all guests and family members assembled in the majestic Kalmargi House. Grandson of JPS Mr Shaun Sequeira warmly welcomed the gathering on behalf of the family and expressed their joy and proud feeling to have this historical event to remember their patriarch in a very special way.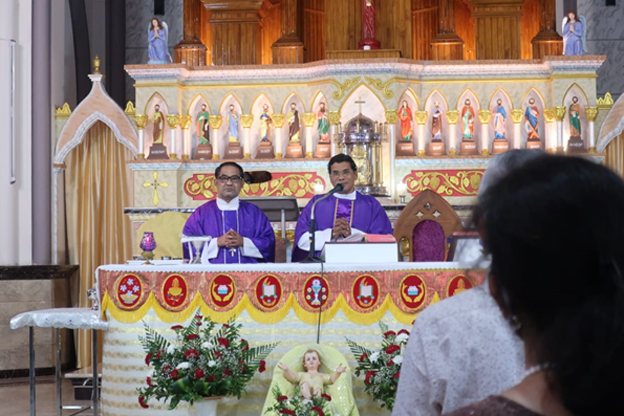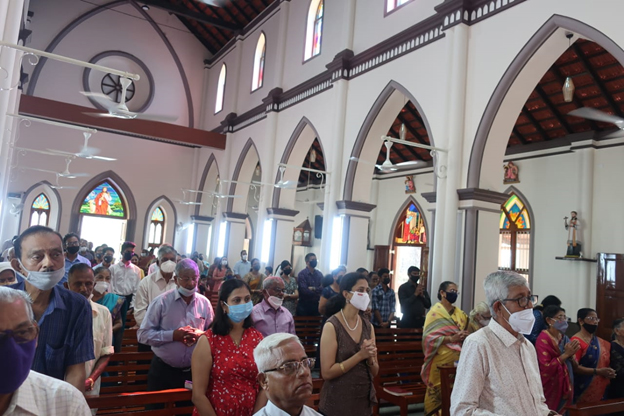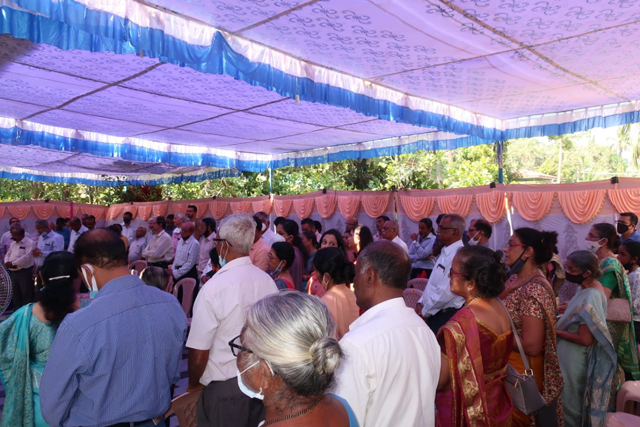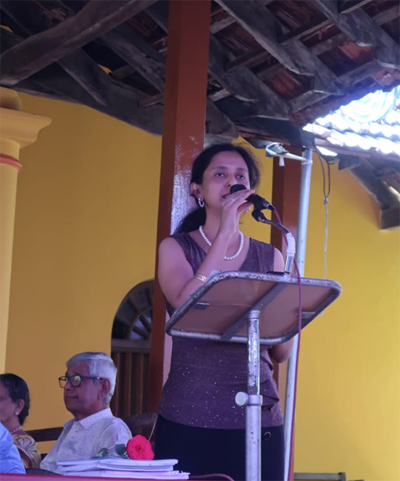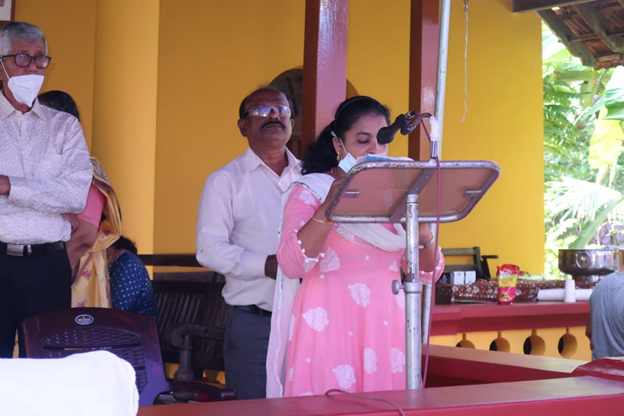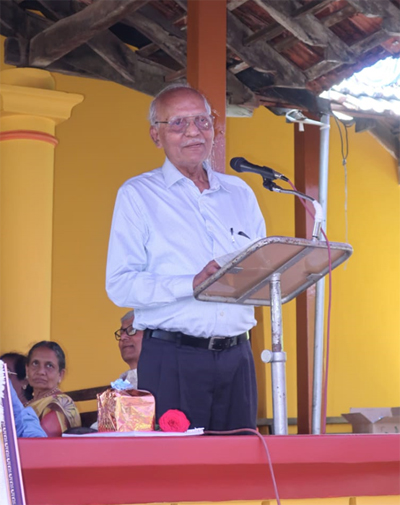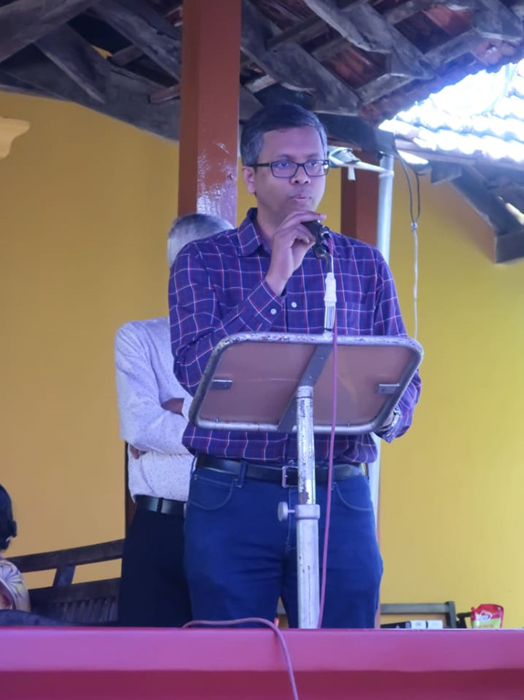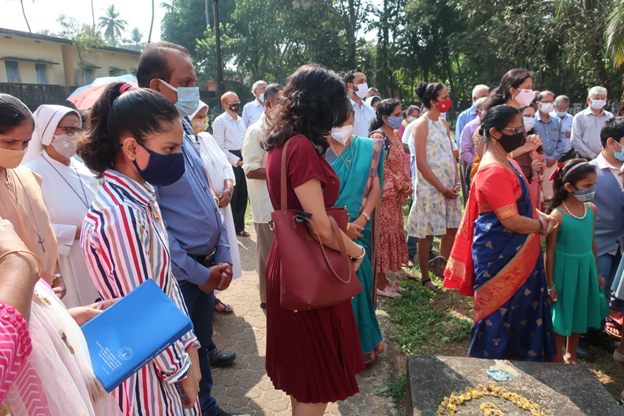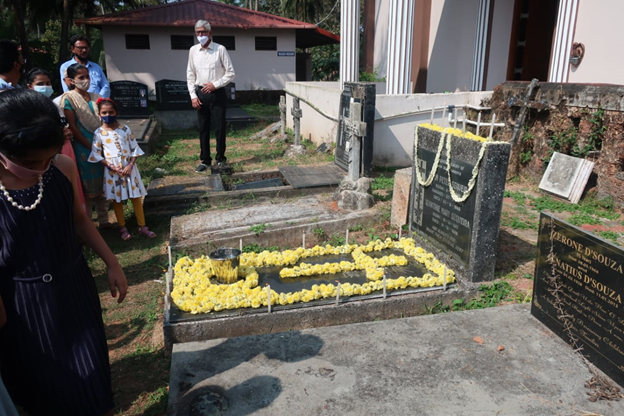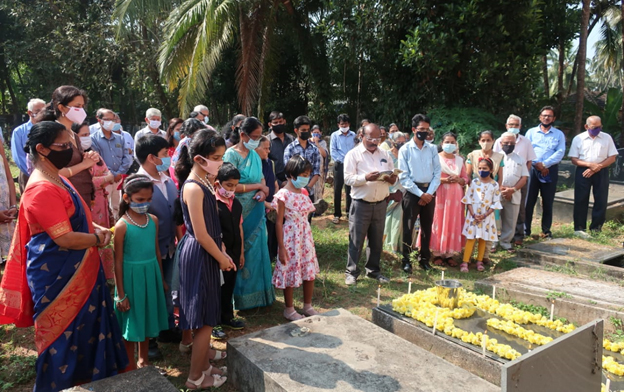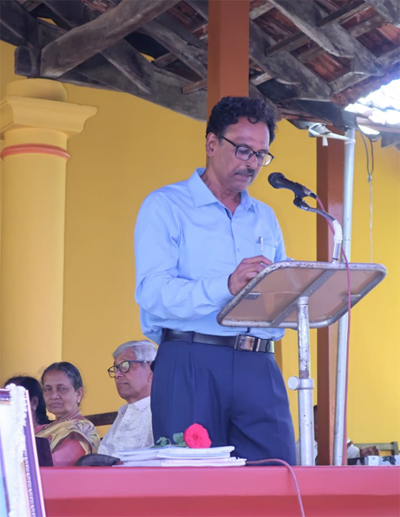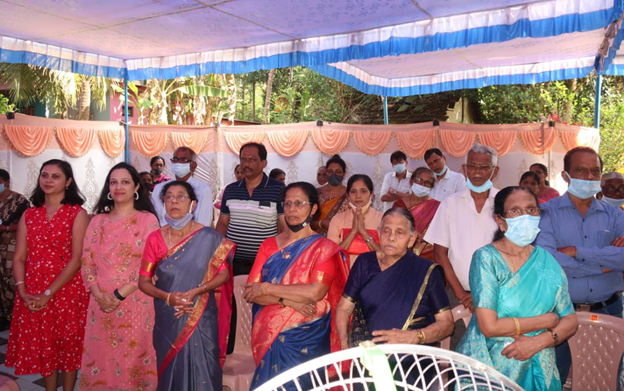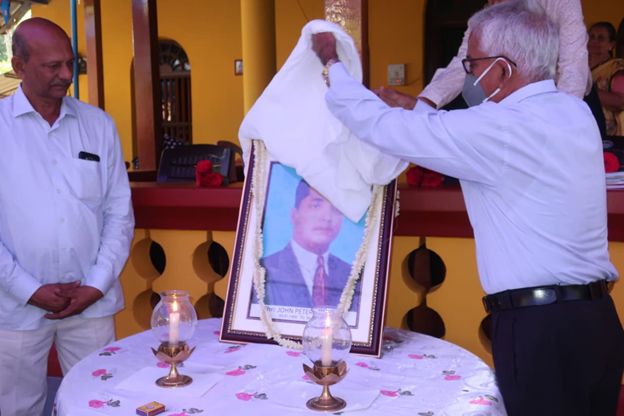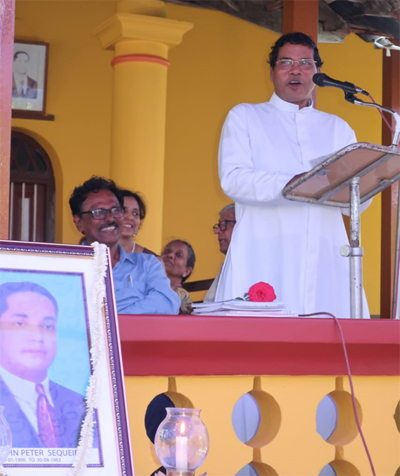 During the followed programme, retired Principal of National Junior College, Barkur Shri B. Seetharama Shetty presided over the function. After unveiling the life size portrait of John P Sequeira, he remembered the great contribution of JPS in social, economical and educational fields. He recalled the great qualities and ideals of JPS – integrity, sincerity and dedication for the up-liftment of downtrodden and specially his passionate concern for the cause of education. Principal also shared his happiness to be a part of this wonderful event, though JPS physically left us in 1963, after 60 odd years his legacy and memories are fresh and nostalgic to all Barkurians.
'For decades, rather centuries, the most visible and acknowledged contribution to the contemporary Indian society by Catholics - rightly in the field and furtherance of education, followed by health care and social empowerment….In other words, Christians constitute a very small percentage of total population i.e. about 1.9 percent, however the community is widely recognised for its concern for a just society and principle of live and let others live with dignity and self respect,' he stressed…
On this glorious occasion, a Biography of John P. Sequeira – a self-motivated Barkurian who lived for the society at large was released by the Chief Guest Fr. Cyprian H. DSouza.
While giving a brief narrative of the Book comprising some 132 pages, the author Mr Archibald Furtado outlined the salient features of the charismatic person.
'Shri John P. Sequeira….. some respect him as the man of the century, maker of modern Barkur, a visionary, a true and brave Congressman, a freedom fighter, an articulate planner, a true leader of the masses, an organiser, an educationist…….and to remind and rewind your memories he was one blessed with all these qualities….'. He continued, 'this year being the Platinum Year of the NJC / NHSS – 1946 – 2021, (completion landmark 75 years) it must be a divine providence on this glorious occasion, this small Biography now ready for release. Rightly in a small way true reverence and gratitude's to the man who dreamed, and realised something unusual for public at large…. and sacrificed whatever he had for the vision and mission he had….'
He accepted, "yes, we recorded few events in this book comprising some 132 pages. JPS children and family led by Mr Karamchand Sequeira, supported and cooperated wholeheartedly to provide information…….many friends and well-wishers – (I will not mention any names) contributed by way of articles, photographs and encouragement….A big thank you to each and every one of you."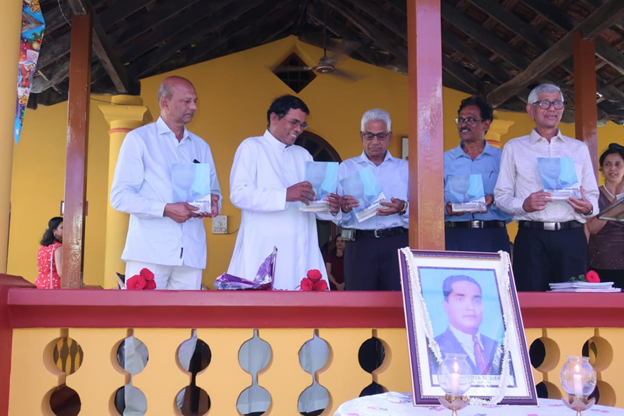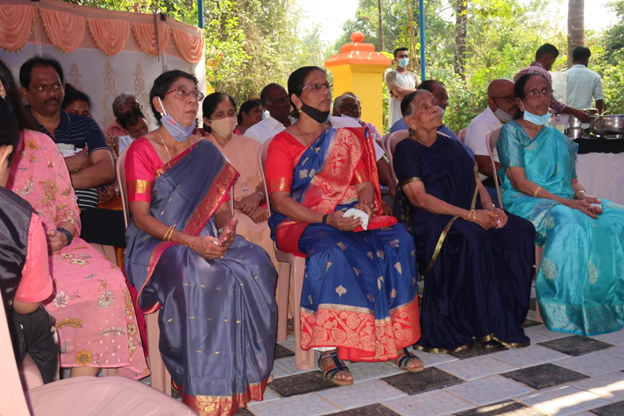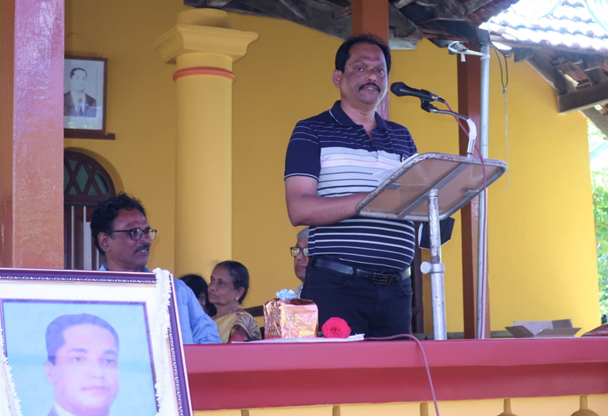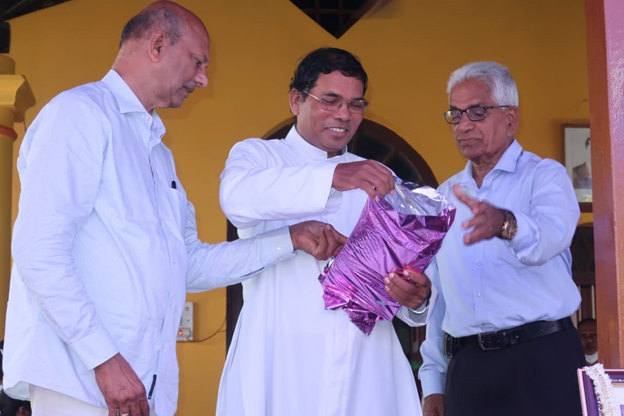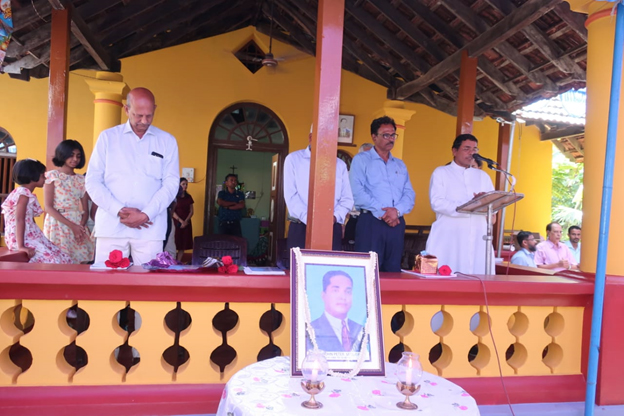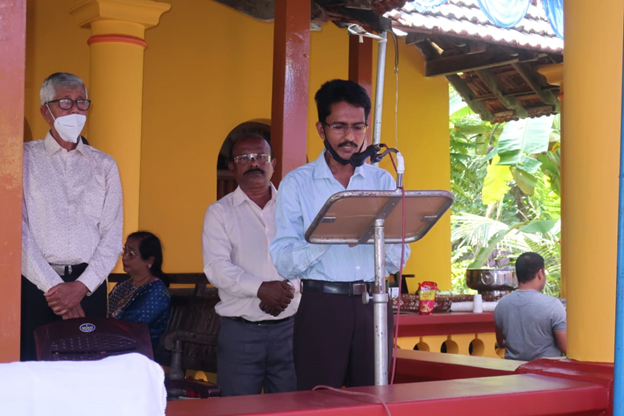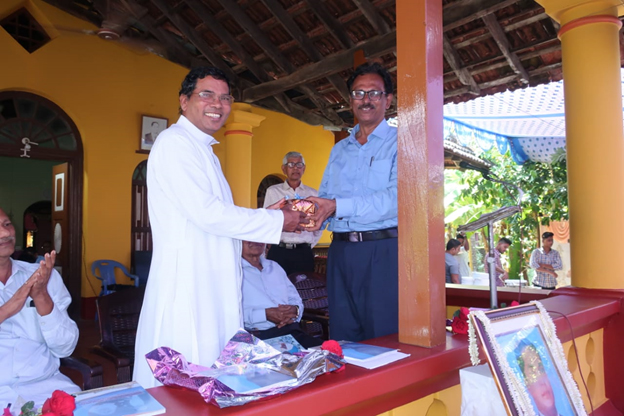 After releasing the Biography, in his well prepared address, the Chief guest of the event Rev Fr C H DSouza, spoke highly, in his chosen words, about the man who was far ahead of his time…..with inherent limitations, hard-time and scarce resources he could achieve the unbelievable and rightly the book has recorded it to reach out to the younger generation, to inspire and encourage…..
He observed, "Book is not at all an exhaustive narrative of JPS life and living. It just tries to focus on few great and insightful thoughts, he had…..a vision to develop Barkur as an educational hub (not just a High School)……his efforts to develop the town as a wholesale Market place, (Friday Santhe) systematic plan and execution for a classless and casteless society by sanctioning Govt land to the people who were deprived of a decent or dignified life, by forming various SC & ST Colonies, as Panchayat President till 1953…..laying new mud roads, widening pedestrian ways, small bridges over rivulets and streams……are just few areas JPS concentrated….."
While concluding he insisted many dreams of JPS yet to be realised to have a just society must be given priority so that our historical town Barkur be the model town to others…..He took the opportunity to congratulate the Sequeira Family for this most deserved and memorable event and invited all to read the Biography in detail and pass it on their children especially youth….
Barkur Panchayat President Mr B. Shantarama Shetty too shared his feelings on this occasion and requested the kind-hearted admirers of Sequeira to support the 75 year Educational Institution NJC which is weathering tough time for its progress and survival as Barkur Educational Society is trying its best to set and offer best educational standards…..
The author of the JPS Biography Mr Archibald Furtado, Lecturer, Dept of Commerce, Milagres College Kallianpur, was specially thanked and honoured on this occasion, on behalf of the publishers and family for his hard work and dedication, by Rev Fr. Cyprian Henry DSouza.
Mr Anthony Gonsalves, the son in-law of JP Sequeira, proposed vote of thanks to each and everyone who made this event really historic and cherishing one for lifetime.
Many friends, relatives, admirers of Sequeira clan, ward members and members of BES attended the meticulous programme beautifully anchored by Mrs Lexin Sequeira, the granddaughter to JPS which was acclaimed and appreciated by one and all.