Christmas celebrated with great devotion and hope in St. Lawrence Church, Moodubelle
By Dr. Eugene DSouza

Bellevision Media Network


Udupi/M'Belle, 24 Dec 2021: After a lapse of two years due to Covid 19 pandemic, Christmas was celebrated with renewed vigour with great devotion and hope of respite from the deadly Corona virus throughout the Udupi Diocese. The Christmas service commenced in St. Lawrence Church, Moodubelle on Friday, 24 December 2021 at 6.30 pm with the singing of Carols. The Church choir, superbly trained by Fr. Cyril Lobo, who himself is a versatile music composer and lyricist, rendered the Christmas Carols with melodious voice.
The solemn Christmas Mass began at 7 pm with the procession of Altar Servers and 10 priests, mostly natives of Moodubelle belonging to different congregations and serving in different places in India. The Holy Eucharist was concelebrated by these ten priests, Fr. Vijay Machado being the chief celebrant.
As the Gloria was sung by the choir, the chief celebrant unveiled the statue of Infant Jesus and incensed.
In his homily, Fr. Vijay Machado highlighted the importance of the feast of Christmas and said that, the feast signifies three important aspects. That is, the feast of Christmas is the feast of light, feast of peace, contentment and unity, and the feast of humanity. By narrating anecdotes from real life, Fr. Vijay Machado explained all the three aspects of the feast of Christmas.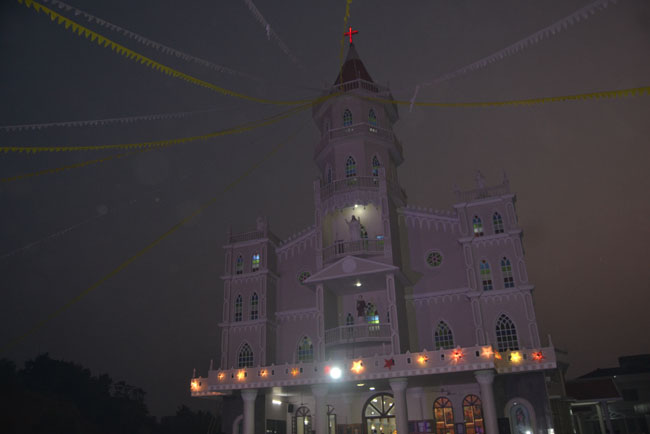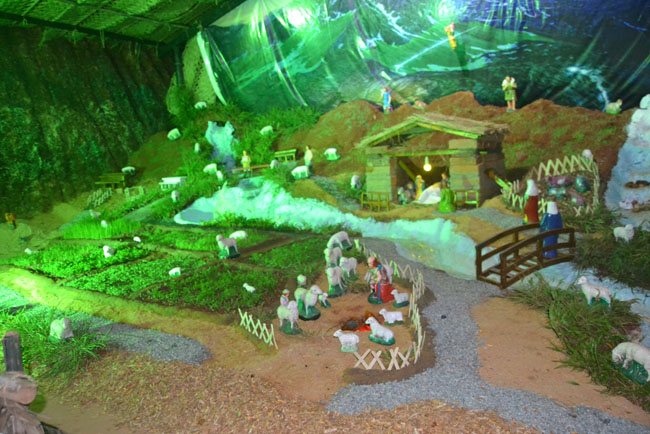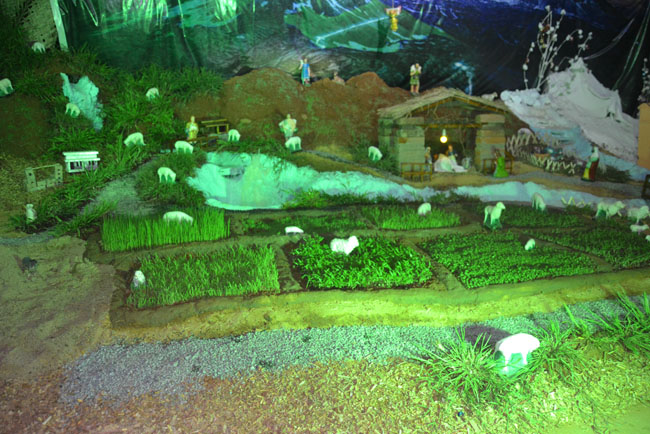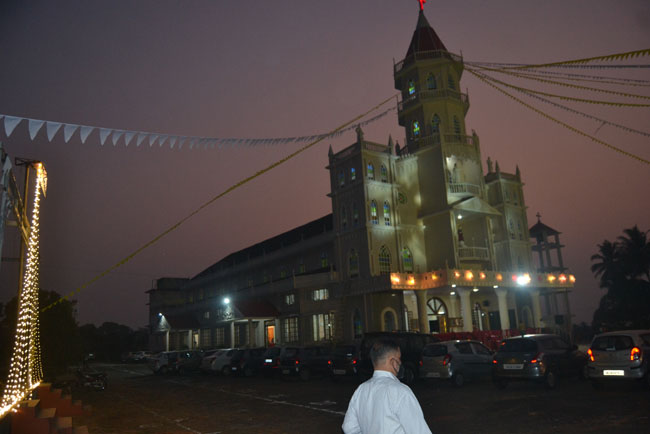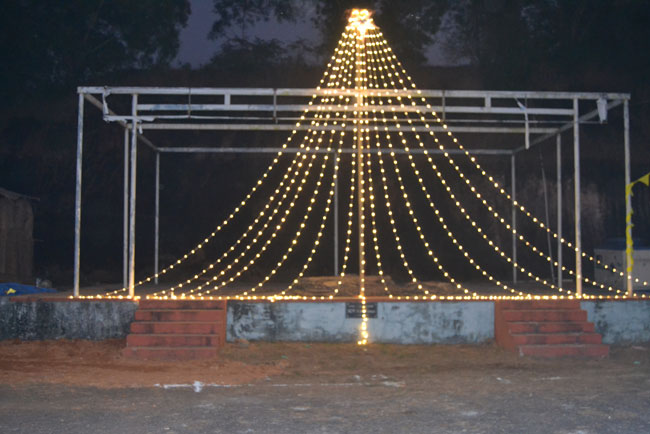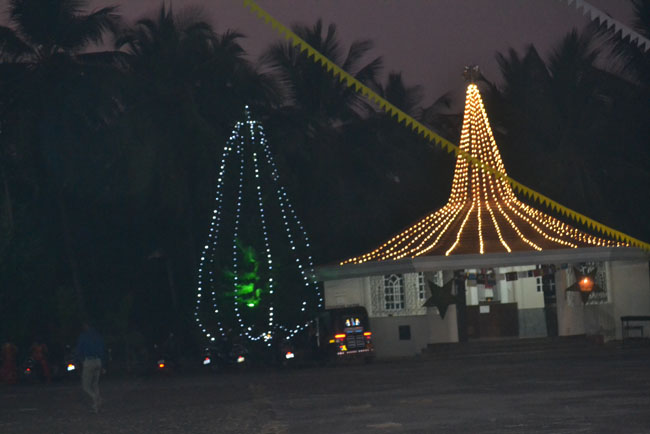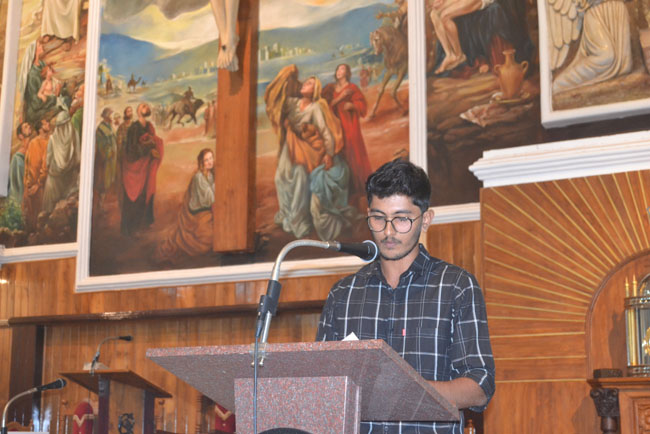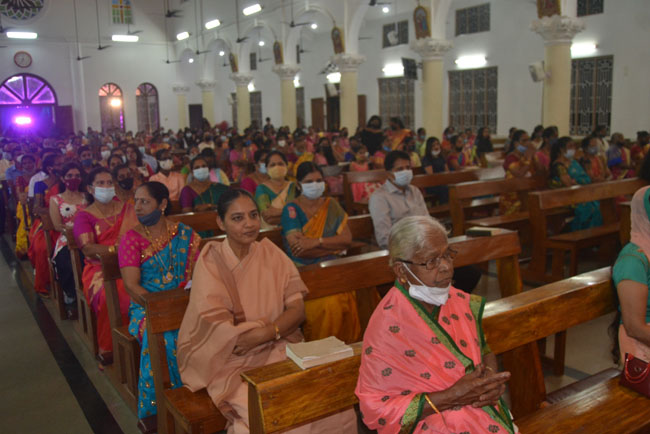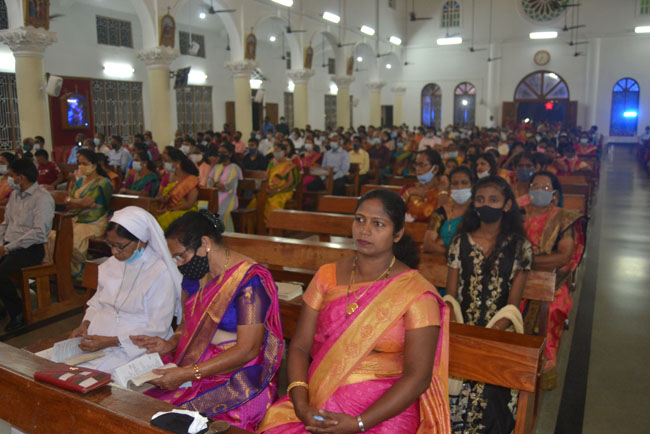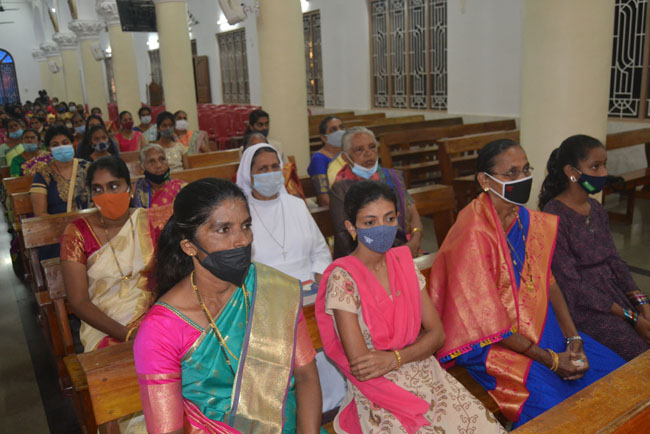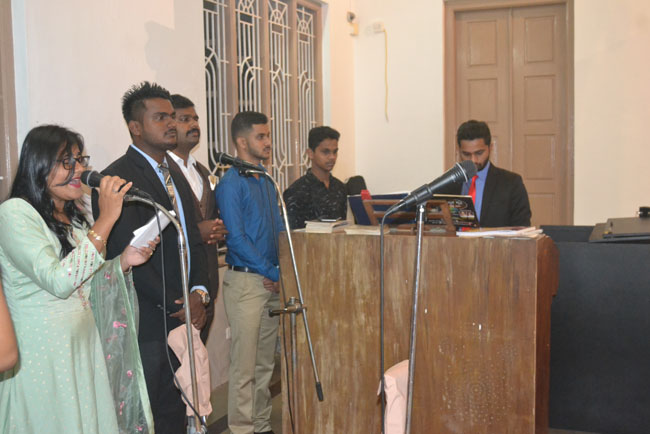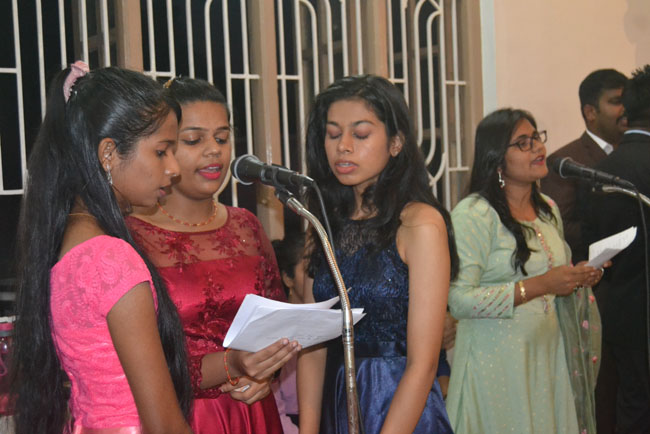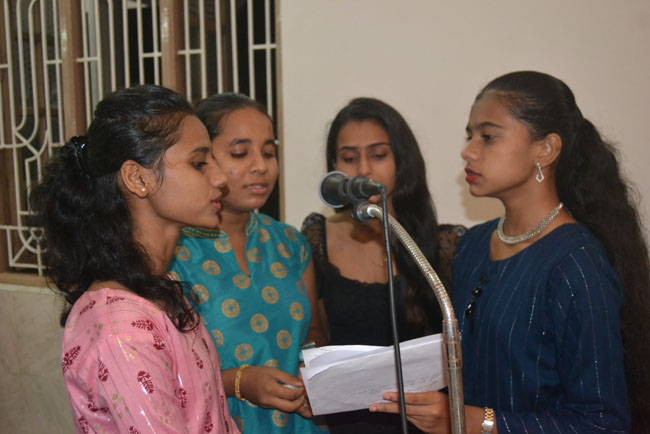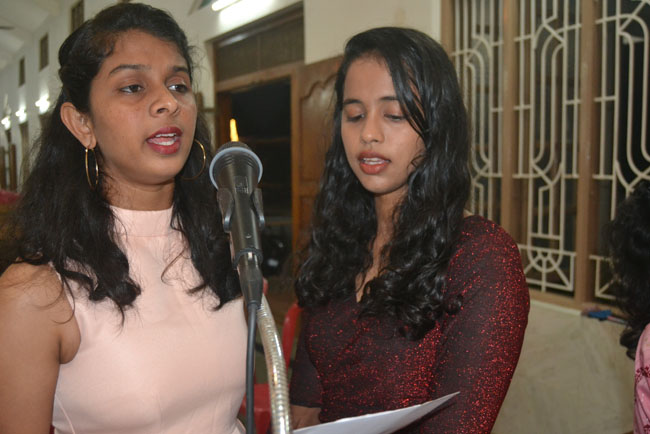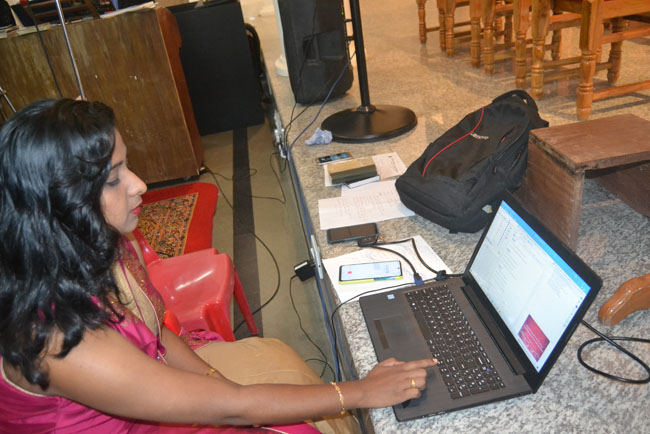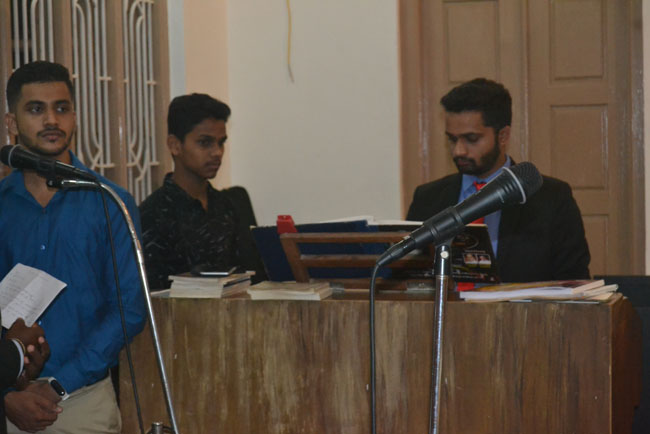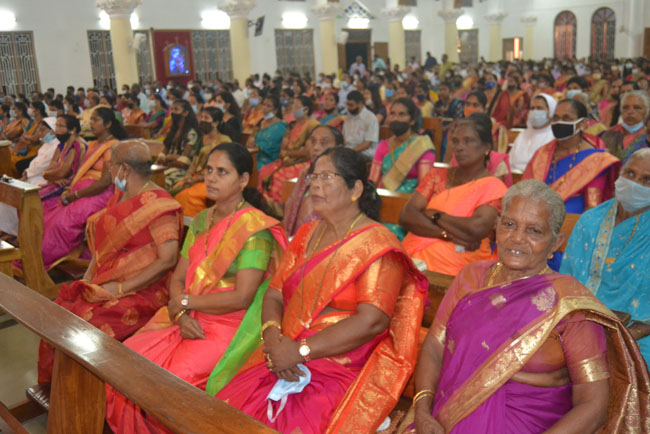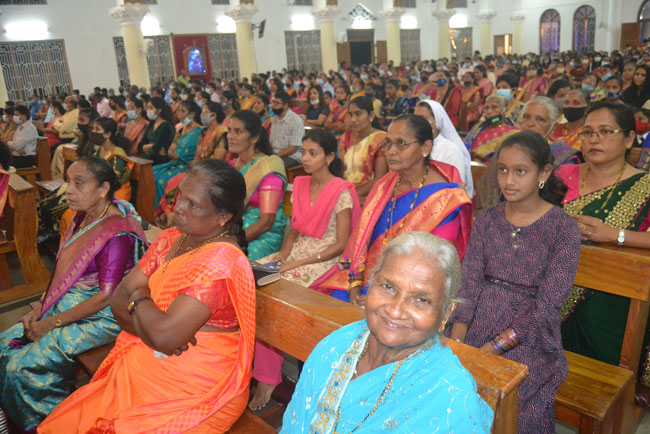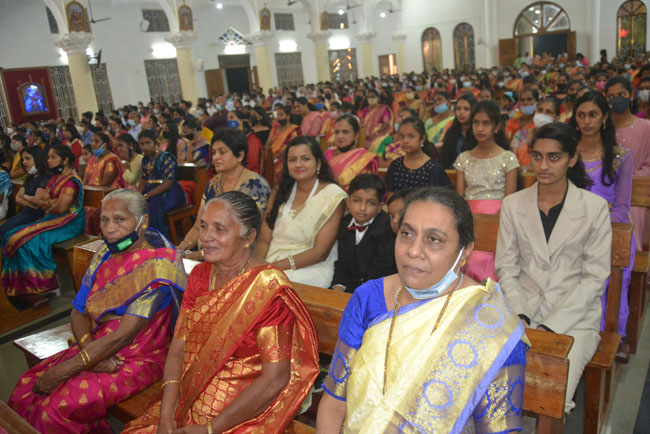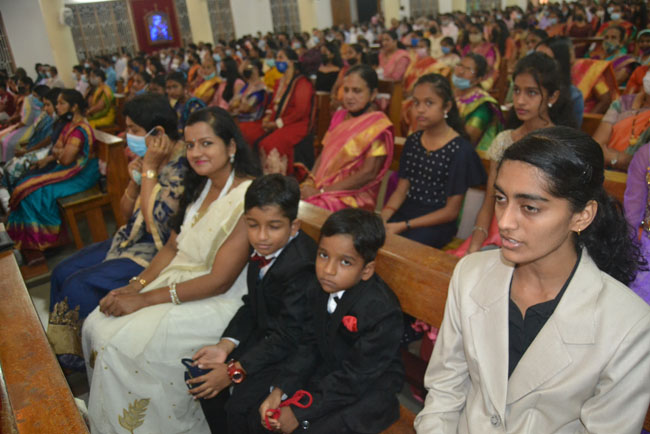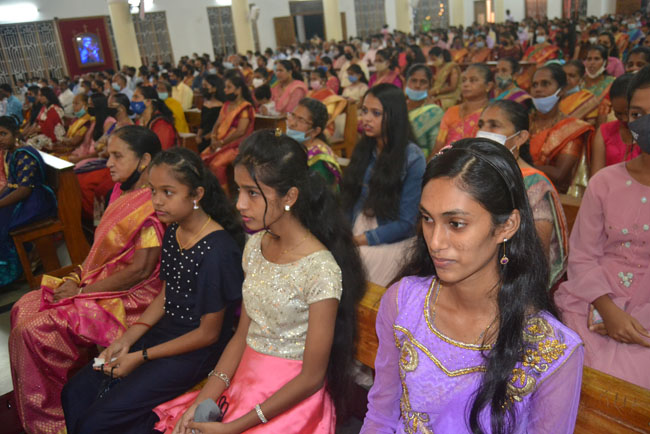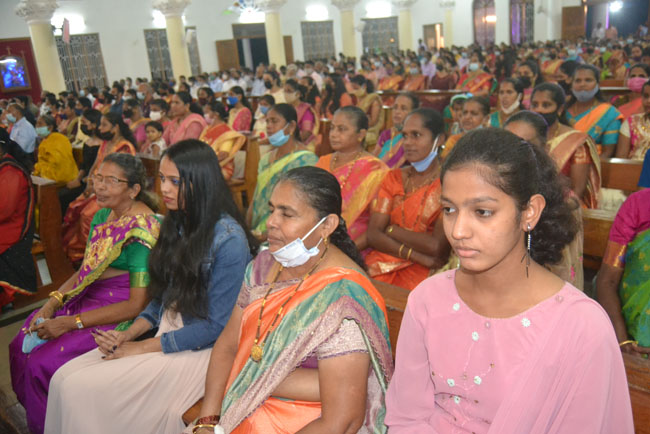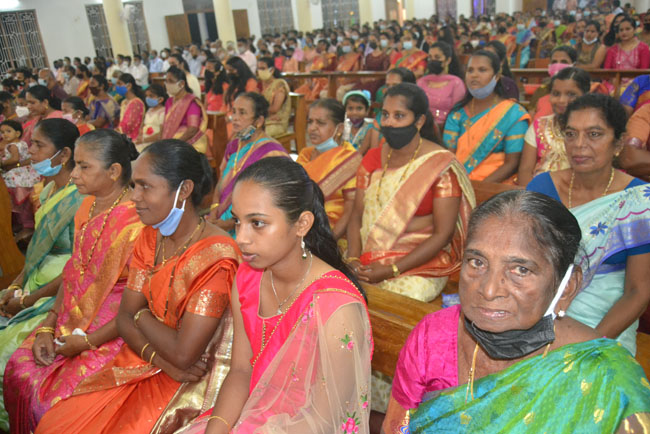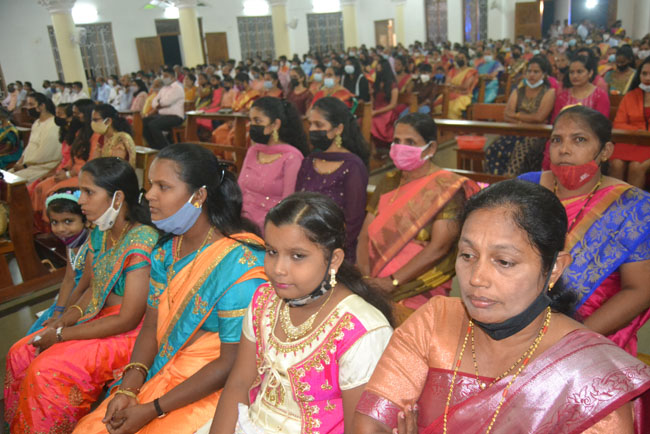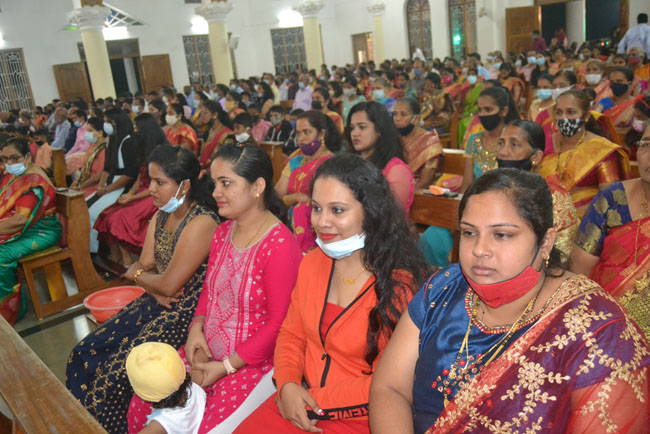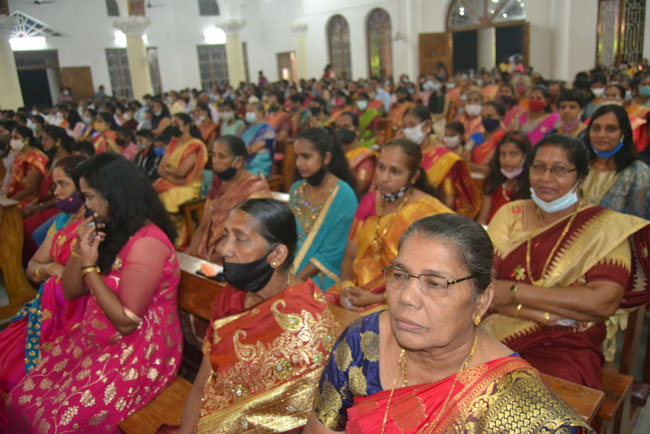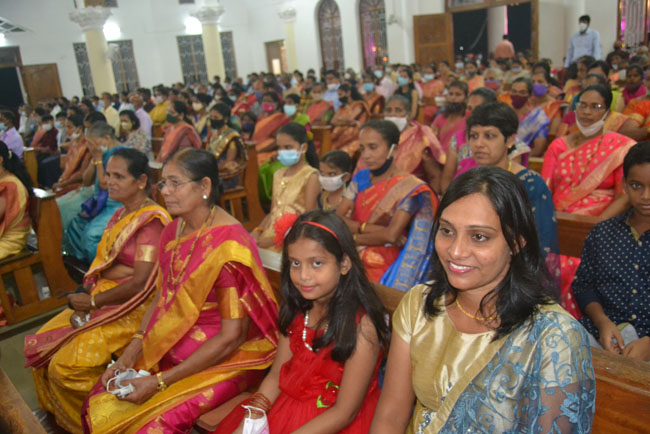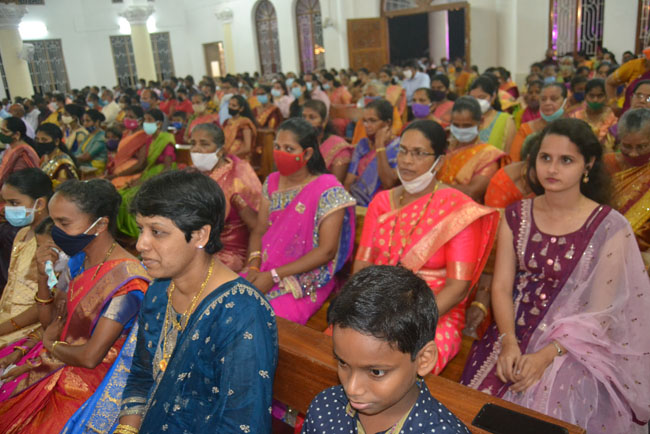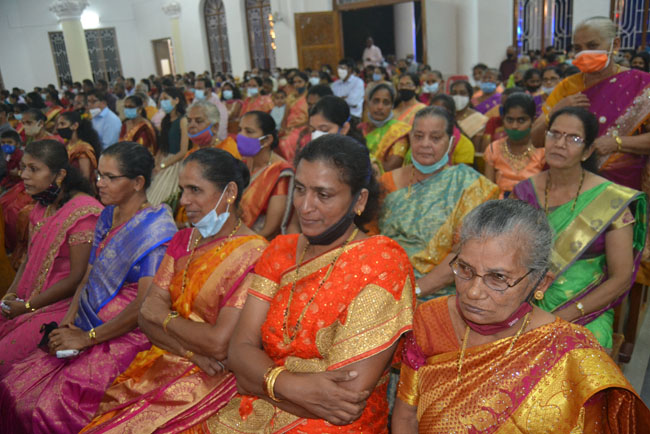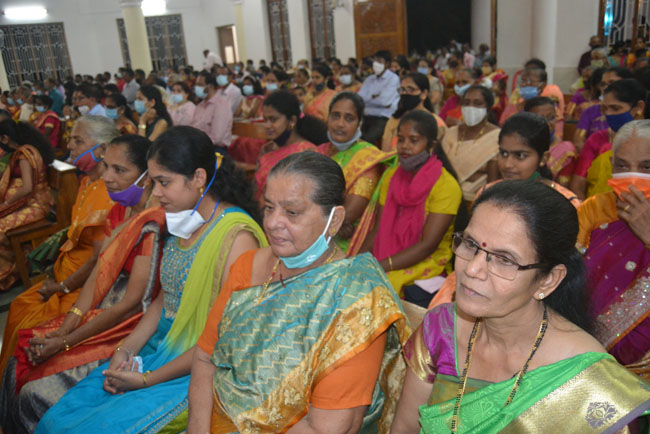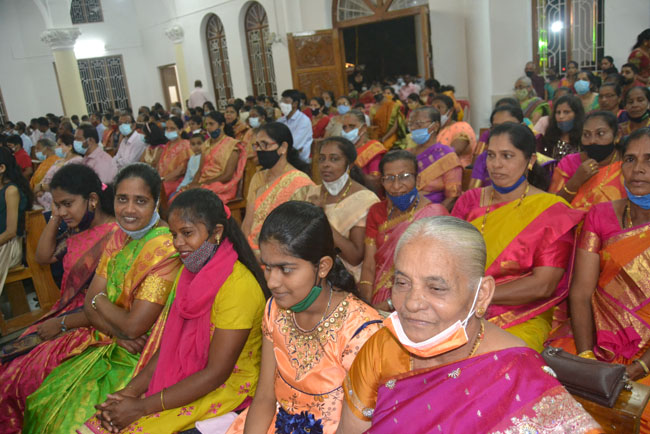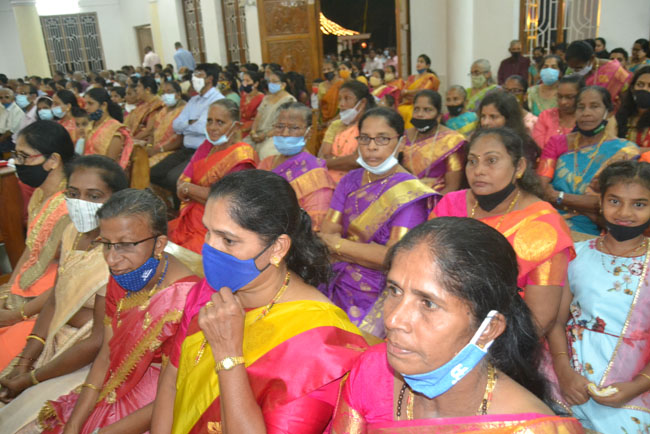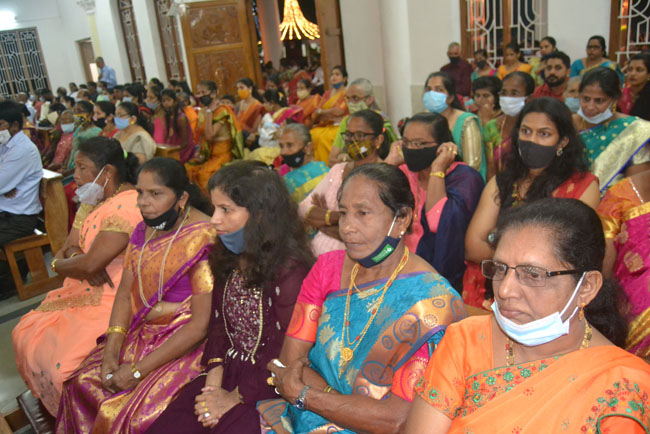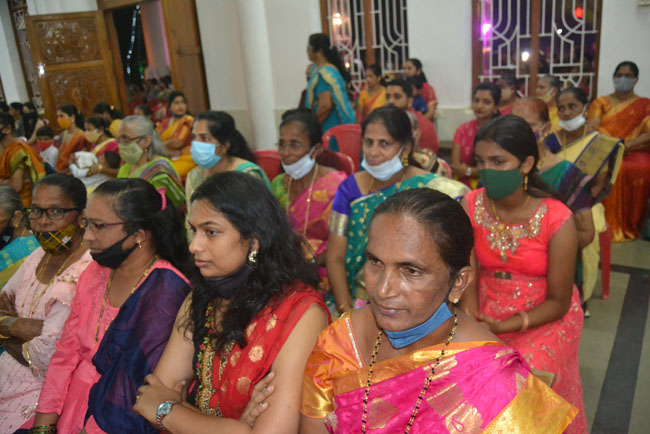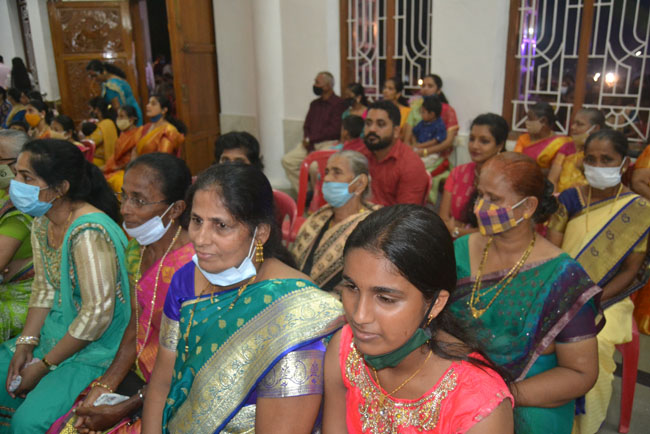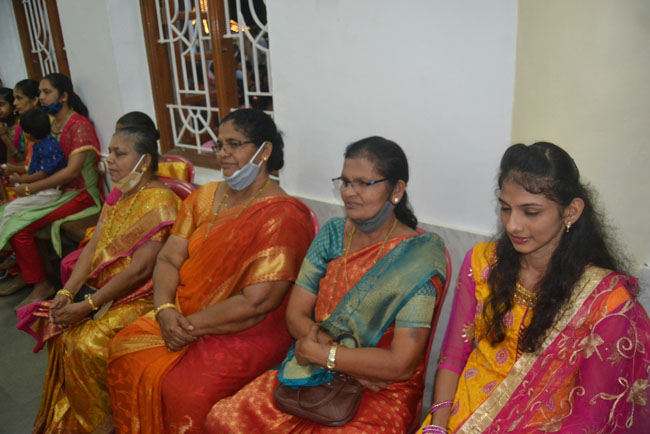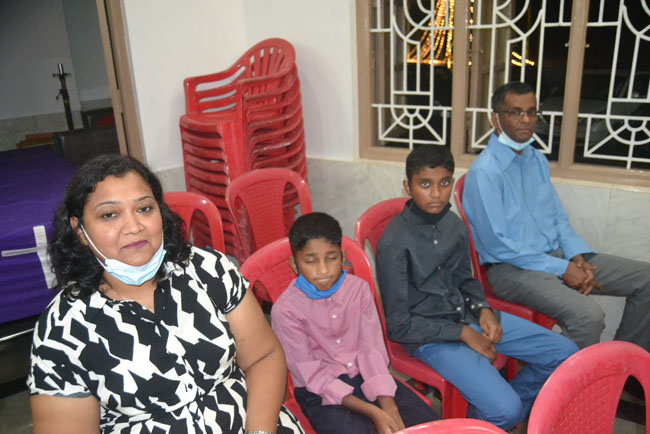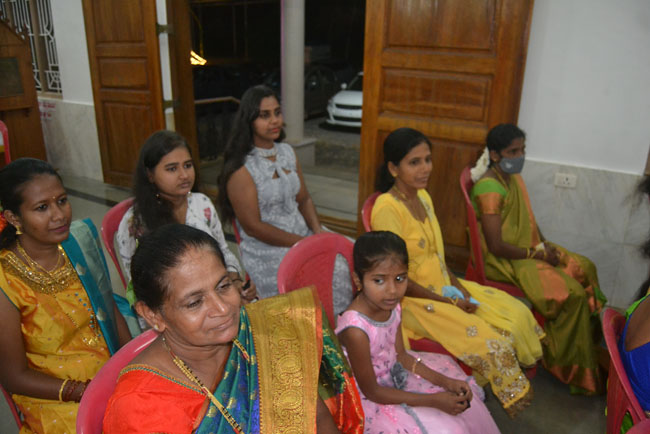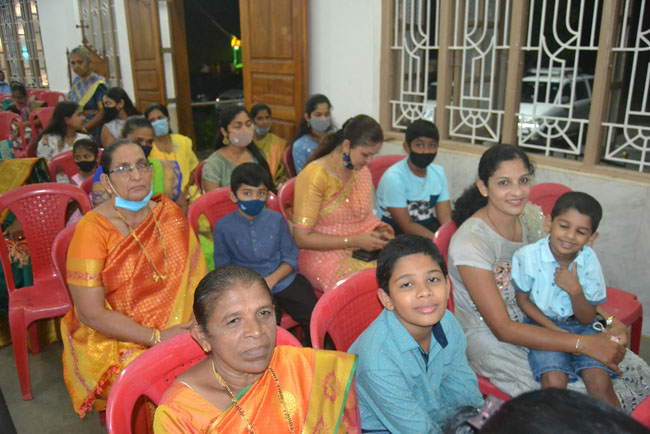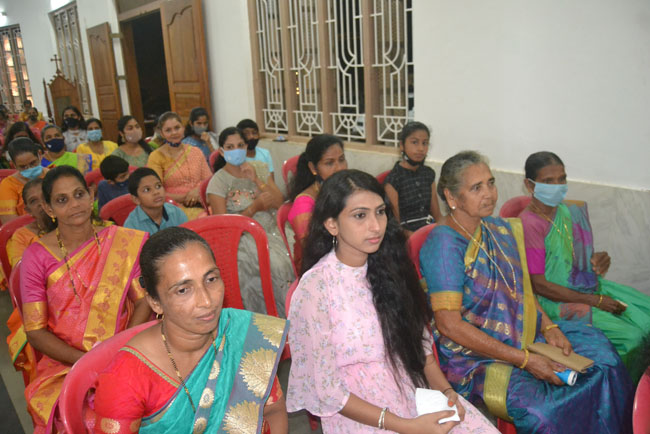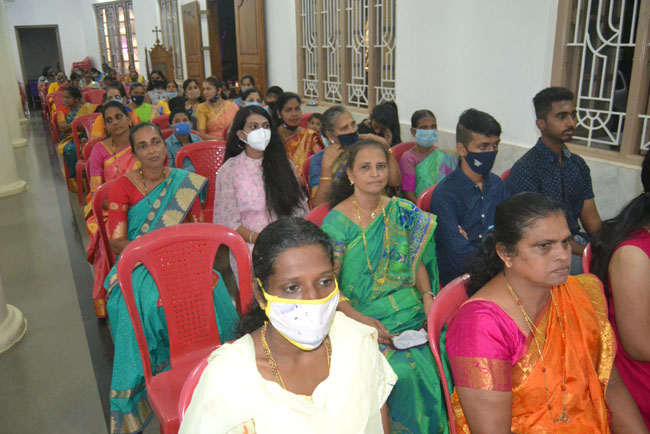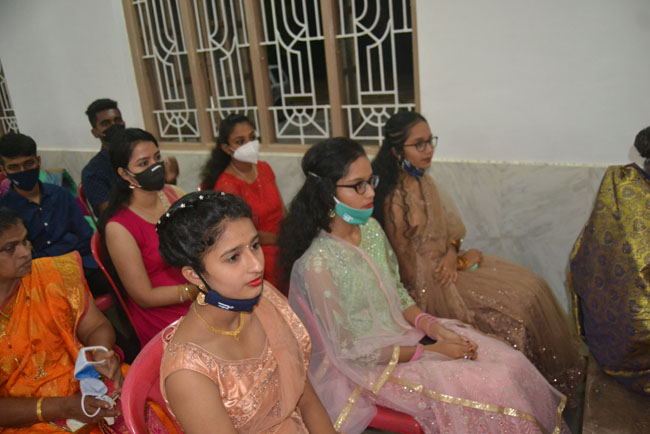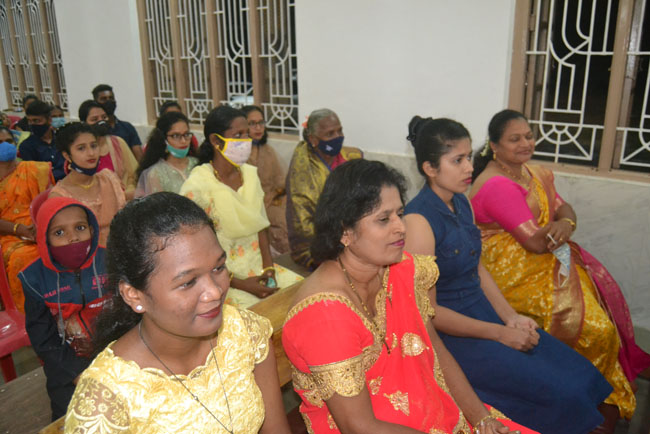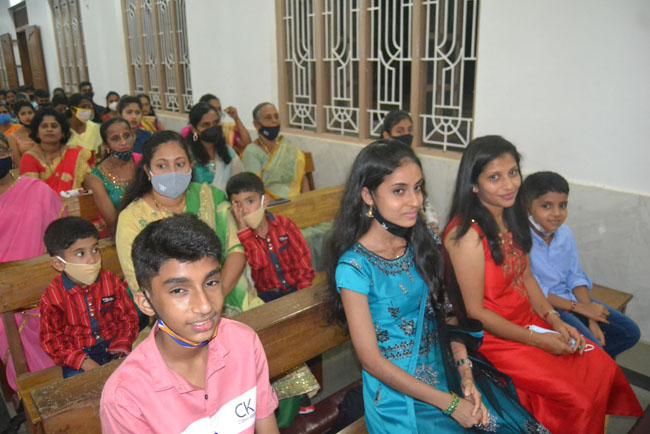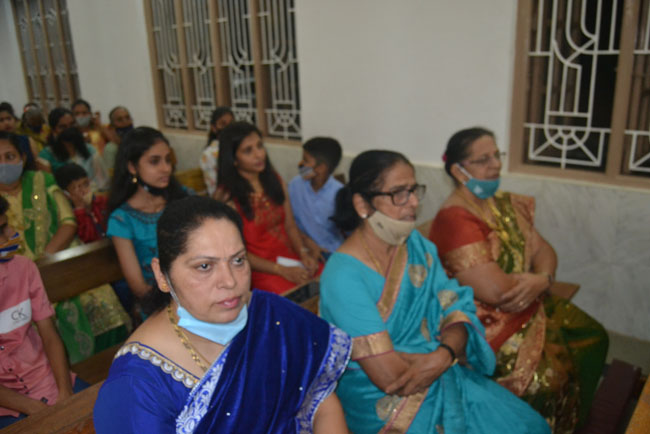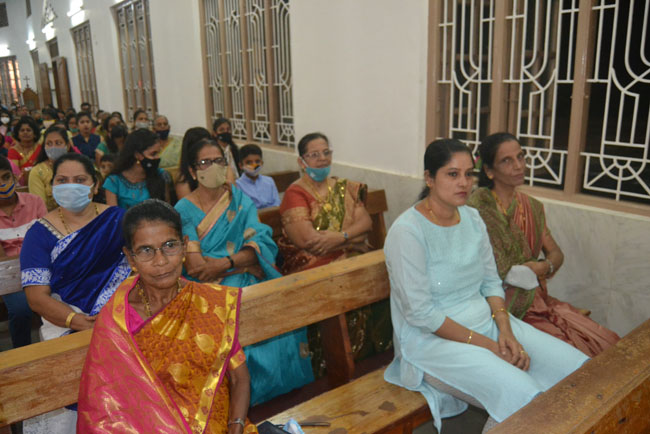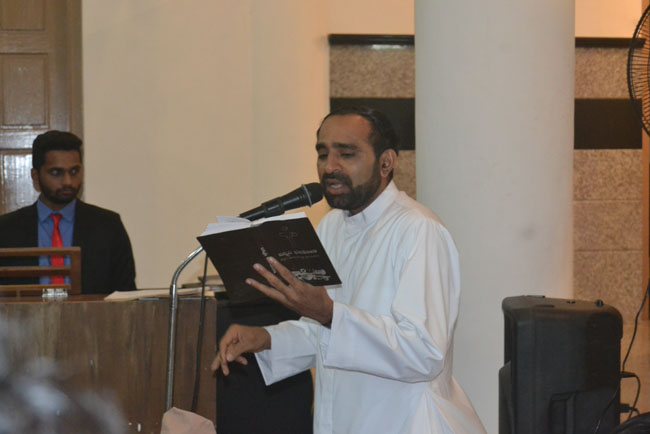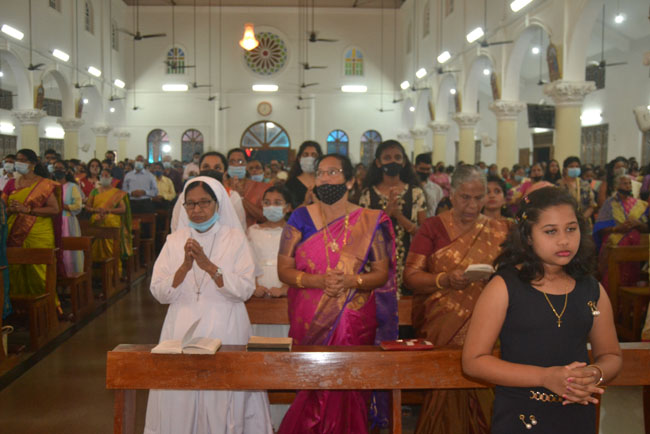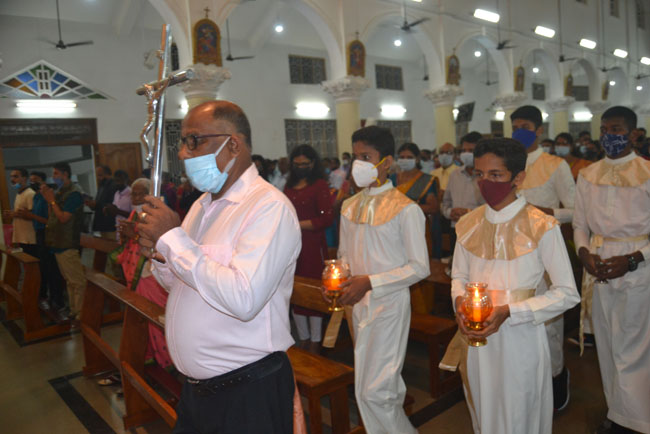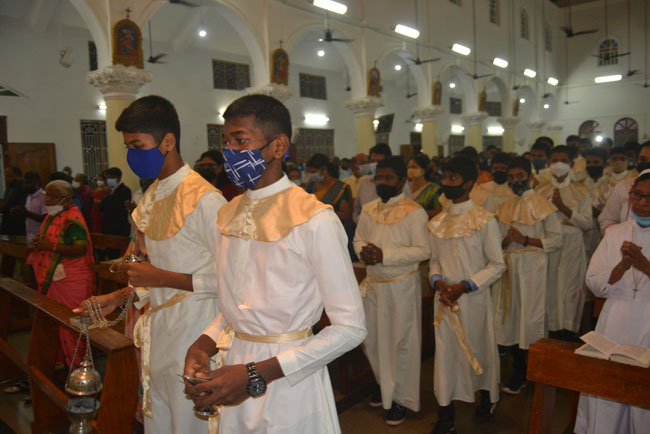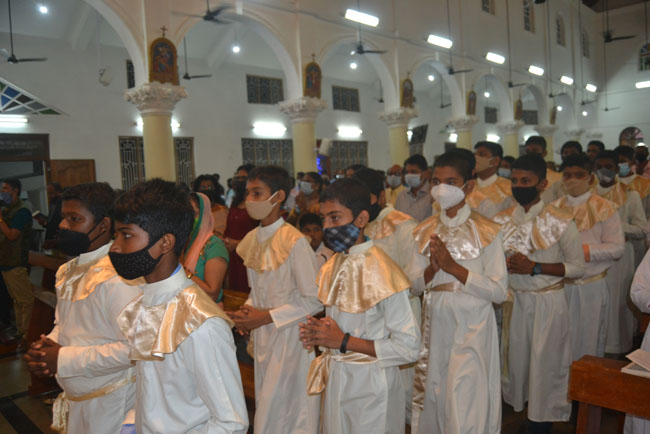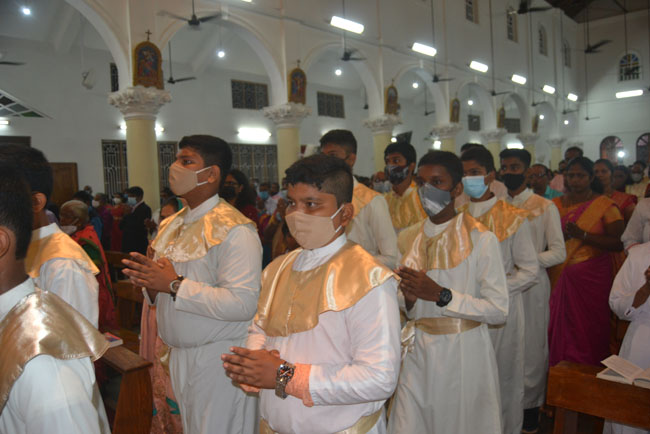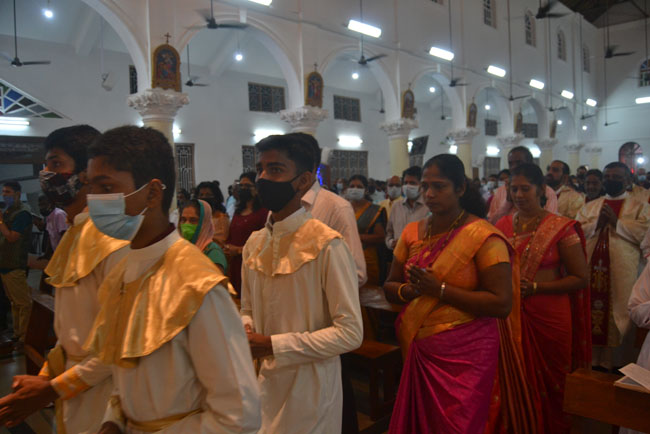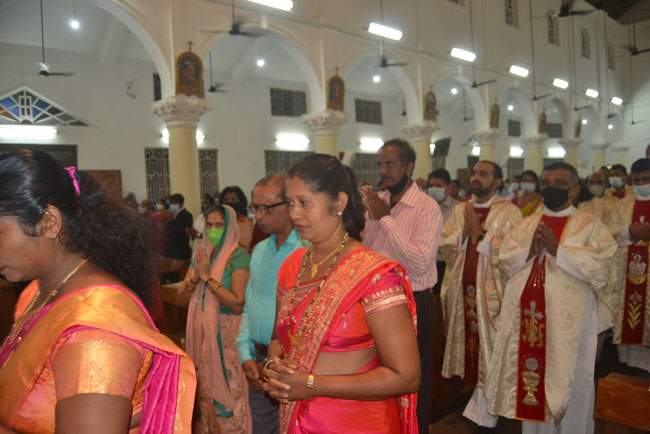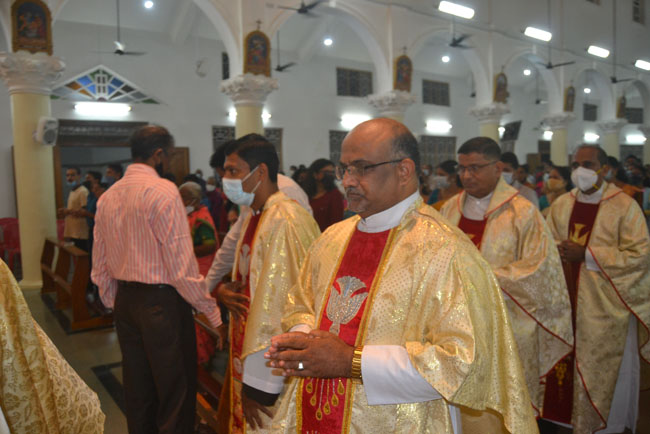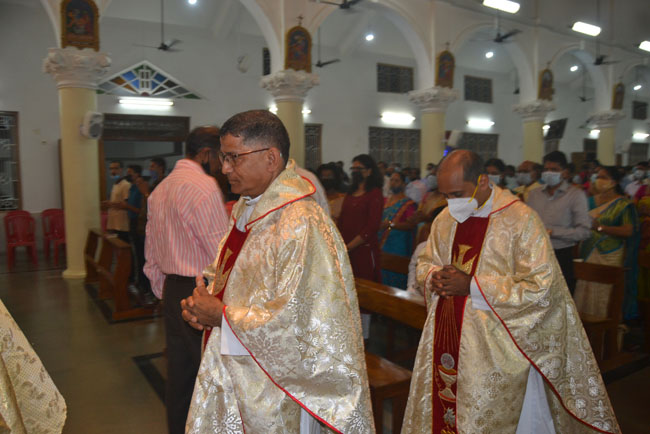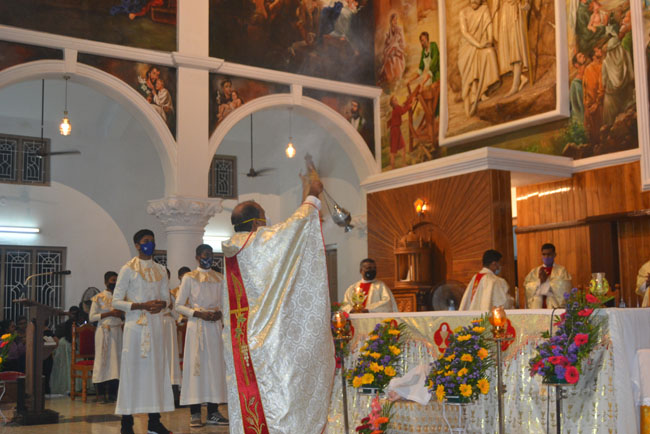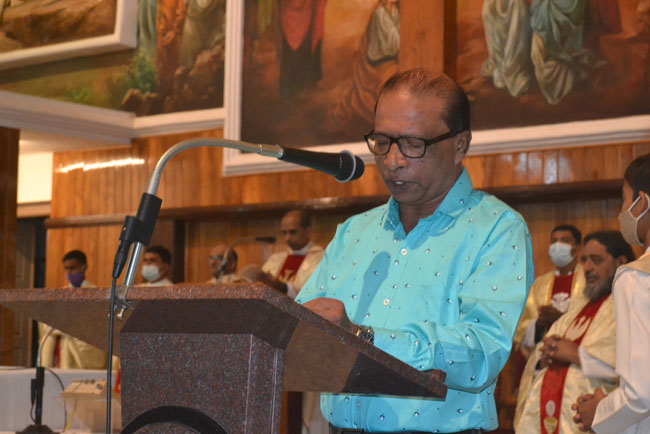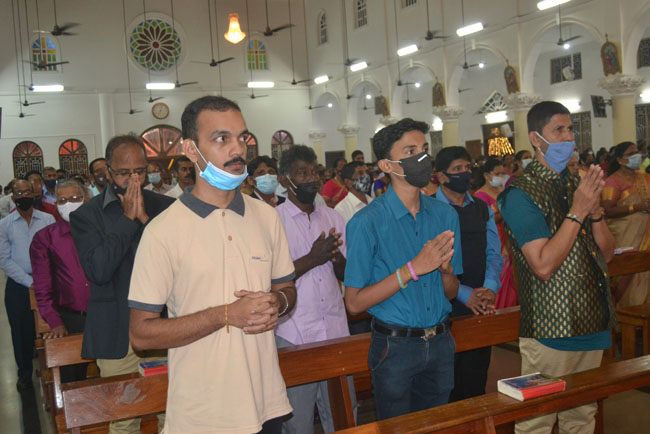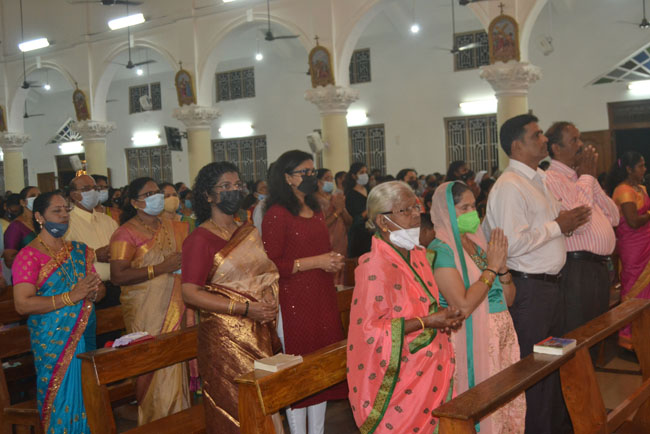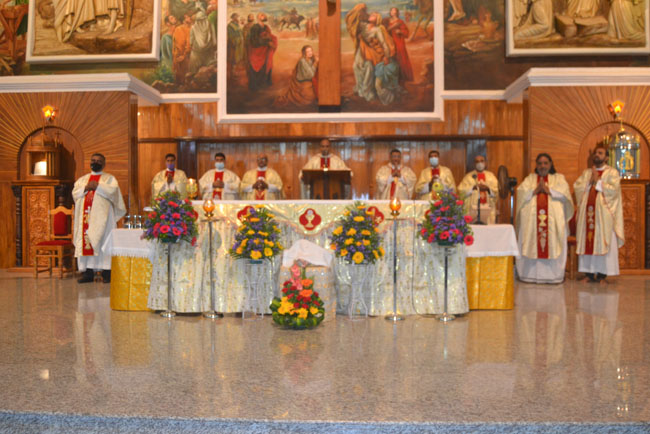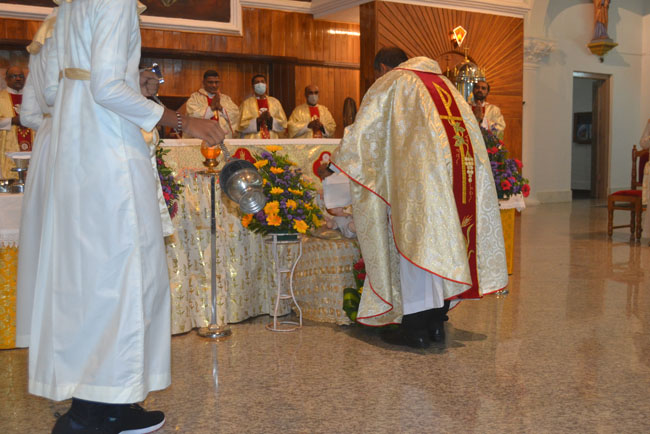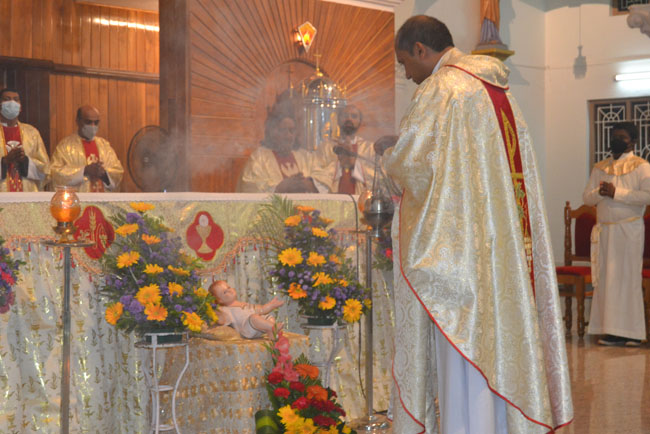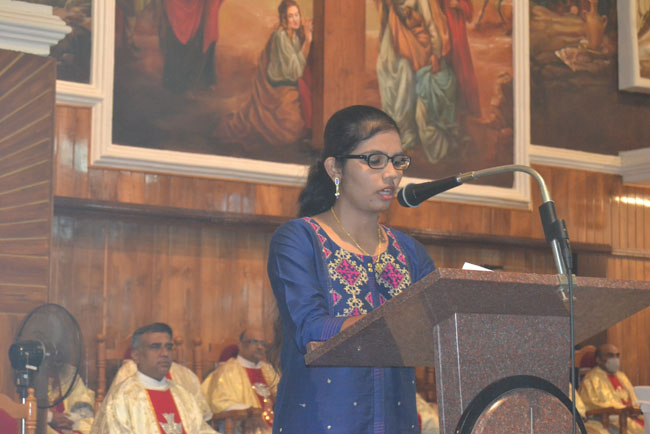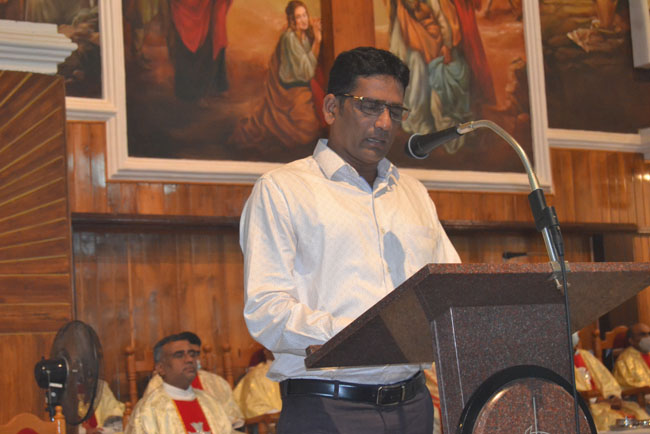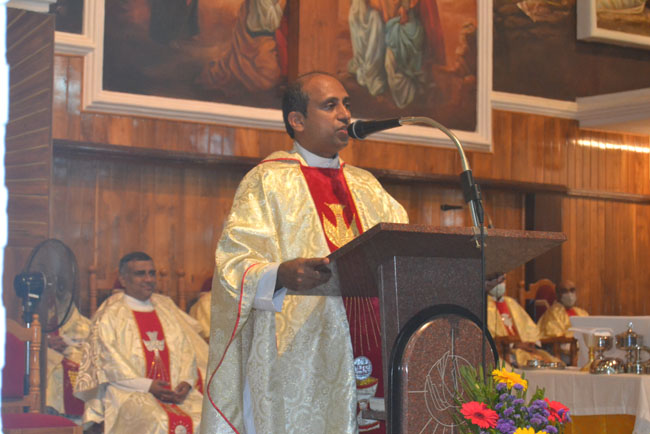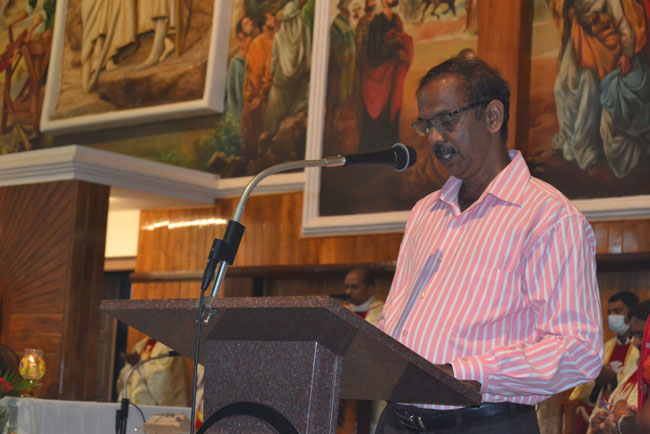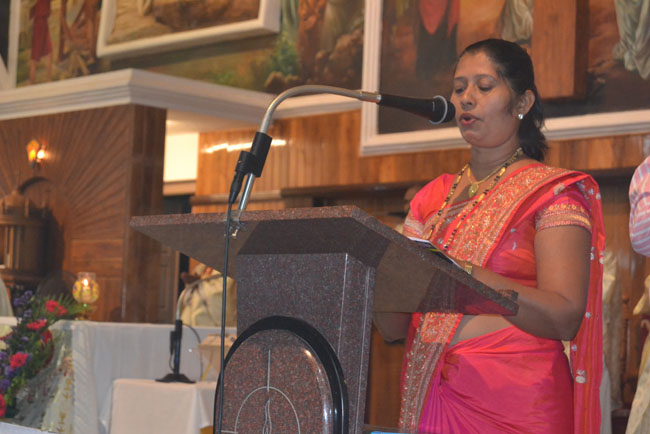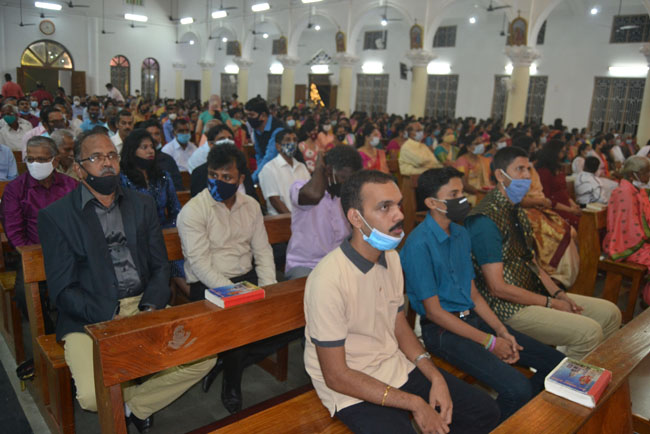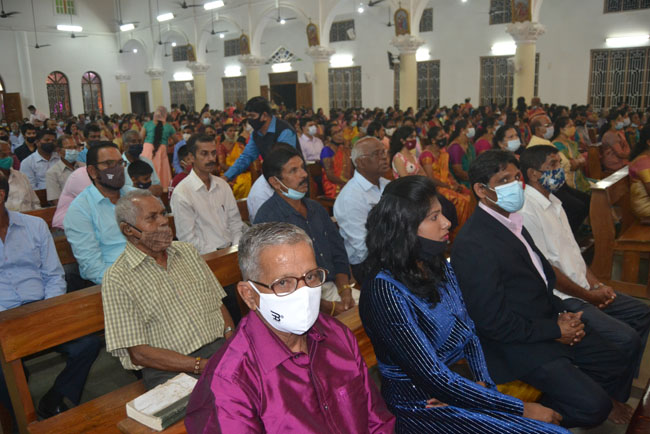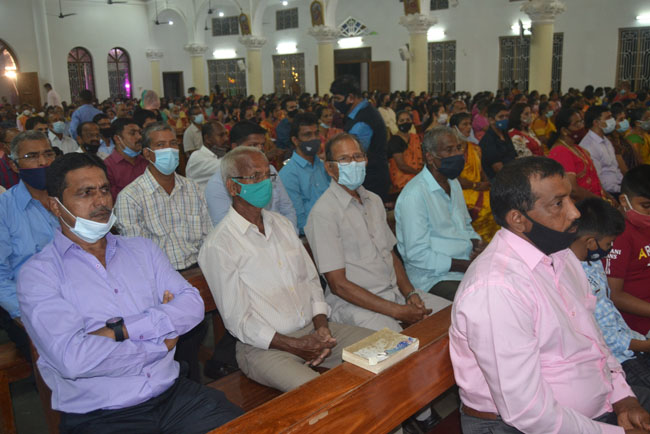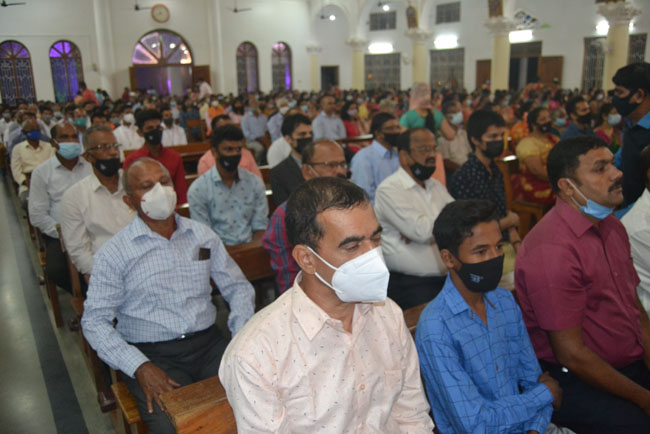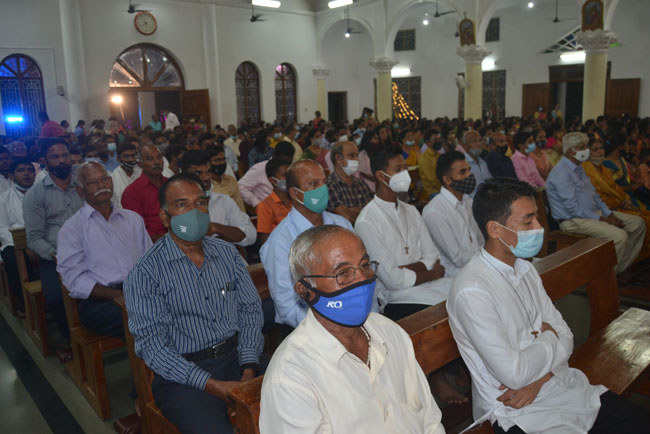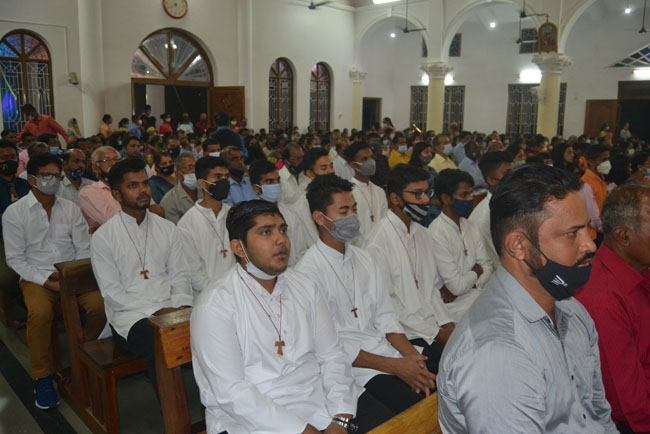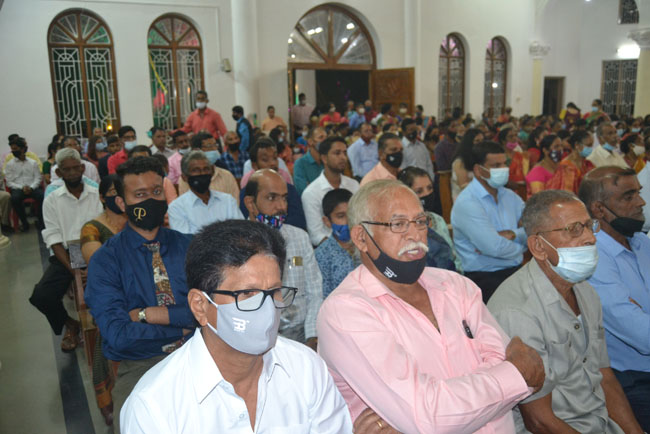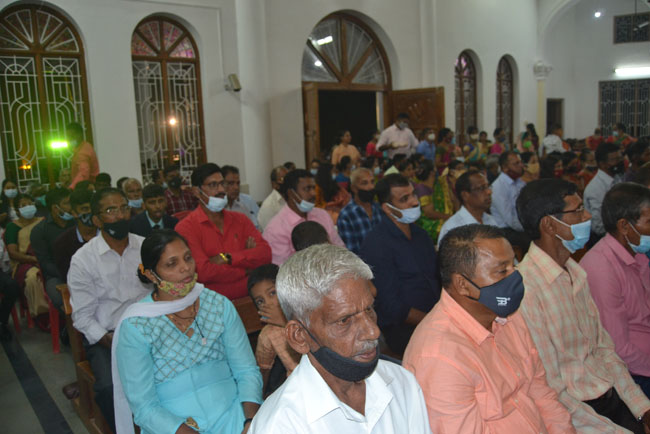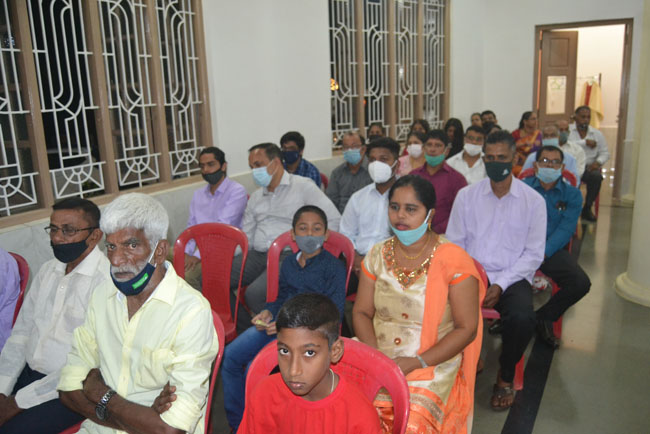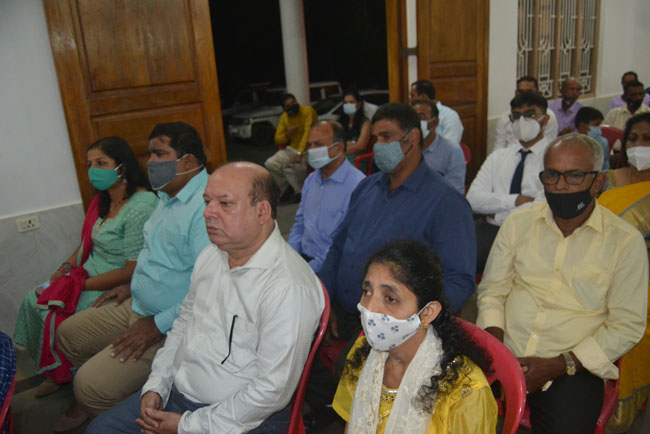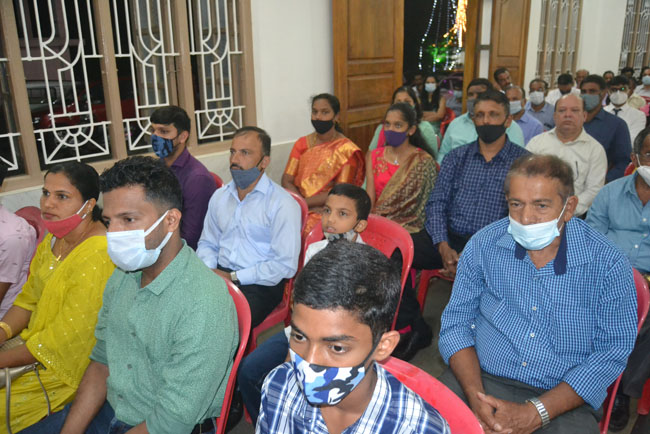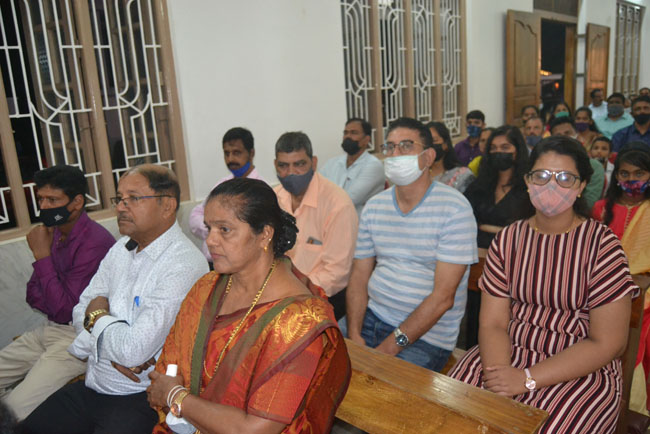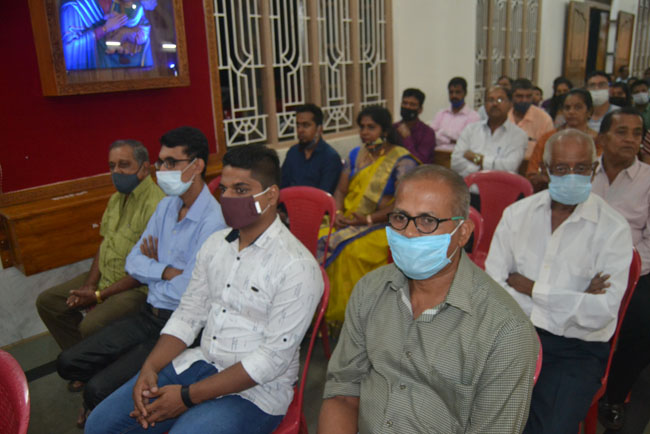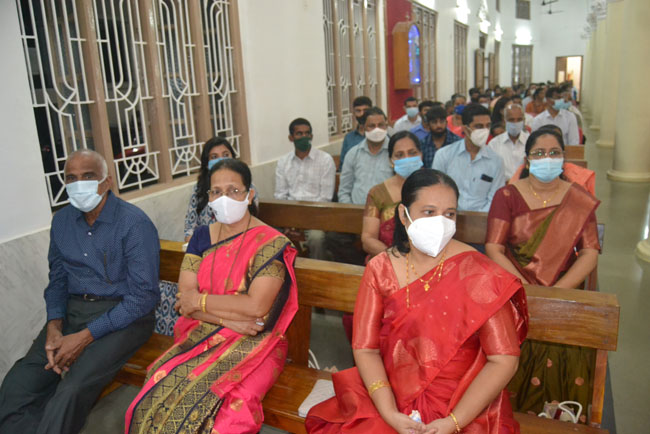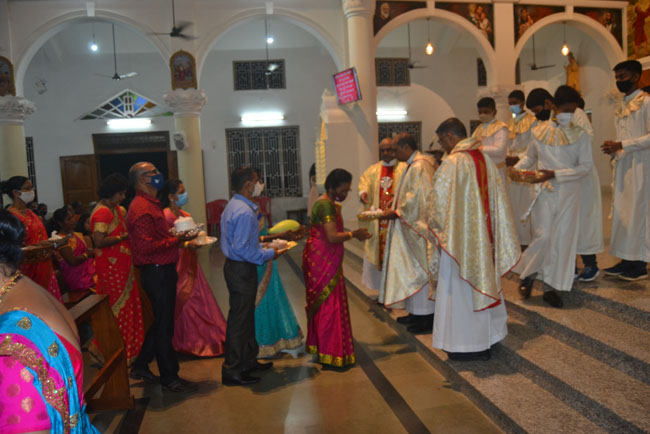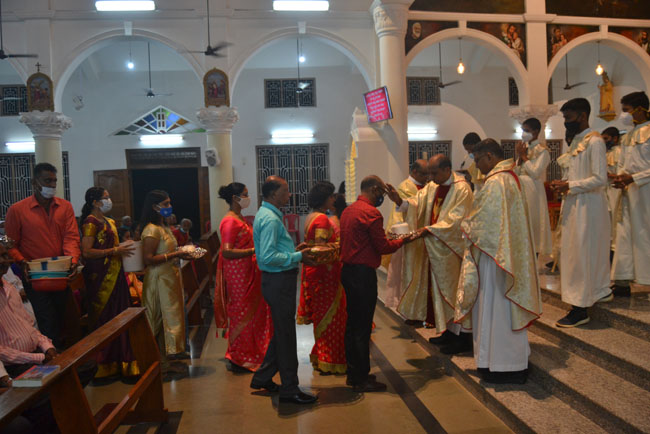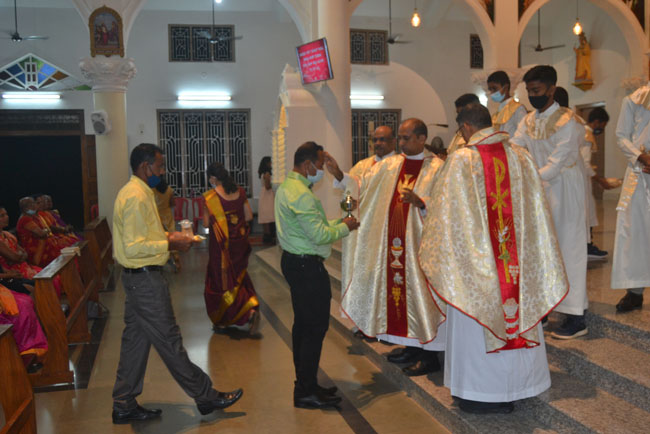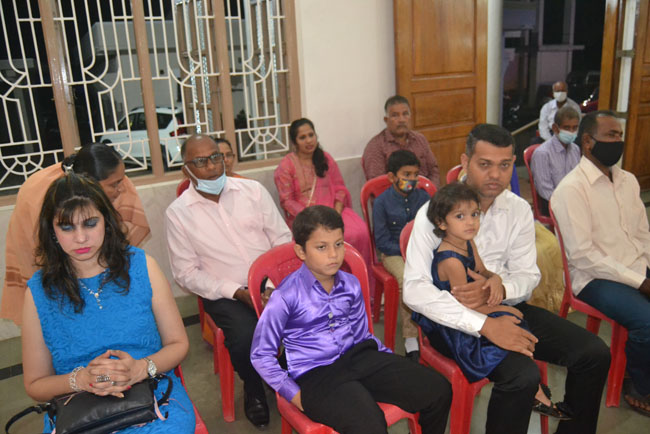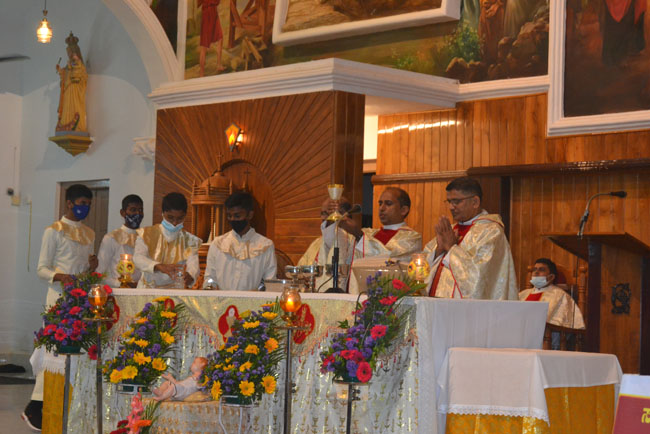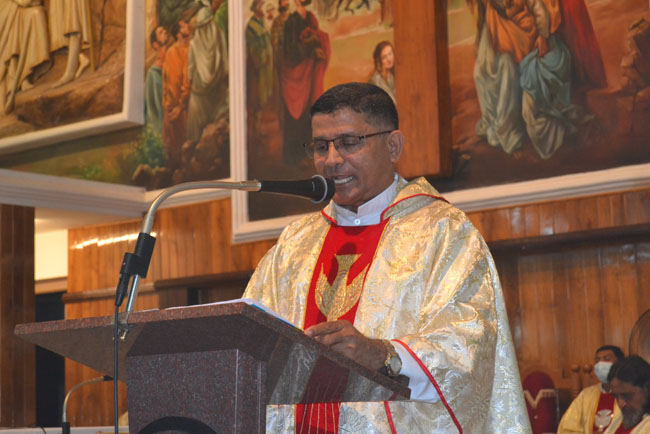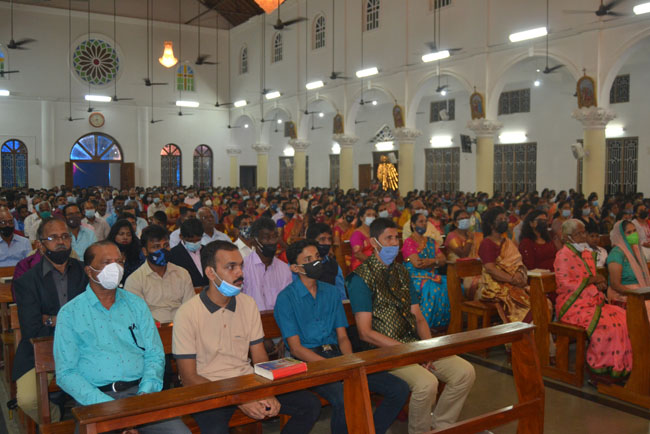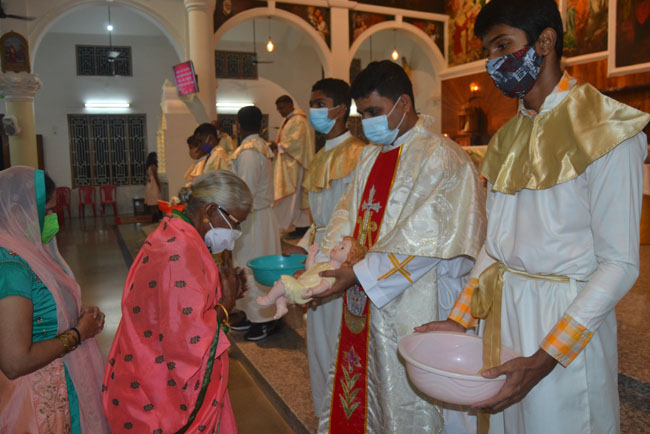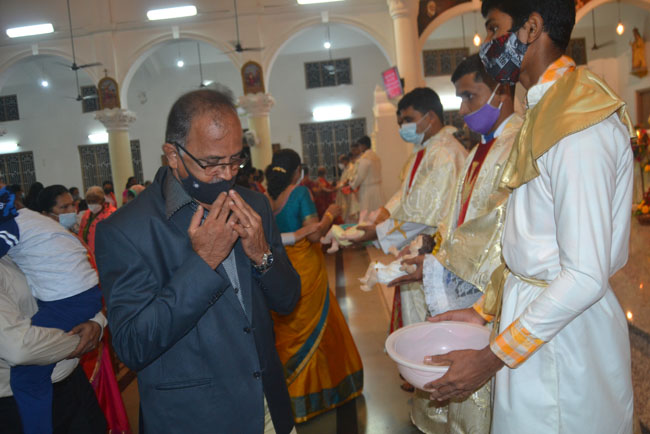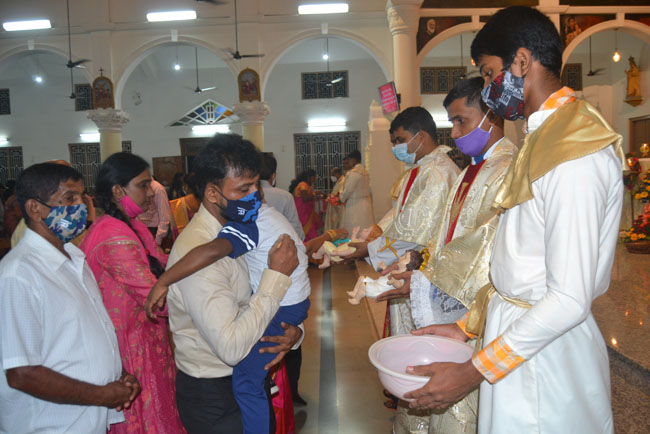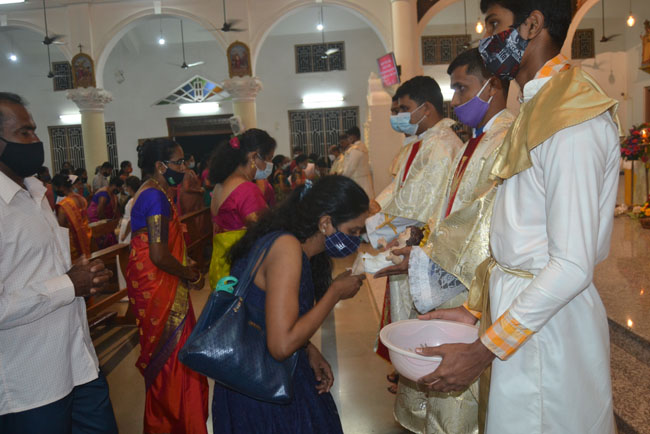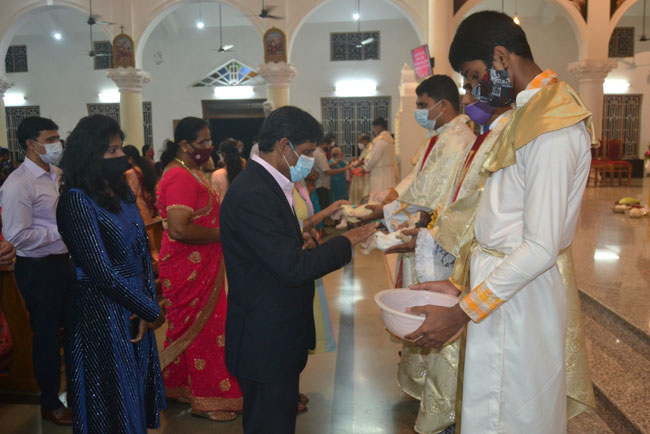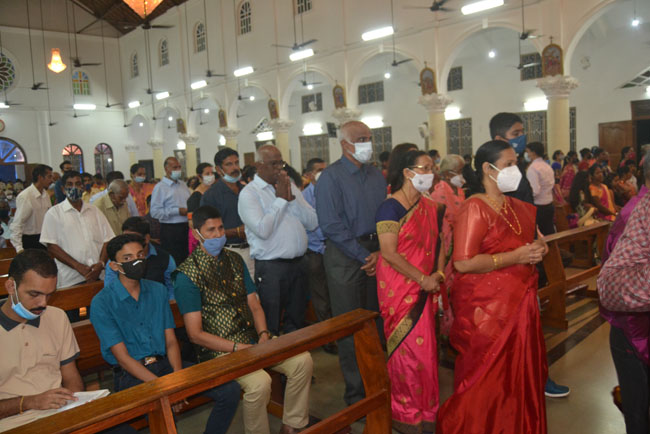 At the end of the mass, Fr. George D'Souza, Parish Priest of St. Lawrence Church, Moodubelle conveyed the greetings of Christmas to all the parishioners living in Moodubelle as well as in other parts of India and abroad. He thanked the concelebrant priests, the choir and all those who had helped in the celebration of Christmas.
The veneration of the Baby Jesus was done by the devotees in a disciplined manner.
The church was illuminated for the Christmas festivities.
The Christmas Crib assembled by the ICYM members is one of the chief attractions of the Christmas celebration.
Following the solemn Christmas Mass, parishioners gathered in front of the portico of the church where cake and hot coffee was served to all sponsored by the Quadros Family of the Holy Family Ward. Thereafter, the ICYM members conducted various games and housie to entertain the gathering on the occasion of the celebration of the Christmas.