Udupi: Udyavar Souharda Koota celebrates Christmas with people of different faith
Bellevision Media Network


Udyavar, 22 Dec 2021: The marginalized have no place that is grabbed by the powerful. The poor, destitute and voiceless people are sidelined in the society. The wealthy are amassing wealth at the cost of 90 percent of the poor in the world that also applies to India, said Fr Chetan Lobo, PRO, Udupi diocese.
Fr Chetan was the chief guest delivering Christmas message during Christmas Souharda Koota, a confluence of all religious people, held at St Francis Xavier parish hall, Udyavar, here on Tuesday, December 21. It was organized by Udyavar Souharda Samiti.
Fr Chethan, in his Christmas message said, 'Let us celebrate Christmas with 3 aspects in our minds. Let us share the joy with others, encourage those who strive for betterment of society and let us help those who are in difficulty.'
Prof Vinesh Amin Santoor, lecturer of Amruta Bharati PU College, Hebri said, 'The caste should not restrain anyone who does good deeds. The media should cover good deeds rather than give wide coverage to social evils. The people in the society should work towards betterment,' said Prof Amin.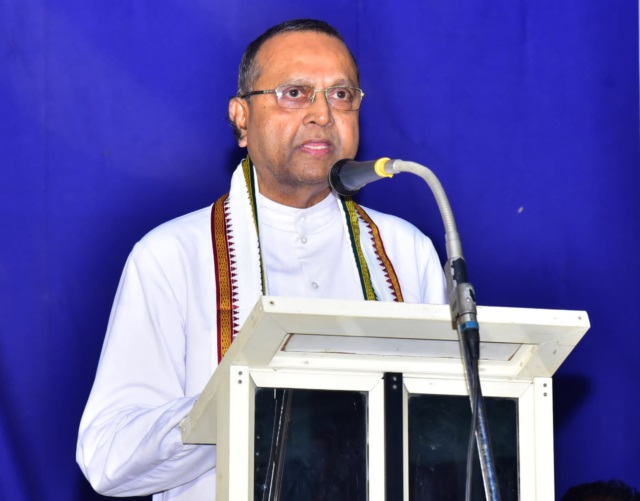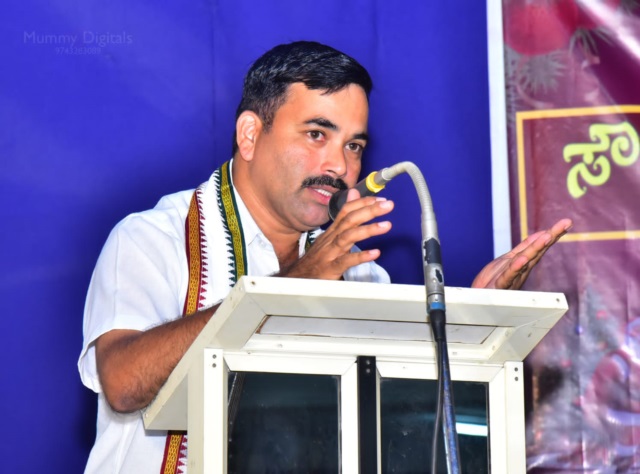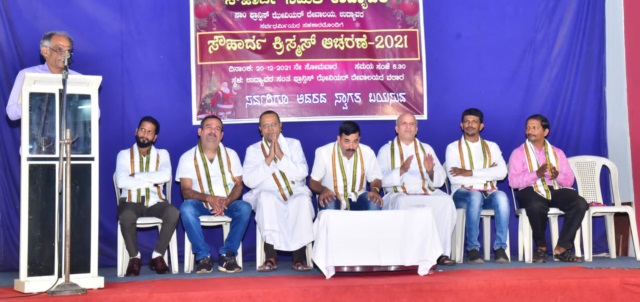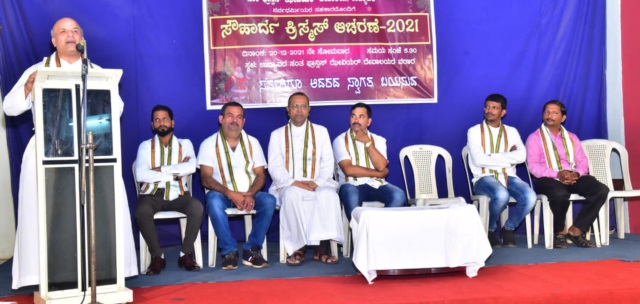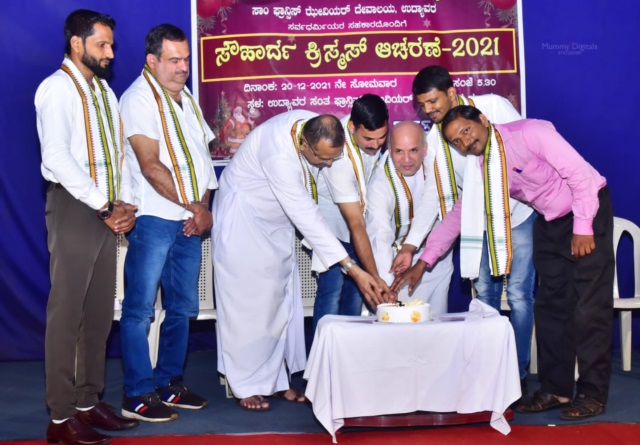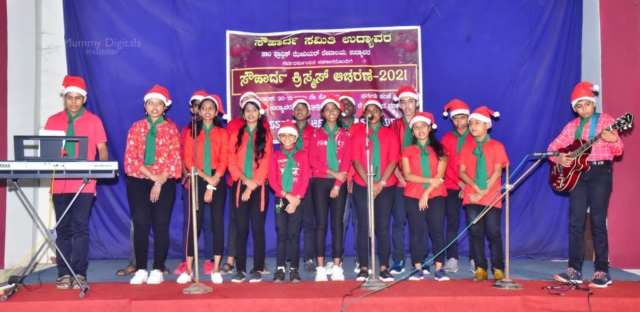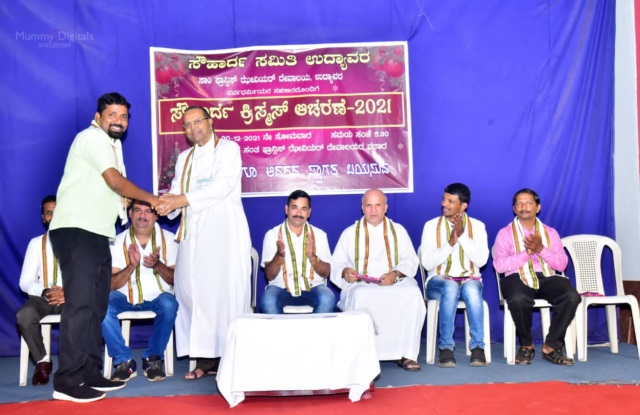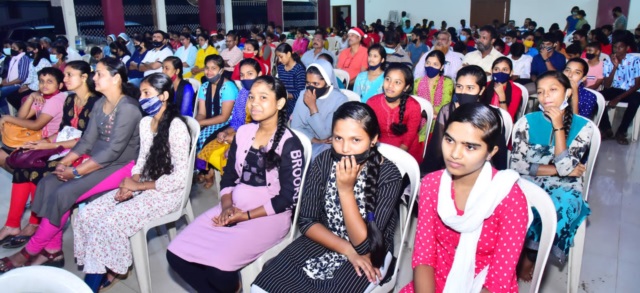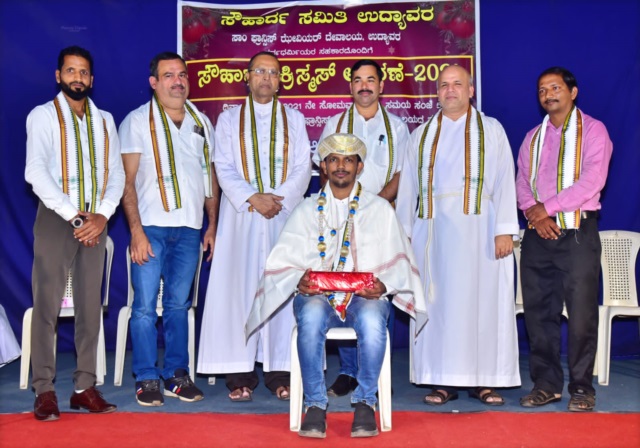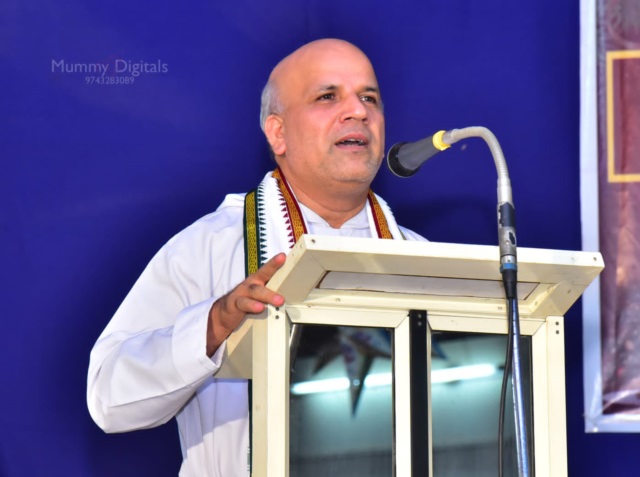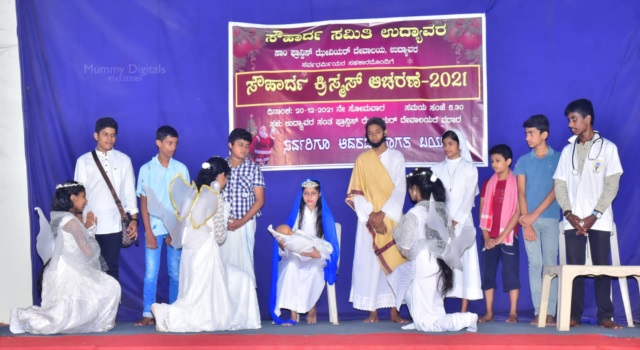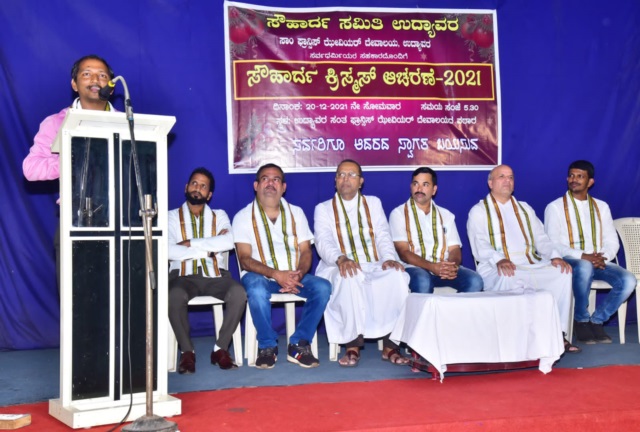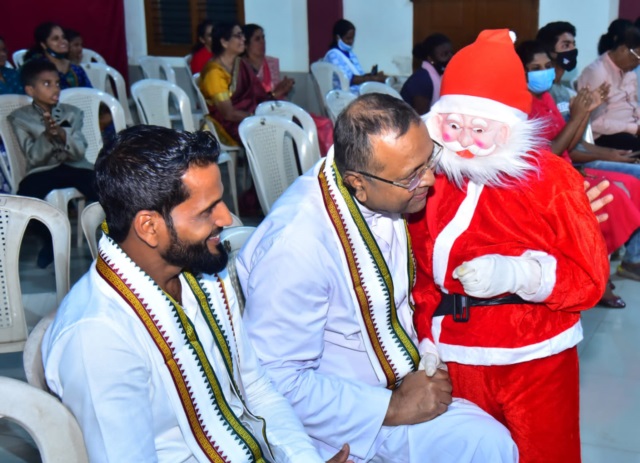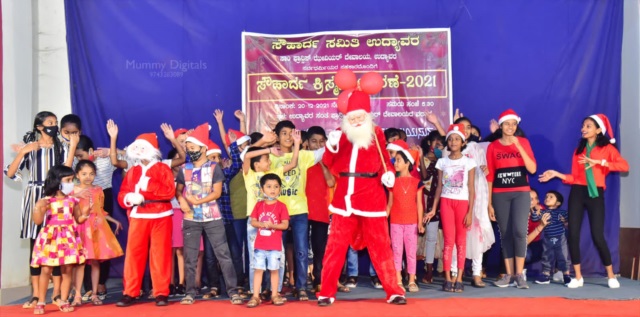 In his preliminary address, Udupi diocesan chancellor and Udyavar parish priest Fr Stany B Lobo said, 'Innumerable people are economically and mentally distressed owing to Covid-19 pandemic for nearly 2 years. The pandemic has taken countless lives.' He urged us to help our fellowmen to recover from hardship induced by the pandemic.
Udupi district Rajyotsav award recipient well known social activist Mohammed Farooq Chandranagar was felicitated on the same occasion.
Udyavar Souharda Samiti president Wilfred D'Souza presided the programme.
Udyavar parish council vice president Melvyn Noronha was present at the dais.
Variety cultural events were presented as part of the Christmas celebration.
The fellowship meal was served to the gathering.