Mumbai: India Voice Fest Awards confirmed to Suvid Surendra Marnad
By Rons Bantwal

Bellevision Media Network


Mumbai, 16 Dec 2021: Sugar Media India India Voice Fest Award for TV Commercial Kid Voice in India nationwide - honored by the Balaprabhu Mahe in Mumbai confirmed to Suvid Surendra belongs to Marnad.
Surendra Marnad, a renowned voice artist from Mumbai and Vidya S.Marnad, a professor at National College, is an eighth grader at Poddar International School.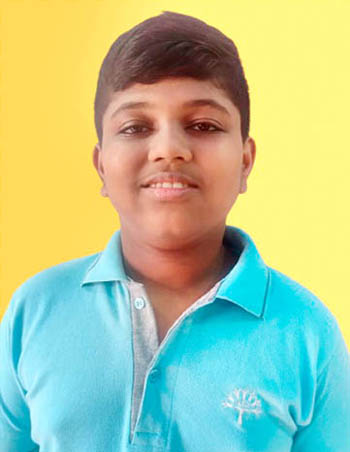 Suvidh is practicing music from Ajiwasan and from his mother Vidya on a keyboard, He has hobbies such as drama, ballplay, video editing, and making different stickers. His job is to do whatever he chooses, but with great passion and loyalty. He has always been the forerunner in both text and extracurricular and drama and singular roles.
Mumbai's talented boy, Suvid Surendra Marnaud, has shown what level of achievement he can make if he brings the right talent to the kids and gives them the right guidance. The India Voice of Fest award ceremony is important to Tulu Kannadiga's.
With guidance from her parents and shining in the Suvidh family, she is an exceptional talent. Surprisingly, Suvidh, who has been effectively trained under the guidance of mothers, has endorsed advertisements in ten Indian languages including Hindi and English, as well as French and Nepali. Many of his advertisements have made Siddhi-famous. Notably, advertisements such as Porappo, Surf Excel, Glue Kovit, Horlicks, Lifebuoy, Chocos, Good Night. Gillette in Hindi and Surf Excel advertising in Urdu have been appreciated by millions of people on YouTube.